How to Make Small Healthy Changes that Make a Difference
This article is sponsored by Metamucil, however all opinions expressed here are my own.
Spring is in the air so it's THE perfect time of the year to make healthy changes to your diet for positive long-term effects!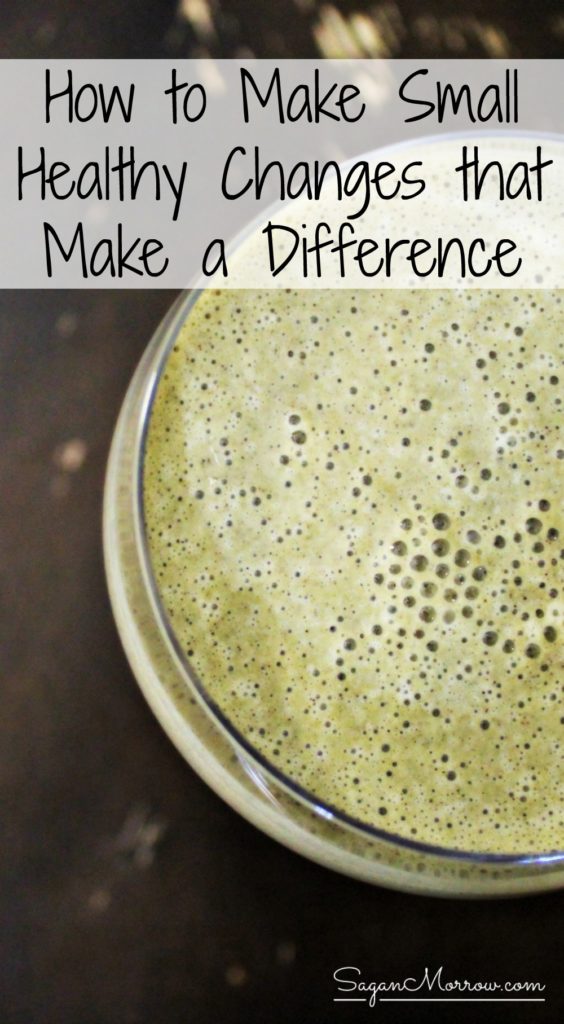 That being said, sometimes it can be challenging to implement changes in our diet, even if we KNOW it's important to do. That's where *small* healthy changes come in.
Rather than completely turning your lifestyle around, make a few small healthy changes here and there instead. You'll barely even notice these changes, but they'll have a huge impact on your health in the long- term. Win-win!
Get your free green smoothie booklet now >>
Here's how to make small healthy changes to your diet that make a big difference over time:
Fibre can help promote heart health and help to temporarily suppress the appetite† when taken prior to a meal. Fibre plays an important role in aiding digestion, so it's something we NEED to incorporate in our diet every single day.
One awesome way to incorporate more fibre into your diet is through combining fresh fruits, dark leafy greens, and Metamucil, made from 100% naturally sourced psyllium fibre, into healthy green smoothies. Easy, tasty, and good for you!
That's right: you don't need to eat junk to eat conveniently. Make larger batches of food ahead of time, or choose heart-healthy granola bars at the grocery store, for example.
Fresh fruit, raw pre-chopped veggies, and homemade frozen dinners make life SO easy. If you're going from place to place or running errands a lot throughout the day, make things portable, too: choose fruit like apples (easy to eat and won't bruise easily), go for reusable baggies instead of containers (they'll pack easier!), and choose chewier granola bars over crumbly ones (so they don't make a mess when you're eating them on the go). Little things like this can make your life so much easier and more pleasant when you are making small healthy changes.
Implement changes as HABITS.
It's one thing to make a batch of food in advance or add psyllium fibre to your green smoothies for a week… but it's another thing to keep doing that every single week. Commit to your goals. Don't just focus on doing this for a few days or a week. Instead, focus on one small healthy change and do it for several weeks until it becomes second nature. Then, add an extra healthy change on top of that. Take it step by step to get those awesome long-term results you're after.
What are you doing in your life to make small healthy changes? How do you get enough fibre into your diet every day? What's your favorite green smoothie recipe? Share in the comments section below!
†For Adults Only: To achieve this new benefit, use two servings of Metamucil® in 240 mL of cool liquid with meals, up to 3 times daily. For occasional use.