Massaged Kale Salad with Feta & Currants
This is a fun, easy salad to put together. I was at the farmers' market about a month ago with my friend Carly, and we came across these gorgeous stands full of huge bunches of kale. I commented that I'd been meaning to try my hand at massaged kale salad.
"So… get some," she said.
Right. Good point.
I took her advice and purchase a lovely bunch of curly green kale—my favorite kind of kale.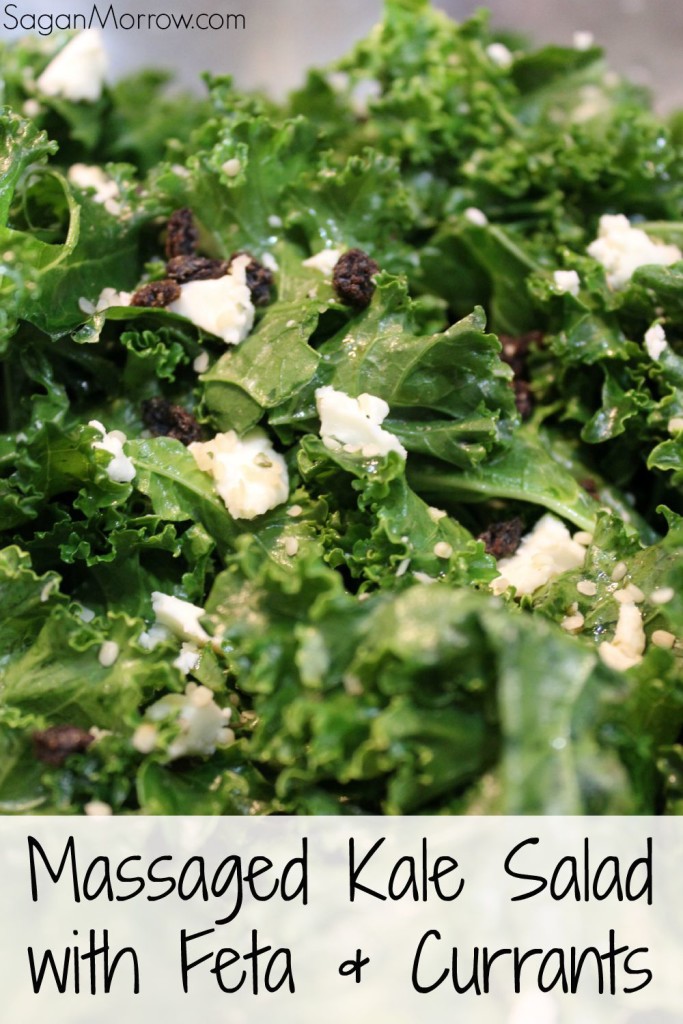 I had never tried massaging kale before—and I couldn't believe how simple it is once I tried it!
After a bunch of Googling for recipe ideas, I finally figured out that "massaged" kale is just when you drizzle some extra-virgin olive oil over the torn-up and washed kale, and then use your hands to mix it all up so that the oil is distributed throughout all the kale evenly.
While the "massage" component is (in hindsight) pretty obvious, I actually think of it more as kneading the kale. To me, that makes a little more sense than massaging it. But maybe that's just me.
At any rate, I just washed the kale, tore it up into pieces (discarding the stems), took a capful or two of oil (perhaps 1—2 tablespoons), drizzled it over the kale, and then kneaded the kale for maybe five minutes until the oil seemed to be worked in nicely. I loved how dark green the kale became with the oil worked into it! So pretty.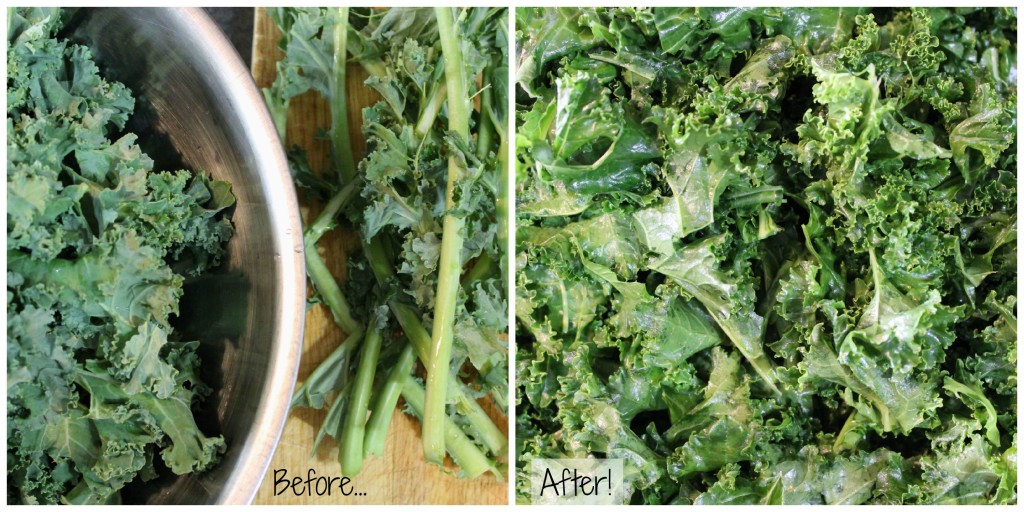 For the salad, I threw together some ingredients I just happened to have in the house. Here's the recipe:
Massaged Kale Salad with Feta + Currants
Ingredients
1 bunch curly green kale
1—2 tablespoons extra-virgin olive oil
1/4 cup feta cheese
1/4 cup dried unsulphured currants
2 tbsp hemp hearts
Directions
Wash and chop the kale roughly, discarding the stems. Drizzle the oil over the kale and knead (or massage) it for about 5 minutes (you could easily keep at this for longer if you prefer—I expect that massaging for longer would just make it that much softer, but I don't think it's really necessary).
Crumble the feta into the kale, and sprinkle on the currants and hemp hearts (add more or less of these three ingredients to your taste).
Toss well and serve.
Yum! Isn't that the easiest ever?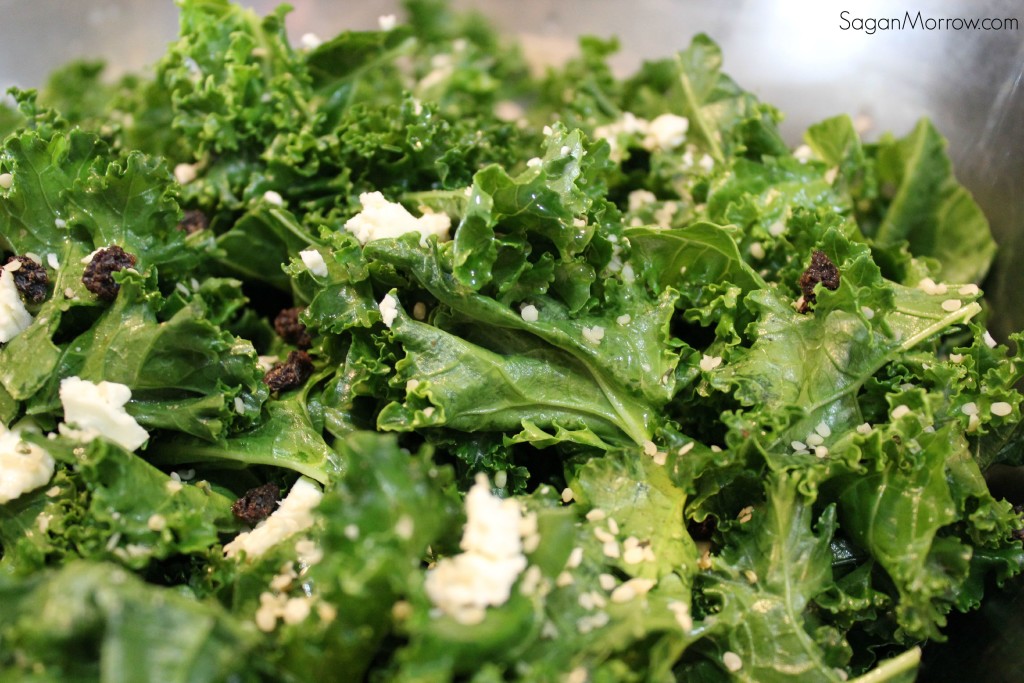 Since I love creating recipes that are easy to play around with and to use as the base for brand-new recipes in the future, you could definitely swap out the feta for goat cheese, shaved parmesan, or even slivered almonds. You could also use apple slices, chopped strawberries, or raisins instead of currants. If you wanted to, I'm sure you could easily use avocado oil or sesame oil instead of the extra-virgin oil as well. I've had so much fun experimenting with this recipe!
Play around with the ingredients to get the flavors you like best! Although I will tell you, this particular combination that I've included in the recipe above is exquisite. Give it a try!
What's your favorite type of kale? How do you like to make kale salad? Have you also had trouble understanding what people mean when they refer to "massaging" kale?

Did you like this article? Share it with your friends!