39 Delicious Recipes & Fitness Tips for a Healthy Life
Want articles like this delivered to your inbox? Sign up for the SaganMorrow.com Newsletter!
Enjoy this round-up of 14 delicious recipes and 25 fitness tips for a healthy life!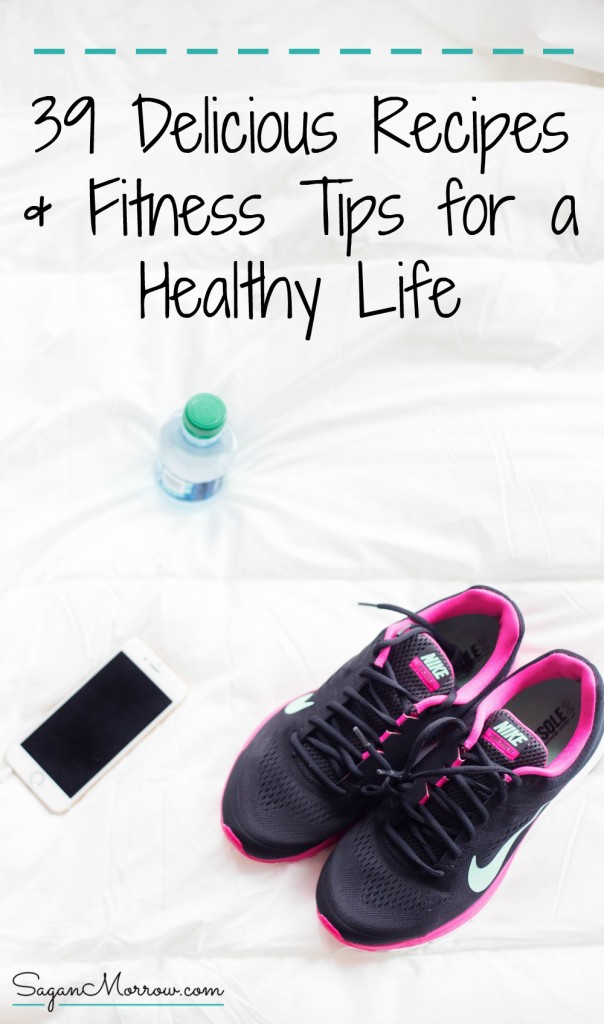 First, the healthy recipe ideas…
…and now for the workouts and fitness tips:
Nine No-Sweat Exercises You Can Do At Your Desk—perfect for a regular office job or if you work from home
Twelve Fun & Effective Workout Ideas—enjoyable & invigorating!
Four Exercises You Can Do in 15 Minutes or Less—because sometimes we just don't have the time to commit to a super long workout
Life update…
I'm still in crazy busy work mode right now, between wrapping up some big freelancing jobs for clients, finalizing my e-course for freelancers, and preparing for a couple upcoming webinars (a Q&A about running a home-based business and a training about pricing strategies for freelancers).
So I'm just trying to squeeze in any kind of exercise and healthy eating where possible! Some days it happens and other days it doesn't quite work out as I'd like, but we just have to do what we can when we can… and remember that sometimes that's enough.
What's your favorite healthy recipe or go-to workout? Share the link in the comments section below!