Simple & Easy Green Smoothie
Get your free green smoothie booklet now >>
Over the years, I've made a LOT of green smoothies. And I've gotten pretty fancy with some of them. I'll add all kinds of fun and good-for-you ingredients, like bee pollen, chia seeds, hemp hearts, and wheatgrass.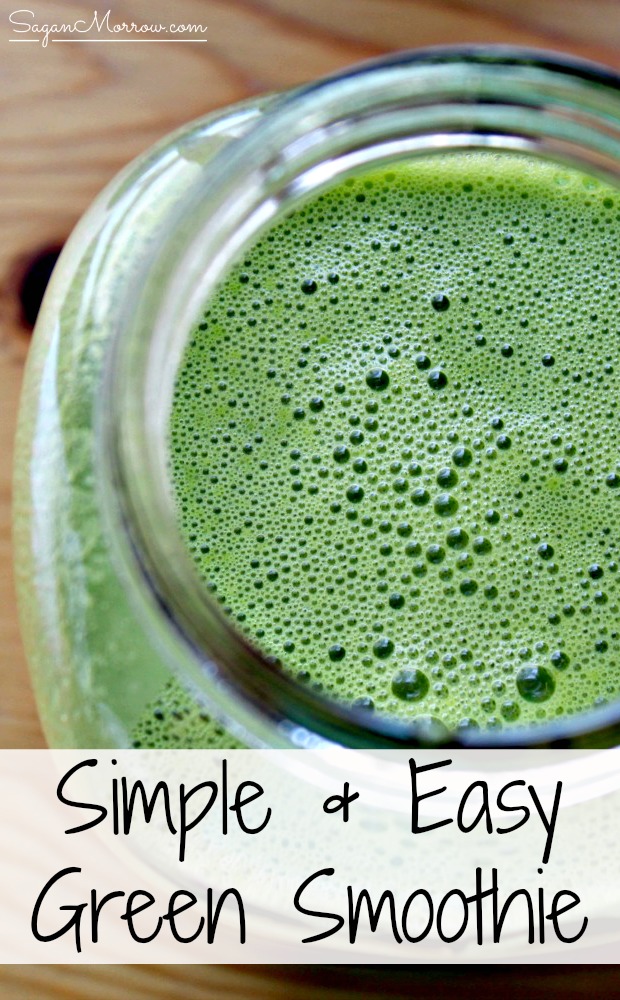 The problem is that when you add more and more ingredients, it starts to get a little complicated. Measuring out different ingredients and figuring out which ingredients go well together can take time.
So today I bring you a classic, simple and easy green smoothie recipe you can throw together in seconds!
Ingredients: 
Fresh kale
Frozen mango
Frozen blueberries
Water
Directions
Place all ingredients in blender.
Blend until smooth.
Taste and and add more of any ingredient to your preference. Blend again and enjoy!
Yep. That's it.
I don't bother measuring at all. I use perhaps half a bunch of kale, then I pour water over it and dump in some frozen fruit. I blend it all up and add more of any of those things when I feel like it needs a slight taste adjustment, but honestly, because of the nature of these ingredients, it often doesn't need to be adjusted.
The kale gives the green smoothie a very fresh, *green* taste, providing an energizing start to the day. The frozen mango and blueberries add just the right hint of sweetness to counter the grassiness. It's a refreshing green smoothie to start the day! I make a big batch and it lasts me 2—4 days at a time.
The only drawback to this simple and easy green smoothie recipe is that it does NOT look pretty. It's a very muddy pinkish brown color (I used a different green smoothie combo for the picture here—doesn't it look much prettier?). So I wouldn't go around serving this at brunch to guests or anything. But as a daily breakfast just for you, this green smoothie is an excellent option!
What's your favorite green smoothie combo? Do you like to get fancy or keep the ingredients basic? Share in the comments section below!