I love curry. For some reason, however, it's taken us a really long time to actually make curry at home. Finally one day a couple months ago, Mr. Science started doing some research on the types of ingredients required to make a great curry, and he started experimenting.
We are eating curry all the time now—and it's delicious!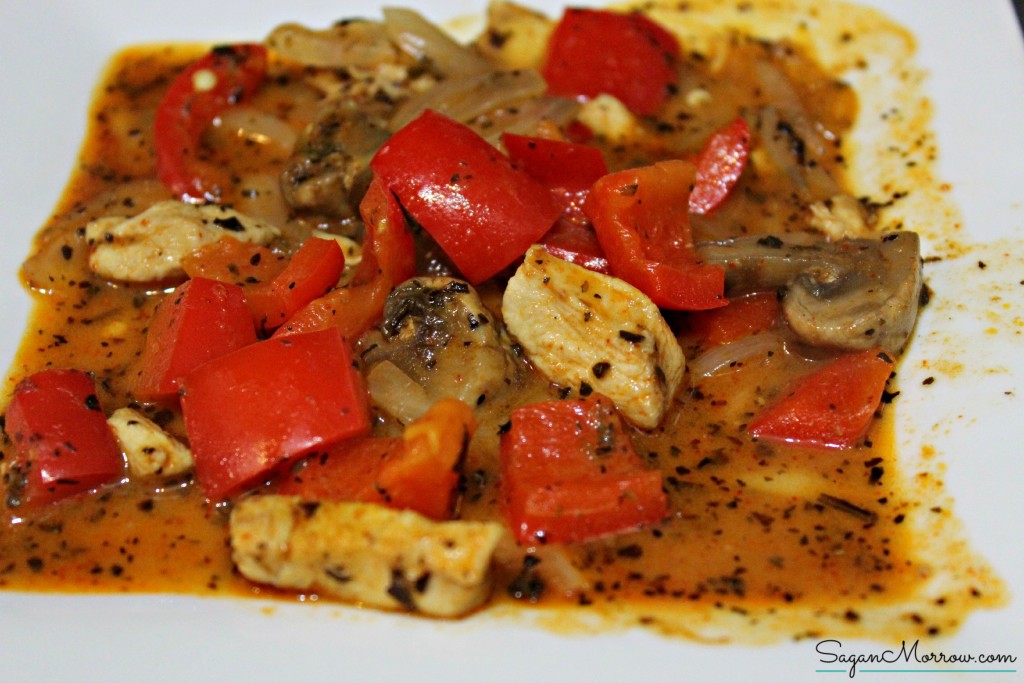 The spicy red curry recipe I'm sharing here today is a bit of a work in progress, but I promise you'll enjoy it. It's tasty, spicy, easy to throw together, and it's also fairly customizable, depending on what ingredients you want to play around with. That's a win-win-win-win in my books!
Cooking when you're short on time (or when it's HOT out there)
Mr. Science has been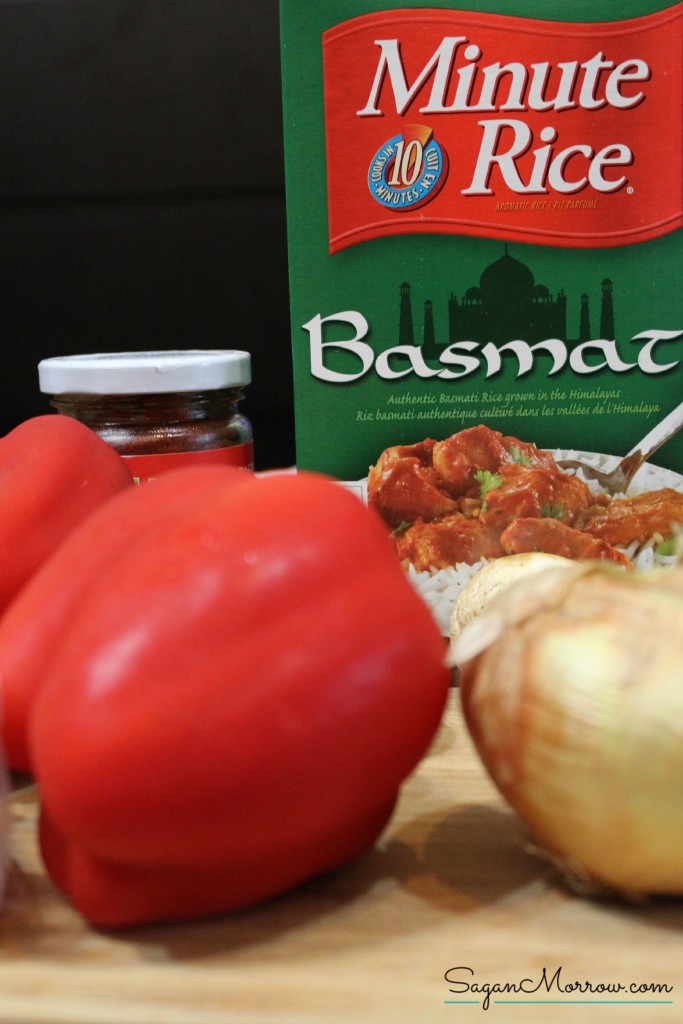 working super long hours at the office lately (10-hour days, before coming home to work on his thesis), which means that I've taken over some of the cooking. I'm okay with that, but since it's been ridiculously hot around here and we don't have air conditioning, I also haven't been that keen on spending hours over a hot stove (especially since my home office is in the kitchen!).
Enter Minute Rice.
Instead of taking close to an hour to cook the rice, I could get it done in 10 minutes with Minute Rice. Mr. Science made this particular spicy red curry recipe the night before, when it was cooler in our condo, and then all I had to do was cook the rice right before he arrived home from work. Super easy!
I had never used Minute Rice before this past week, and I really liked that there is still just the one ingredient—rice—in the package. As I understand it, Minute Rice has simply been pre-cooked and then dehydrated to make it cook faster. It also comes in pre-portioned packages, so it would be perfect for taking camping and hiking.
When you're in a hurry or if it's just too plain hot to have the stove on for long, Minute Rice is a really nice option! I definitely recommend you try it.
Now: on to the curry recipe!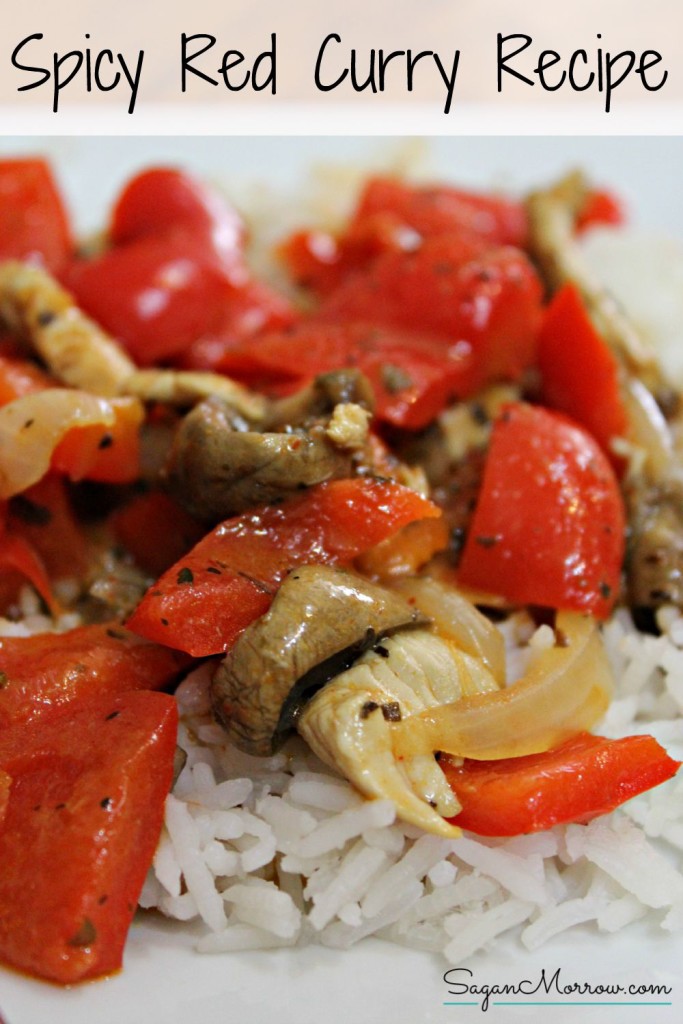 Spicy red curry recipe
Ingredients
Splash of grapeseed oil (about 1—2 tablespoons)
Spoonful of red curry paste (about 1—2 tablespoons)
1 can coconut milk
¼ bouillon cube (vegetable or chicken) mixed with ½ cup water
½ tablespoon fish sauce
1 tablespoon cane sugar
Himalayan sea salt and black pepper to taste (just a little sprinkle!)
1 (raw) chicken breast, chopped into bite-size pieces
2 red bell peppers, chopped into bite-size pieces
1 yellow onion, chopped into bite-size pieces
1 package mushrooms (perhaps 1—2 cups), chopped into bite-size pieces
3 whole kaffir lime leaves
2 hot chili peppers, chopped
2 tablespoons dried basil
Directions
1) Heat the oil in a large pan over medium heat. Add the curry paste and cook for a couple minutes, then add the coconut milk and bouillon / water mixture and bring to a simmer.
2) Add the fish sauce, sugar, salt, and pepper, and stir until well-mixed.
3) Add the chicken and cook for 2—3 minutes, then add the vegetables and simmer until the chicken is cooked through and the vegetables are tender-crisp (this will probably only take max 7 minutes—leave the vegetables towards the crisp side, since they'll keep cooking after you turn off the heat!).
4) Turn off the heat and add the lime leaves, chili, and basil. Serve with basmati rice (we used basmati Mice Rice).
Note:
This spicy red curry was pretty tasty, although I couldn't help but feel that it was missing something. Next time, I'd add some garlic (perhaps 1—2 minced cloves) with the oil and curry paste at the beginning of the recipe!
Also, be sure to only add the tiniest amount of salt. There's so much flavor in this recipe that you won't miss it! Be sure to use nutrient-rich Himalayan salt while you're at it, too.
What's your favorite curry recipe? What kinds of foods do you enjoy eating when it's hot out?
This article was sponsored by Minute Rice.
Did you like this article? Share it with your friends!