Travel Essentials Packing List
It's travel season! Do you have all of your travel necessities?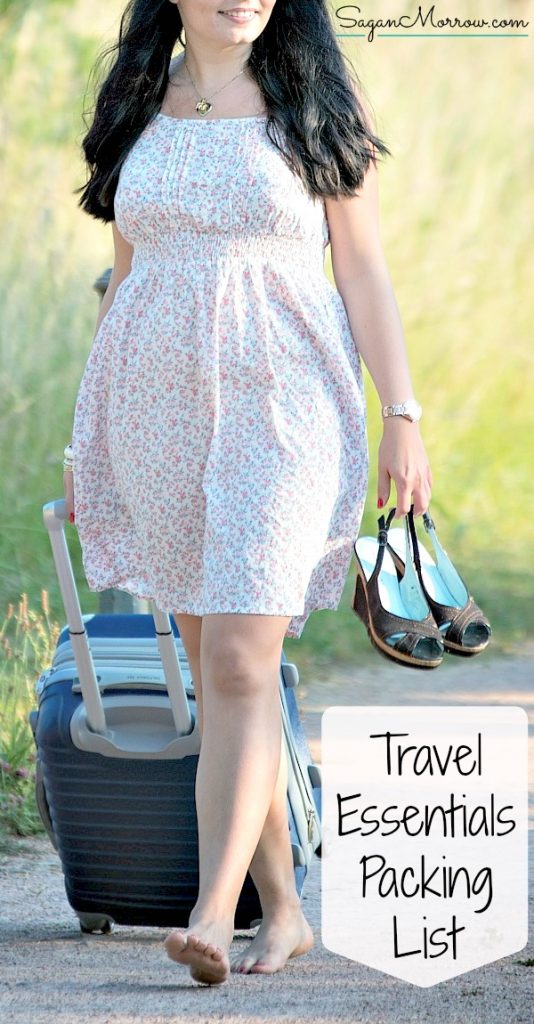 Never miss an article! Get the newsletter >>
This travel essentials packing list might help you out…
Travel-size containers for toiletries. You don't need a giant shampoo bottle! Pick up mini versions of your favorite products, or get small, light containers that you can squeeze your favorite products into to make them easier to carry.
Hand sanitizer. I'm not generally much of a hand sanitizer sort of person (hi soap and water!), but a mini hand sanitizer is a must when you're travelling places to ensure you stay germ-free.
ZzzQuil to help you fall asleep. If you suffer from occasional sleeplessness while traveling, ZzzQuil might be just the thing to help you out! It's not for cold or pain or anything else; just to help you fall asleep so you can wake up feeling refreshed.
Cash (your own currency and the currency of wherever you are visiting). Learn from my mistakes! The sistertraveller and I went to Greece over the New Year many years ago, and between not being able to find a bank machine, and then the rate to take out cash being ridiculously high, this was a big problem for us. Get your cash ahead of time so you don't have to worry too much about this during your travels.
Multi-functional clothes. Think a big scarf as a blanket, a sweater with a hood, and shirts and pants that can be mixed and matched. This will definitely help you with packing light when you are strategic with which clothes to bring for different events/weather conditions.
Light reading material. A magazine or a good paperback will make a plane trip go by so much quicker! Be sure to choose something that's fairly easy to pack and which won't weigh you down too much.
Water bottle (empty if going through an airport). If you're going to be outside a lot on your vacation or if you'll be walking around a bunch, having a water bottle with you can be a huge lifesaver!
Phone charger. And your phone, obviously. But definitely make sure you remember your charger to go with it! That's not something you want to forget about.
What is on your travel essentials packing list? Share in the comments section below!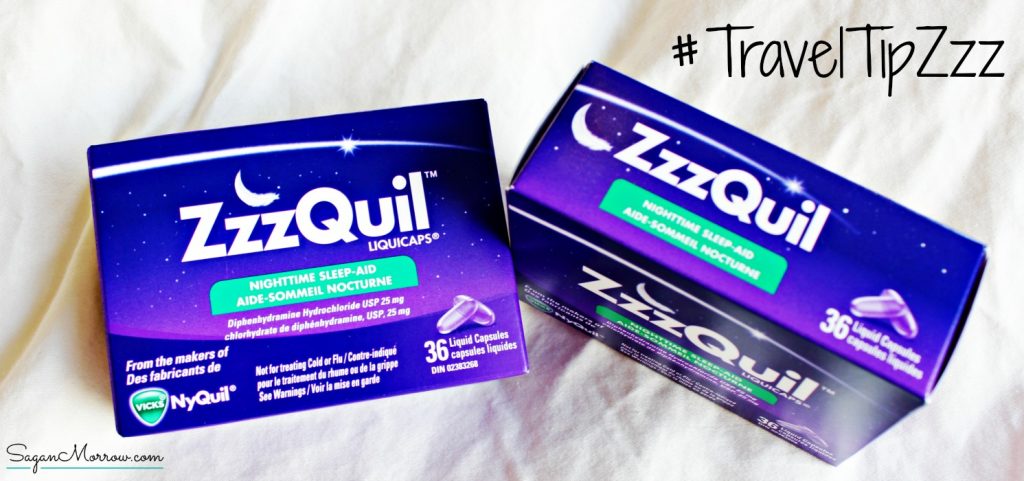 This post is sponsored by ZzzQuil Canada. Before you take medications it's important to know what's actually in them. Always read the label and if you have further questions about the product, please consult your physician, pharmacist, or call the 1-800 number on the product. All views and opinions are my own.