What are you doing to treat yourself?
When we hear the word "treat," we often think about it in terms of vices, or junk food, or guilty pleasures. But it's time that we reclaim the word "treat!"
What if we started thinking about treating ourselves in ways that are good for us? As indulgences that don't have any guilt to them? How would that change the relationship we have with ourselves and our entire outlooks on life?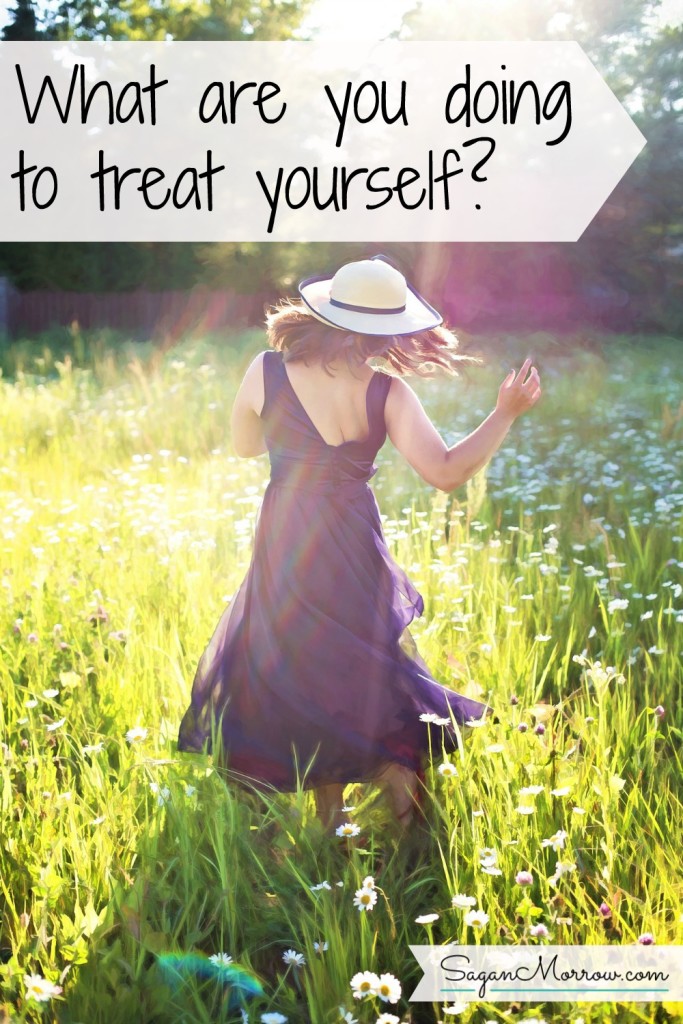 Here are a few of the things I'm doing to treat myself this season:
1) Walking everywhere.
This is something I do all the time, and as we move from a warmer season to a cooler one, I'm reminding myself of what I love about walking. It gives me this amazing opportunity every day to take some time for me, to stretch my legs, to be alone with my thoughts.
2) Participating in Toastmasters.
At the beginning of each Toastmasters session, the Sergeant at Arms reminds the group to sign up for speeches the following week. We have a saying: "You don't have to be on the agenda, you get to be on the agenda."
For me, that phrase hearkens back to this blog post about changing the way we speak internally. Toastmasters gives me a reason to wake up early on Thursday mornings, to cultivate my public speaking skills, and to build relationships with a group of lovely people that I would not have met otherwise.
3) Attending a wine course.
After talking about doing a wine course for years, we are finally doing it! It's fascinating to learn about different wine regions, grapes, production methods, and history, and to find out how to properly smell and taste wine. I adore wine, so it's fun to identify what exactly I appreciate about different wines through this course (and to spend time with a couple of our best friends!).
4) Taking ballroom and Latin dancing lessons.
Mr. Science and I did this a few times last year, and then life got in the way and we stopped going. But now there is a beginner waltz and cha cha class for five weeks, and we want to take it further and do intermediate and expert classes with the waltz in the coming months.
I love dancing and it comes fairly naturally to me—it is so freeing and invigorating to learn how to move.
5) Coloring.
Recently I received a free copy of The Time Garden, an adult coloring book. It is so beautiful! I like being able to sit in the evenings, coloring while Mr. Science and I watch Netflix (Buffy the Vampire Slayer and coloring goes surprisingly well together).
It's a relaxing pastime to engage in when I need a screen break, but coloring is also a good way to keep my hands occupied in the evenings when I want a snack while watching Netflix. The artistry in this adult coloring book is incredibly detailed; this book will probably take me months to complete. A wonderful treat indeed.
What do you like to do to treat yourself? How can you reclaim the word "treat"? Share in the comments section below!
Disclaimer: I received a complimentary copy of The Time Garden; all opinions are my own. 
Get more awesome articles like this delivered to your inbox >>