Orchard Corset Review — Brocade Corset
I'm pretty sure that a lady can never have too many corsets. I was delighted to recently receive a corset from Orchard Corset in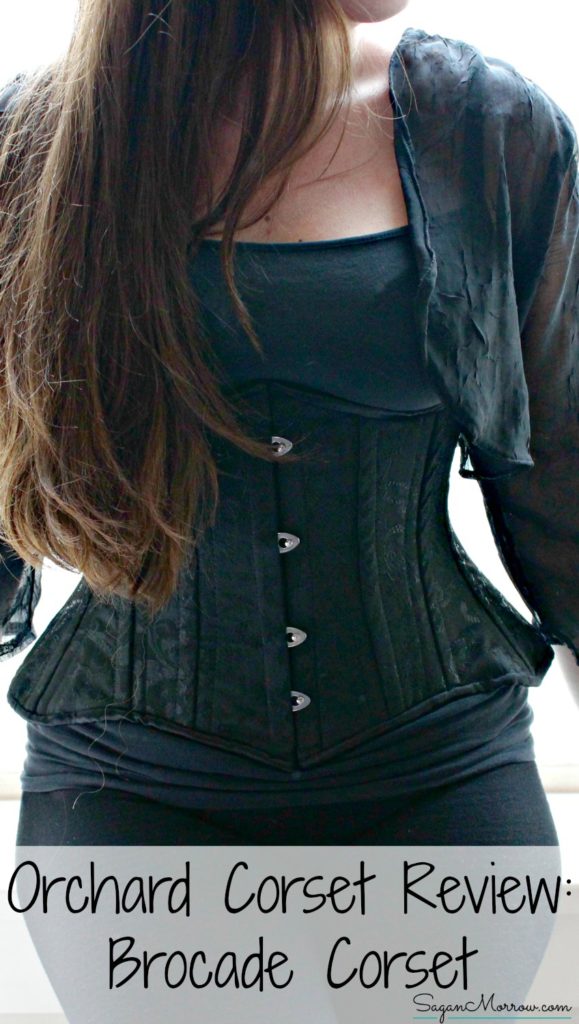 exchange for a review!
The one I received was the CS-426 short underbust black brocade corset. It's a truly gorgeous corset (check out that beautiful brocade detail!). I still have quite a bit of seasoning to do with this corset, but I like that it emphasizes curves even more so than my other two corsets.
It's tricky to find an off the rack corset that fits me because I have a short torso. This one is actually the longest out of my corsets, and I expect it's the absolute maximum length that I'm going to be able to get. But it still works well! It fits me nicely and, like my other corsets, it is super comfortable.
This is now my third corset from Orchard Corset, and while I admittedly have yet to try a corset from another company, I really love Orchard Corset. 
Their prices are extremely reasonable (most are under $100 and they often have awesome discounts and deals going on), they use fantastic high-quality materials and steel boning, they have a wide variety of different styles and colors, and they have a series of videos available on their website showing all the basics of corset-wearing.
While corsets make for a great fashion statement (and I love having them as part of my regular outfits), corsets are also awesome for helping to manage anxiety. Basically, the corset "swaddles" you. I've found it to be super beneficial in managing my anxiety. Such a huge bonus to also looking stylish!

These days I'm pretty much *obsessed* with wearing my corsets over a simple tank top (usually black—surprise surprise!) and black leggings with a shrug to keep my shoulders warm. My favorite way to style a corset 🙂
Do you wear corsets? What's your best corset style tip? Share in the comments section below!
Disclaimer: I received this corset free of charge, however all opinions are my own.
Never miss an article! Get blog posts delivered to your inbox >>