Scroll down the page to get a peek at upcoming episodes!
The story...
Jennifer Gardner and I met in early 2020 and *clicked* right away. We both knew there was something THERE from the first phonecall together!
When we were exploring ways that we could collaborate, it just made sense for us to share our conversations and chats with you. We kept swapping business insights and personal stories between each other as part of our natural conversation, so we thought... why not let YOU in on our thoughts (and chemistry!), too? We didn't want to be selfish, after all...
And thus, Creative Marketing for Non-Creatives was born!
This conversational livestream show lets you get a real, raw, behind-the-scenes look at our professional (and personal) lives: we let you be a fly on the wall as we chat about all kinds of topics related to creativity, productivity, mindset & confidence, staying focused & on track with our goals, business marketing, and more.
We could literally talk for HOURS, but we keep each episode short & sweet (30 minutes!) so that you get the good stuff without it taking up too much time from your day. Each episode begins with a topic and goes in spontaneous directions. It's all about having fun and sharing valuable business tips while we're at it.
Jennifer and I LOVE taking messy action, sharing our real-life struggles and how we overcome them, and connecting twice a week with you in real time. Join us in our livestream shows and tap into your beautiful creativity and confidence!
Sign up for email notifications about the livestream show >>
The episodes...
New episodes air LIVE on Jennifer's fantastic RoamHowl Facebook page, every Tuesday and Thursday at 4pm CT (2pm PT/5pm ET).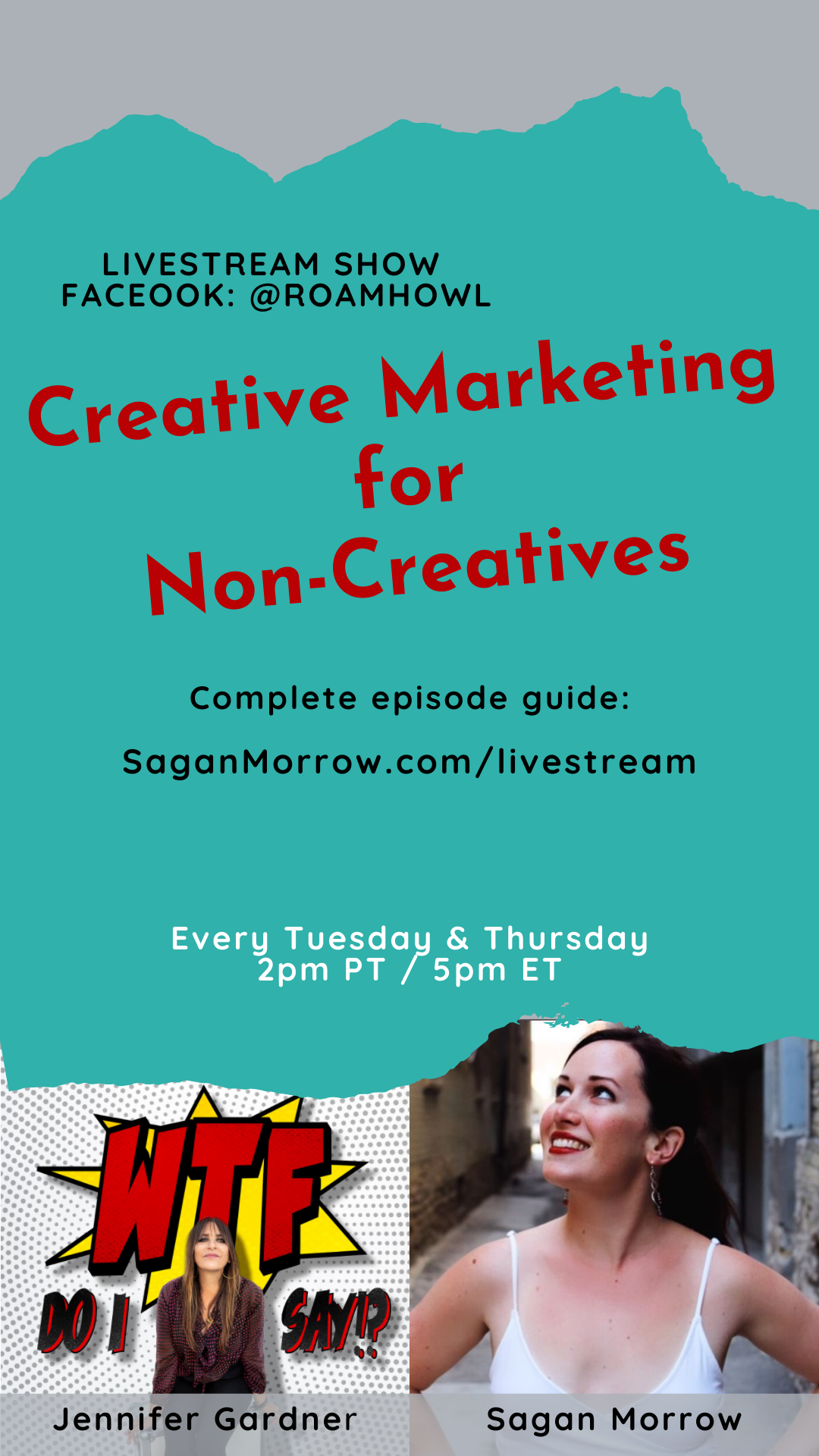 NEW episodes, coming soon: 
Episode 19: How to NOT be boring (Thurs. June 18)
Check out previous episodes: 
Connect with us on social media...
Sagan: