Hey there! I'm Sagan, a Productivity Strategist for multi-passionate creatives: I teach busy, time-crunched solopreneurs how to build their own successful home-based businesses—without the overwhelm. I specialize in time and energy management so you can be your most productive self.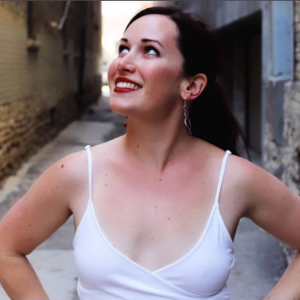 After being a solo business owner (with a background as a freelance writer and editor) for over a decade, I've learned a lot about doing more in less time, so we can have the freedom and flexibility to live our lives and manage our businesses the way we want. I don't believe in reinventing the wheel, which is why I'm so passionate about sharing all the things I've learned over the years with you.
When I'm not teaching about productivity, I spend my time writing polyamorous romantic comedy novels, which I share about on the Indie Author Weekly podcast.
Let's connect: hang out with me on Twitter and Instagram.
"With Sagan's help, I was able to take my business from an idea in my head to something I am now working on full-time... within just 6 months!

Sagan gave me the direction I needed to move forward one step at a time without getting too overwhelmed."

- Elizabeth
"I love Sagan's teaching style! Very easygoing and realistic. Her tone is so encouraging and really helped calm my anxieties!

Thanks to Sagan's courses, I've learned SO MUCH and have received such amazing feedback from her. She's an invaluable resource."

- Sareeta