Sagan Morrow writes unconventional contemporary romance novels, as well as practical business books for solopreneurs & multi-passionate creatives.
After publishing my first business book in January 2016, I began my career as a romance novelist in summer 2018. Book 1 in my polyamorous romantic comedy series, Polyamorous Passions, was published in August 2018.
Learn more about all of my published works, fiction and non-fiction alike—plus upcoming books currently available for preorders—below:
Now available...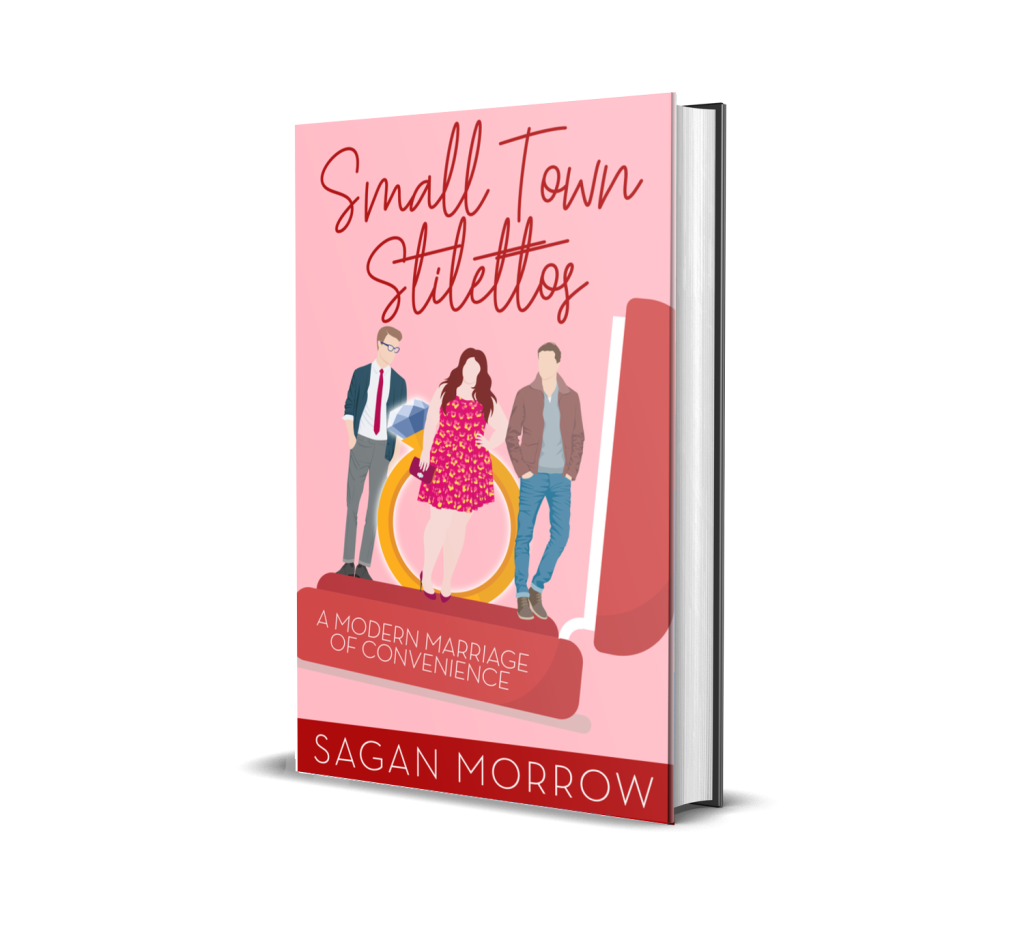 Teaser:
Aunt Eleanor fully intends to arrange a marriage for me from beyond the grave—and to my childhood sweetheart, no less.
...She doesn't seem to have considered the fact that I might actually be falling for my other childhood best friend.
But her inheritance is the only chance I have to make my dream a reality: to create a fashion line for bodies like mine. I would almost be willing to give up that dream, if Aunt Eleanor hadn't stipulated in her will that my inheritance will go to my cruel cousin unless I get married to a man I barely know.
There's no way around it: a modern marriage of convenience is my only option. Now I just have to convince my "intended" that this is a good idea...
***
Big city fashion designer Margaret "Peggy" Malcolm never dreamed she'd return to the tiny hometown she'd escaped from 20 years earlier. But when her aunt dies, it's up to Margaret to handle everything with the estate... and it turns out to have an unusual stipulation: Margaret must marry her childhood sweetheart, Logan Finley, in order to access her inheritance.
Things get even more complicated when another old flame of hers comes strolling into town…
---
BOOK RELEASE DAY: Tuesday July 25, 2023
---
***Small Town Stilettos is a friends to lovers, modern marriage of convenience, second chance, small town romcom, unconventional romance novel—and there was only one bed***
Polyamorous Passions series:
Grab your copies of each of these books on your favourite e-bookstore platform. Scroll down to access the link for each book!
Now available... Book 7: Her Bad Idea (Scarlett's story)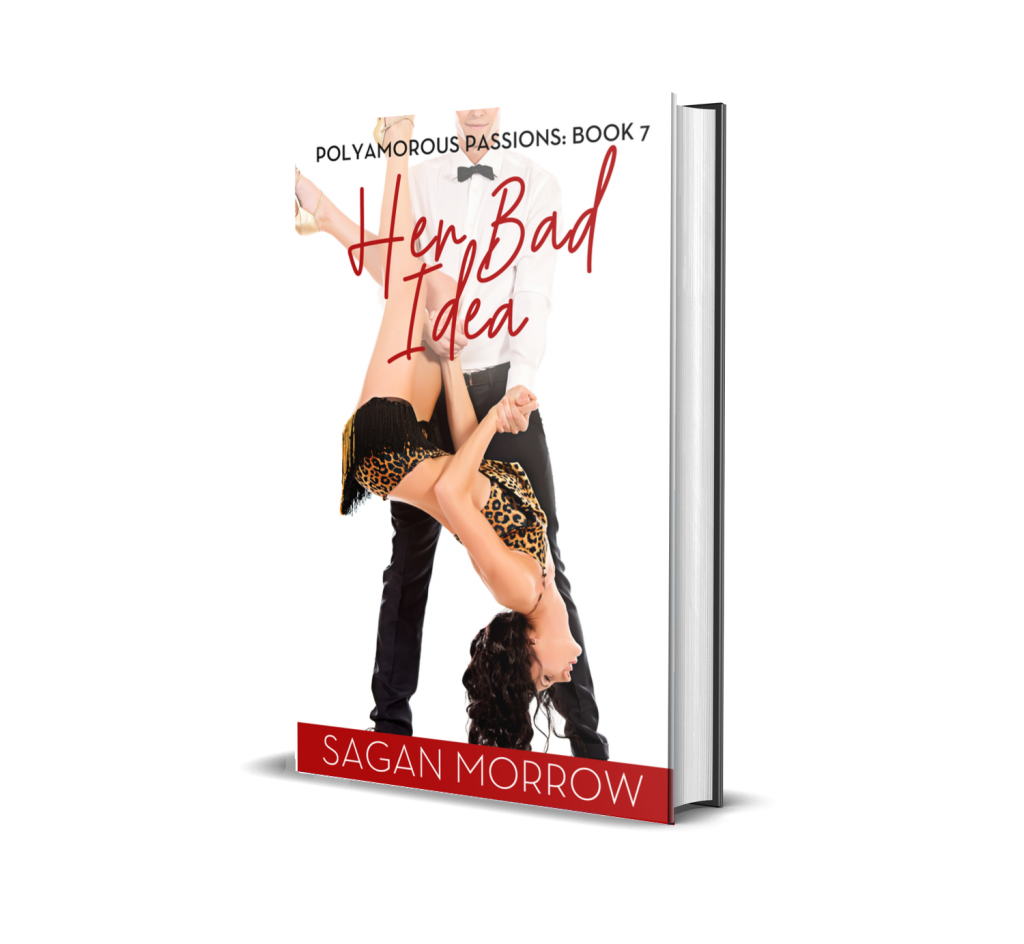 There's a thin line between love and hate... 
Focus on the dance competition. The business opportunity. The prize money, for goodness sake. Anything except…
That smarmy attitude.
Those mocking eyes.
That chiseled jawline.
Staying focused on the task at hand might be harder than Scarlett Mitchell thought, when she's stuck with sexy, arrogant Pete Fraser as her dance partner for the next six weeks. But she has no choice—he's her only hope to win the big dance competition. Scarlett needs to win that prize money if she wants to save her burlesque business from bankruptcy.
...And it's all the more complicated when she unexpectedly finds herself in a fake relationship with Pete, as an attempt to make her unrequited crush, Westley Prince, jealous...
Her Bad Idea is a forced proximity, slow burn enemies to lovers romantic comedy, can be read as a standalone, and is Book 7 in the Polyamorous Passions series. There's a thin line between love and hate in this dance competition romance!
Book 7: Her Bad Idea (Scarlett's story) is now available at your favourite e-bookstores! Grab your copy now.
Read the book: Kobo | Amazon | Barnes & Noble 
---
What readers are saying...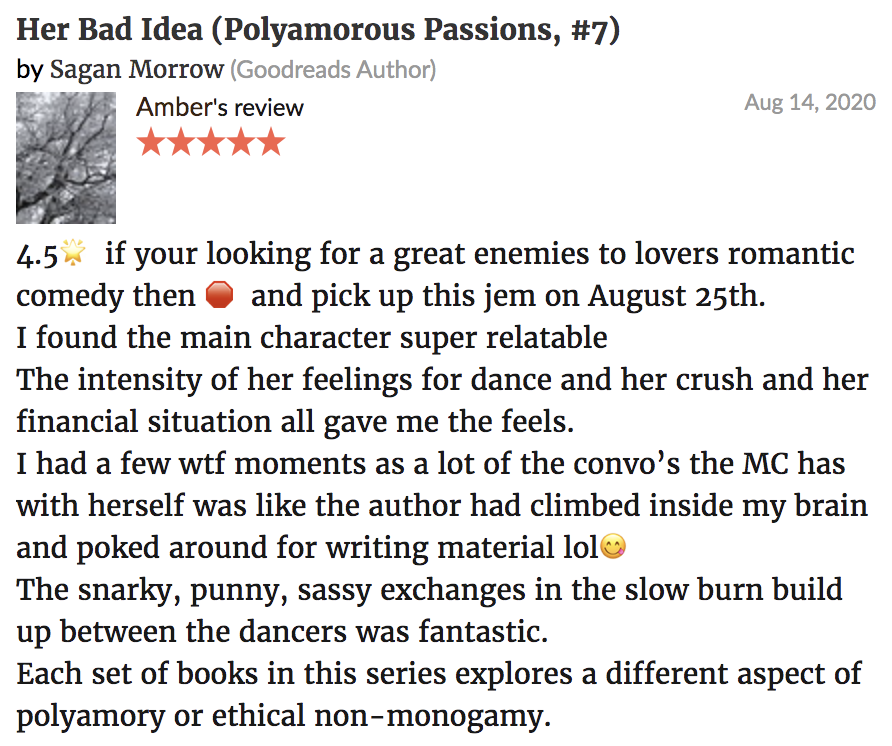 Book 1: A Choice Between Two (Emma's story)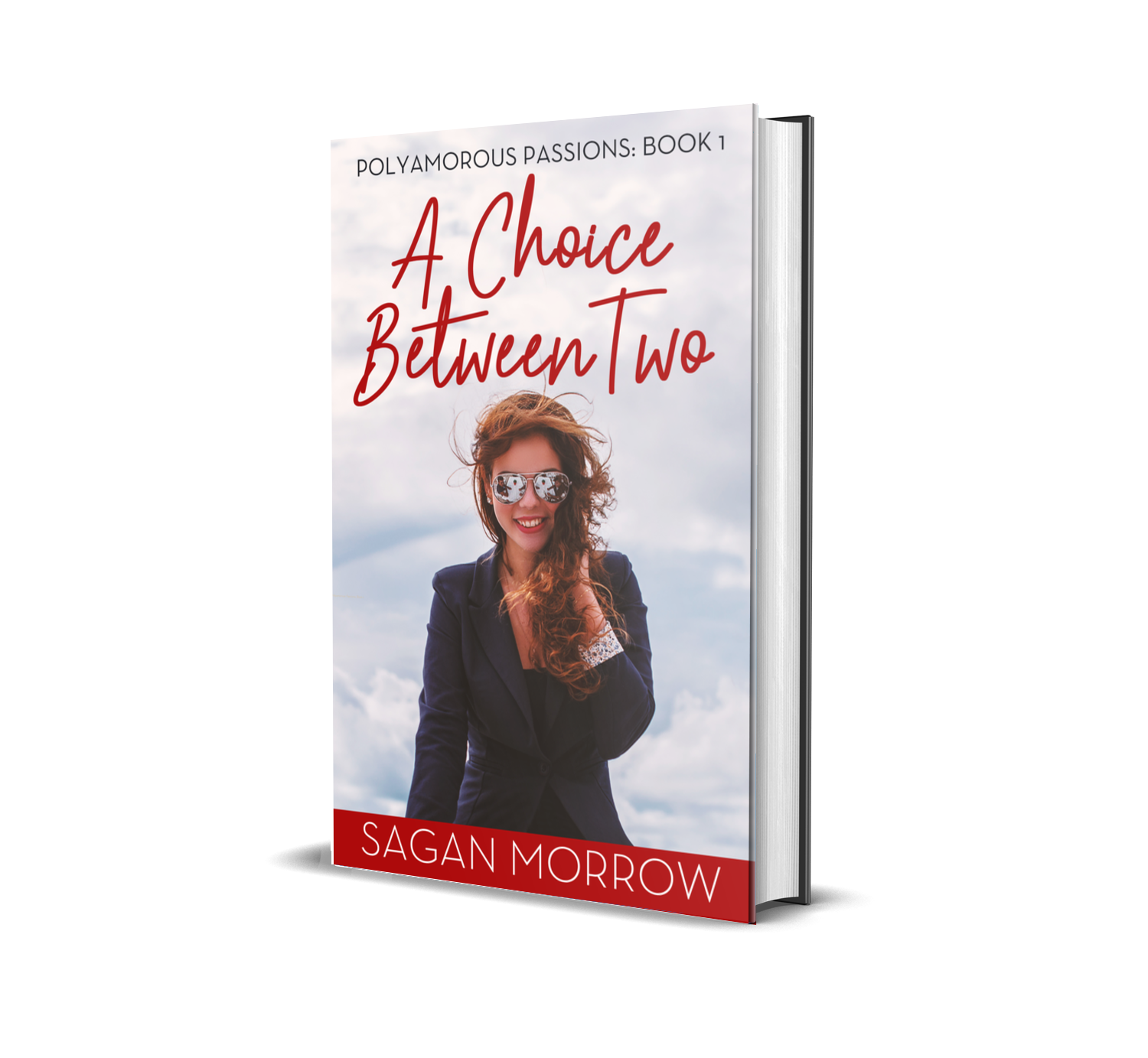 What if you fall for someone, but you're already in a wonderful relationship with someone else?
Emma has been dating John casually for the past six months. But when she meets Carlos, there's instant attraction… and since she and John haven't had the exclusivity conversation yet, then why not date both men simultaneously?
Emma didn't anticipate that both men would want to take their relationship with her to the next level, and now she has to choose between the two men in her life… or does she?
Available now: Kobo | Amazon | Barnes & Noble | OverDrive

Book 2: Gaming the System (Emma's story)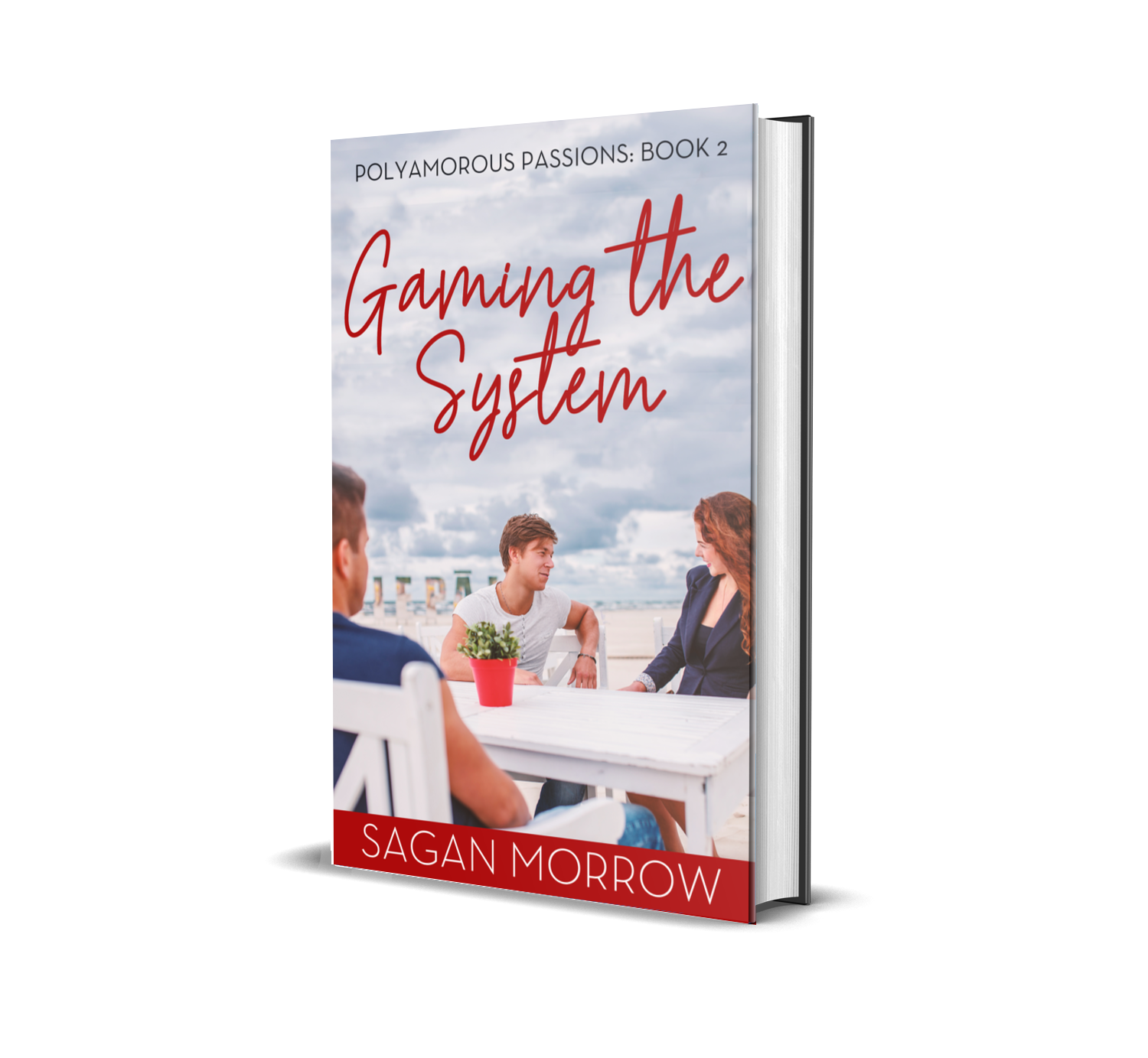 What comes after you get to "have it all"?
Since Emma discovered polyamory several months earlier, she knows she's getting a unique opportunity to eat her cake and have it, too. And yet, it hasn't all been fun and games. Sure, she gets to have the two men she loves in her life… but she also needs to handle their insecurities and juggle two intense relationships simultaneously.
Does she really have what it takes to make polyamory work? Is it time for John and Carlos to finally meet each other? And besides that… will she ever be ready to come out as polyamorous to others in her life?
Available now: Kobo | Amazon | Barnes & Noble | OverDrive


Book 3: Make Me Forget (Emma's story)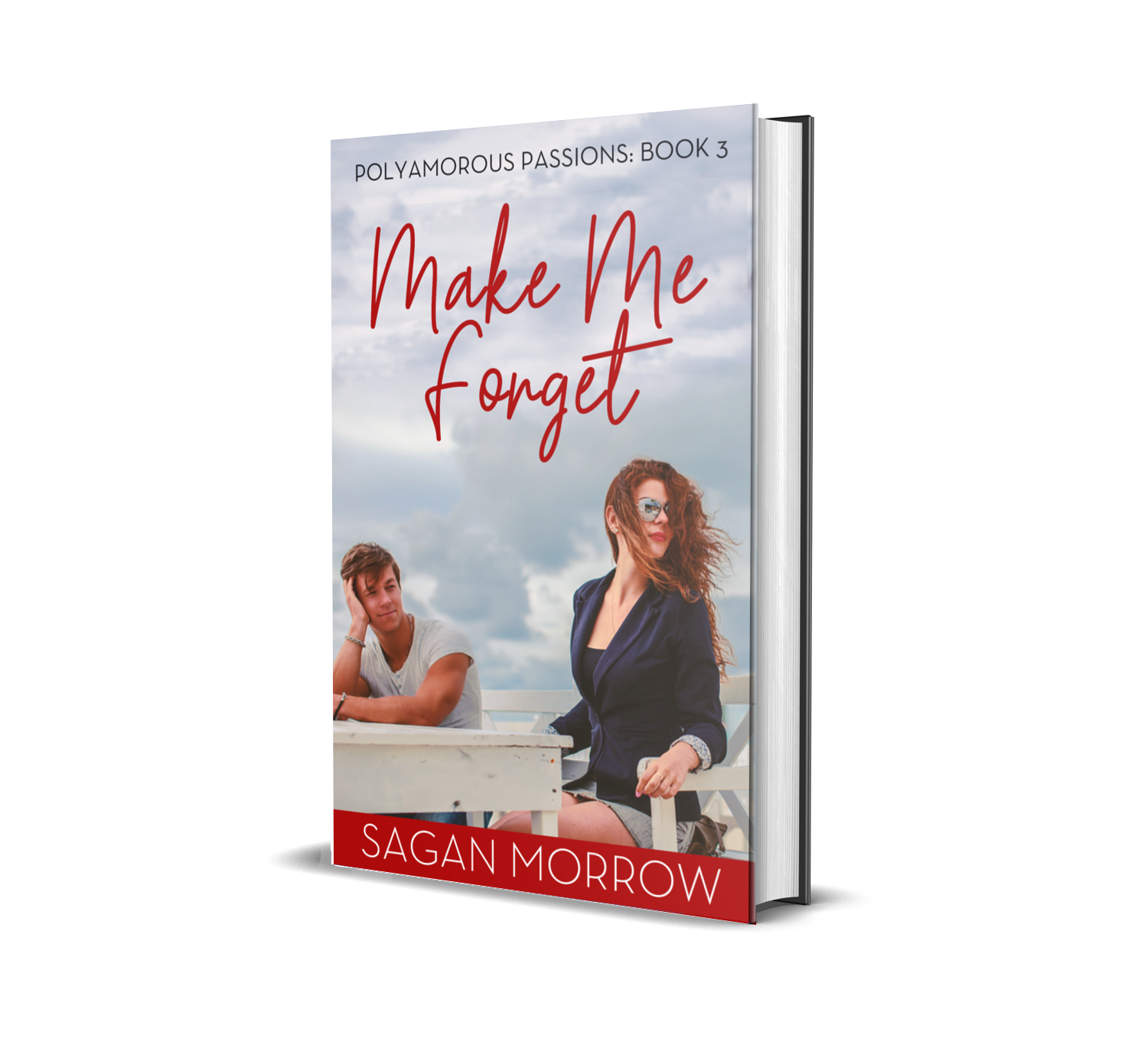 Sometimes, you need to kiss a lot of frogs…
When Emma's boyfriend, John, announces he's leaving her, she's devastated. Being polyamorous, she's still happily dating her other boyfriend Carlos… but, try as he might, he can't heal her broken heart.
The only consolation Emma has now is in dating new and different men. A lot of new and different men, in fact. But will she succeed in her attempt to fill the empty space… and will she ever be able to get John back?
Join Emma on a series of bad dates and mediocre men as she attempts to get through the heartache!  Filled with snark and sass, Emma is on a mission to distract herself from the void that John has left behind.
Available now: Kobo | Amazon | Barnes & Noble | OverDrive

Book 4: She Wants More (Helen's story)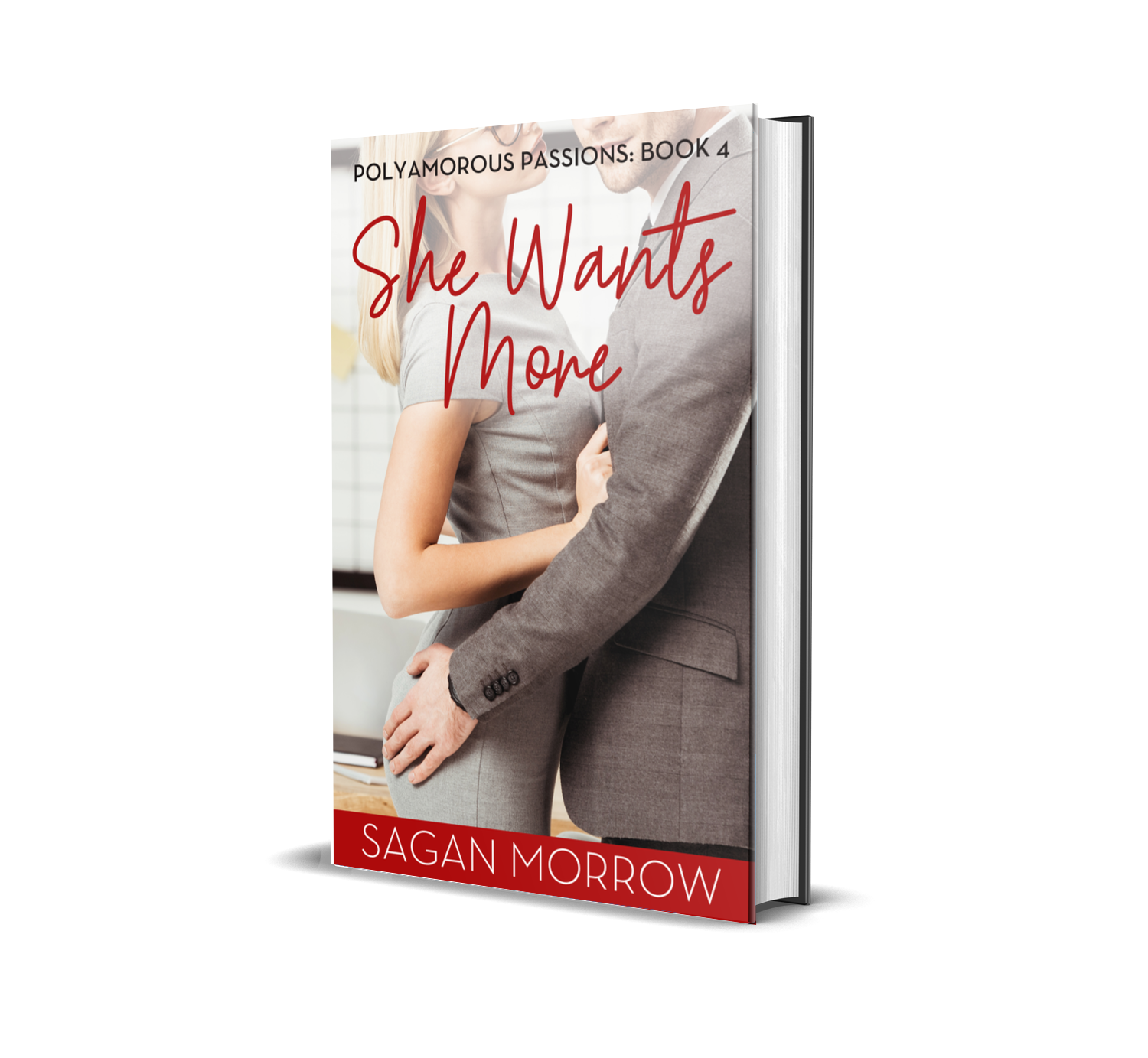 The perfect relationship isn't always enough...
Helen knows her friend Emma has been polyamorous for a while, but she never expected that lifestyle would be right for her.
Until now. With impending nuptials to the love of her life, Ben, Helen wonders if an open relationship might not be such a bad thing to explore—especially since she can't stop fantasizing about their sexy wedding photographer.
The only problem? Ben isn't exactly on board with the idea of non-monogamy. Now Helen's starting to worry their wedding might not happen… and she doesn't know how she'll be able to enjoy happily-ever-after with her fiancé if she can't have the freedom she craves...
Available now: Kobo | Amazon | Barnes & Noble | OverDrive

Book 5: Being Good (Helen's story)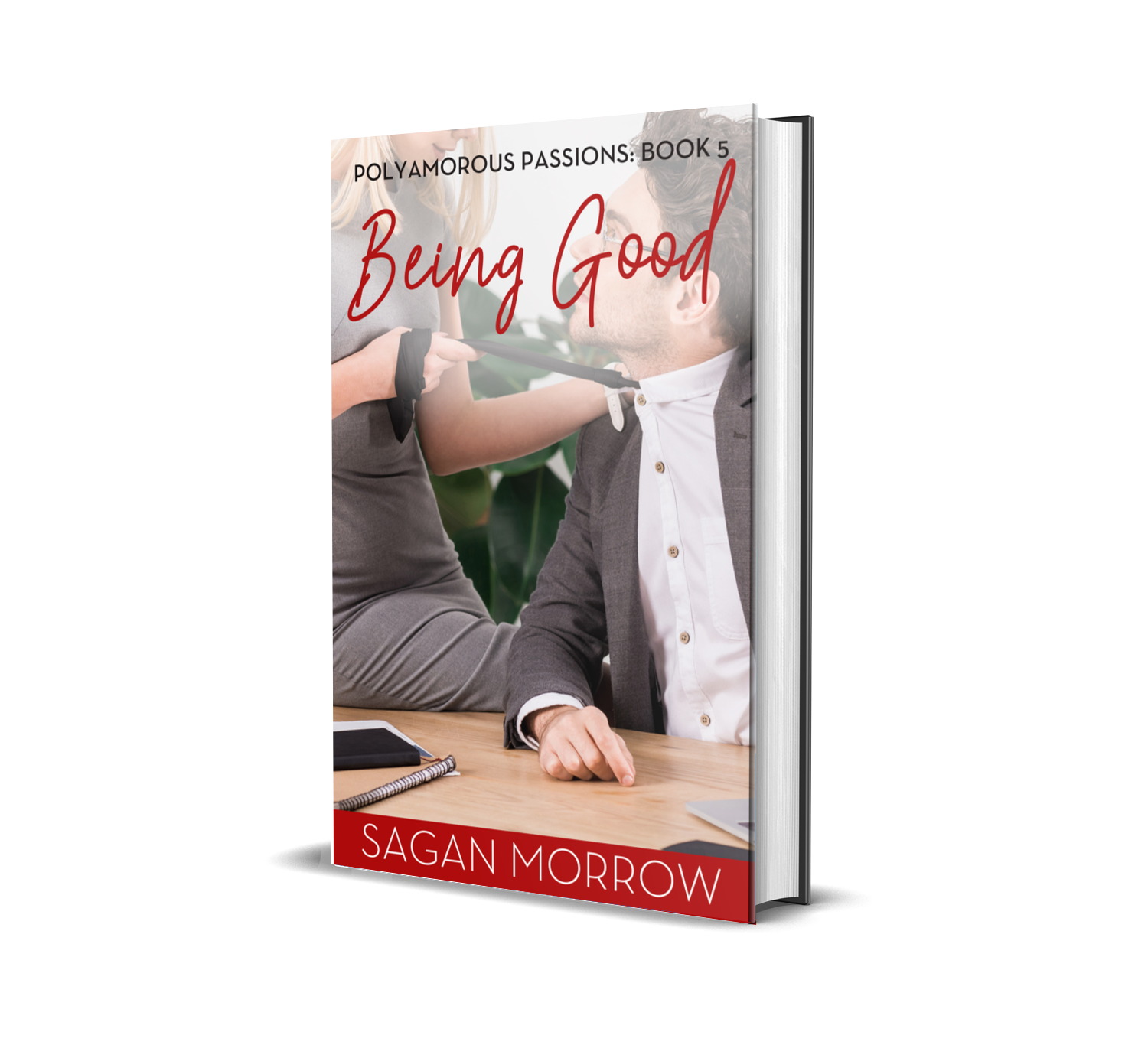 It's not always easy to follow your own rules...
Helen is ecstatic that her fiancé, Ben, has agreed to "open" their upcoming marriage. They've outlined the new rules of their relationship and are finally on the same page to embark on an ethically non-monogamous adventure together.
One of the most important rules? You can look at other people, but you can't touch… at least, not until after the wedding.
But it's harder than Helen expected to stick to that particular rule when she can't stop drooling over their wedding photographer! And what's more, she doesn't even know if the photographer feels the same way about her. 
Will she be able to wait patiently until after the wedding to make her move? 
Join Helen and Ben on their exploration of an alternative relationship style in this romantic comedy! 
Available now: Kobo | Amazon | Barnes & Noble | OverDrive

Book 6: Out of Control (Helen's story)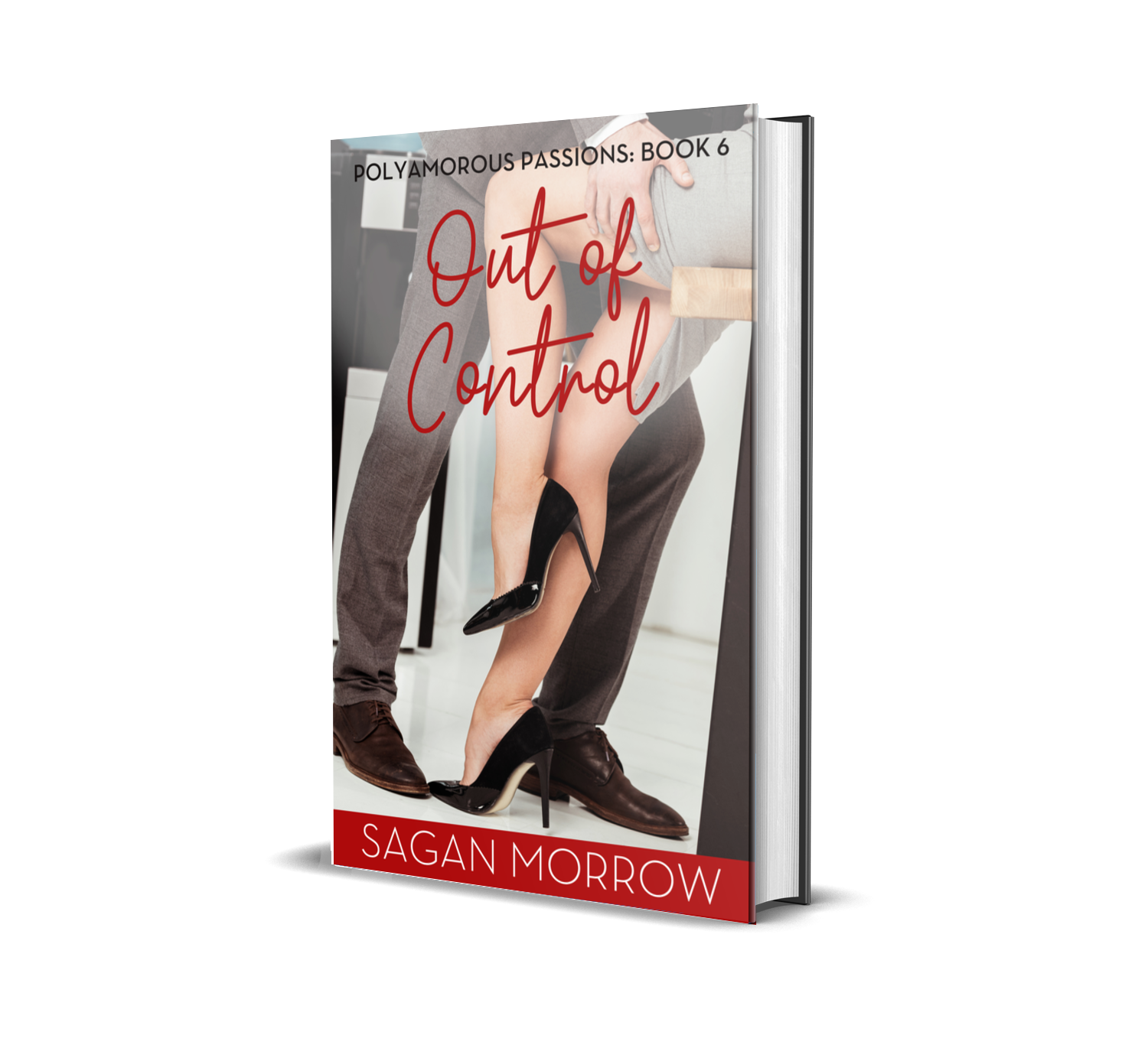 Some rules are made to be broken...
It's not that ambitious, pragmatic Helen Gilbert needs everything done her own way—it's just that her way is always the best way.
And that holds true for everything in her life, from reorganizing her boss's filing cabinet without telling him... to her volunteer work with managing a charity fashion show… to the rules she has with her new husband, Ben, about their open relationship.
The rule she's most adamant about? No falling in love with anyone else.
Ben just broke that rule. And what's more, Helen might be—horror of horrors!—catching feelings for other people, too.
Suddenly, all of her careful planning and preparation has gone up in flames. Helen realizes that perhaps she doesn't have everything in her life under the meticulous command she thought she did… and now, she has to decide if she's willing to give up that control to save her marriage...
Available now: Kobo | Amazon | Barnes & Noble | OverDrive


"Out of Control might be my favorite story in the Polyamorous Passions series by Sagan Morrow. She has a talent for creating really entertaining and exceptionally well-crafted stories.
Helen is such a strong woman, she knows what she wants and she isn't afraid of reaching for it. She and Ben make a very strong couple; they complement each other in every way. They both loved each other very much and the issue they were facing was not something they ever anticipated.
I enjoyed how Sagan didn't make anyone's feelings invalid. She gave both of them plenty of page space, she gave them time to explore their feelings and made sure the reader understood the characters. Sagan never disappoints, she always delivers a great narrative with an entertaining plot and this one is no different! I hope we get to see more of Ben and Helen in future novels!"
- Rabia Tanveer (Readers' Favorite) 
About the romance novels...
In late 2017, I realized that I identify as polyamorous... and I was floored that it took me almost three decades to figure that out about myself! I began looking for romance novels featuring that topic, and since I couldn't find quite what I was looking for, I decided to start writing the books I wanted to read.
Because ethical non-monogamy was so new to me, it only felt natural to write about characters discovering polyamory. And since polyamory is all about loving multiple people simultaneously, then it seemed like the best course of action to have three main characters instead of one over the course of a nine-book series!
The Polyamorous Passions series uncovers some of the struggles (and benefits) of ethical non-monogamy and illustrates what polyamorous relationships can look like. It is my hope that these novellas can help reduce stigma and provide new perspectives around different types of relationships, while entertaining the reader through fictional stories.
Polyamorous Passions follows the lives of three best friends as they each embark on their own journeys into consensual non-monogamy. Books 1—3 focus on Emma, Books 4—6 focus on Helen, and Books 7—9 will focus on Scarlett.
This series is suitable for anyone interested in real-life polyamory, open relationships, ethical non-monogamy, positive female friendships, alternatives to monogamy and monogamous relationships, and explorations of sexuality. Includes explicit language and sexual situations; intended for mature audiences.
Disclaimer:
Please note that Polyamorous Passions uses sex-positive language and both reclaims and embraces terms such as "slut" and "smutty books."
All characters are fictional, and their views do not necessarily reflect the views of the author.

Click here to request the Polyamorous Passions series at your library using OverDrive.
NOW AVAILABLE...
OUR CHOICE: Romance for Roe anthology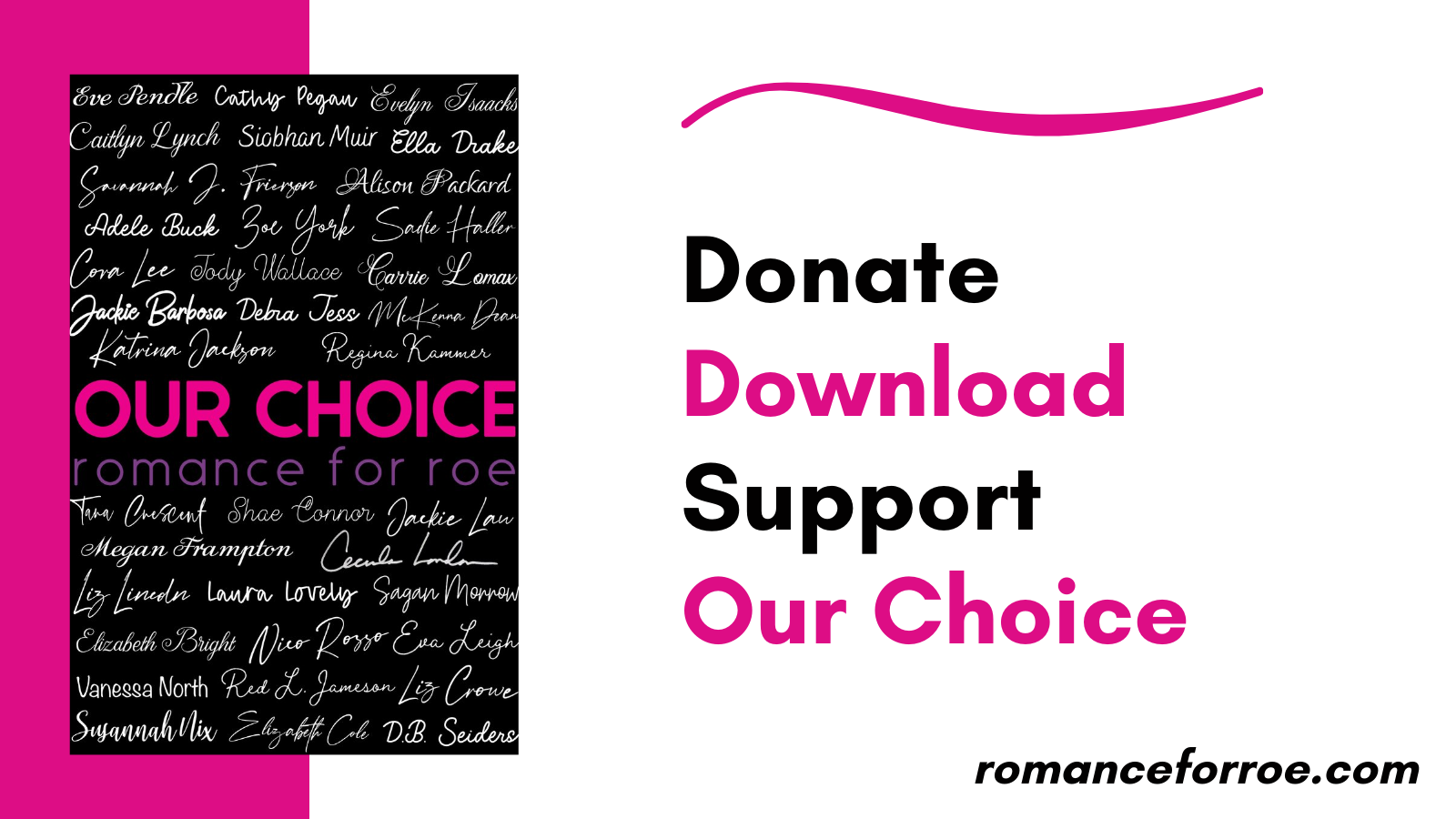 This anthology is a collaboration between myself and 35 other romance authors, in aid of Planned Parenthood and NARAL Pro-Choice.
>> CLICK HERE to learn more & grab your copy <<
---
The Business of Writing & Editing: Practical Tips & Templates for New Freelancers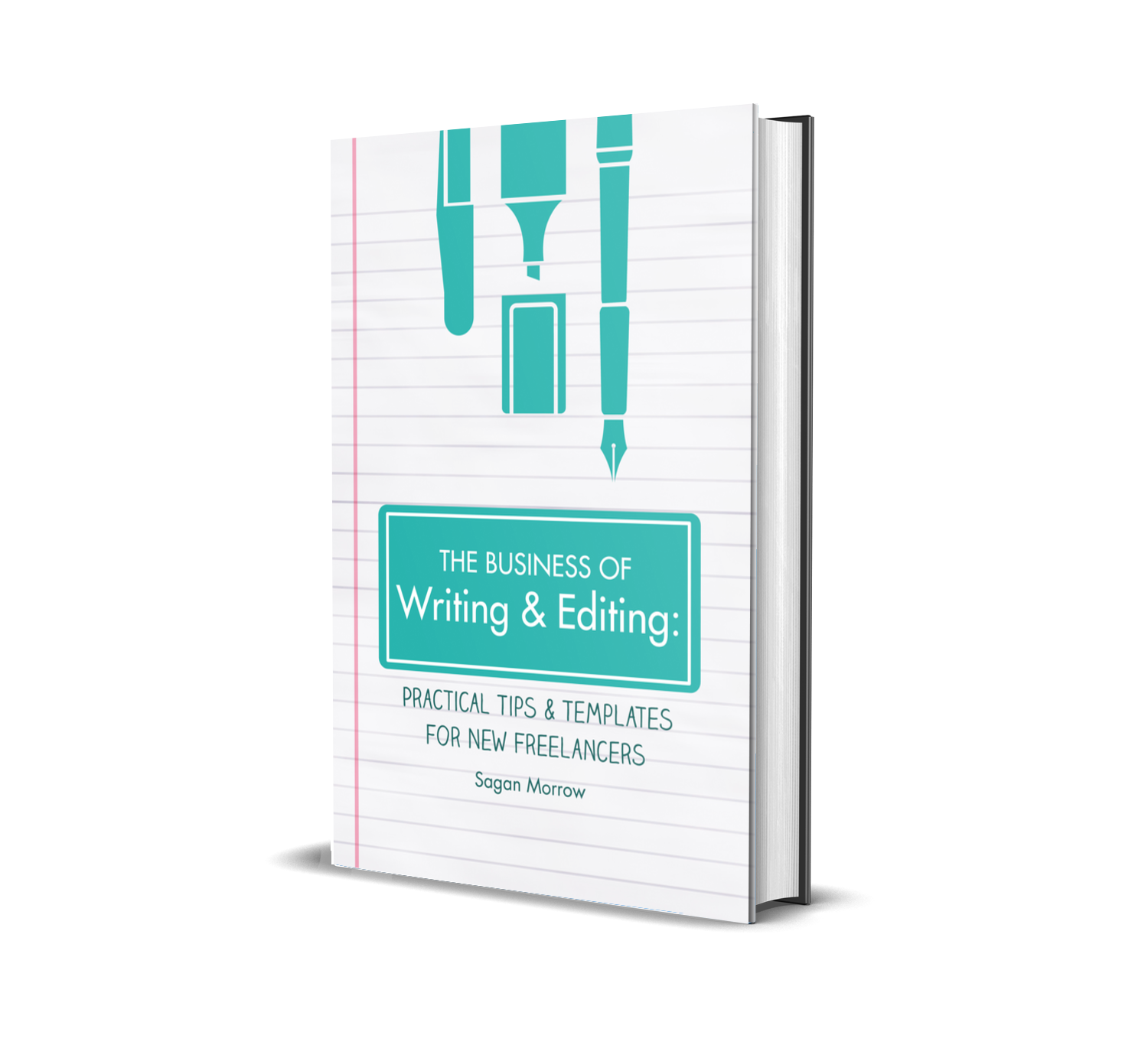 Do you like the idea of working from home and owning your own business... but you're just not sure where to start?
In this comprehensive resource, you'll get practical tips to help you build your new business and a step-by-step guide for finding clients, plus ideas for networking and marketing your business.
To make life even easier as a new freelancer, this book includes helpful templates: editing checklist, business plan, sample invoice, and more!
Make this your go-to freelancing resource—it's time to build the business of your dreams.
Available now: Kobo | Amazon | Barnes & Noble | OverDrive

Begin Your Biz in 15 Minutes/Day: Your Freelancing Tips Starter Kit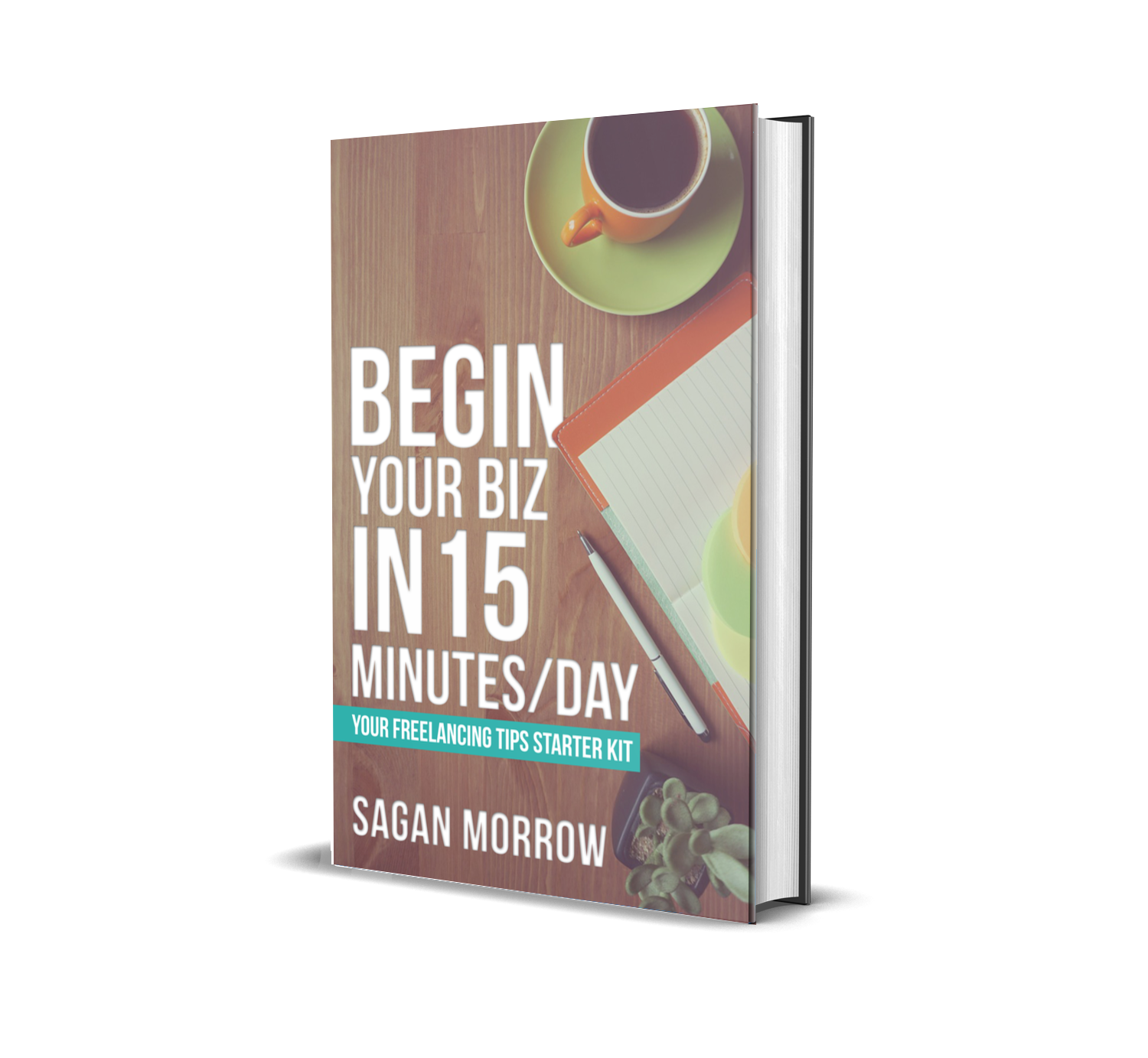 You want the freedom and flexibility that comes with being a freelancer… the only problem? You have no idea how to get started.
...And you feel overwhelmed because you don't know what you should focus on, when.
...And, let's be honest, you're crunched for time. You're a busy person! Who has time to start a business?
In this reassuring step-by-step guide, you'll learn exactly what you need to do to begin (and build!) your freelance business in just 15 minutes/day.
Available now: Kobo | Amazon | Barnes & Noble | OverDrive

Find Your First Freelance Client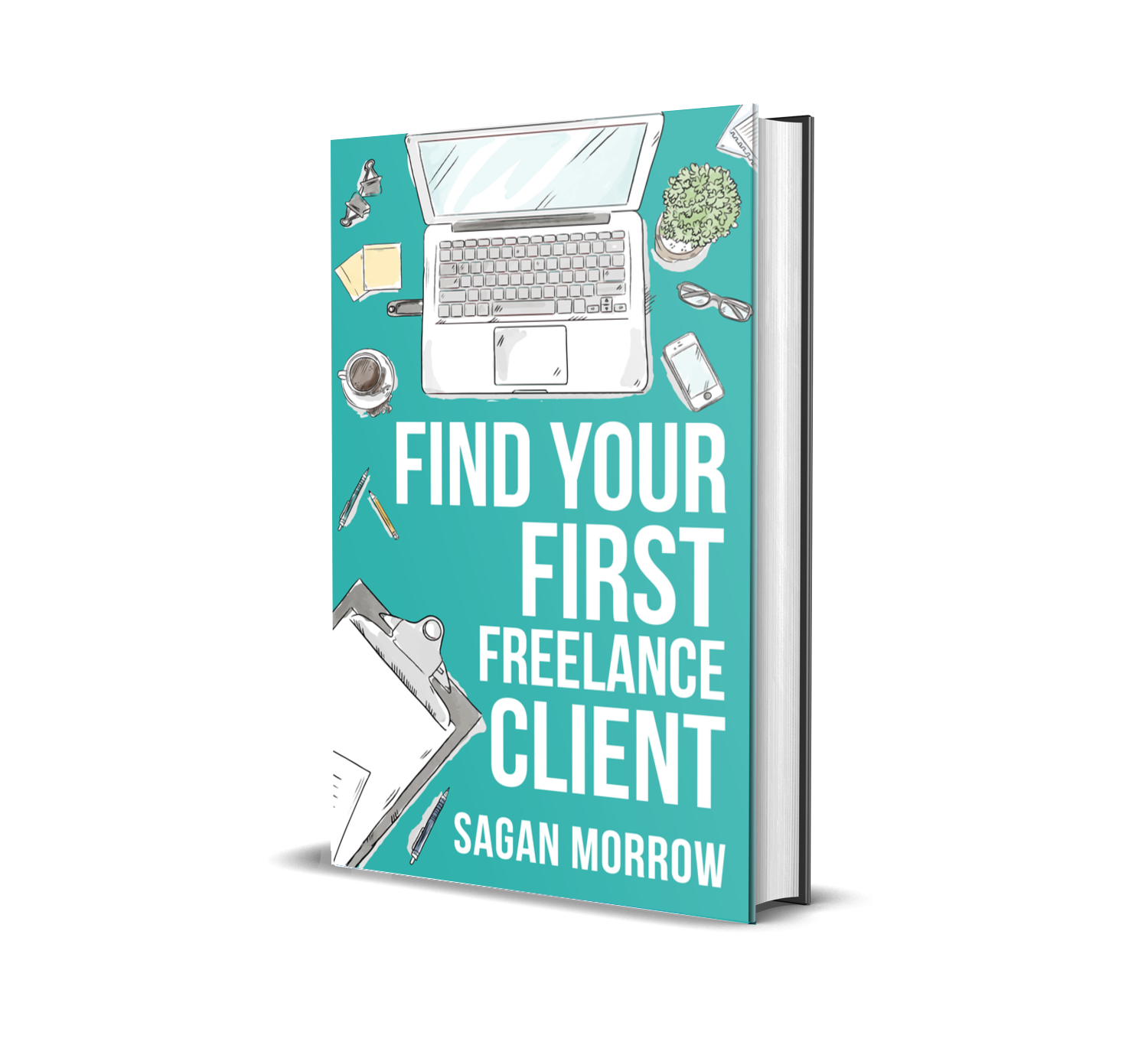 "How do I get my first client? Where can I even get started with finding them? What can I do to get real results with my marketing efforts?"
If you want to be a freelancer but you're feeling stumped with how to go about finding your first client, look no further! Find Your First Freelance Client outlines the foundations you need to get your first—and next—freelance client.
This short, fluff-free book provides actionable step-by-step guides to take the guesswork out of marketing your business and pitching clients.
Available now: Kobo | Amazon | Barnes & Noble | OverDrive 
Shop the books...
Did you know that you can get book swag? It's true!
Whether pens, t-shirts, or coffee mugs are more your style, you'll love the Begin Your Biz and Polyamorous Passions-inspired book merchandise over at the SaganMorrow.com Shop.
The SaganMorrow.com Shop features products for both ambitious solopreneurs and relationship rebels! You'll find accessories and apparel related to the romance novels (#polypassions), as well as the business books (#beginyourbiz):

Praise for the Polyamorous Passions series...



Praise for Begin Your Biz in 15 Minutes/Day...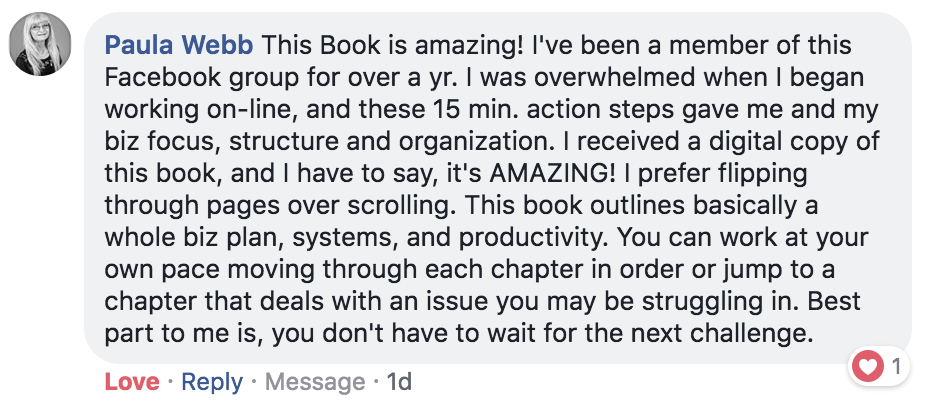 More reviews from readers...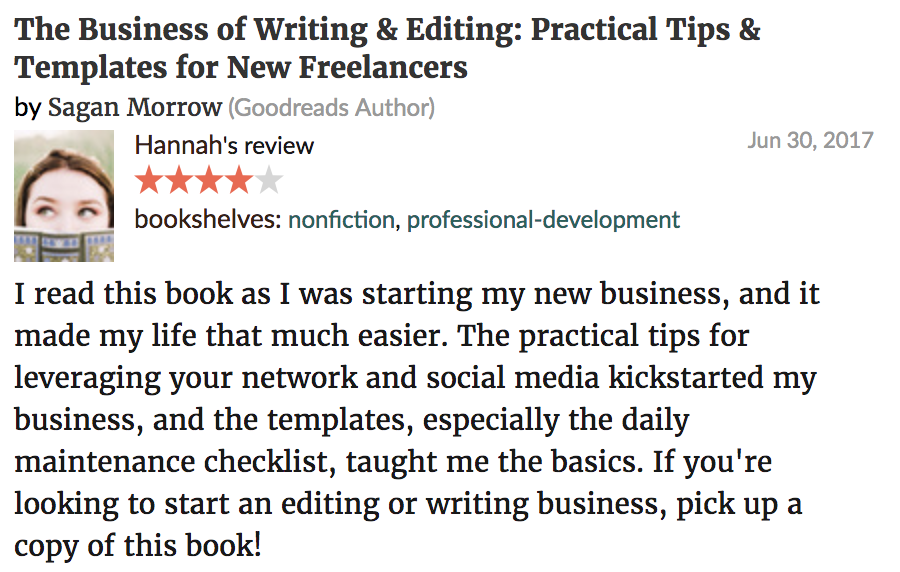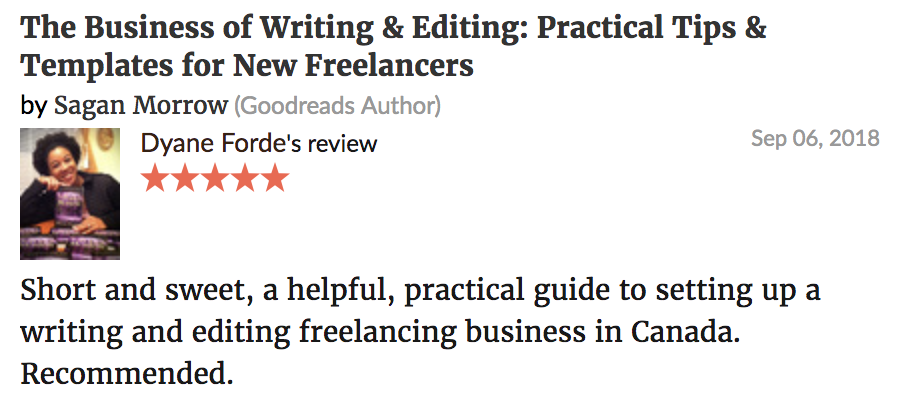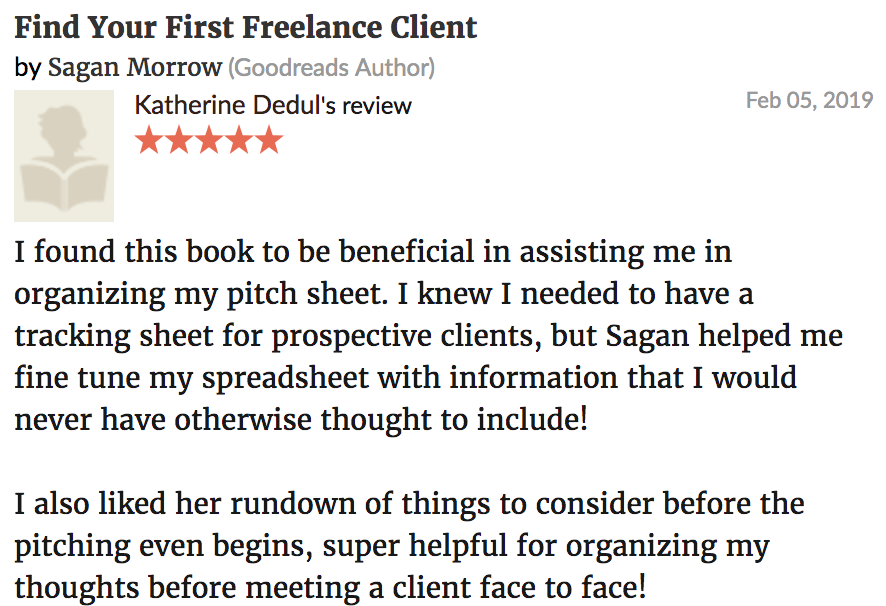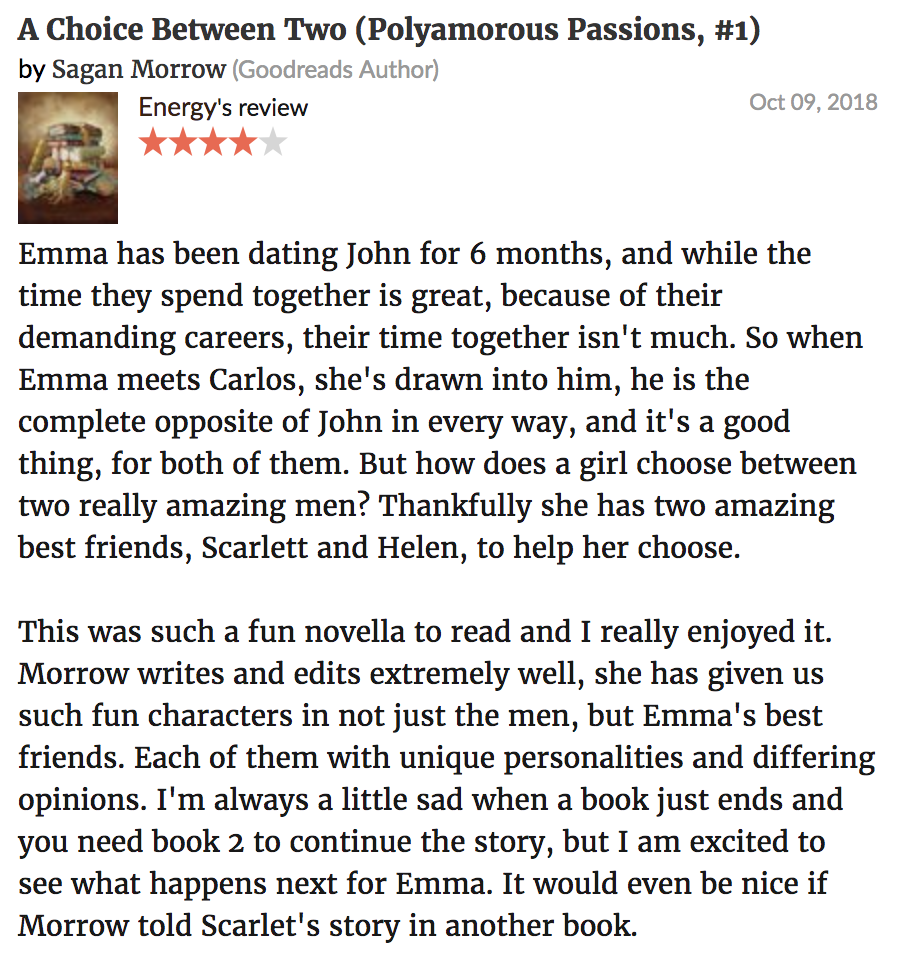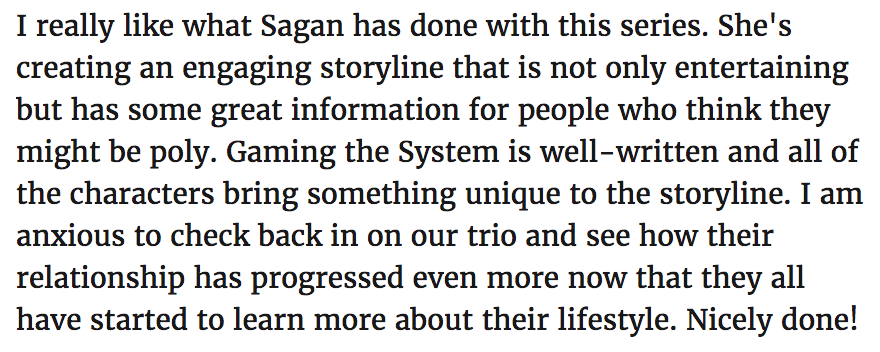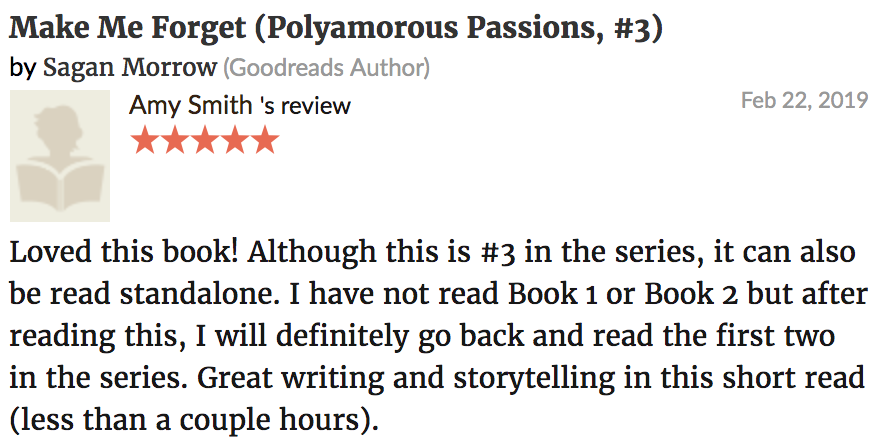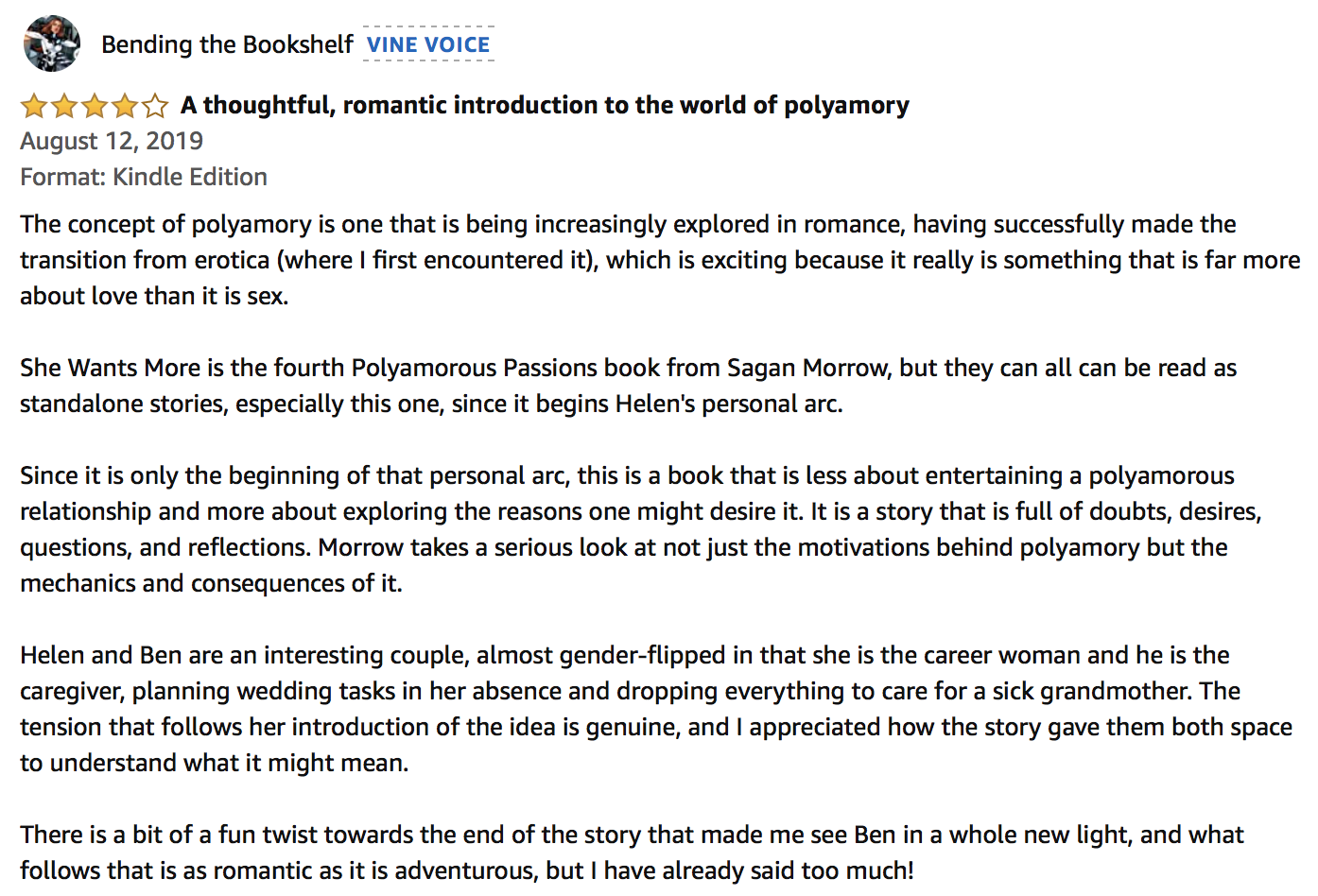 Connect with the author:
Got questions or comments about my books? Let's chat!
Email: hello@saganmorrow.com
Twitter: @Saganlives
Instagram: @Saganlives
GoodReads: Sagan_Morrow