COMING SOON... Book 7: Her Bad Idea (Scarlett's story)
There's a thin line between love and hate... 
Scarlett Mitchell is at her wit's end. Her burlesque business is failing, and she might not be able to save it... until the opportunity to perform in a dance competition—with winnings of $10,000 in the mix—comes along at the perfect time.
The only problem? The competition requires that she have a dance partner.
...And to Scarlett's dismay, she's stuck with Pete Fraser, an arrogant (if ridiculously attractive) performer trying to make his big break into the local dance community.
But as Scarlett and Pete prepare for their big performance—and find themselves being forced into an accidental fake relationship by their agents to garner media ratings—their dislike for one another quickly turns to lust...
 Stay tuned... Book 7: Her Bad Idea (Scarlett's story) is coming soon in spring 2020!  

---
About the romance novels...
In late 2017, I realized that I identify as polyamorous... and I was floored that it took me almost three decades to figure that out about myself! I began looking for romance novels featuring that topic, and since I couldn't find quite what I was looking for, I decided to start writing the books I wanted to read.
Because ethical non-monogamy was so new to me, it only felt natural to write about characters discovering polyamory. And since polyamory is all about loving multiple people simultaneously, then it seemed like the best course of action to have three main characters instead of one over the course of a nine-book series!
The Polyamorous Passions series uncovers some of the struggles (and benefits) of ethical non-monogamy and illustrates what polyamorous relationships can look like. It is my hope that these novellas can help reduce stigma and provide new perspectives around different types of relationships, while entertaining the reader through fictional stories.
Polyamorous Passions follows the lives of three best friends as they each embark on their own journeys into consensual non-monogamy. Books 1—3 focus on Emma, Books 4—6 focus on Helen, and Books 7—9 will focus on Scarlett.
This series is suitable for anyone interested in real-life polyamory, open relationships, ethical non-monogamy, positive female friendships, alternatives to monogamy and monogamous relationships, and explorations of sexuality. Includes explicit language and sexual situations; intended for mature audiences.
Disclaimer:
Please note that Polyamorous Passions uses sex-positive language and both reclaims and embraces terms such as "slut" and "smutty books."
All characters are fictional, and their views do not necessarily reflect the views of the author.

The Business of Writing & Editing: Practical Tips & Templates for New Freelancers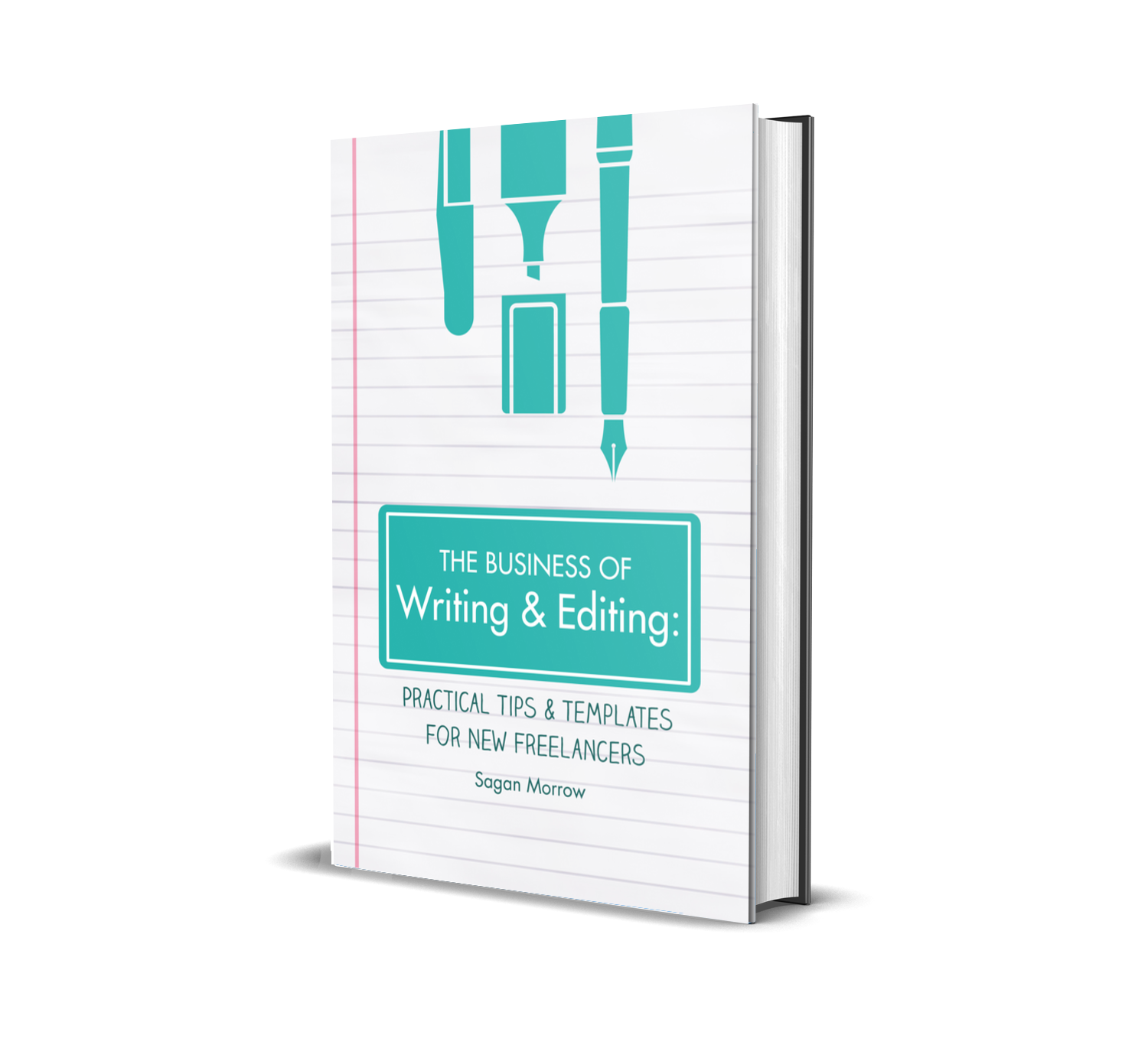 Do you like the idea of working from home and owning your own business... but you're just not sure where to start?
In this comprehensive resource, you'll get practical tips to help you build your new business and a step-by-step guide for finding clients, plus ideas for networking and marketing your business.
To make life even easier as a new freelancer, this book includes helpful templates: editing checklist, business plan, sample invoice, and more!
Make this your go-to freelancing resource—it's time to build the business of your dreams.

Begin Your Biz in 15 Minutes/Day: Your Freelancing Tips Starter Kit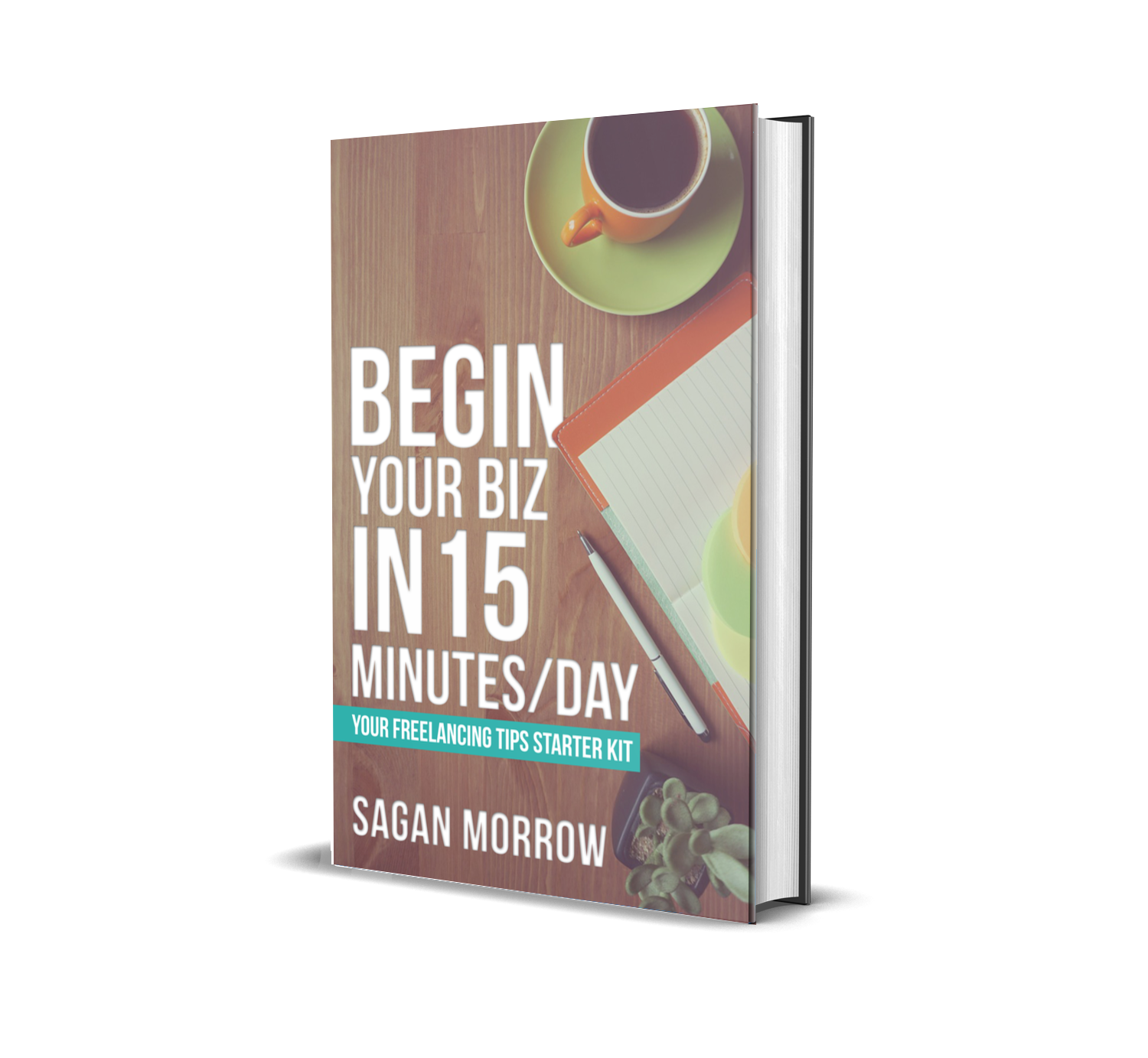 You want the freedom and flexibility that comes with being a freelancer… the only problem? You have no idea how to get started.
...And you feel overwhelmed because you don't know what you should focus on, when.
...And, let's be honest, you're crunched for time. You're a busy person! Who has time to start a business?
In this reassuring step-by-step guide, you'll learn exactly what you need to do to begin (and build!) your freelance business in just 15 minutes/day.

Find Your First Freelance Client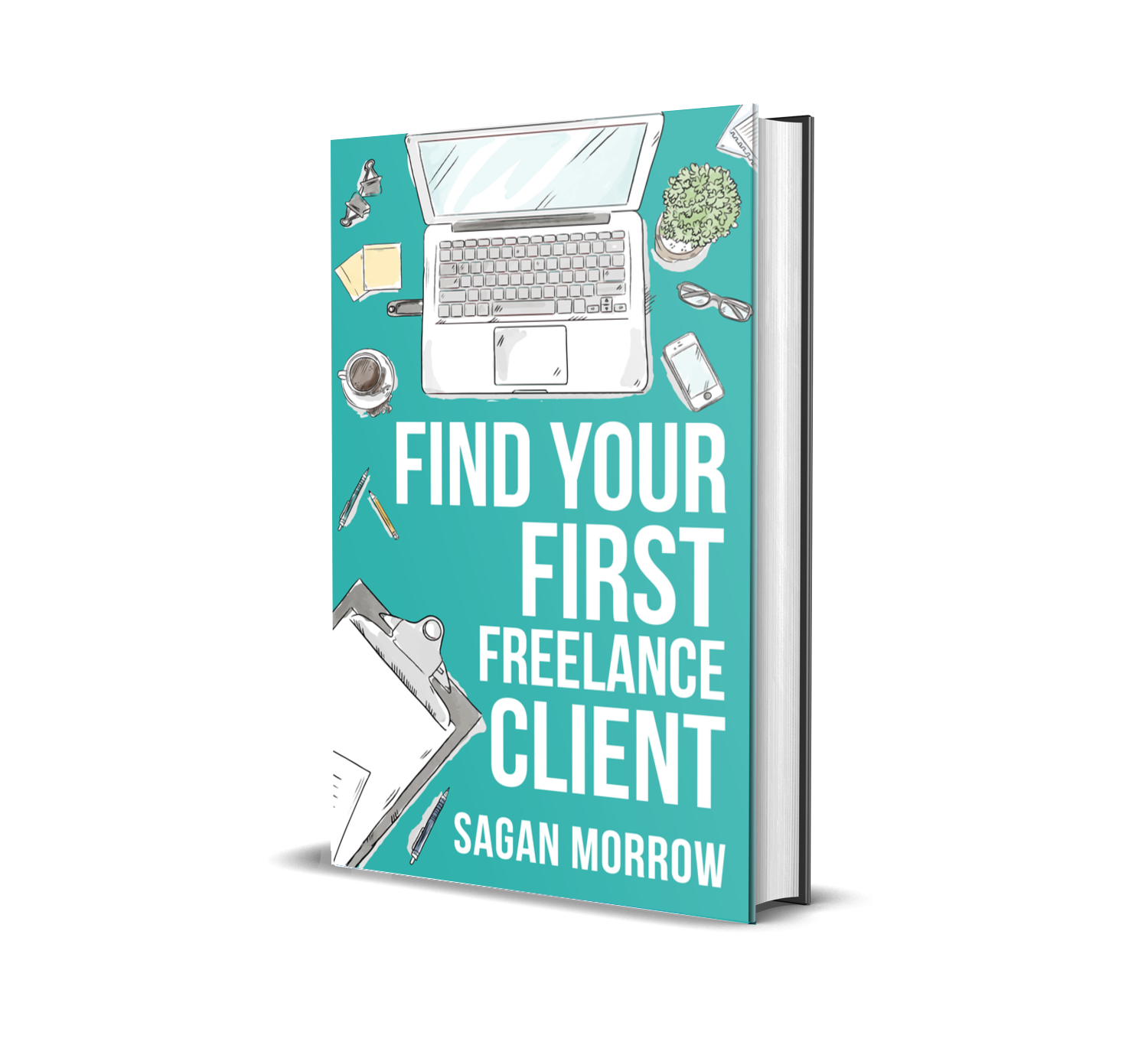 "How do I get my first client? Where can I even get started with finding them? What can I do to get real results with my marketing efforts?"
If you want to be a freelancer but you're feeling stumped with how to go about finding your first client, look no further! Find Your First Freelance Client outlines the foundations you need to get your first—and next—freelance client.
This short, fluff-free book provides actionable step-by-step guides to take the guesswork out of marketing your business and pitching clients.
Shop the books...
Did you know that you can get book swag? It's true!
Whether pens, t-shirts, or coffee mugs are more your style, you'll love the Begin Your Biz and Polyamorous Passions-inspired book merchandise over at the SaganMorrow.com Shop.
The SaganMorrow.com Shop features products for both ambitious solopreneurs and relationship rebels! You'll find accessories and apparel related to the romance novels (#polypassions), as well as the business books (#beginyourbiz):

Praise for the Polyamorous Passions series...



Praise for Begin Your Biz in 15 Minutes/Day...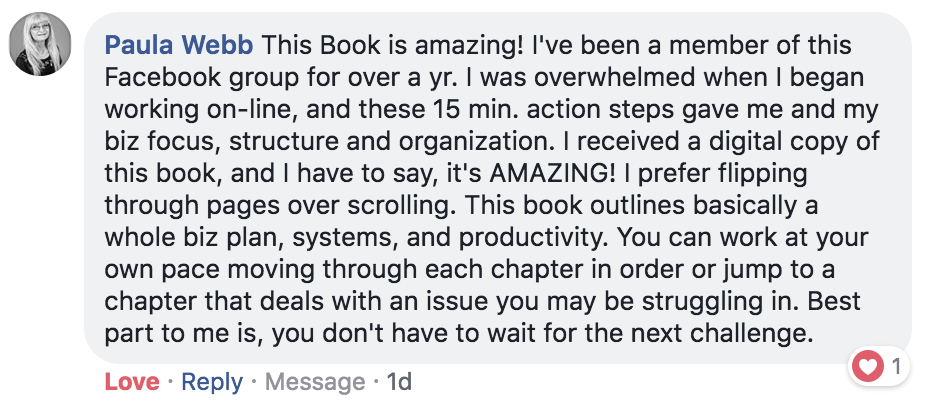 More reviews from readers...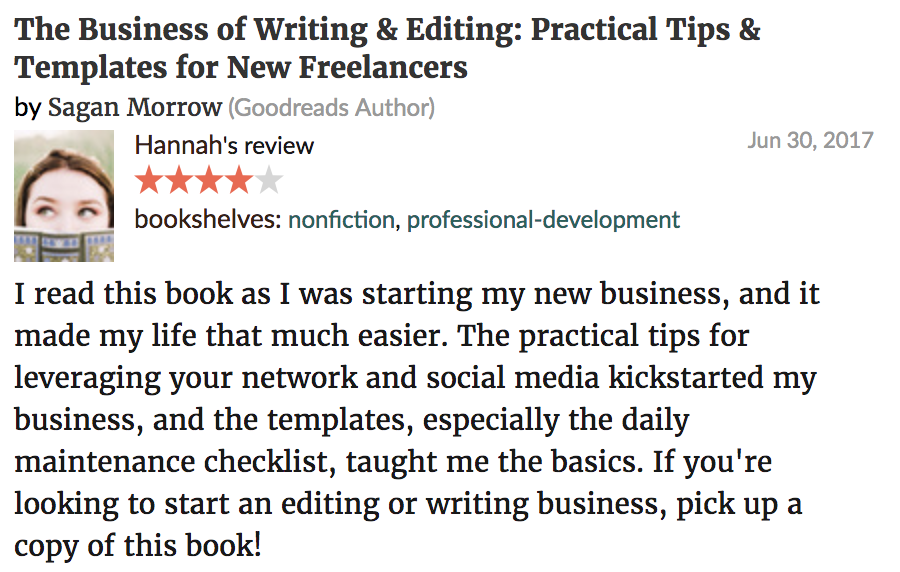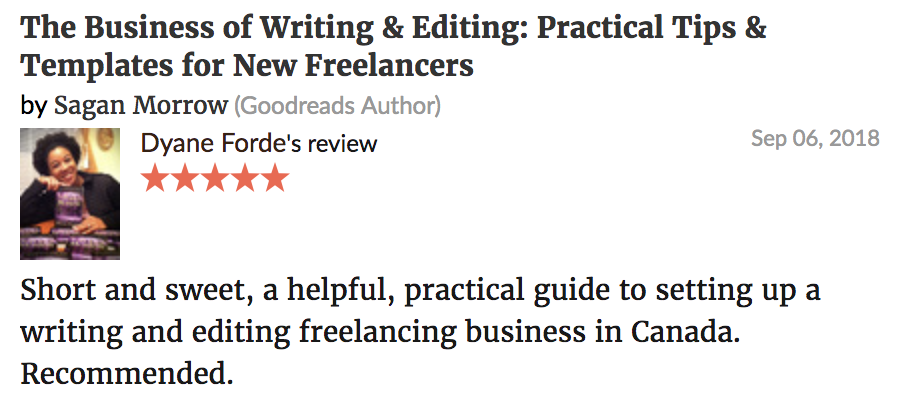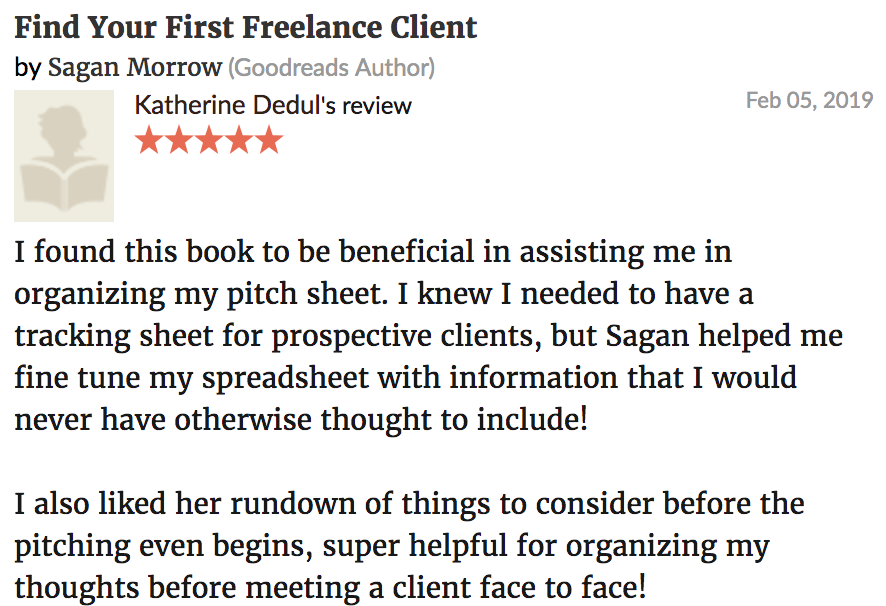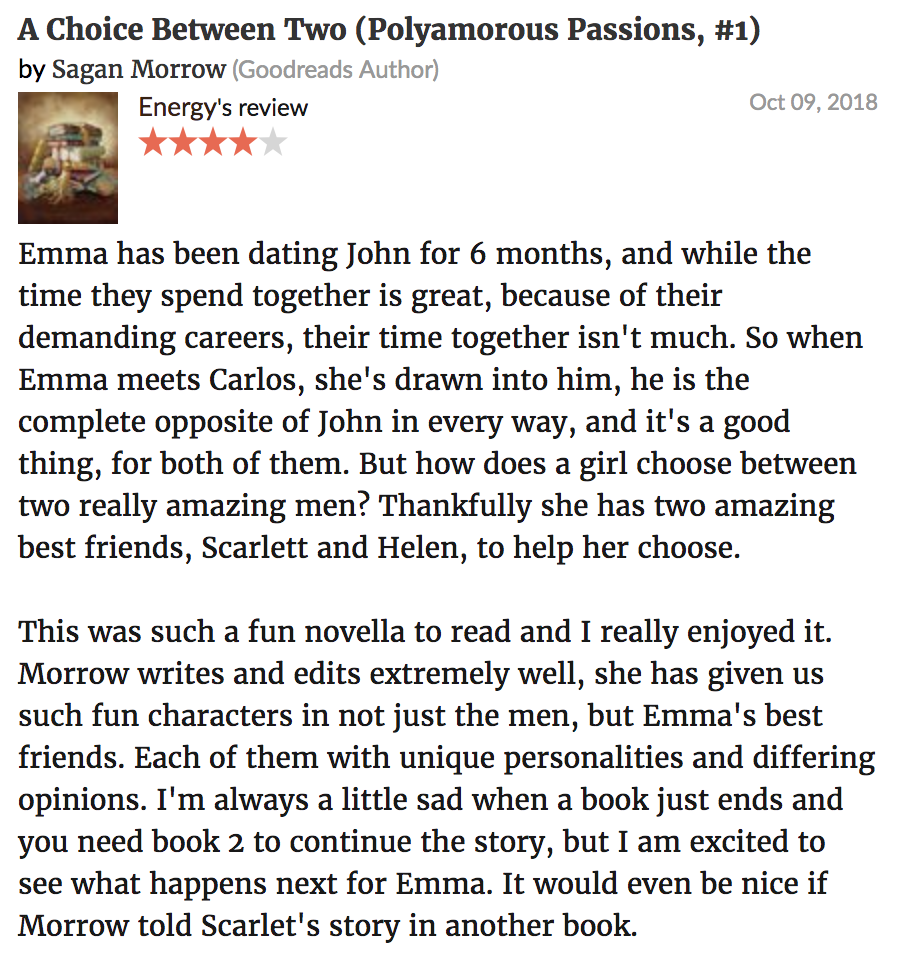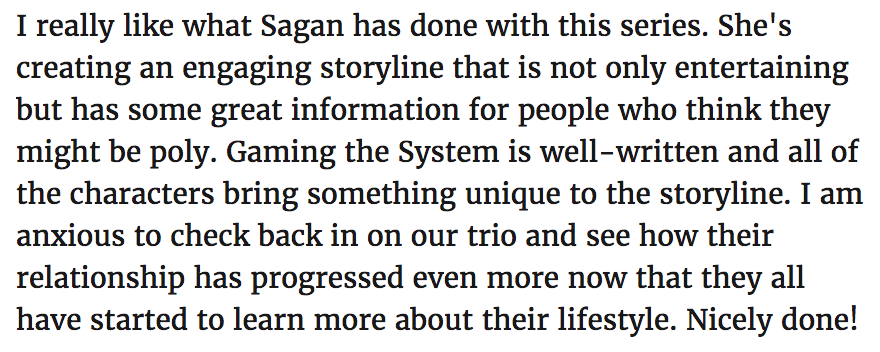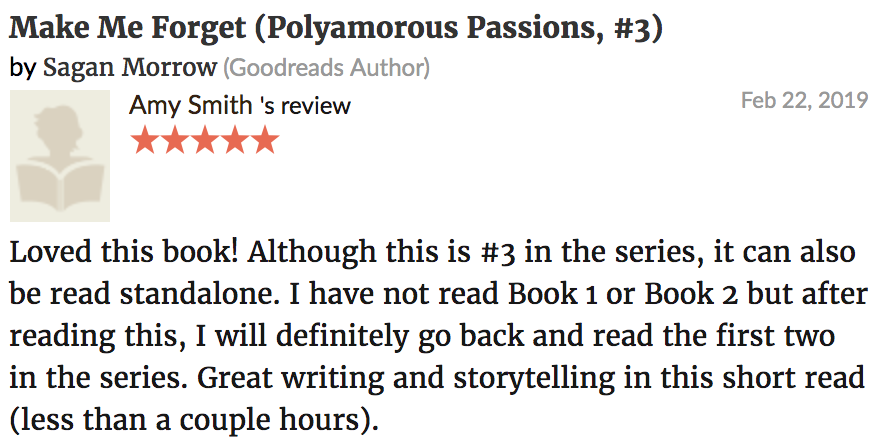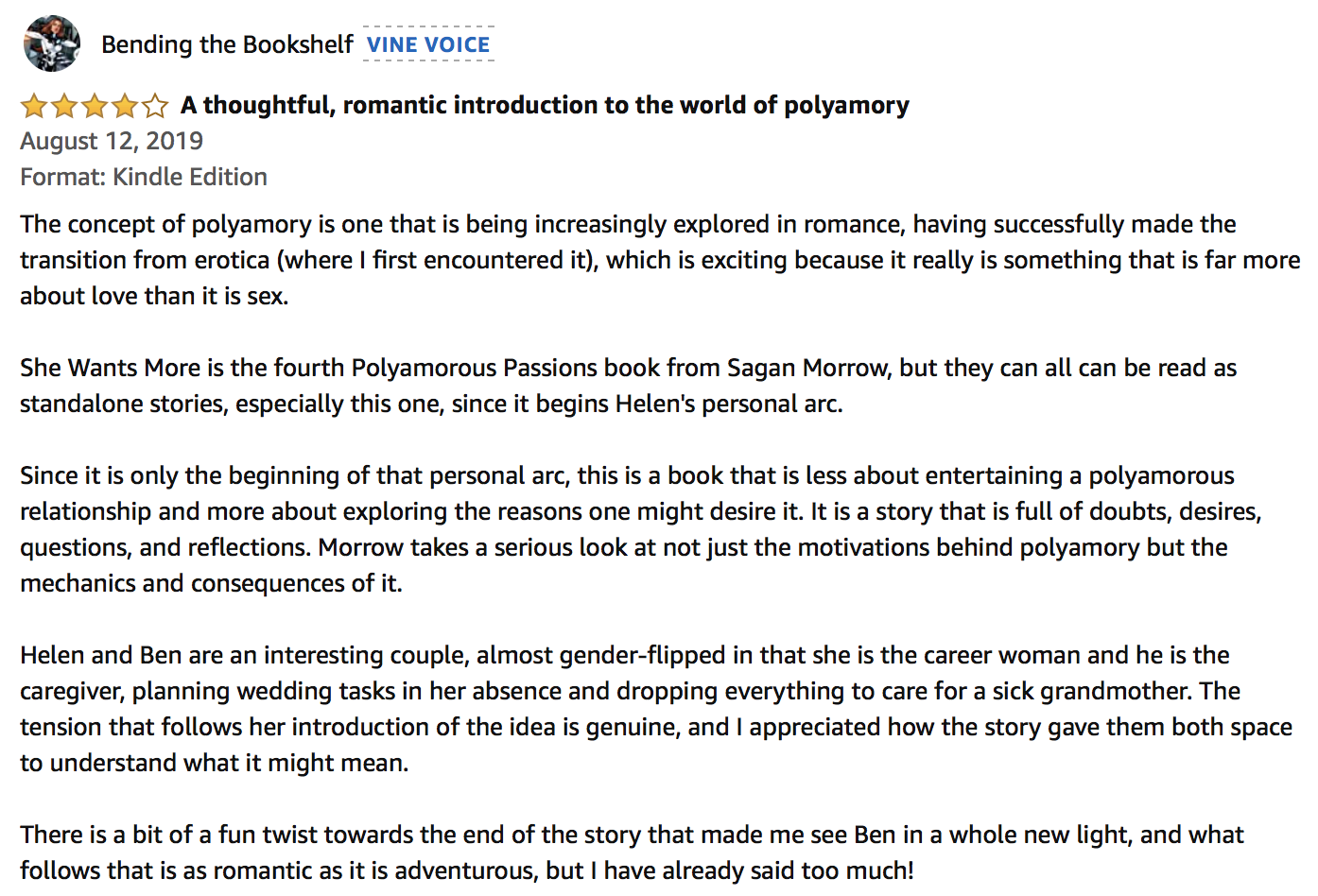 Connect with the author:
Got questions or comments about my books? Let's chat!
Email: hello@saganmorrow.com
Twitter: @Saganlives
Instagram: @Saganlives
GoodReads: Sagan_Morrow