After publishing two business books (January 2016 and July 2018), I began my career as a romance novelist in summer 2018. Book 1 in my romance series, Polyamorous Passions, was published in August 2018. Stay tuned: new books in the series will be published every couple of months!
Read FREE sample chapters from the Polyamorous Passions series >>
Learn more about all of my published works—plus upcoming books currently available for preorders—below: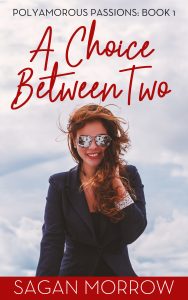 What if you fall for someone, but you're already in a wonderful relationship with someone else?
Emma has been dating John casually for the past six months. But when she meets Carlos, there's instant attraction… and since she and John haven't had the exclusivity conversation yet, then why not date both men simultaneously?
Emma didn't anticipate that both men would want to take their relationship with her to the next level, and now she has to choose between the two men in her life… or does she?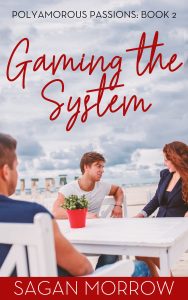 What comes after you get to "have it all"?
Since Emma discovered polyamory several months earlier, she knows she's getting a unique opportunity to eat her cake and have it, too. And yet, it hasn't all been fun and games. Sure, she gets to have the two men she loves in her life… but she also needs to handle their insecurities and juggle two intense relationships simultaneously.
Does she really have what it takes to make polyamory work? Is it time for John and Carlos to finally meet each other? And besides that… will she ever be ready to come out as polyamorous to others in her life?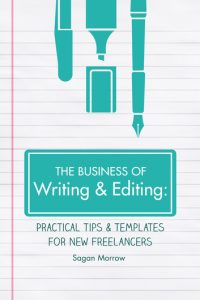 Do you like the idea of working from home and owning your own business... but you're just not sure where to start?
In this comprehensive resource, you'll get practical tips to help you build your new business and a step-by-step guide for finding clients, plus ideas for networking and marketing your business.
To make life even easier as a new freelancer, this book includes helpful templates: editing checklist, business plan, sample invoice, and more!
Make this your go-to freelancing resource.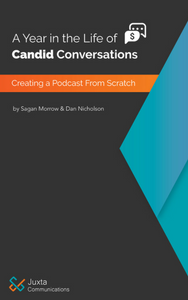 So you want to start your own podcast… but do you actually know what you're getting yourself into?
Part memoir, part how-to book, A Year in the Life of Candid Conversations shares the raw reality of what goes into the making of a podcast and share podcasting tips & tricks.
Peppered throughout the book are fascinating stories of the guests featured on each podcast episode, providing valuable insights for the reader on a wide range of the behind-the-scenes life of different types of business owners—plus tech tutorials for starting your own podcast.

The Romance Novels...
I've always loved reading romance novels, but felt frustrated at the lack of romance novels that a) are feminist, and b) include v-style polyamorous relationships. So I decided to write the types of books I wanted to read! Thus, the Polyamorous Passions series was born.
Polyamorous Passions is a series of nine books, suitable for anyone interested in real-life polyamory and open relationships, feminism, positive female friendships, alternatives to monogamy, and explorations of sexuality.
Get the free chapter from "A Choice Between Two" >>
"This was such a fun novella to read and I really enjoyed it. Morrow writes and edits extremely well. She has given us such fun characters in not just the men, but Emma's best friends."

- Rae of Rae's Reading Lounge
How to read my books when you don't have a Kobo e-reader...
Create a free Kobo account and purchase the book you want (e.g. A Choice Between Two).
Visit the "My Account" section when you're logged in, and click on "My Books."
Click on the three dots underneath the book cover and choose "Download."
Use the app you want to read the book in to open it (you might need to download Adobe Digital Editions—it's free, too!).
Get more details on how to do this on the Kobo website:
When in doubt, contact the Kobo Help Desk for full support on reading my books on your preferred device.
Alternatively, you can choose your favourite online bookstore at this one-stop shop.
What readers are saying...