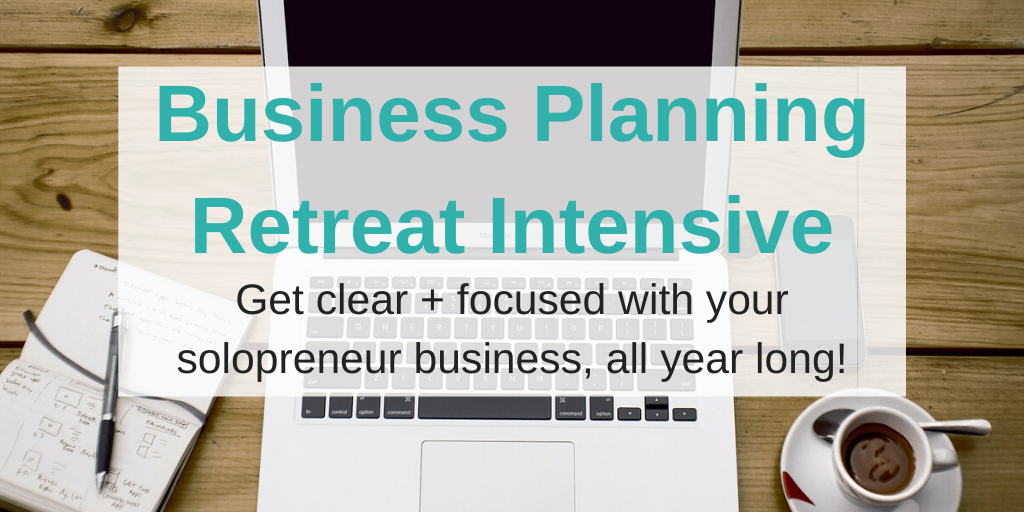 Does this sound familiar? 
"There's so much to do and learn... I'm frustrated with trying to tackle everything at once!"
"I'm motivated to make my business work—but life is so busy that I can't find the time for it."
"My family always needs to come first, so I'm having trouble figuring out where I can make space for my business."
"I rock at planning and creating lists... but I struggle with implementation and coming up with a plan when things go askew."
"I'm too tired to make any real progress with my business."
"Perfectionism keeps leading to procrastination, which doesn't help when I don't have clear focus—not to mention, I have NO IDEA what to prioritize!"
If even ONE of those statements sounds like you, then you are in the right place!
You want your business to earn you enough money that you can spend more quality time with loved ones...
...and you don't want your business to drain you of all your time and energy.
You are SO ready to stop *spinning your wheels* and *putting out fires* and hustling 24/7. You're tired of constantly, busily working... without much to show for it.
It's time to make serious progress—FAST—with your business... and have fun while you're at it!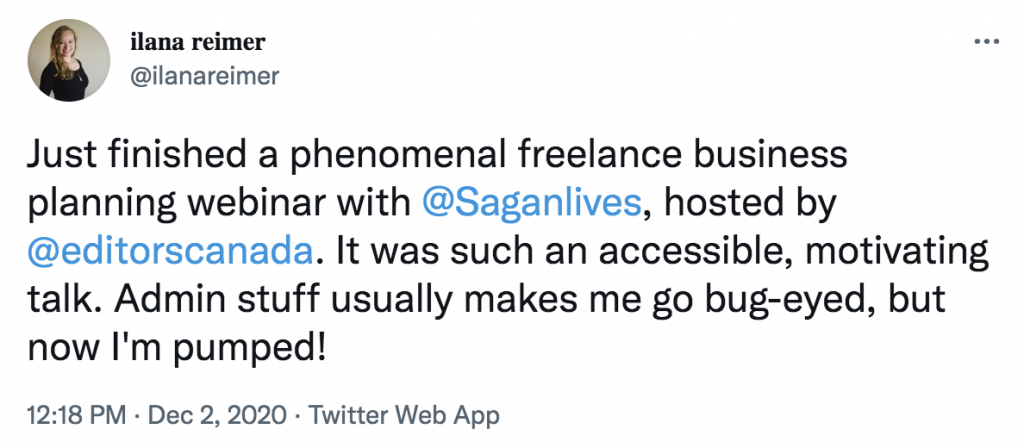 Hosting your own business retreat is an incredibly powerful way to get clear and focused with what you want from your solopreneur business, and to ensure it aligns *perfectly* with your desired lifestyle.
When you host your own solo business retreat, here's what will happen... You will:  
Get clear + focused on what to prioritize
Identify what you can let go of in your business (and HOW to let go of it!)
Be happier + more fulfilled with your choices (plus you'll 10x your motivation, so you take ACTION on your ideas + goals)
Have so many "aha!" moments that otherwise would've taken you YEARS to figure out
Create a plan, a schedule, and an entire business that works for your lifestyle (rather than the other way around)
Skyrocket your business success!
So, how do you make that happen?
The Business Planning Retreat Intensive teaches you EXACTLY how to do all of this and host your own solo business retreat.
Here's what you'll get...
MODULE 0: Welcome
Introduction to the program
Introduction to your instructor
8 tips for how to get the most from the program for an awesome retreat experience
MODULE 1: Preparing for your retreat
Replay of the live Business Planning Retreat Workshop (featuring the 3 key phases of your retreat to maximize success)
Preparing for your business retreat: 6 steps
Preparation checklist so you don't forget anything when you host your own retreat
6 examples for how to prioritize your values
MODULE 2: Business planning retreat
Step-by-step guide for conducting your business retreat
10 quick tips to keep in mind during your retreat
2 sample schedules for how to structure your day during the retreat (plus video explanation of each)
Complete list of 50 guided questions to ask yourself throughout the retreat (plus how to work through them)
Life plan one-pager
MODULE 3: Productivity Powerhouse (sneak peek!)
How to create your business plan
2 business plan templates for plug-and-play
Practical tips for how to craft your elevator pitch (an important element to include in your business plan)
Step-by-step guide to mindmapping (which can be a great tool to use during your retreat)
MODULE 4: Weekly audits (mini retreats)
How to conduct your weekly audits/check-ins (as short "mini retreats" to do an ongoing basis after your initial business planning retreat)
Step-by-step example for what your weekly audit can look like
30+ guided questions for your weekly audits
MODULE 5: Next steps to take
End of year success measurement & assessment
Where to go from here
Contact
Introduction to your instructor... 
Hey there! I'm Sagan, your instructor for this program.
I'm a Productivity Strategist for multi-passionate creatives: I teach busy, time-crunched solopreneurs how to build their own successful home-based businesses—without the overwhelm. I specialize in time and energy management so you can be your most productive self.
After being a solo business owner (with a background as a freelance writer and editor) for over a decade, I've learned a lot about doing more in less time, so we can have the freedom and flexibility to live our lives and manage our businesses the way we want. I don't believe in reinventing the wheel, which is why I'm so passionate about sharing all the things I've learned over the years with you!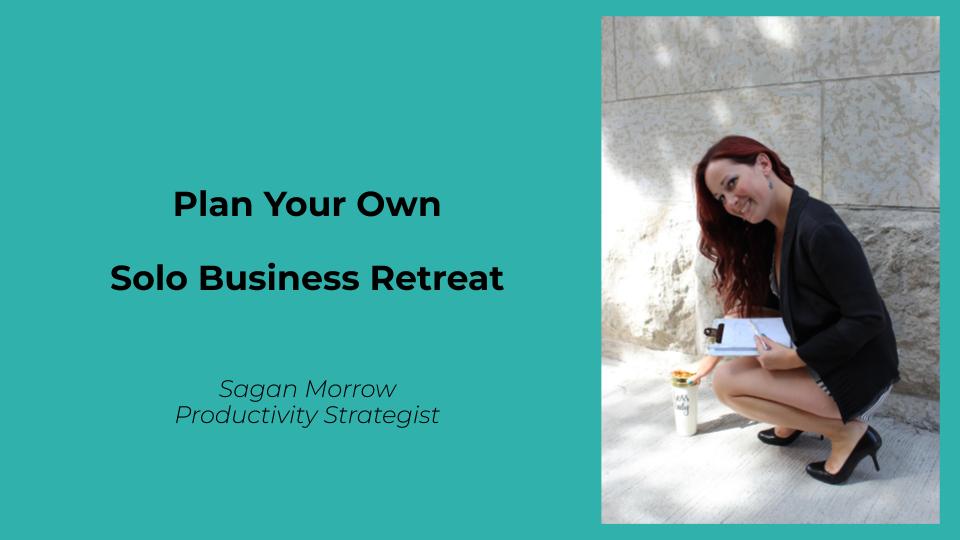 Background to the program...
In November 2019, I conducted my own solo business retreat—which was an absolute game-changer for my business. Because that initial 3-day retreat worked so well, I decided that this is something I want to do a condensed version of each quarter.
After hosting my own 3-day solo business retreat in November 2019, I was astonished at how much I'd been hiding behind excuses for why I wasn't doing certain things (for example, collaborating with others, which I KNEW would give my business a boost).
During that retreat, here's what happened: I...
Identified what was holding me back (trust issues... tech concerns... fears that it would drain my energy... fears that I'd do everything "right" but it might not work out the way I wanted)
Explored ways to mitigate those fears, and make it that much easier, more enjoyable, and more accessible for me to work through it all (reframing my approach... choosing easy tech options... finding ways to use this as an opportunity to enhance my energy... exploring options to "repurpose" collaborations)
Created a strategic action plan—and implemented it.
And yep—when I worked through all of that, I was able to actually take action! I began approaching others for collaboration opportunities (joint webinars, facilitating presentations for their audiences, participating in giveaways, interviews on podcasts, guest posting)... and I found that not only was this well-received, but I also began being approached by others for collaborative opportunities as a result.
In the 5 months after doing that 3-day solo business retreat, I participated in more than 25 collaborations, with another 10 or so taking place in month 6.
This is just ONE example of what I was able to do as a result of hosting my own business retreat.
What you'll learn in this program is how to host your own business retreat, and use a comprehensive business planning process to SKYROCKET your business success!
FREQUENTLY ASKED QUESTIONS
1) When does this program begin?
As soon as you enroll! You get immediate access to all materials in the program. It's self-paced, so you can do it at whatever speed you like.
2) What is the investment?
Just $99 ...and you get LIFETIME access to everything inside the Business Planning Retreat Intensive (so you can keep referring to the content again and again, as you continue to do more business retreats in the coming months and years.
3) What if I have more questions about this program? 
Email hello@saganmorrow.com, or get in touch with me on Twitter or Instagram (@Saganlives). I'm happy to answer any questions you have!
Email hello@saganmorrow.com if you have any questions about this program.