Having a business isn't all fun and games. Sometimes it's overwhelming and confusing!
The (free) Begin Your Biz Challenge is here to help you out with all of that.
Taking place in the comfort of your own email inbox, you'll receive a new email every Thursday, featuring a week's worth of daily 15-minute action steps which will help you keep moving your business forward—even when you feel overwhelmed with what you should spend your time working on.
The Begin Your Biz Challenge includes...
15-minute daily action steps to help you get started + make progress with your business
Monthly themes (so that the daily action steps all tie in together)
Weekly emails providing you with your week's worth of daily action steps
Additional time-management tips and practical small business resources
Please note that the Begin Your Biz Challenge took place in a Facebook group for 3 years, before it was revamped. Now it takes place in your email inbox, to make it easier than ever for you to keep on top of the daily 15-minute action steps!
"When I began taking the Begin Your Biz Challenge in November 2016, I was just starting out with my business and trying to take in as much information as I could. Of course, like many others before me, I learned there were lots of shiny objects out there and way too many things for one person to do. I needed to simplify... And as a result of doing the Begin Your Biz Challenge, I was able to get clear and focused and implement systems into my business.
Sagan makes the daily challenges very doable (one action step to accomplish in just 15 minutes) and provides additional resources if you need more information. Even two years later, I still follow along with each monthly challenge, because there might be a step I missed the first time around and there's always something new to learn. Plus, businesses change and grow and things can always be tweaked and improved!"

- Paula, Begin Your Biz member
---
Save your spot in this (totally free) ongoing challenge to kickstart your solopreneur business!
Your daily action steps will help you out with the following tasks in your business... 
Setting business goals

Creating a business plan
Organizing your home office
Managing your time more effectively
Reducing business overwhelm
Managing burnout
Juggling niches as a multi-passionate creative
Boosting confidence
Automating business systems
Streamlining your processes
Getting focused
Overcoming fear
Marketing and finding clients
Improving client relationships
...and more!
Check out what Begin Your Biz Challenge participants had to say after the very first month of the challenge...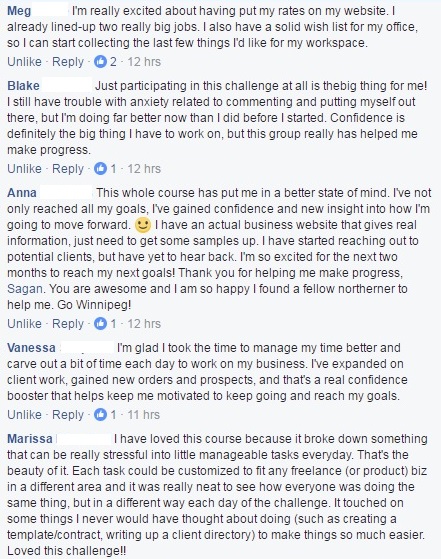 About your host...
Hi! I'm Sagan, a published author and small business strategist with more than a decade of experience as a freelance writer, editor, and social media manager. And when I first started as a freelancer, I found it just as overwhelming as you do.
I get it: I've been there.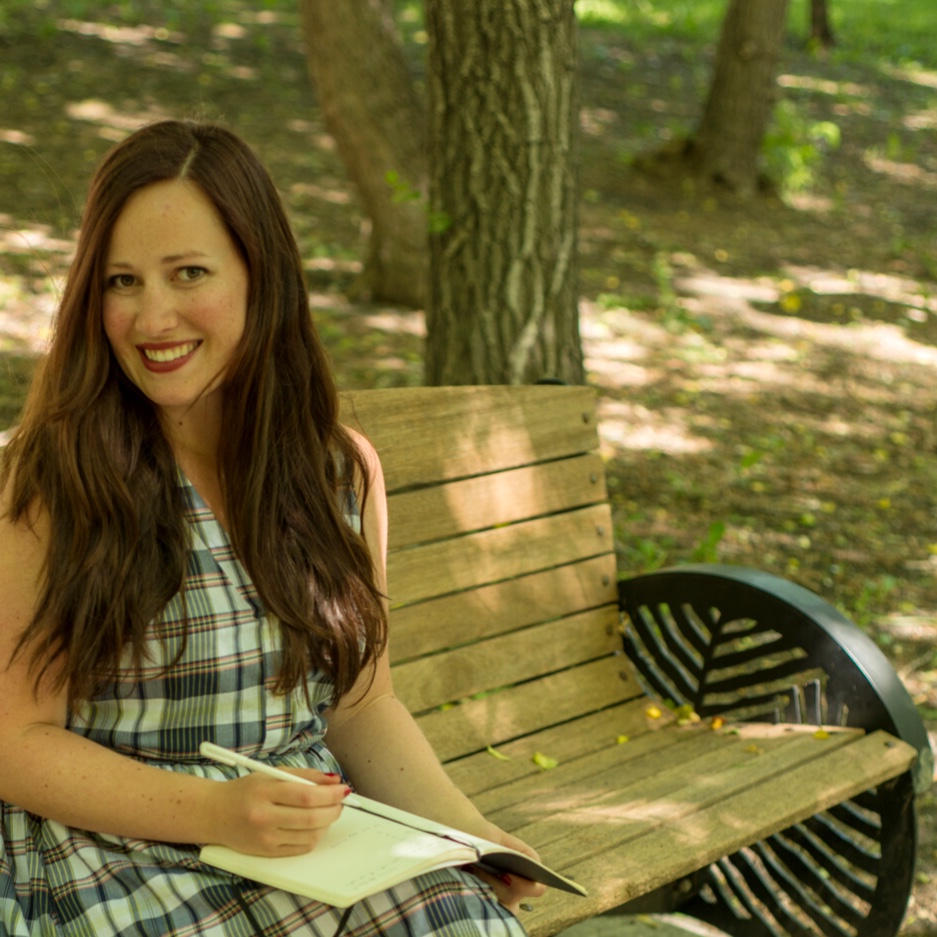 The first time I tried my hand at full-time freelancing, I hustled hard before getting a ton of work. It was fantastic! But when those projects wrapped up (which they all seemed to do at around the same time), I realized I had NO IDEA how to proceed. I didn't have a strategy in place, and I didn't have a clue how to find clients or thrive as a freelancer. I panicked. So I took the first office job I found, grateful for the security. Except... it wasn't enough. I wanted the flexibility and freedom of freelancing. I wanted to call the shots and work on projects I LOVED.
It took a couple years of freelancing on the side before I took the leap to be a full-time freelancer again. And this time, I set up the systems and processes that would lead me to building an incredibly successful and profitable freelancing business.
Throughout the years, I've juggled a LOT of different type of work, and looking back, I'm pretty pleased with how much I've discovered I can accomplish by using my time better.
The (totally free!) Begin Your Biz Challenge enables you to get more done in less time. It doesn't matter how busy your life is—I'm making things super easy so that even if you only have 15 minutes/day to work on your side hustle, you can still make real progress with it every step along the way. Enjoy!
Frequently Asked Questions...
1) How exactly does this work?
When you join the Begin Your Biz Challenge, you'll receive a new email in your inbox every Thursday. Each email will include a week's worth of quick, bite-sized, 15-minute daily action steps focused on moving the needle of your business forward, corresponding to monthly theme.
2) What if I have a specific monthly "theme" I'd like to suggest?
I'd love to hear your ideas. Please e-mail hello@saganmorrow.com with your requests.
3) Wait... this is REALLY free? Are you sure? 
YEP! It's really free! I had such a tough time starting my business on my own that I didn't want you to have to go through the same thing. Consider the Begin Your Biz Challenge my gift to you.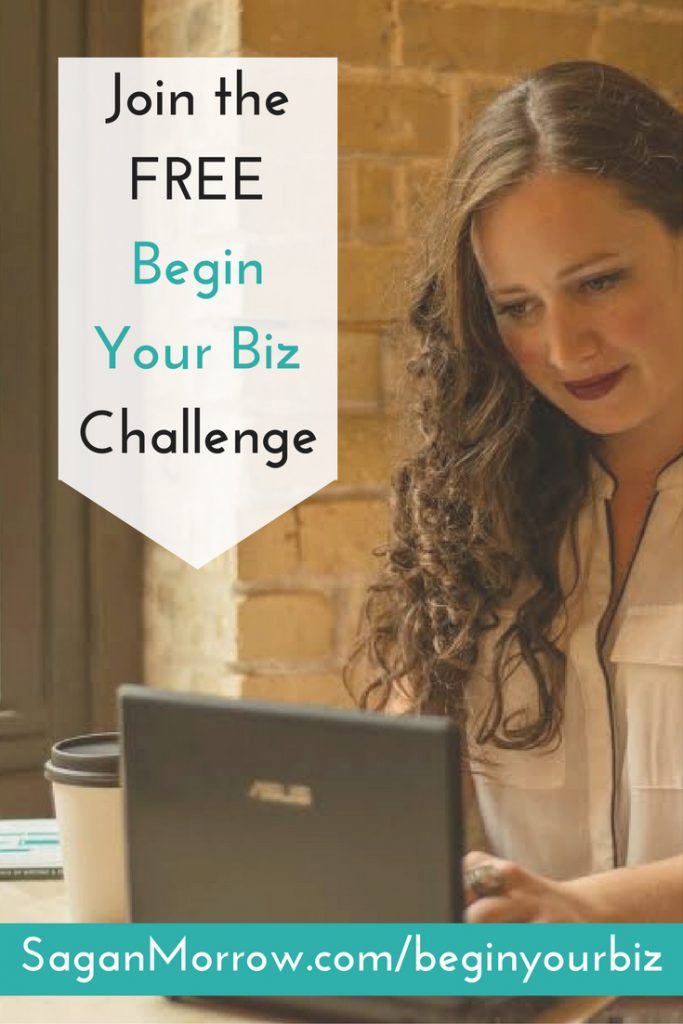 4) Is this going to take me a really long time to go through?
NOPE! Each action step is deliberately designed to be easily-digestible and bite-sized so you can consume them quickly and make progress in your business, no matter how busy your life gets.
5) I sign up for free stuff all the time and then promptly forget about it. Won't the Begin Your Biz Challenge be the same way?
I TOTALLY get that. I'm the exact same way.
That's why in October 2019, after hosting the Begin Your Biz Challenge inside a Facebook group for several years, I decided to move it solely to your email inbox. The daily action steps come straight to you to make it easier than ever to stay on track!
6) How long do I have access to the Begin Your Biz Challenge?
For as long as it continues 🙂 Hurray!
7) What if I want to access previous monthly Challenges?
No problem. You can now get the Begin Your Biz in 15 Minutes/Day book, which features a year's worth of action steps at your fingertips.
---
"I learned an organized, efficient method for batch-creating content this month. The checklist you provided was so helpful and just walked me through the process of creating new content pieces, step by step.

Also, the model of 15-minute segments kept me from getting overwhelmed! The preliminary work we did at the beginning of the month was eye-opening in letting me see where the gaps are between what my intention is and what I have actually provided my reader so far. Thank you, Sagan!!"

- Kelly, Begin Your Biz member