Introducing...
Foundations of Business Productivity:
How to Fix Your Productivity Problems...
...and the Powerful Productivity Assets Your Business Needs ASAP
---
Are you distracted by all the different tasks you need to do as a business owner?
Do you feel like you don't have the time to keep on top of your workload (let alone get ahead on tasks)?
Do you hear yourself constantly saying, "I'll do that next week, when things calm down"—but things never do end up "calming down"?
...Then this workshop is perfect for you!
You started your business to fulfill your ambitions and to enjoy more freedom & flexibility, right?
You want your business to be a success... You want it to be able to support your lifestyle dreams and goals!
So when it doesn't do that… SIGHS. That can feel exhausting.
When you grab the Foundations of Business Productivity workshop, you'll learn about 9 tangible action steps you can take to create powerful productivity assets in your business (plus interesting little exercises you can do by yourself, with an accountability partner, or with your team!) to give you back your freedom & increase your success.
This workshop is perfect for sole proprietors and small business owners alike.
It's time to do something DIFFERENT in your business… to implement real change and create epic productivity assets that support your business (and by extension, your life).
What other small business owners are saying about Foundations of Business Productivity...
"One of the best trainings I've attended!"

"Sagan is a good teacher; very encouraging and very detailed. Even well-seasoned, veteran business professionals need to see this presentation! Sagan did a great presentation and covers a lot of ground."

"Thank you so much, Sagan! I've literally ever known 'hustle culture.' This was wonderful!"

"There are a lot of great takeaways that business owners can actually use... Lots of helpful, practical information! Foundations of Business Productivity is a great presentation; Sagan is walking her talk."

"Sagan's positivity is inspiring in itself!"

"Thank you so much for so many great tips and strategies."

"This was very clear, insightful and helpful."
What you get...
 Traditional productivity vs. anti-hustle productivity methodologies
 Energy management & personality-based productivity

 How to use learning styles in your business (for task management, organization systems, and more!)
 Top 3 productivity mistakes you're making in your business—how they show up every day & what to do to fix them
 9 practical action steps you can take to overcome your productivity woes (includes insider screenshots of my business!)
 Powerful productivity assets you can use daily in your business
 What you need to know about big-picture business planning, plus how to do a productivity audit
 Best practices for home office organization
 What you can do to reduce everyday interruptions, constant decision-making, and unnecessary "busy work"
 How to create your personal productivity action plan
 Effective communication tips with team members & clients
 Fillable workbook with guided questions to create your personal productivity action plan
---
What other small business owners are saying about Foundations of Business Productivity...
"This was terrific, thank you!"

"Foundations of Business Productivity is a very well-organized workshop! Sagan is very engaging, and the slides also help a lot as they're very minimalistic and easy to understand."

"Thank you for all of this very useful information!"

"There's so much great content, this could have been multiple workshops!"

"These were new productivity concepts to me... Thank you!"

"Foundations of Business Productivity lightens the load—I'm very satisfied with this workshop. Now I can refine my practices and be more timely and efficient!"
If a fellow business owner or an organization has recommended this training to you, you will need to register for it yourself in order to watch it.
This training is not to be shared, copied, or otherwise distributed in any way. Thank you!
ABOUT YOUR INSTRUCTOR
Sagan Morrow (she/her) is an "anti-hustle" Productivity Strategist & internationally board-certified Success Coach, with more than 10 years of experience in business (as a freelance writer & editor, blogger, author, and online course creator & instructor)—both as a solopreneur and as a business partner, in multi-passionate capacities.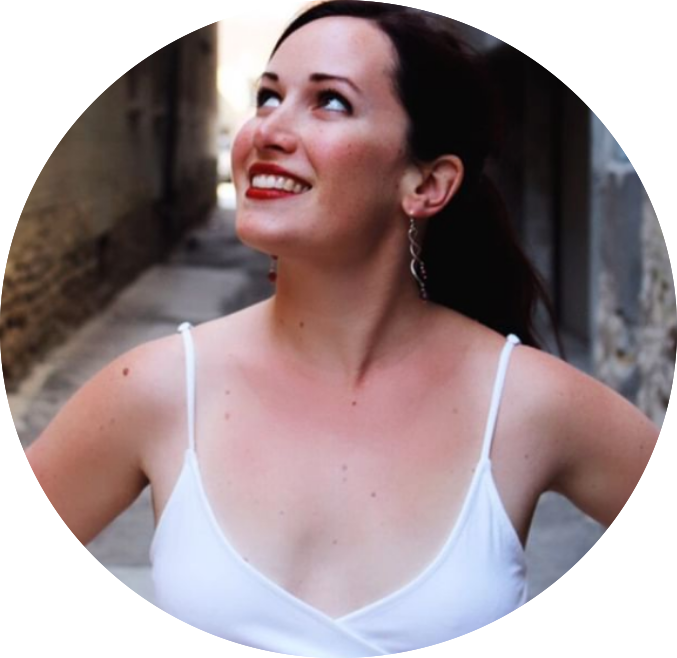 She has been creating products and coaching other entrepreneurs to get powerful results since 2016, and is known for her demonstrable skills as a Productivity Strategist who specializes in empowering small business owners & multi-passionate creatives to save 10+ hours/week—and finally achieve their goals.
When she's not working with clients to help them achieve their goals, Sagan writes romantic comedy novels and hosts the Indie Author Weekly podcast.
Sagan has professional experience in public relations, community leadership, fundraising & development, and coordinating & managing teams. She is an alumnus of the Anti-Racism Leadership School and is actively committed to doing lifelong work for a more equitable, diverse, inclusive world.
Connect with Sagan on Twitter or Instagram, or email hello@saganmorrow.com