Ready to create an amazing product your customers LOVE?
Introducing...
Irresistible Offers
⭐  

How to create the *perfect* product and offer it to your audience in an IRRESISTIBLE way ⭐ 
---
This isn't the same old fluff or bro marketer advice you've heard time and again...
Because, honestly? You do NOT need to be reminded—yet again!—about easily-Googleable tips, like the psychology of pricing ("end your prices in a 9 or a 7!")
And you do NOT need to use manipulative "persuasion" tactics  *shudder* to get customers off the fence.
→ Instead, we'll focus on what works and what doesn't (and WHY, so you don't make the same mistakes again), plus the steps to map out content for your product... and design a strategy for actually SELLING it.
---
You are already an intelligent, self-aware person—you just need some guidance with creating & offering your incredible product so that it's truly irresistible.
Consider this masterclass the #1 roadmap to create your irresistible offer!
---
SNEAK PEEK of the Introduction Video...
---
This masterclass outlines how to choose the *perfect* product for your business, what you need to do to create your product AND your offer, plus common mistakes to avoid—including real-life examples.
If you are a solopreneur (e.g. freelancer, blogger, coach, etc) and have been thinking about creating your own product (e.g. book, e-course, etc) to sell your audience, this class is a must-attend!
---
Curriculum
Part 0: Welcome & foundational materials
Welcome to Irresistible Offers

Introduction to your instructor

Presentation slides

Your fillable workbook

Your irresistibility checklist
Part 1: Guided questions & analysis
Product brainstorming & assessment

Top 2 important considerations before product development
Part 2: Creating your awesome product
Choosing your product type

Mapping your idea to completed product

Inclusivity in your product

Your awesome product analysis

How to overcome perfectionism—and what to do so you KNOW your product is good enough & ready for your customers
Part 3: Crafting your irresistible offer
6 pillars of irresistibility

Real-life examples of email funnels (including conversion rates AND contributing factors to consider)

Case studies about free lead magnets that do—and don't—work, and why

1 simple fix that increased book sales
Part 4: Common mistakes to avoid
8 common mistakes that might trip you up

How to fix—and AVOID—these common mistakes from getting in your way

Your irresistibility assessment
Part 5: Next steps to take action on your Irresistible Offer
The final cornerstone of irresistibility

Your irresistible offer in action

Get personal feedback on your irresistible offer!
ABOUT YOUR COACH
Sagan Morrow (she/her) is an "anti-hustle" Productivity Strategist & Success Coach, with more than 10 years of experience in business (as a freelance writer & editor, blogger, author, and online course creator & instructor)—both as a solopreneur and as a business partner, in multi-passionate capacities.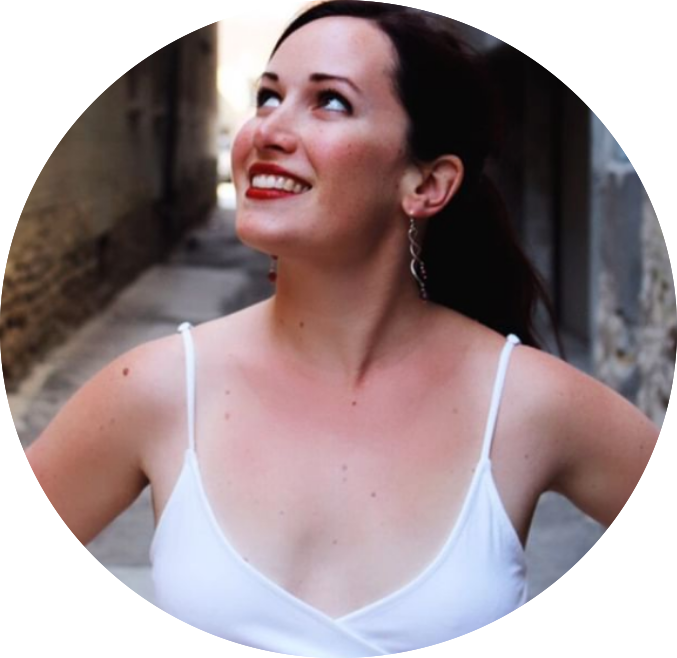 She has been creating products and coaching other entrepreneurs to get powerful results since 2016, and is known for her demonstrable skills as a Productivity Strategist who specializes in empowering solopreneurs & multi-passionate creatives to save 10+ hours/week—and finally achieve their goals.
When she's not working with clients to help them achieve their goals, Sagan writes polyamorous romantic comedy novels and hosts the Indie Author Weekly podcast.
Sagan has professional experience in public relations, community leadership, fundraising & development, and coordinating & managing teams. She is enrolled in the Anti-Racism Leadership School and is actively committed to doing lifelong work for a more equitable, diverse, inclusive world.
Sagan is a certified Magnetic Coach® with 120+ hours of continuing education in the following modalities:
✔ Life & Success Coaching
✔ Neuro-Linguistic Programming Practitioner
✔ T.I.M.E Techniques
✔ Emotional Freedom Techniques Practitioner
✔ Clinical Hypnosis Practitioner
Connect with Sagan on Twitter or Instagram, or email hello@saganmorrow.com