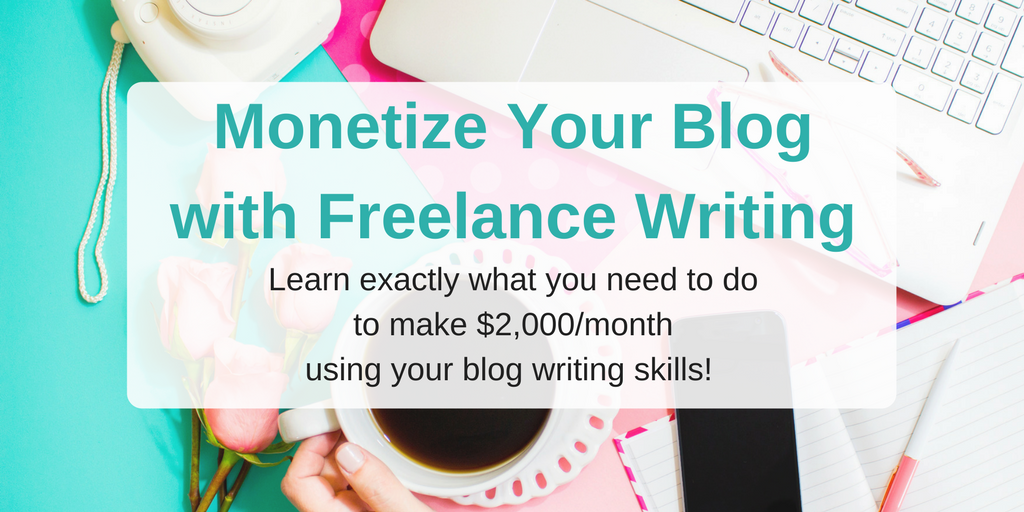 You love blogging -- but you wish you could actually make some money while doing it, too!
After all, blogging is a lot of work. It takes a huge amount of time and energy to be a hobby blogger.
Why not make a little money on the side with your hobby... or perhaps even turn it into your full-time job?
I can see that thought bubble above your head:
"Um, because that sounds like a lot of work. And anyway, I don't blog about how to make money online. And isn't THAT the only way to actually make money online?!"
Not so, my friend!
In fact, I made money blogging for YEARS from my health & wellness blog, before I EVER started blogging about business.
The thing is, it doesn't really matter what topic you write about: what matters is that you use the right strategies to make money as a freelance writer through your blog.
"Sagan is a great instructor! I learned so much from this e-course. My favorite part about this mini course was how to price my freelancing services because it made me realize that I wasn't charging as much as I was worth.

Her teaching style is easy to understand, and I loved the worksheets she created as they helped me price my own services."
- Miki Patel
Hi! I'm Sagan, and I first started blogging about health and wellness waaaaaay back in February 2008.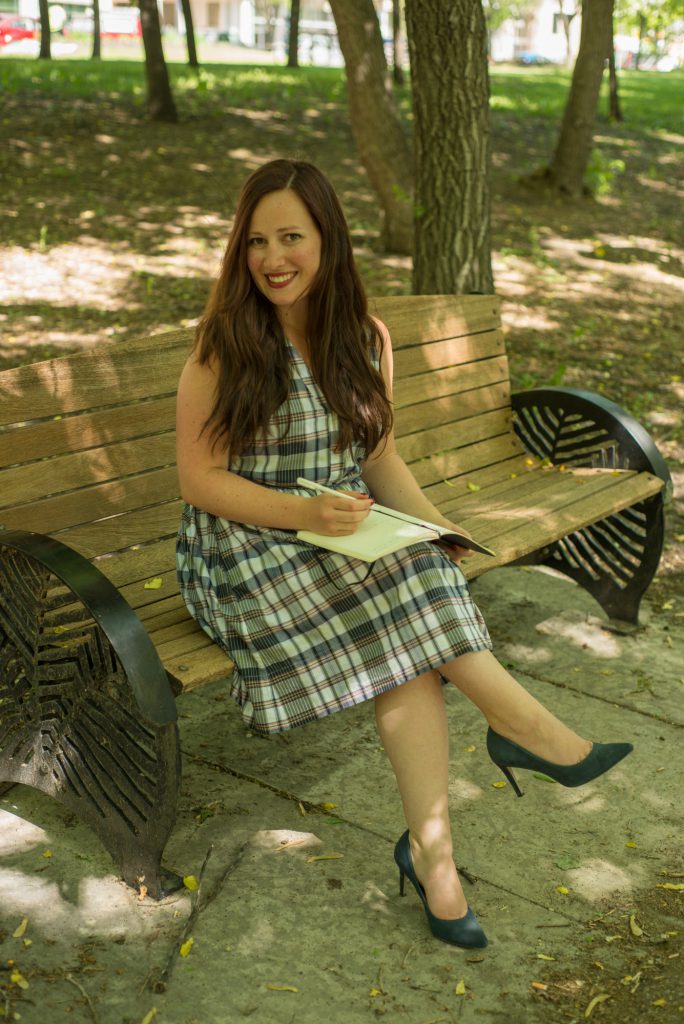 I began blogging for the same reason you did: because I was passionate about my blog topic and because I adored writing. 
I didn't know the first thing about blogging when I first started out, but I quickly discovered the health blogging community and found myself spending all my free time writing blog posts and connecting with other bloggers.
This, by the way, was before Twitter or Instagram were a thing! I didn't do any social media marketing for my blog at first.
It wasn't long before companies started sending me free stuff in the hopes I would blog about it... and in October 2009, POM Wonderful flew me and a dozen other bloggers out to visit their pomegranate orchards as their first-ever Blogger Harvest Tour. I was the only Canadian blogger in attendance.
After a while, I began using my blog as a portfolio of my writing style to get freelance writing contracts, and I got my first freelance writing gig in October 2008 (just 8 months after starting my blog).
Over the years, I started a couple other blogs on the topic of rhetoric (because that's what I was attending university for) and style/beauty (because I thought it would be fun!). In February 2015, I combined my three blogs into a single lifestyle blog. It wasn't until August 2016 that I rebranded and began blogging solely about business.
During those years, I was getting all kinds of freelance writing jobs! And you know what? The majority of them were a direct result of my blog.
The truth is, you can write about just about ANY blog topic and still make money from it. I can't wait to show you how I did it inside this course!
Inside this Monetize Your Blog With Freelance Writing program, you'll learn...
The difference between hobby blogging vs. professional blogging
What it takes to be a professional blogger
Why every blogger can benefit from offering freelance writing services (regardless of your niche!)
An overview of different kinds of blog monetization methods (and why freelancing is the BEST method)
The why and how of leveraging your blog as a platform for your freelance services
What to include on your freelance services webpage
3 examples of how to structure your freelance services webpage
Additional tips for creating a freelance services webpage on your blog
How to look for awesome freelance writing gigs
How to put together a potential client directory
How to price your freelance writing services
What you need to start making $2,000/month as a freelance writer
What to do when you start getting consistent clients
Plus, the bonuses...
Create Your Freelance Services Webpage worksheet
How to Put Together Your Potential Client Directory cheatsheet
Client Directory template
Questions to Ask Yourself When Setting Rates for Customized Packages cheatsheet
Create Your Pricing Strategy worksheet
"This course has been really useful! I stopped at the 4th lesson [out of 10] for over an hour and wrote 2 pages of notes on what I could do to improve my freelance skills. I hadn't realized how inaccessible I had made myself to brands and businesses; I essentially wasted six years by not offering my services to them.

In just one day, as a result of taking Monetize Your Blog With Freelance Writing, I created a "hire me" page on my site, a spreadsheet with contact information for brands, and a generic price-list for a quick look at what I want for my time (customizable to each project). And I have a plan in place for looking for freelance gigs!

As a result of taking this e-course, I realized that until now I was doing EVERYTHING WRONG. A huge thank-you to Sagan and her wonderful course for helping me!"
- Amy Hunt, freelance writer + blogger at Purely Amy
Frequently Asked Questions...
1) When does this course begin?
All course materials are available for your perusal as soon as you enroll.
2) How long do I have access to the materials?
You get LIFETIME access to everything in this e-course. It is completely self-paced so you can go through the material at your leisure.
3) I'm deaf or hard-of-hearing. Is the material accessible for me?
It sure is! This e-course is entirely text-based. If/when I decide to add videos, I'll make sure each one is accompanied by a word-for-word transcript.
4) Is this course right for me?
This course is right for you if you are a hobby blogger looking to make a little income from your blog and if you enjoy writing!
This course is NOT right for you if you need to learn all the basics of starting a blog, or if you aren't interested in doing freelance writing. This program assumes you already have a blog in place, and you are now looking to make money from it through freelance writing services.
5) What if I'm unhappy with this program?
We would never want you to be unhappy! Please email hello@saganmorrow.com if you have any concerns about the program.
6) Will I get any support in this program?
While there is no community group associated with this e-course, you can shoot me, Sagan (your instructor) an email whenever you have any questions or comments. I'm happy to help you out and point you in the right direction as needed.
"Sagan's teaching style is excellent! The format was well done, easy to follow, and uncluttered. The cheat sheets were very helpful for managing my pricing and services. This was time well spent!"
- L. H. Glass
Please note that by enrolling in this program, you'll be added to my email list. You can opt out of it at any time.