What's your solopreneur archetype?
In this quick training, you'll discover how to go from struggling solopreneur... to successful Solopreneur CEO!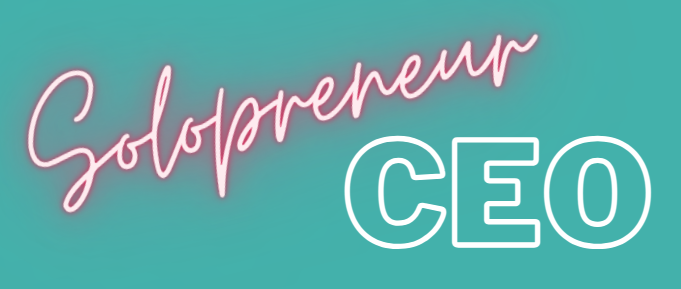 Would you like to step fully into your CEO role?
To scale your business with courage...
To enjoy a beautiful work/life balance & take time off from your business with ease...
To experience abundance & joy at every level of your business...
You are READY for that, aren't you?
I know you are ♥
You started your business so you could enjoy more freedom (and do what you love for a living!)
You are 100% COMMITTED to your business...
...BUT SOMETHING'S HOLDING YOU BACK:
→ You often procrastinate on the stuff you *know* you should do.
→ You're a bit of a perfectionist.
→ You feel overworked, overwhelmed, and frustrated that you haven't "made it" yet.
→ You sometimes get distracted or sidetracked by shiny objects.
→ You're even starting to think that maybe you don't have what it takes to be a successful business owner. 
→ You know your business can do & be MORE for you—you just aren't sure how to make that HAPPEN.
I get that ♥
---
What if those things WERE *NOT* holding you back?
✔  Imagine what would happen if procrastination wasn't a problem for you...
✔  Imagine what your life would be like if "perfectionist" wasn't in your vocabulary...
✔  Imagine what you could achieve if you weren't so overworked, so overwhelmed, so frustrated with your business progress (or lack thereof)...
✔  Imagine what would happen if you didn't feel like an imposter...
✔  Imagine what would happen if you knew EXACTLY how to achieve all of your goals... and could do it with ease.
---
Want to know the truth?
The truth is, it's POSSIBLE for your life to be like that.
YOU are capable of being a successful solopreneur, a productivity powerhouse, a prolific BOSS, and an entrepreneur who gets stuff DONE…
YOU can be a business owner who knows exactly what to work on & when to do it, who takes action that aligns with your big goals & plans, who truly enjoys every aspect of your business...
YOU deserve a joyful, successful business that SUPPORTS your dreamy ideal lifestyle...
YOU are ready to level up & become a true Solopreneur CEO.
---
"Wow! I feel like my questions are so big in my brain, and then we talk about them and solve them in 3 minutes during a coaching call... This is so helpful!"

- CJ, pet photographer
You've known it for a while, haven't you?
Your time has come to experience the transformation...
Struggling solopreneur

→ 

successful Solopreneur CEO!
Solopreneur CEO is designed for YOU:
You are a solopreneur who is 100% committed to your business success… but you aren't currently making the progress you WANT to make.
You're willing to put in the work—you just don't want to burn out along the way.
You know you are ready to step it up... to take things to the next level.
You are committed to your business. As a solopreneur, you are the CEO. You just don't feel like it yet, because your business isn't structured the right way.
It's time to truly embody your fully-capable, highly successful CEO self.
The work we do together *guides and gives* you agency, permission, and creative control. You are a unique individual with a unique business… you need unique strategies to fulfill your unique potential.
---
Look: You are already self-aware.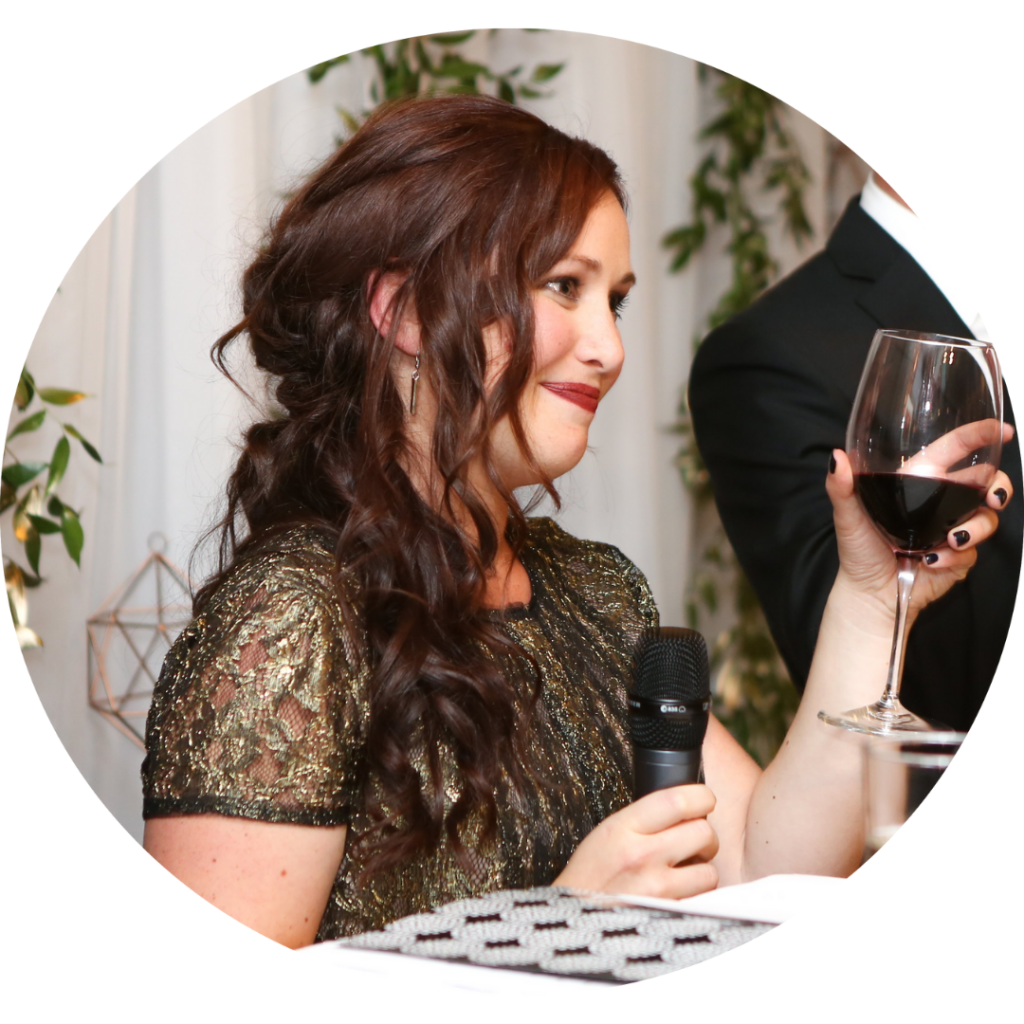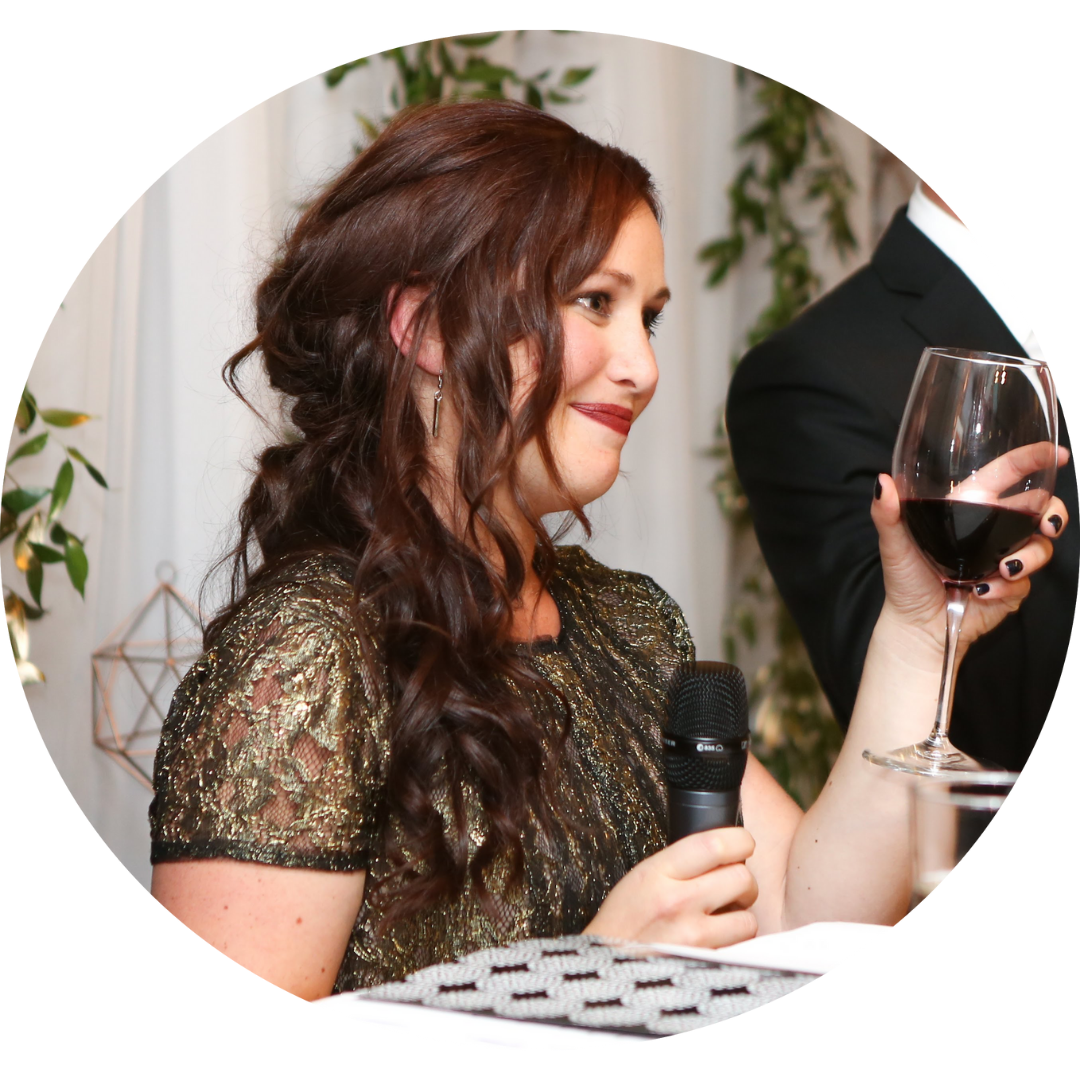 You're smart, you're driven, and you are 100% capable of being a rockstar business owner. 
What we're not going to do, is say that you have a self-awareness issue or an issue with your personality not being right for business. Because that's not true.
You DO have the self-awareness, the smarts, the ambition, the capability, to be a business owner. That's why you're here, right now! 
...What you need is guidance and the RIGHT supports to make your business easier, more enjoyable, and more successful than it is right now.
...You need a roadmap that's designed specifically for struggling solopreneurs to transform into successful, solopreneur CEOs—customized to your unique obstacles, personality, and goals.
That's where I come in.
(Hi, I'm Sagan! Anti-hustle Productivity Strategist and internationally board certified Success Coach, with more than a decade of experience in business—including 6 years of teaching, coaching, and mentoring other solopreneurs to achieve their goals, enjoy beautiful work/life balance, and build successful businesses they love.)
Here's the thing: YOU know you best—I don't know you better than you know you. But I DO have super powers when it comes to drawing those pieces of you out, and connecting the dots to create the perfect ideas, strategy plans, and action steps for your beautifully unique business… and to ensure that this awesome business of yours supports your current or ideal lifestyle, and your personal life values and goals.
---
"Thank you so much, Sagan, for your time, your material, and your guidance! I really appreciate your insights and keeping me focused. I am saving all of your recommendations! This all makes so much sense, but I never thought of it on my own... 

Thanks to your productivity coaching, I've finally started making progress on what I've been dreaming about for 15 years." 

- Jessica, artist
---
It's time to get clarity on your goals, scale your business sustainably, and finally follow through on your plans.
Deep down, you know you're supposed to be a solopreneur success story.
---
You know the time has come:
→ You are READY to find what works best for you, and to get motivated to implement it...
→ You want to better support your clients and grow into your role as a business owner...
→ You want to achieve better work/life balance, and be able to give your attention to your family without worrying about the pile of work on your desk...
→ You want clarity, guidance, accountability, and support to enable you to do all of this with ease and joy...
→ You know there must be a better way to manage your business, without the hustle.
You know what? You're absolutely RIGHT: 

There IS a better way!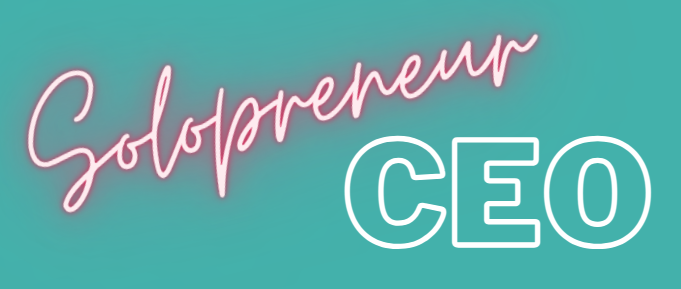 Solopreneur CEO is how we make that happen—together.
For 6 months, we'll work together one-on-one to powerfully transform your business... We will:
✔ Do a business planning retreat to get crystal clear on your goals & priorities,
✔ Restructure how you approach your business,
✔ Create an epic documentation manual,
✔ Design marketing strategies you adore (that actually get you clients & bring in revenue),
✔ Boost your confidence & energy (using a simple blueprint),
✔ Do performance reviews within your brand-new business structure,
✔ Conduct powerful audits, 
✔ Ensure you're taking the RIGHT type of action for your unique business,
✔ ...and So. Much. More!
---
"Before working with Sagan, I was struggling to find direction with my business, to know where/how to find clients, and to understand how to manage my business. I needed someone to guide me as I was starting my business… and Sagan's productivity coaching 100% lived up to (and exceeded) my expectations. 

Sagan adapted her teaching method to what worked best for me. Her one-on-one coaching helped me better handle overwhelm, and she helped me map out a business plan, understand and implement different marketing strategies, learn how to set daily and weekly plans, and figure out how to run my business.

...It was incredible!

My family asked if I got my money's worth out of getting one-on-on coaching with Sagan—and I said, 'YES!' Just getting responses to all my email questions would have been worth it!

I am extremely grateful for all the time Sagan devoted to me and how she took the time to answer all of my questions in-depth. She's superb at answering questions, and she gives wonderful feedback. Sagan's encouragement and ideas helped me disregard my doubts!"

- Richelle, freelance editor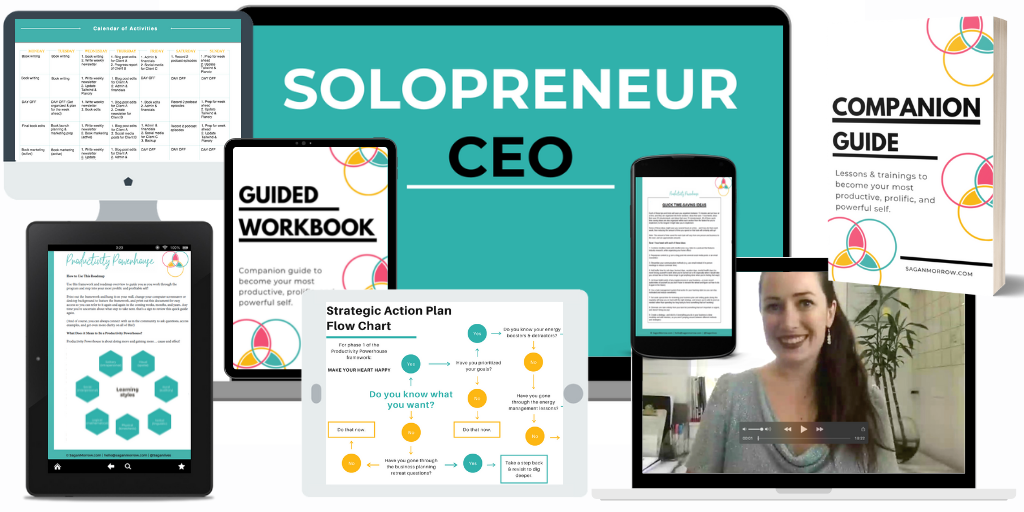 Your Transformation as a Solopreneur CEO...
 Month 1: CLARITY
You will have complete, utter clarity on your goals and offerings—and the best ways to turn those big business dreams of yours into reality... We'll indulge your curiosity to get crystal clear on EXACTLY what you want from your life & business.
FEATURING: Identity & Intention Setting ~ Productivity Magic Audit ~ Business Planning Retreat
 Month 2: ENERGY
You will end the cycle of overwhelm, set everything up to prevent burnout from happening again, and save 10+ hours/week (EVERY week)—with plenty of energy leftover at the end of the day or week to enjoy that extra time however you please.
FEATURING: Energy Advancement Techniques ~ Burnout Prevention Planning ~ Goal Achievement Strategies
 Month 3: CREATIVITY
You will have the perfect business structure all set up—and your irresistible offer all ready to go for clients to reap the benefits... You'll create inspired content that sells easily to your customers & clients.
FEATURING: Irresistible Offers ~ Creative Consciousness ~ Ideal Business Development
 Month 4: CONFIDENCE
You will overcome fear and embody confidence, so that you STOP holding yourself back... You'll gain the confidence you need to keep making awesome moves with your business & accomplish your goals.
FEATURING: Confidence Booster Blueprint ~ Dynamite Rule Breaking ~ Maverick Leadership Embodiment
 Month 5: PLEASURE
You will experience true, unbridled joy and excitement about the work you do—including the systems, processes, and structure that your business exists in (pleasure not just in the tasks themselves, but in how you APPROACH those tasks). 
FEATURING: Sophisticated Simplicity Methods ~ Ease Analysis ~ Business Structure Blueprint
Month 6: COURAGE
You'll finally feel like a real CEO, your business will be able to run itself without you needing to be at the helm 24/7, you'll achieve the dreamy goals we set together at the beginning of the program, and you'll have the courage to continue to pursue your dreams... Your business will have the capacity to grow with ease, while supporting both your clients AND yourself.
FEATURING: Sustainable Scalability ~ Transformational & Professional Excellence ~ Daring Business Growth
---
"Sagan enabled me to set concrete income and time goals to begin my freelance career, rather than spend more weeks researching, reading and feeling inspired but unable to take action.

She walks us through schedules and helps us make daily plans so that we feel prepared, organized and ready to go—no panic needed! Thanks to Sagan's coaching, I'm ready to do as well as to dream!"

- Lauren, freelancer
---
This process unlocks your confidence, courage, and creativity for maximum 
motivation...
Transforming you into an energetic, successful, gets-stuff-DONE, 
Solopreneur CEO.
---
I know that you want to become a Solopreneur CEO.
Let's face it: Business can be hard, overwhelming, frustrating, and confusing. But it doesn't need to be!
That's why I designed Solopreneur CEO to SOLVE your problems…
...So you will instead enjoy a successful, simplified business that works for your unique lifestyle.
---
Solopreneur CEO is the ONLY program that works with solopreneurs at all levels of business and uses a powerful hybrid of coaching, consulting, and mentoring, to...
a) empower you to work through mindset & societal hurdles—so that you can take action on the RIGHT projects & tasks for your business (in a way that feels AMAZING for your personality), and
b) provides you with practical, specific action steps—so you're never left wondering what you should work on, when you should do it, how it will impact your business, or the best practices to take.
You get implementation time AND coaching time, so that you can transition smoothly, seamlessly, joyfully, into the next stage of your business.
We integrate the skills you personally need, and ensure you enjoy a delightful balance in your business.
Whether you are struggling to achieve your goals, having difficulty following through on your plans, desperately need some extra accountability along the way, or want to up-level your business to start thinking like a CEO…
...Solopreneur CEO is here to help!
---
You don't need employees...
And you don't need a boss, either.
You need Solopreneur CEO.
The Logistics:
When you join Solopreneur CEO, you get access to $21,300 worth of value...
(yours for a fraction of the price)
6 months of one-on-one coaching, consulting, and mentorship from Sagan — This is high-level, deep work, fully customized so you get the best experience
Welcome Package in the mail with some fun, useful surprise goodies to help your business, right away!
2 coaching calls/month (12 in total), where we'll transform your relationship with your business & plan out your best action steps together — Includes review & discussion about your business progress, brainstorming & recommendations for overcoming hurdles, deep coaching for business & life success, productivity & business strategy, actionable steps to take, reflection check-ins, and more
 2 implementation calls/month* (12 in total), where we'll do the "homework" component together — Includes conducting performance reviews & productivity audits, creating your business structure, putting together your decision-making matrix, designing your marketing strategy & business plan, and more
Recordings of each coaching call, plus comprehensive bullet-point recap in a follow-up email to cover all of the main points we discussed & key takeaways, and action steps for you to do before the next session (no worries about missing anything or forgetting something we discuss!)
Concrete action steps & implementation time between coaching calls, so you never have to wonder about what to do next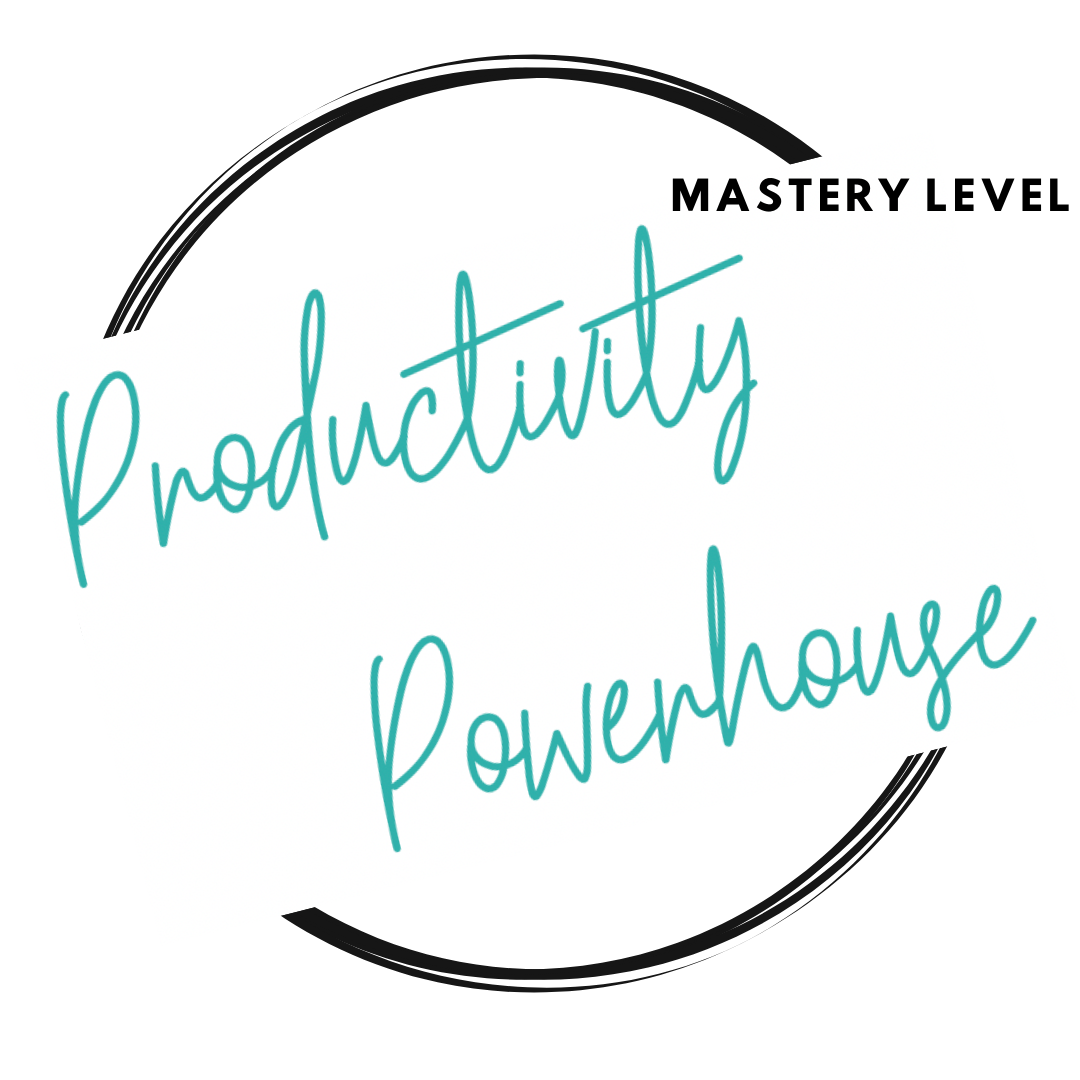 6 months of unlimited email/voice/text messaging access in between sessions, in case you have questions at any time throughout the program, or if you need a confidence boost & motivational support along the way
✔ Personalized feedback on you work, plus customized coaching exercises, audio recordings, and EFT tapping sessions
Complimentary backstage pass to Productivity Powerhouse e-course & certificate program (retails for $2,000—full reimbursement available for existing Productivity Powerhouse clients, because I don't believe in double-charging you!)
Productivity Mastery certificate of completion & digital badge (demonstrates your proven skills at efficiency & time management)
 Meditations & EFT tapping sessions to accompany each of the 9 core lessons inside Productivity Powerhouse (perfect for assisting with somatic techniques)
Business Planning Retreat Intensive e-course featuring guided questions, sample schedule, templates, and more for hosting your own solo business planning retreat (makes it that much easier to design a business plan you love)
*Premium version only: Implementation calls are included only in the Done-With-You version of the program—it's a good choice if you want extra support with the action side of things. 
---
"Working with Sagan was amazing! In only one session, she helped me uncover what was really holding me back from procrastinating on certain things in my business and helped me shift my perspective and gain the confidence I needed to move forward.

Sagan does an amazing job of holding space and asking powerful questions to help guide you to a more empowered place. I highly recommend working with Sagan!"

- Kim, brand strategist & business coach
---
What's the investment?
Solopreneur CEO is valued at more than $21,300...
...but it's all yours for only $10,659 (that's 50% savings on the full value)
...or, SAVE an ADDITIONAL $4,000 when you get the Basic plan.
Pay in full to access bonus resources!
---
"I literally had no idea where to start with planning my business—my ideas were just spinning in my head. Now, only 2 days after getting Sagan's help, I'm getting organized and I've already implemented several of her recommendations!

I love the information I've received. Sagan's programs far exceeded my expectations."

- Aubrey, blogger
---
I don't want just anyone joining this program.
You will be challenged to take your business up a notch in this program and step into your next-level self with Solopreneuer CEO... so I don't want just anyone to join! 
I'm looking for a specific type of client to have in the program... Solopreneur CEO is perfect for YOU:
a) 100% committed to the idea of business ownership & being your own boss, and
b) ready to take your business to the next level.
You are the type of person who prefers a no-fluff approach, and you want a long-term, lasting, and replicable solution...
You are prepared to be honest with yourself (and me!), and you work best with positive motivation and encouragement, combined with practical advice...
You are ready to be guided and supported in the right direction, to receive and utilize the best systems, processes, tools, and strategies for your unique situation, to take ownership over your business, and to embrace full agency in your transformation...
Is that you? If so, I'd love to work with you!
---
You are still here, reading this right now, which tells me something...
It means you like what you're hearing. That all of this resonates with you. That you want your business to be more than it currently is.
I really like that about you!
Not everyone has that kind of determination that you have. You're pretty badass. And I'd like to help you—I'd like to support you—I'd like to work with you.
Would you like that?
⭐ 

PREMIUM VERSION 

⭐
This is the Done-With-You version of the program!
Includes 12 additional implementation calls
**Best for Learners & Planners**
$21,300 value...
Yours for a fraction of the price.
⭐ 

BASIC VERSION 

⭐
Save $2,000 compared to the Premium version!
No implementation calls included
**Best for Action Takers**
$17,700 value...
Yours for a fraction of the price.
---
IMPORTANT:
Limited spots are available.
(6 spots total for the latter half of 2022; only 3 spots left!)
There are only spots available for a few clients each year—grab yours now before they get scooped up by someone else!
---
Email screenshots from happy clients already inside Solopreneur CEO...

***

***

***

***
---
"What about..."
Frequently Asked Questions:
Q1: "How much time will this take me?
I'm not sure if I should try to take more on... I'm not sure I can handle it!"
A1: Part of the reason why Solopreneur CEO is a 6-month program is so that it doesn't feel daunting.
In fact, you can make great progress with this program in just 1 - 2 hours each week!
→ And because the entire purpose of this program is to set your business up for success, you'll be able to save a lot of time, simply by being part of it. You'll restructure your business and implement awesome new techniques that will free up 10+ hours, every single week.
Yes, really: If you think you don't have enough time to do Solopreneur CEO, or the timing isn't right… THAT is your sign that you DO need Solopreneur CEO, right now.
We'll get you back your time.
Q2: "What if I'm feeling burned out with stress and pressure in my life & business?
...I don't know if I can make another commitment."
A2: Hey there, Action Taker! I see you, getting excited and doing #AllTheThings 🙂 (Watch the above video to determine whether you're a Learner, Planner, or Action Taker)
Solopreneur CEO builds your capacity and bandwidth, relieving the stress and pressure. YES, this is a commitment… but it's designed in such a way to support you. We'll build your energy, capacity, and bandwidth, so you can enjoy true flexibility & freedom. 
You don't need to feel stressed, burned out, or over-committed anymore.
...In fact, because you feel that way, that is just an even stronger indicator that Solopreneur CEO is the BEST decision you can make right now.
Q3: "What if I'm a Learner or a Planner? I keep getting stuck in the rabbit hole of research…
I'm struggling to actually implement all the things I learn!"
A3: You are not alone! This is a very common shared experience that many clients have when they first come to me—They often love learning new skills, and they have a wealth of knowledge and insights… But taking ACTION on them is a whole other beast.
Does that sound familiar for you, too?
Don't worry! The methodologies in Solopreneur CEO are specifically designed to help & support you as a Learner or Planner: We get you over that hurdle of being stuck in constant Learner/Planner mode (Watch the above video to determine whether you're a Learner, Planner, or Action Taker)
We'll restructure your business model, approach your business through a fresh new lens, and transform your relationship with your business—so that taking action isn't such a struggle anymore.
This works for clients in all industries (including the most die-hard Learners & Planners!)
Q4: "This sounds cool! But I have so many other things to learn...
I don't think I'm ready for it yet."
A4: I don't want imposter syndrome to prevent you from becoming a Solopreneur CEO!
If you think you *aren't ready yet,* then I want you to know that Solopreneur CEO doesn't discriminate on where you're at in your business journey.
My clients have had great success through one-on-one coaching with me at all different stages of business—some clients haven't even started their business when we start to work together, others are in the first year of their business, and still others come to me after they've already had a business for 7+ years.
The truth is, you, too, are already... all ready... to jump into Solopreneur CEO.
Whether you need help starting your business, you're struggling to grow it, or you're happy with your current success and want to take it to an even more successful level...
→ Right now, you are in exactly the right place to join Solopreneur CEO.
Q5: "What if I'm not struggling in my business?
...My business is going well, but it's not quite where I want it to be."
A5: Solopreneur CEO is a great option for you! In that case, we'll focus on diving deep into your existing business model, restructure your approach and fine-tune things at a more detailed level, and pinpoint what's holding you back from achieving your next-level success.
If you want to grow your business and take it up a notch, Solopreneur CEO will help.
Q6: "My industry/niche is very specific...
Will this work for me?"
A6: One of the most empowering aspects of the work we do—and the customized framework that we use in Solopreneur CEO—is that it is flexible and can be easily adapted to a wide range of different businesses, industries, and niches.
We'll fully customize the work we do together so that it best suits your needs. If you have any concerns about your particular situation, just reach out via email and we can discuss it further!
---

"I'm now at the point where I am comfortable making my plans each day and week and have a good idea of where to go from here. I'm more confident in myself and my own abilities, and I'm excited for the road ahead. Sagan's encouragement and guidance has led me to a clearer path for my business's future.

I 100% recommend Sagan's coaching to anyone who feels lost with their business, needs to regroup, or wants guidance and direction. She teaches you the skills to enhance your understanding and relationship with your business... Sagan truly cares about your success and wants to see you thrive!"

- Richelle, freelance editor

---
About Your Coach
Hi! I'm Sagan Morrow (she/her), your anti-hustle Productivity Strategist & Success Coach. I have 10+ years of experience in business—as a communications specialist, freelance writer/editor, blogger, and consultant, before I began teaching online courses and coaching other entrepreneurs—so I have a lot of experience in understanding what does & doesn't work for building a business... especially for solopreneurs. I've been teaching and coaching other entrepreneurs to get powerful results since 2016.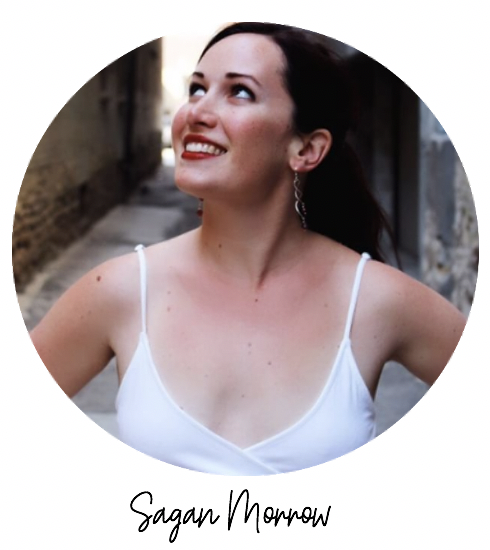 Beyond that, I also have a background of professional experience in public relations, community leadership, fundraising & development, and coordinating & managing teams. I'm an alumnus of the Anti-Racism Leadership School and I'm actively committed to doing lifelong work for a more equitable, diverse, inclusive world. 
As an internationally board certified Magnetic Coach®, I have 120+ hours of continuing education in the following modalities:
 Life & Success Coaching

 Neuro-Linguistic Programming Practitioner

 T.I.M.E Techniques

 Emotional Freedom Techniques Practitioner

 Clinical Hypnosis Practitioner
(And because I have that experience of being a solopreneur for 10+ years AND coaching dozens of other soloprenurs in building their own businesses... plus working in a business partnership, 9 to 5 jobs, contractor for other companies, and in the non-profit sector... you KNOW you are getting the real deal with informed, well-rounded expertise!)
→ I'm on a mission to make solopreneurship easy & enjoyable, for every solopreneur who comes across my path. 

This is why I created Solopreneur CEO.
---
"I really love our Solopreneur CEO sessions because I get such a different perspective from Sagan, versus the other mentors I have... Sagan is great at coaching on business management and how you're going about doing things and your business structure and processes. I love it. It's very useful!"

- CJ, pet photographer
---
Choosing to be a successful Solopreneur CEO is a radical move. Most people won't do it—most people decide they aren't cut out to be the sole boss of their business. But you know you ARE capable of this. You DO want to be a successful Solopreneur CEO.
...You are a maverick!
That's pretty badass.
And I want to give you the support you need to scale your business sustainably. Whether you're at the starting point with your business, or you've had it for years & you're ready to level up... Now's the time to embrace your desire.
You don't need employees... And you don't need a boss, either. You need Solopreneur CEO: a high-touch, one-on-one, 6-month program that uses a powerful hybrid of coaching, consulting, and mentorship to fast-track your business success for courageous clarity and sustainable scalability!
I am committed to your success, and after years of experience in coaching and teaching dozens of other solopreneurs, I know that you, too, are 100% capable of getting the productivity results outlined above…
...It's yours for the taking. Are you ready?
---
"We're only about halfway through the program at this point, but my biggest takeaway so far is how much more positive I feel about my business. I started the program feeling like I was directionlessly floating along and trapped at the same time. I feel a lot more focused and free already, like the possibilities are endless and I can accomplish them.

I was really surprised at how much mindset work we're doing in our sessions! I knew there would be some, but I imagined coaching to be a lot more strategy-based. There's definitely strategy, too, but the mindset work has really taken a front seat way more than I thought it would. Which makes sense, since being a solopreneur means mindset has a direct effect on business.

Sagan is really good at working to understand your mindset so that she can give advice that's truly tailored to you and your experience. I've never once felt negative pressure or dismissal from her—her suggestions might make me a little uncomfortable at times, but it's always in a good, just slightly beyond the comfort zone sort of way, not like she's throwing me into the deep end without a life vest. Sagan also provides encouragement, reassurance, and commiseration, and she's full of practical tips, too.

I am getting everything I expected out of Solopreneur CEO, plus more!"

- Toni, freelance editor
⭐ 

PREMIUM VERSION 

⭐
This is the Done-With-You version of the program!
Includes 12 additional implementation calls
**Best for Learners & Planners**
$21,300 value...
Yours for a fraction of the price.
⭐ 

BASIC VERSION 

⭐
Save $2,000 compared to the Premium version!
No implementation calls included
**Best for Action Takers**
$17,700 value...
Yours for a fraction of the price.
---
IMPORTANT:
Limited spots are available... 
There are only spots available for a few clients each year—grab yours now before they get scooped up by someone else!
---
Email hello@saganmorrow.com with any questions or concerns.