Full disclosure: I'm writing this right now because the alternative is that I will go out to the movies, mostly for the purpose of eating a giant bag of buttery movie theatre popcorn than to actually see the movie itself.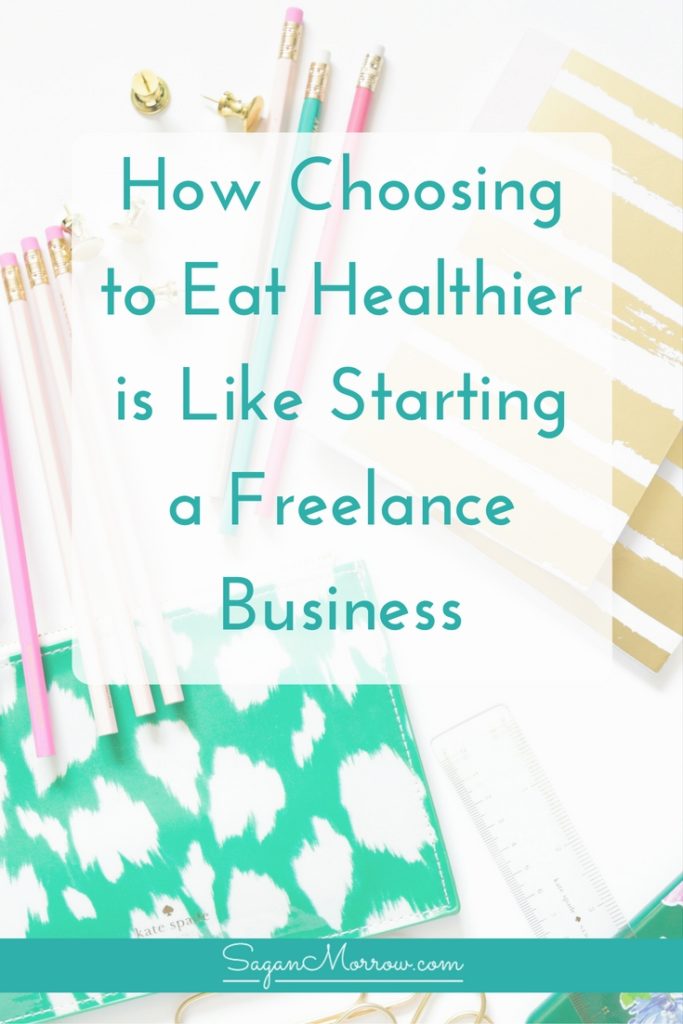 But this whole concept of eating healthier/getting fit being similar to starting your own freelance business is something I've been thinking a lot about over the last little while, since I decided to take action and change my dietary habits and begin exercising regularly last month.
Click here to join the FREE Begin Your Biz Challenge!