Want to see where I'm spending my time in 2020? 
Shoutout to these awesome people & organizations I'm collaborating with this year (guest posts, featured expert, speaking engagements & more): 
December 2020...
November 2020...
October 2020...
September 2020...
August 2020...
July 2020...
June 2020...
MAY 2020...
APRIL 2020...
MARCH 2020...
FEBRUARY 2020...
JANUARY 2020...
Thank you for the features!
Want to collaborate?
As a Productivity Strategist, I specialize in time & energy management for multi-passionate creatives. Does that sound like something you're interested in collaborating on? Awesome. Let's explore some opportunities to do so.
(When I'm not teaching about productivity, I write romance novels—and I'm happy to collaborate with you on the author side of things, too.)
There are many ways we can work together! Here are a few of the ways I'd love to connect with you: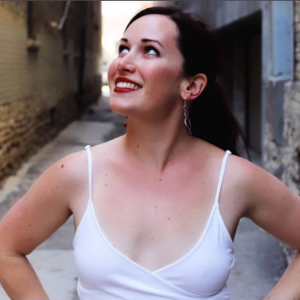 Featured guest on your podcast
Featured guest speaker at your summit or conference
Featured expert in your blog posts
Brand sponsorships for my blog posts & social media posts
Hosting or co-hosting a webinar
Is there another way you'd like to work together?
No problem—email me at hello@saganmorrow.com and let's chat about it.
Learn more about collaboration opportunities by clicking HERE.