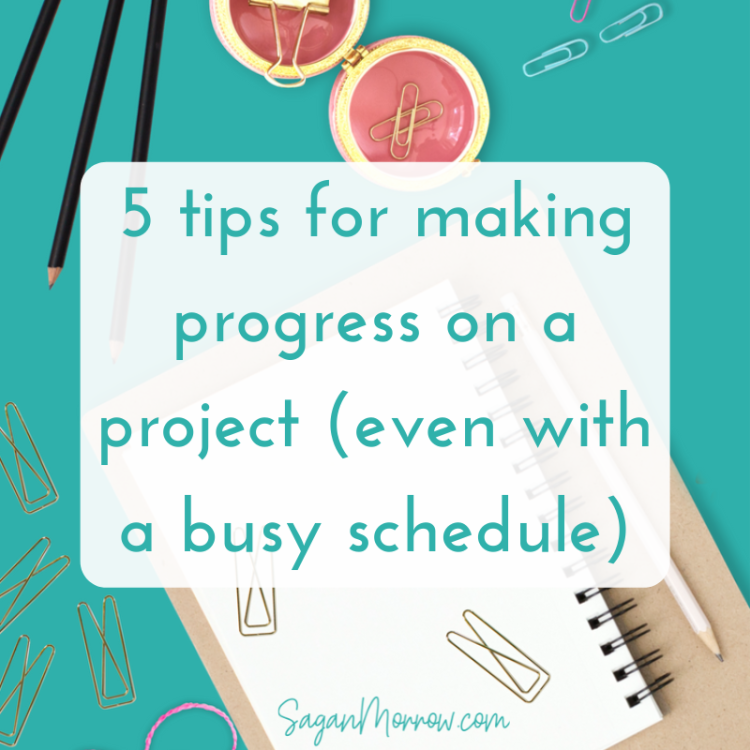 It can sometimes seem like it's IMPOSSIBLE to make progress on your pet projects—or, heck, even your business—when you have a busy schedule.
In this article, I want to give you a real-life example for how I mapped out a plan for making great progress on my own project (writing a book)... and how you can apply this methodology to your own project or business. This originally appeared as an episode on the Indie Author Weekly podcast, but it was too good not to share here, too!
I get it! I'm a very multi-passionate person, so my business includes a) my work as an anti-hustle Productivity Strategist & Success Coach, b) my polyamorous romantic comedy novels, and c) freelance writing. The freelance writing component, at this point, is really just for one retainer client that I've worked with for years. I don't actively promote my freelance writing services, and generally when prospects ask me about my freelancing services, I redirect them elsewhere. That's not what I want my business to focus on anymore, so I'm not really taking on any new freelance writing work. If a super cool, very aligned project came up, then I might! But I'm not looking to grow that area of my business.
So when I hosted my annual business planning retreat a couple months ago, much of it was focused on working out three things: 
How to make more room for writing books, 

How I want to streamline my

anti-hustle productivity coaching services and productivity e-courses

(and best serve those clients, even better),

How I can incorporate ongoing professional development and continuing education for myself in an easy way.
I'm all about simplifying things and making things as easy and enjoyable as possible, in life and business. I love taking "imperfect" action, in very intentional and strategic ways. 
…And business retreats can help organize all of that! If you're curious to learn more about how a retreat can serve you and your plans & projects, definitely grab my free workshop at SaganMorrow.com/retreat.
In 2021, I focused a ton on the growth aspect of my business, and I've done a lot of continuing education, professional and personal development, and upleveling of my productivity coaching services and productivity e-courses. 
So while I was doing my business planning retreat back in October, I knew I wanted to continue doing that… but in a more streamlined, efficient, and, dare I say, productive, way—to ensure that writing my romantic comedy novels actually happens on an ongoing and much more consistent basis. 
Personally, my learning style and productivity style mean that I need lots of "down time." I like extended breaks and time away from the computer so I can reflect and recharge. As such, I blocked off my calendar so that I'm back to an official four-day workweek, with Fridays being my CEO days for review, planning, and continuing education. Weekends are for reading books and maybe writing, if I'm in the mood for it. Mornings, I decided, will be reserved for creative work—especially, and specifically, for working on my romcoms—and afternoons will be for other types of business and administrative tasks, for my Growth Department and Operations Department.
This whole exercise felt so good. It makes a huge difference to break down big projects—like writing and publishing a book—into smaller pieces, so that we can tangibly see how we'll achieve that goal.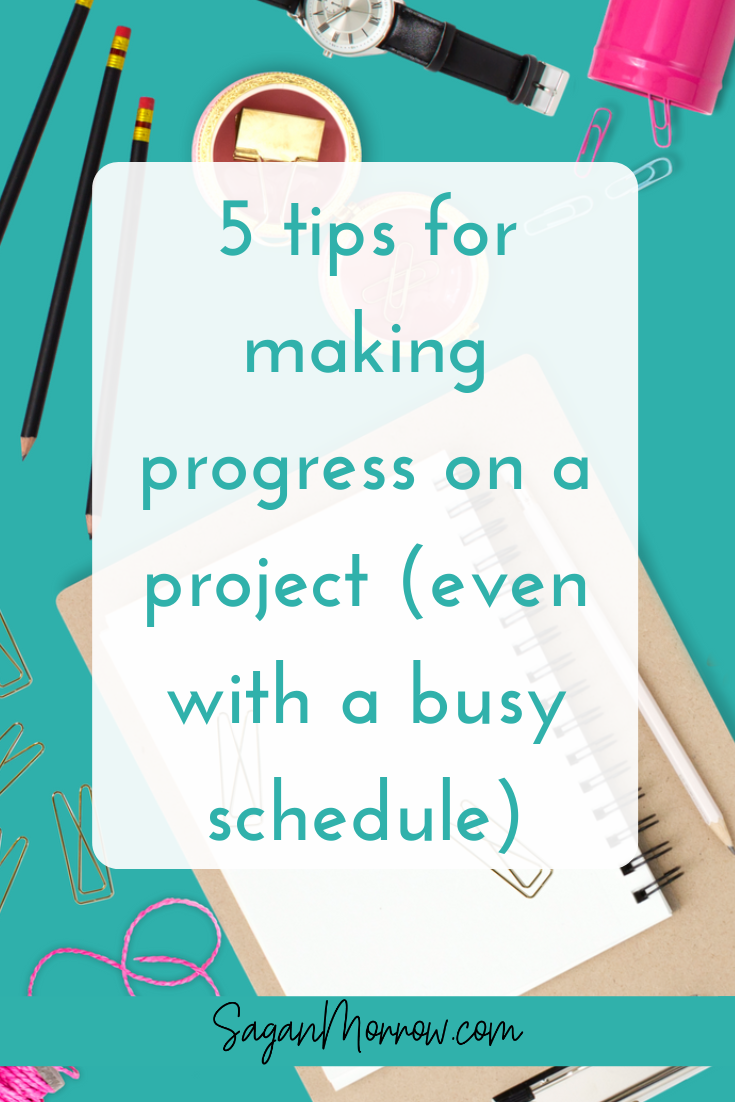 In the process of planning out my schedule, I've leaned very heavily on my learning style and energy management, too. The time of day that we have more creative energy is important to take into consideration for the time of day that we engage in creative projects, and that will be totally different from one person to the next. Don't just copy and paste my schedule! Customize it to your unique personality and lifestyle. 
To recap, if you're also trying to incorporate a pet project—such as writing a book—into your own schedule, then here are my recommendations, as an anti-hustle Productivity Strategist & Success Coach...
5 tips for making progress on a project (even with a busy schedule)
Host your own

solo planning retreat

to figure out what you want, why you want it, when you want it, and how you'll achieve it.

Identify your learning style, productivity style, and energy management to connect that back to your creative projects.

Break down big projects—for example, writing a book—into more manageable, daily tasks—for example, like I have in my schedule, "rework chapter 3," etc.

Map everything out on your calendar, or poster paper, or however you prefer to plan ahead and schedule tasks.

Actually USE the strategies and plans you've created. They're no good if they gather dust in a drawer. Refer to them, take action on them, and adjust them as needed.
Want support with this? You got it!
→

Book a coaching call & we'll get you started with anti-hustle productivity and successful goal planning & achievement: