Living as a successful freelancer is no walk in the park. There are a lot of benefits to the freelance lifestyle if you are passionate about your writing, but there are some drawbacks as well. Key among these includes the meager paycheck and the lack of available work. As a freelance writer himself who has dabbled between journalism, ghostwriting, and author of both fiction and non-fiction, Andrew Crofts delves into the secrets of what you can do to establish yourself as a part-time or full-time freelancer.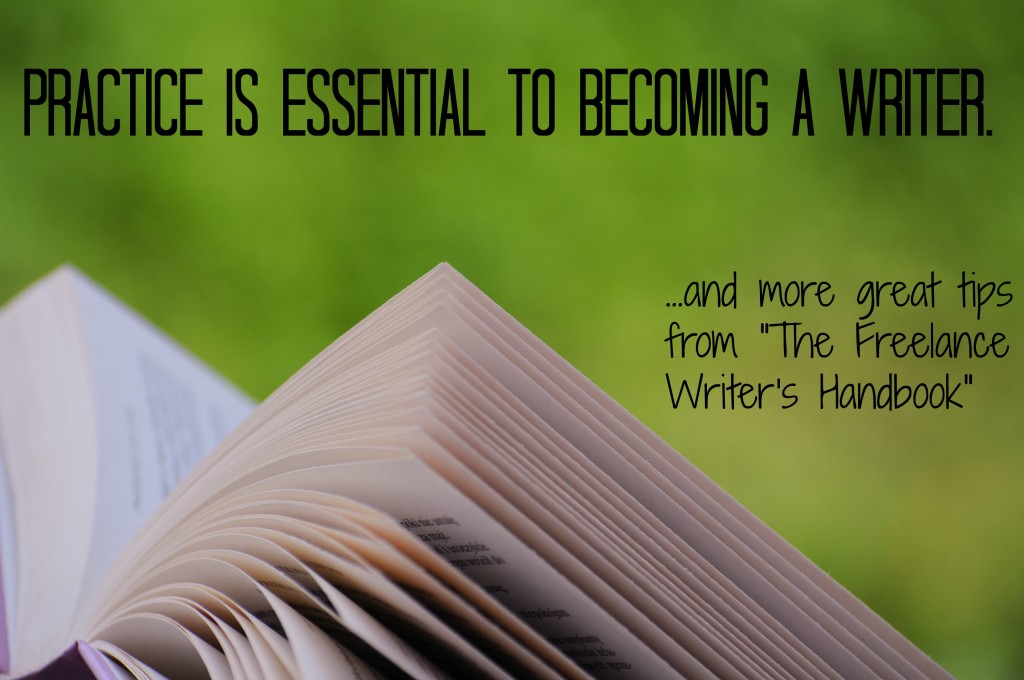 Crofts is realistically encouraging, using examples of the work he has done to achieve his current position. He does not gloss over the trials and tribulations that a freelancer faces, and points out that those people who have less responsibilities and commitments are better suited to choosing the route of a freelance writer: less responsibilities equates to less risk in this profession. Crofts asks questions at the very beginning to ensure that the reader knows what they're getting themselves into; he appears to want you to read his book only if you're sure that this is the job you want. Furthermore, he asks the reader what they want from the writing experience, and offers scenarios of what a person could potentially write about (yes, the possibilities are indeed endless). I very much liked his frequency of questions, inviting the reader to seriously consider their options and think about inventive ways to reach their goals.
Comfort & Marketing are Crucial to Freelance Success
Some of the best advice that Crofts gives is to "be comfortable" and "be your own marketing guru." These are two really important elements of being a freelance writer. If you are uncomfortable, it will show in your writing. Find a space that you can write in without interruptions and invest in equipment that inspires you. Until a few weeks ago, I was typing on an Eee PC 900. A cute laptop and highly portable, yes, but the 9-inch screen and tiny keys were not very practical for a writer. The small laptop is still useful for traveling, but I now have a proper 15-inch laptop for all of my desk work. This means there is less strain on the eyes and less of a possibility of hands cramping. When we talk about comfort, this also includes the chair you sit in and the orderliness of the room you work in. Tidying up or opening a window can completely change the environment.
I like Crofts' advice about being your own marketing guru because there are so many ways that we can personally promote ourselves. Getting yourself out there and involved in the community can make a big difference. The phenomenon of Twitter is the perfect example of this.
There are many mediums that you can try freelancing for and Crofts outlines each one of them separately in his book: newspapers, magazines, non-fiction, business writing, travel writing, speech writing, fiction, children's books, ghostwriting, film/television/radio, and online writing. With each of them covered, you can peruse his book to figure out which type of writing suits you the best. This handbook concludes with suggestions on how to deal with copyright and payment issues and how to get involved with the publishing process.
Overall, I enjoyed The Freelance Writer's Handbook immensely. It has some great tips for anyone just starting to make their break into the freelancing world. Even if you aren't being paid to write yet, if you write for the pleasure of it you will absolutely improve your style and voice. Experiment with different kinds of writing; begin your own blog, approach local newspapers or small magazines and offer to write for them, or enter writing competitions. Practice is essential to becoming a better writer. There's no better time to begin than right now.
Are you a freelance writer or have you been involved with freelance work in the past? Share your advice and thoughts!