So you've got a project to manage… now what? These BEST project management tips will help you get organized and get an awesome project going!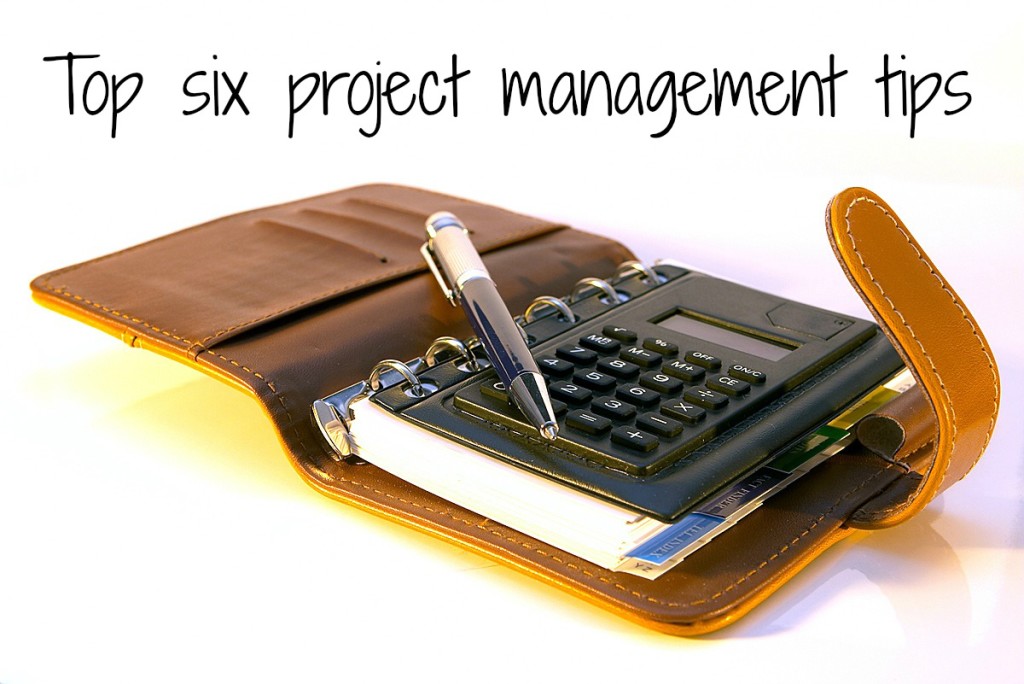 My 6 best project management tips:
1) Identify all tasks that need to be done.
One of the biggest issues that can come up when managing a project is that it's easy to overlook small tasks. When I was in charge of an event where we had judges tasting food, for example, somehow we overlooked the fact that these judges would need to have forks and knives. Oops! It was such a simple, obvious thing that we didn't even think about it.
Identify all the tasks that will need to be done; categorize them together as needed on a spreadsheet or in whatever way works best for you. The big tasks are the most important ones to think about right now, but don't neglect the little tasks! Sometimes the little things can make a huge difference.
2) Figure out your timelines and how you'll measure goals.
When are your hard-and-fast deadlines? What will your internal deadlines be in case you come up against some obstacles? How are you going to ensure the project is successful (what ways will you measure goals and success)? Finalize these details and get a solid, measurable plan in place.
3) Get your team together.
Who will be in charge of which tasks? Can one person work on a few items? Can multiple people work on one item? Figure out who will be best for the task at hand, and who has the time, experience, and interest to best complete the tasks.
Be sure to provide everyone with specific details for what their role is, when the deadline is, who they should report to, and how much flexibility they can have in their work. Everyone needs to be on the same page to be able to put forward a really awesome finished project.
4) Keep communication lines strong.
You can save yourself so much time and effort by regularly communicating with your team and letting them know that they can contact you if they have questions or ideas. It's amazing how often someone will bring a new perspective to the table that might seem obvious, but which no one else thought about before.
You also can't possibly know about every resource that your team members have access to, so if you make a point of connecting with the team frequently and encouraging them to ask each other for support or ideas, you'll have a stronger team—and a more successful project.
5) Keep the project goal in mind.
While the little details can make a big difference, sometimes we can get bogged down by them! Don't let this happen to you.
Instead, always remember why you are working on this project and what this project will ultimately lead to. You'll have a better chance at success with project management if you always have the end result in the back of your mind.
Get started as a home business owner: grab your free biz checklist now!
6) Don't be afraid to change your project strategy.
Sometimes things come up and get in the way of the project, or items within the project will change. That's okay!
Be open to being flexible with the direction the project takes. You might need to add new members to your team, focus on tighter deadlines, or reduce tasks. Flexibility is a valuable asset to any project manager (as long as you are still able to achieve success with your project, of course!).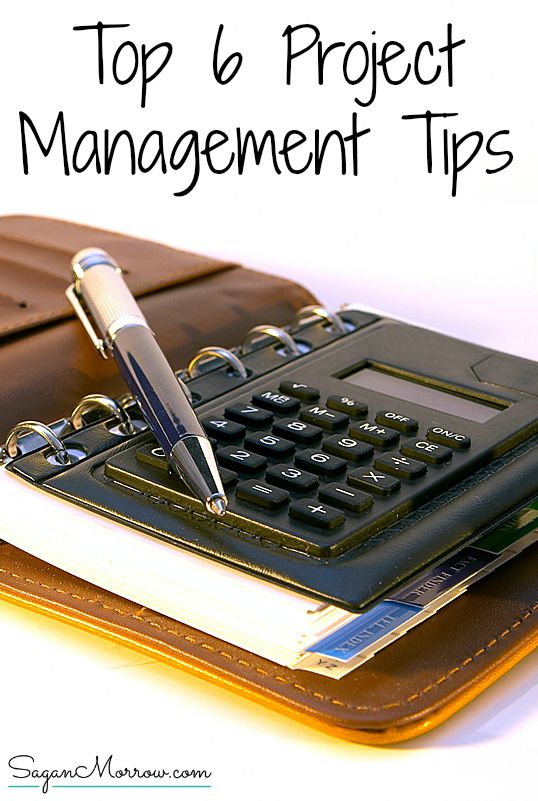 What are your best project management tips? Are there any here you would add to or change? Share in the comments section below!