I recently received an email from someone who is new to editing and wants to start freelancing. They were hoping I could provide some advice – and you know me; I love sharing what I've learned (and learning new things from others, too!).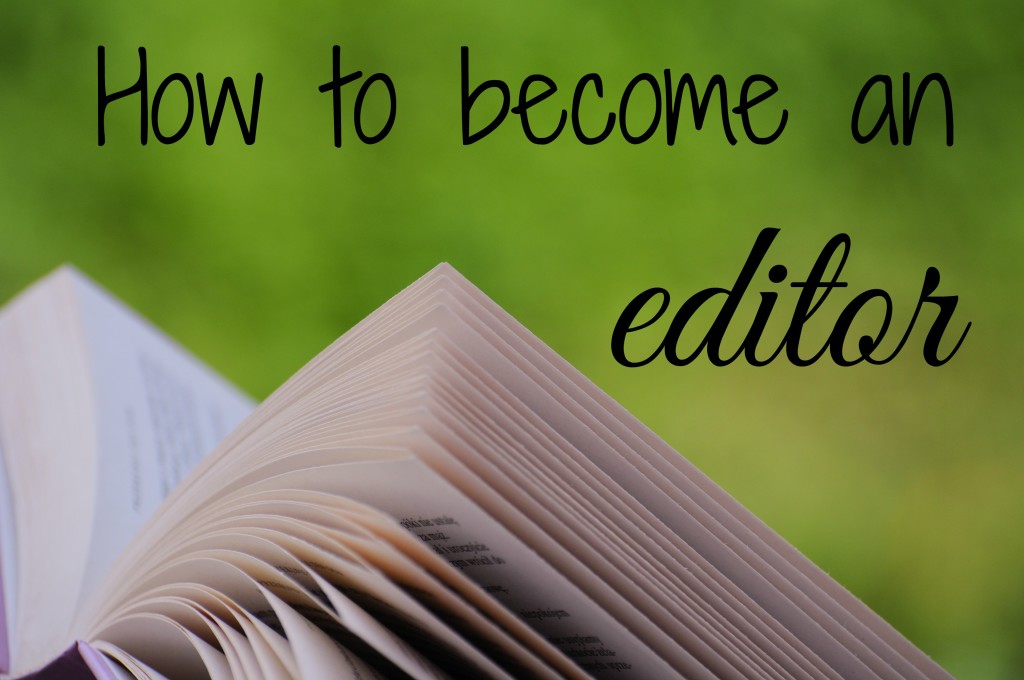 The question:
I am just wondering if you would be willing to provide some guidance to a newbie in the freelance editing field. Where would you suggest I might start out looking for editing work?
My answer:
Congratulations on your shift into freelancing! As far as where you should start, it really depends on what your background is (including your education and experience in this field), as well as what direction you want to go in as a freelancer (for example, if you want to focus on a specific niche or genre).

I'd recommend checking in your local area, particularly among friends and family, for work to start with to build up your portfolio (such as with a community newsletter or proofreading a friend's website). There's also certainly work through online freelancing platforms, and those sites can be a good way to establish your online presence, although they often don't pay very well. The nice things about those types of websites is that they give you the opportunity to edit in a variety of different genres, which can help you figure out the direction you want to take your editing business in.

Of course, I strongly recommend you take a couple courses in editing if you don't already have some educational background (after all, the skill of editing is a fundamental part of this job!). Ideally, getting the courses at a university or through a professional body like the Editors' Association of Canada would be the most valuable.

I'll actually be releasing an e-book on this topic in the new year, so I'll keep you posted once it's published as it could be a useful resource for you.

Hope this helps, and best of luck!

Edited to add… Want to check out the book? CLICK HERE to get The Business of Writing & Editing: Practical Tips & Templates for New Freelancers.
If you're a freelancer, is there anything else you would share with the above reader? Did I miss anything here that you would add? If you're interested in becoming a freelancer or starting a small business, do you have any questions of your own that you would like answered? Share in the comments section below!