***Launch team opportunity is now closed***
I've been working on a special project for many months now and I am SO delighted to finally announce it: I am launching a new freelance business book!
The Business of Writing & Editing: Practical Tips & Templates for New Freelancers is a step-by-step guide for planning, launching, and succeeding with your freelancing business.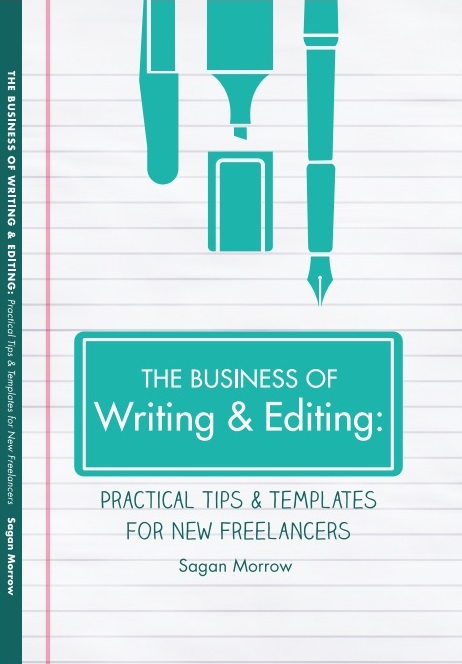 It covers all the things I've learned for what to do (and what NOT to do) to be a successful small business owner, plus plenty of templates and ideas that you can start implementing right away so you can build your own successful freelancing business!
The Business of Writing & Editing includes all kinds of personal anecdotes and lessons I've learned, as well as email templates, business strategy tips, things to watch out for as a freelancer, how to find clients and set rates, networking and marketing suggestions, and tips for setting yourself up for success.
The real purpose of this book is to help other freelancers succeed with their business. Working a 9—5 job isn't for everybody, and if you want to set your own hours, work from home, and be your own boss, being a freelancer could be perfect for you!
The book launch date is January 8 (just six weeks away!), and I am currently putting together a launch team to let as many new freelancers as possible know about the book. Launch team members will receive a FREE copy of the book in exchange for writing an honest review of it on Amazon, and I'd love to have you join the book launch team! Launch team opportunity is now closed. You can purchase the book on Amazon or Goodreads!
This book is primarily for…
New freelancers
People interested in launching a writing and / or editing business
Anyone thinking about the idea of working from home and starting their own business one day
The book focuses on providing concrete tips that you can implement in your own life and work so you can make your dream a reality!
If you know of anyone who is currently freelancing, thinking about freelancing, or just wants to learn more about freelancing, please share the link with them—I know they'll get SO much out of this book 🙂
Is freelancing something that interests you? What questions do you have about being a home-based small business owner? What do you look for in a business book? Share in the comments section below!