I love blogging. I've loved blogging right from when I first started blogging, nearly eight years ago. But I didn't think it was something I could do for a living until I started the Elite Blog Academy last December.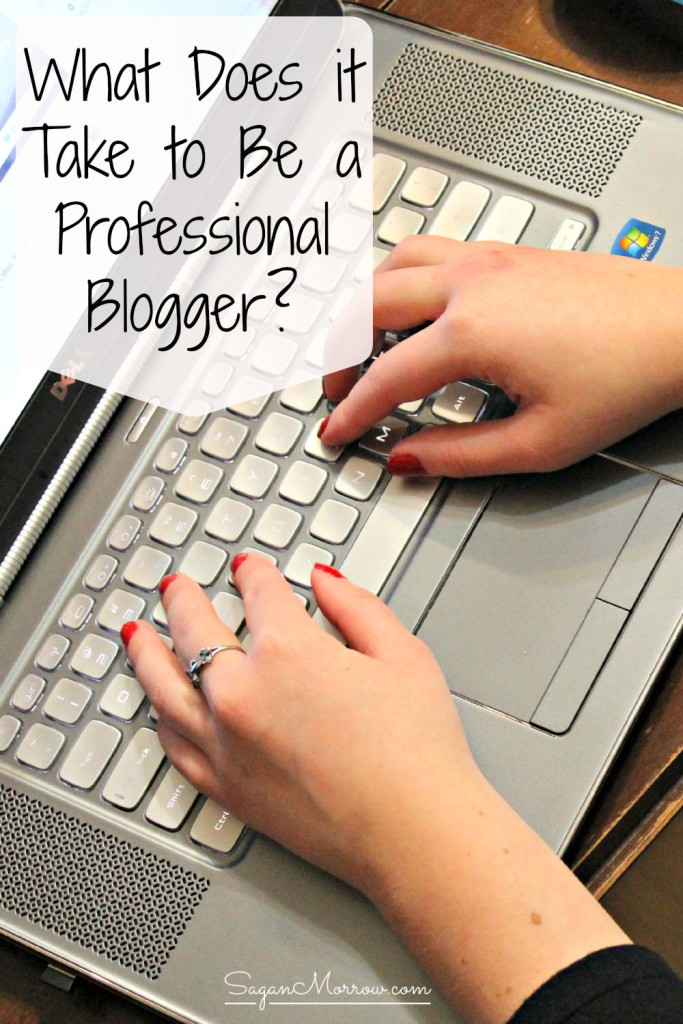 Grab the cheatsheet to save 45+ hours each month >>
Since then, I've been thinking a lot about what it takes to be a professional blogger—besides a love for it, of course.
If you want to become a professional blogger, here are the top five things you need to have (besides the obvious passion for the work!):
1) Dedication and time.
Blogging takes a ridiculous amount of time and effort when you do it as a hobby. It takes even more time when you do it professionally!
Between coming up with blog ideas, actually writing the articles, promoting the articles, partnering with brands or otherwise managing the monetary side of things, doing photo shoots and other behind-the-scenes activities, and maintaining the blog itself in terms of dealing with plugins and backups, blogging is so much more than it can seem at face value.
You have to be willing to dedicate yourself to it and give it a whole lot of time—especially since consistency in blogging regularly is fairly important in professional blogging.
Click here to get your blog editorial calendar template now >>>
2) Writing skills.
You *can* be a blogger without being a good writer, but you aren't going to be a very good blogger if you don't have any skill as a writer. Writing is a skill that takes practice, and blogging regularly is a really great way to get better at it.
What constitutes *good* writing is subjective, but keep in mind that we can all improve at writing. I think we fail, as writers, when we cease to be humble about our writing abilities. Knowing that we can be better, and just writing best that we can at this point in time, makes us good bloggers.
3) Web knowledge.
I have learned so much about the tech side of blogging over the years—and there is still so much that I don't know about! Of course, it's really nice if you have someone on hand who knows what they're doing, but you should also be able to do some things on your own.
Learn how to do very basic coding in html. Get the ability to create your own widgets. These foundational things aren't as hard as you might think to pick up on, and they will make your life so much easier when you can do them yourself.
Another key piece of web knowledge to keep in mind is social media marketing. You can't be a professional blogger if no one is reading your work! And that means you need to promote it through different social media platforms. Use social media as a tool for sharing your blog content, as well as interacting with others and building community. That is an absolute must.
4) Ideas.
When I talk to non-bloggers or new bloggers, people are often astounded that I've been blogging for more than seven years… and that I have blog post ideas to last me the next few months. But lots of bloggers are able to do this!
Blogging is largely a creative process. You have to constantly come up with new ideas to write about, or else new perspectives to take on old ideas. Some days this is easier than others, which is why I have an "ideas bank" in the form of a spreadsheet. Professional bloggers need to have the ability to come up with new ideas regularly to keep their blog fresh and to constantly be able to produce new content.
5) The ability to learn new things.
Technology changes all the time—and so does the blogging world.
To be a professional blogger, you have to be flexible and open to change. You have to be willing and able to learn new things, be it new blogging tools or social media platforms. Blogging is as much a learning process as it is a creative one!
Have you thought about being a professional blogger? What are your questions about professional blogging? If YOU are a professional blogger, what would you add to this list? Share in the comments section below!