So you've decided to start a freelance business... but you're completely overwhelmed with where to actually begin.
Maybe your latest contract just wrapped up, and you've suddenly realized that you don't have another job lined up.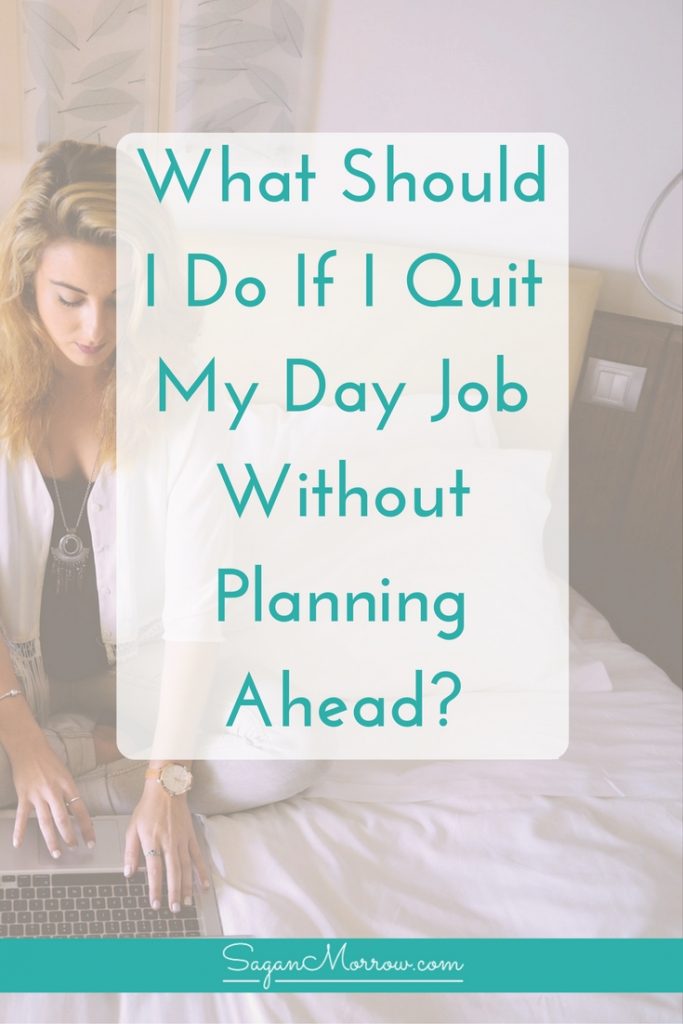 Maybe you just got laid off from your 9 to 5 gig.
Maybe you grew so tired with working a traditional office job that you submitted your two weeks' notice… but now you don't know what you're going to do for work.
Don't panic!
You've got this, my friend.
If you want to start a freelance business, it's totally doable!
Although I teach my clients how to strategically come up with a plan and start their work-from-home businesses BEFORE they quit their 9 to 5 jobs, you can absolutely still have a successful freelance business, even if you didn't plan ahead.
Here are a few tips for getting you started if you quit your job without planning ahead…
1) Take a breath.
Panicking isn't going to help matters. Take a few deep breaths. You're going to need to be calm and level-headed before you can start taking action. Know that YOU are capable and you can totally do this! You have it in you to start a freelance business, get clients, and make money freelancing.
…Okay, feel a little better? Let's move right along 😉
2) Set aside time. 
Deliberately decide that you are going to set up the skeleton foundations for your freelance business within the next week. That way, you can have all the basic planning in place, and by next week you can already start taking action with your business!
It's best to get started with preparations for your business NOW rather than waiting a few weeks. After all, the sooner you get started, the further ahead you'll be.
3) Brainstorm ideas for your business.
If you don't have a clear idea for the type of business you want to have, then the first thing you'll need to do is brainstorm ideas for your business. Try getting out a giant piece of poster paper and colored markers to write down all the different ideas you have for what you enjoy doing and how you can turn that passion of yours into a profitable business venture.
Take into consideration whether your business will be online vs. offline, what types of services you'll provide, and what field you'll work in.
4) Take a good look at your current financial situation.
This might seem scary, but it's better to face the facts than to hide from them.
How much money do you have set aside in the event that you can't find work for the next couple of months? Do you have a financial buffer so that you can keep paying the bills?
If you don't have much of a financial buffer (or if yours is a pretty tight one), then in the next step---putting together your business plan---you may wish to come up with an idea or two for how you can start making an income fairly quickly, so that you can stay on your feet while you get your freelance business up and running.
5) Put together a business plan.
I recommend keeping this simple, especially in the early stages. Come up with a few basic goals to achieve within the next one month, three months, six months, and one year. Outline a brief overview of who your ideal client is, the types of services you will/won't offer, and the steps you'll need to take to achieve your goals.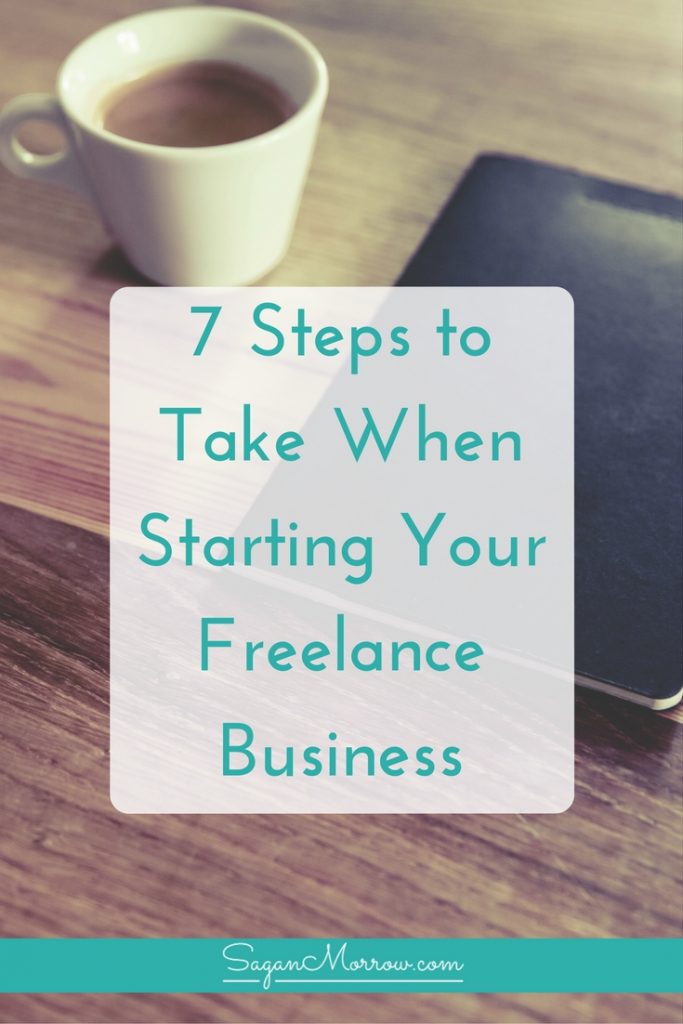 By the way---don't forget to add a few backup plans into your business plan! Your backup plans should be jobs you can access easily, but which you REALLY don't want to do. The beauty of this type of backup plan is that you will a) know that if things DON'T work out for your business, you can still quickly get a job and make money, and b) HUSTLE to make sure you don't have to fall back onto your backup plan. Backup plans like this are going to put your mind at ease in case the worst should happen.
Once you've figured out what services you will/won't offer, you'll need to create a freelance services webpage to direct your ideal clients to!
6) Identify where your ideal client hangs out.
If you already have experience in the skill you'll be offering, that's fantastic! In that case, you'll want to start marketing your services ASAP.
…But you'll also want to be STRATEGIC about your marketing techniques. It's not enough to just post about your services on social media! You need to know which social media platforms (and which groups within those social media platforms) your ideal client spend their time in, for example, and showcase WHY these people should hire you.
Click here for a day-by-day breakdown of tasks for how to get your first few clients.
7) Know that none of this needs to be perfect.
It's so much better to get things DONE and start taking action, than to try to get things exactly right and perfect before moving ahead.
You shouldn't spend weeks trying to perfect your freelance services webpage. Instead, put it together and get it published on your website by the end of this week. Just get it DONE so potential clients can see the work you offer!
Likewise, don't spend months working on your marketing strategy. Put your initial plans in place and then start putting them into action. Pay attention to what works and what doesn't, and alter your marketing strategy accordingly.
Yes, you will make mistakes. That's life! Be open to making mistakes---just notice when you make mistakes, identify what happened, and make concrete plans for what you can do in the future to prevent that same mistake from being made again.
Got more questions about starting your freelance business? Join the SaganMorrow.com School.