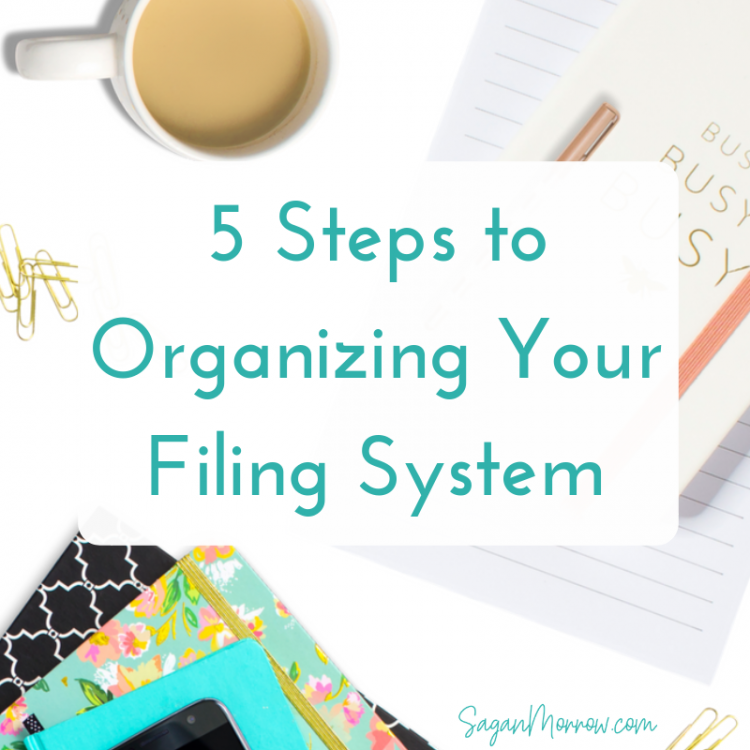 You can be far more productive (and avoid a lot of headaches!) by making a few small changes to your organizational system. This can work for both the office or in the home—and if you have a home-based business, then this is exactly what you need!
Grab the cheatsheet to save 45+ hours each month >>
Five steps for how to organize your filing system:
1) Get a real filing cabinet, not a cardboard box.
We're doing many things online now, but we aren't going to be a completely paperless society for a looooong time. Invest in a proper filing cabinet to hold all of your paper needs!
Remember that you're going to continue to accumulate more paper over time, so get a slightly larger one than you think you'll need to account for future paper you need to document.
2) Use trial and error to figure out what you use most frequently.
When you're setting up your filing system, organize your file cabinet drawers based on what you use most and less frequently. You can also make a simple reference sheet in Word which outlines all of your file folder names and which drawer they're in so as to find them easily.
Within each drawer, arrange files in alphabetical order to make them easy to find (again, you might want to print out a sheet that has the order of the folders and tape it to the side of your filing cabinet to make it that much faster to find exactly what you need).
3) Enhance and improve your storage options.
Take into consideration what works for you right now—and what doesn't.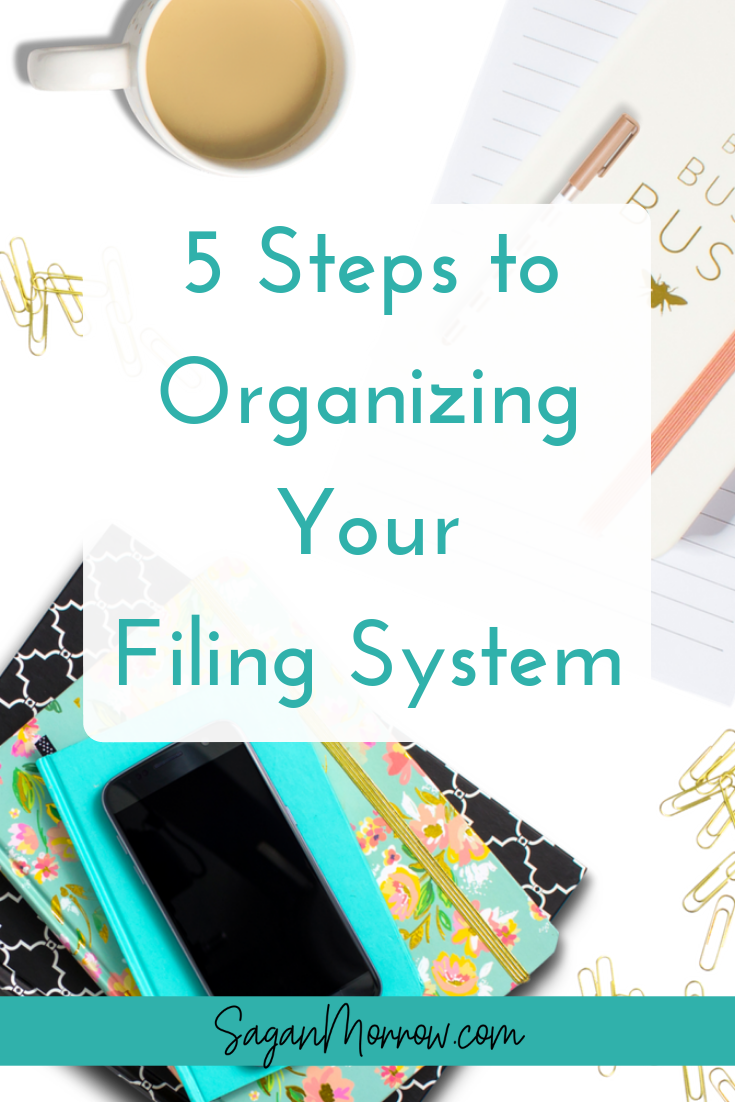 If you don't have a lot of floor space but you have high ceilings, opt for a skinnier, taller filing cabinet, for example.
Choose folder sizes that work for your typical document size (I recommend using slightly longer file folders, since some legal and professional documents are typed on 8.5 x 14 paper rather than our typical 8.5 x 11).
And lastly, think carefully about where to place your filing cabinet! It should be easily accessible so that it takes no time at all to file documents as soon as they arrive.
Download the FREE home office checklist now >>
4) Ruthlessly purge.
Get rid of old documents that you don't need anymore. How many old papers are you holding on to "just because"?
Be sure to shred or burn any personal items, and also double check that you aren't throwing out any important records that you need to hold onto! But old manuals for appliances that broke a year ago, generic form letters, and membership documents that have long since ceased… chuck them.
5) Set aside some time every week or two to ensure your system is all in check.
Ideally, every single paper you receive will get filed immediately! But let's be realistic: that's not likely to actually happen every time.
So instead, try to make a point fairly regularly to check if you need to file anything. It's better to let things pile up for a week and then take the time to file them properly, than to shove papers into a random folder just to get them off your desk and not know where you put it later.
What are your tips for how to organize your filing system? Do you organize your documents differently? Share in the comments section below!
Let's stay connected: Facebook | Twitter | Instagram | Pinterest
Did you like this article? Share it with your friends!