It happens to everyone who owns a business or works as a freelancer – a bunch of work will come flooding in all at once, and then it slows down. And then, happily, it comes flooding in again!
It's easy to get anxious about those slower times and to freeze up out of the fear of what if I never get work EVER again?! But we all need slower times with our business to sit back, reflect, re-energize, and work on other non-business / volunteer / personal projects.
Here are some of the things that we can do when business starts to slow down:
1) Reconnect with old clients.
Send a note just to say hello! Make an effort to maintain relationships with people that you like and work well with but haven't connected with in a while.
2) Work on personal projects.
How many of us have a novel that we have been "working on" for years? Now is the time to brush that dust off and get to work! Bonus points if your personal project in some way enhances your business (for example, writing a novel when you are a writer, sewing your first article of clothing if you are a DIY blogger, etc.).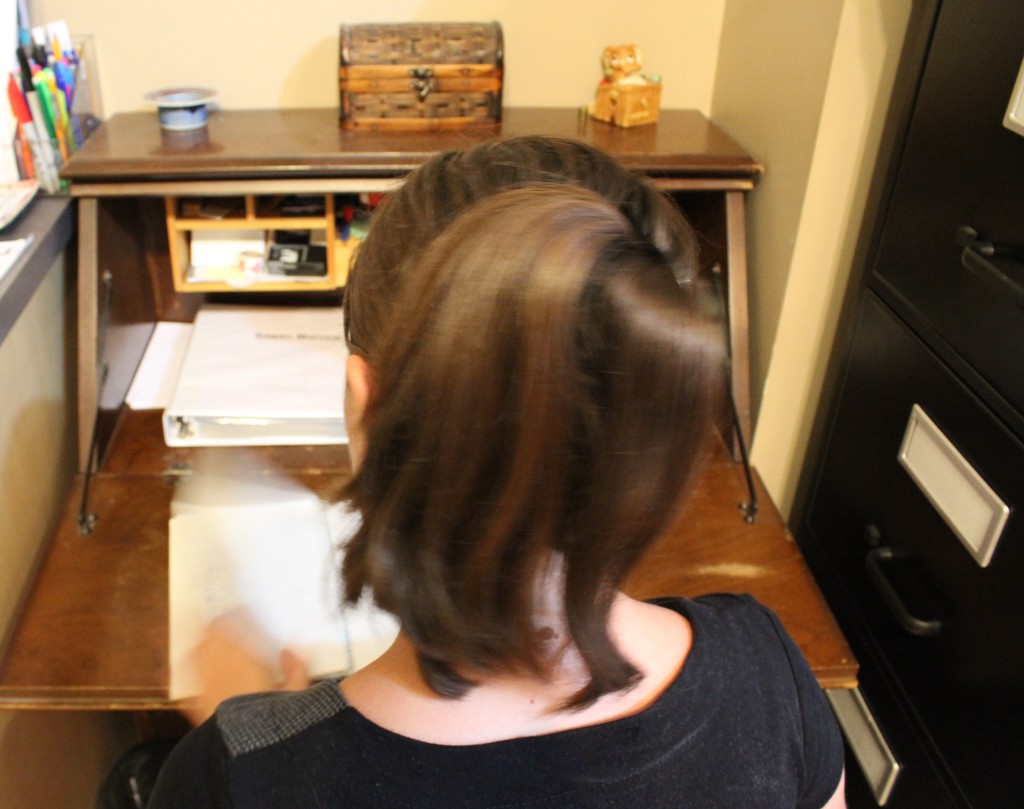 3) Explore new ways to expand your business.
When business slowed down for me a bit earlier this summer, I started working on an idea that had been on the back burner. I knew it was going to take a concentrated number of hours to make a lot of headway on the project, and when business slowed down a little, it was the perfect opportunity for me to start working on building my brand and expanding my services!
4) Relax.
Seriously. Take some time off. If you have just experienced a crazy-busy workload and now it's starting to ease off, this is the time to take a break, rest, and prepare yourself for when the intense workload starts up again.
5) Do research on your industry.
Sometimes we get so caught up in our work that we forget the importance of knowing what's new in our industries! Take some time to find out what's going on, what the trends are, and what's working for other companies. Have fun with it.
6) Job-hunt in ways that you haven't tried before.
If you aren't comfortable with networking, why not ask a friend who is very good at it to help you out? If you always get your work through a particular set of clients, why not make an effort to reach out to potential new clients? Take this time to get out of your comfort zone a little!
7) Spend time with the people you love.
This one goes hand-in-hand with #4. Go out with friends and live a little! Enjoy your social life, spend time with family, and get outside of your usual little bubble. Who knows – you might even make some new contacts out of it.
8) Take the time to review and update… everything.
Everything from your LinkedIn profile to your resume to your portfolio to your list of contacts probably fell by the wayside while you were busy juggling multiple projects. Now is the time to play catch-up! When was the last time you updated the "About" section on your website, for example? These things are extremely important to keep updated, but we often neglect them when more urgent tasks come up. Now is the time to really make those things sparkle.
9) Work on ongoing projects for clients or get caught up on your volunteer work.
I have a few clients that I do a little bit of work for each month – it's not a huge time commitment, but it's still one more task to think about. Why not get a jump-start on those projects while you have a lot of extra time?
Something else you can do when business is slow is to engage in volunteer activities. A word of caution, however: do NOT over-commit yourself! It's easy to get caught up and excited with an issue you're passionate about, but you should always be realistic about what you can and cannot realistically do. Now is a time to catch up on volunteer work that you've neglected, or to do a little bit of extra volunteer work in the short-term (which you won't necessarily have to continue to do for the long-term).
What about you? What do you do when business starts to slow down? Share in the comments section below!