Hey friends!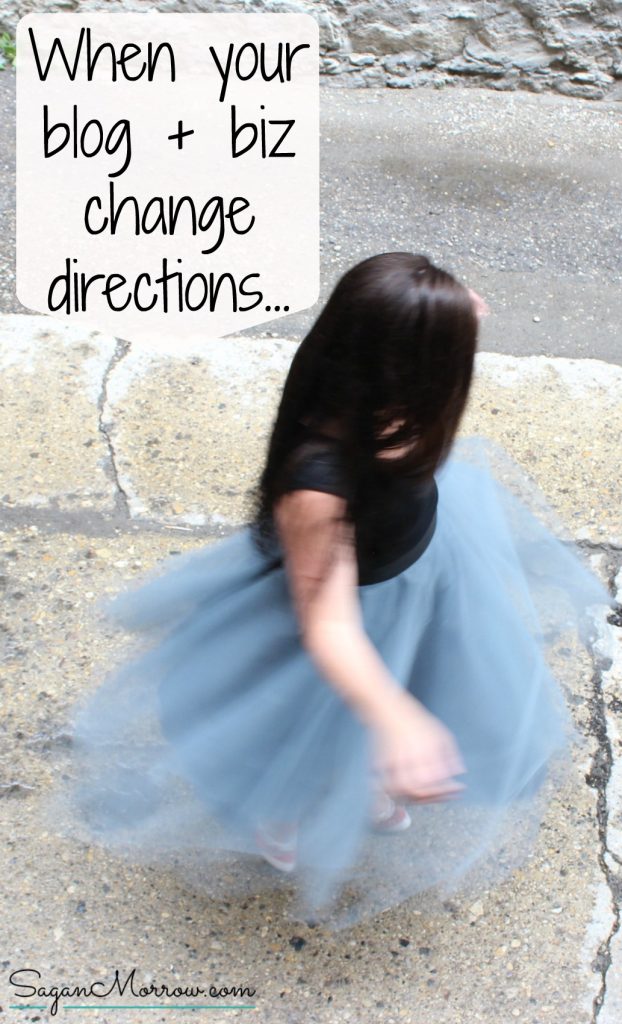 I am going on holiday next week to spend time with family and explore Montreal. And I've decided to take the week off of blogging, too, instead of scheduling posts in advance!
If you're a regular/long-time reader of SaganMorrow.com, you may have noticed a few changes here and there on this website—including a change to the blog posting schedule.
That's because I'm doing a little bit of shifting of the direction for SaganMorrow.com. Exciting times!
Instead of focusing on broader lifestyle topics, SaganMorrow.com is transitioning into a lifestyle blog more specifically for young professional women who want to start their own home-based businesses and maintain some semblance of work-life balance while they're at it.
I am SO pumped about the new direction that SaganMorrow.com is taking—and I hope you will be too!
Want to see the behind-the-scenes scoop of running a home-based biz? Get the newsletter >>
Here's a little bit about what that's going to mean for the blog…
The blog posting schedule will change. For the last couple of years, I have published articles four times each week, Monday to Thursday. Moving forward, we will no longer have a set schedule… but I'll probably continue to blog about twice each week.
You'll see more articles featuring business topics. Until now, I have only blogged about business about 25% of the time. Moving forward, articles specifically about business (including how to start your own business, tips for managing a successful home-based/freelance business, organization and productivity ideas, etc.) will be published 50—75% of the time.
The other 25—50% of the time, articles will include topics to help you manage work-life balance and will focus more on lifestyle issues related to that. This includes style and beauty tips for young professional women—and how to take up super fun hobbies like sewing your own clothes to take a break from your business (YES there will be a lot more DIY fashion articles in the future!)—as well as some articles on intersectional feminism and health/wellness when you work from home full-time.
I still have a lot of work to do for planning out everything for how the new and improved SaganMorrow.com will look like, so I might take an extra week or two off blogging after I return from holiday so as to sort it all out. The new plan will be rolled out by the end of the month, however, and I just KNOW it's going to be awesome!
In the meantime, I will continue to send weekly newsletters to my email list—which includes the behind-the-scenes scoop of running a home-based business (so I'll be sharing more details on the new plan for SaganMorrow.com as I'm working on it!).
Thank you for your patience! I can't WAIT to begin this new journey with you here at SaganMorrow.com 🙂