Thinking about starting a freelance business... but not sure if it's quite right for you, or if you're ready to quit your 9 to 5 job?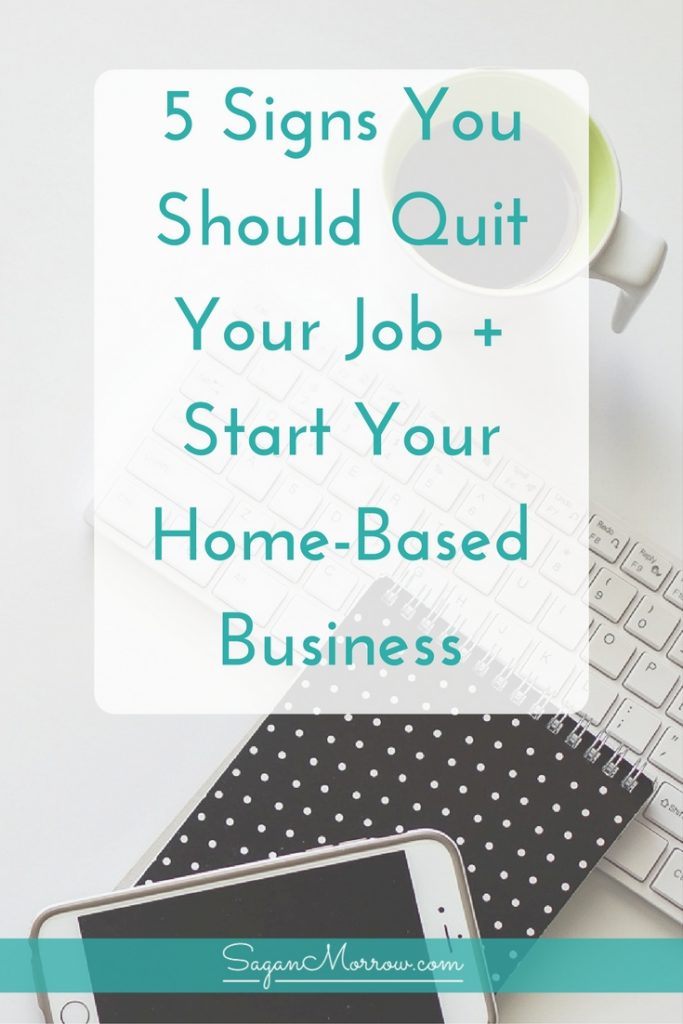 Here are 5 signs that it's finally time to quit your day job and be your own boss:
1) Your most productive hours don't necessarily adhere to a traditional 9 to 5 work schedule. 
Maybe you're like me, and you prefer getting work done early in the morning and later in the evening, with a longer break throughout the day.
Or maybe you're a total night owl, and you prefer to sleep in until 11am.
Or maybe you like to power through your workday and don't like being forced to take breaks in the middle of it... OR you work better taking shorter, more frequent breaks.
Not many of us are actually our most productive working from 9 to 5, Monday to Friday. If you KNOW that you could be a lot more productive working on a schedule of your own choosing, then it might be time to quit your day job and start a freelance business.
2) You want the flexibility + freedom to work whenever + wherever you want.
Tired of the rigid structure of working at a traditional office job?
Being your own boss means choosing the time of day and days of the week that you prefer to work.
Being your own boss also means being able to work anywhere in the world (basically as long as you have access to a computer and an Internet connection!), and taking time off when YOU want a break---no longer will you need to coordinate vacation times with your colleagues and only be able to take a specific, set amount of days off in a row.
3) You enjoy working independently---and you can get a lot of work done on your own.
Starting your own freelance business and being a solopreneur means that YOU will get to call the shots!
You'll be working on your own a fair amount, so if you enjoy spending periods of time by yourself (I'm looking at you, introverts) and if you find that you are able to focus enough to be productive while you're working on your own, starting your own business could be a great fit for you.
4) You KNOW that you could manage yourself better than your boss does. 
One of the most unfortunate and frustrating parts of the workforce in our society is that managers often aren't promoted to their managerial positions because of their skills as managers... AND they often aren't given proper training to be GOOD at managing other people.
Don't want to deal with a boss who can't actually manage the office properly, or are you annoyed by constantly getting micromanaged when you know that you don't need someone looking over your shoulder 24/7? Be your own boss instead!
5) There aren't many opportunities to do what you love in a traditional office setting.
When you are your own boss (and when you set the right systems and strategies in place to build a successful business), you truly can work on the projects that you LOVE to do. You can design your services around work that fills you with joy!
You don't need to work on boring projects or be stuck working on things that don't interest you. Start your own business and you will be able to choose the work you most enjoy doing.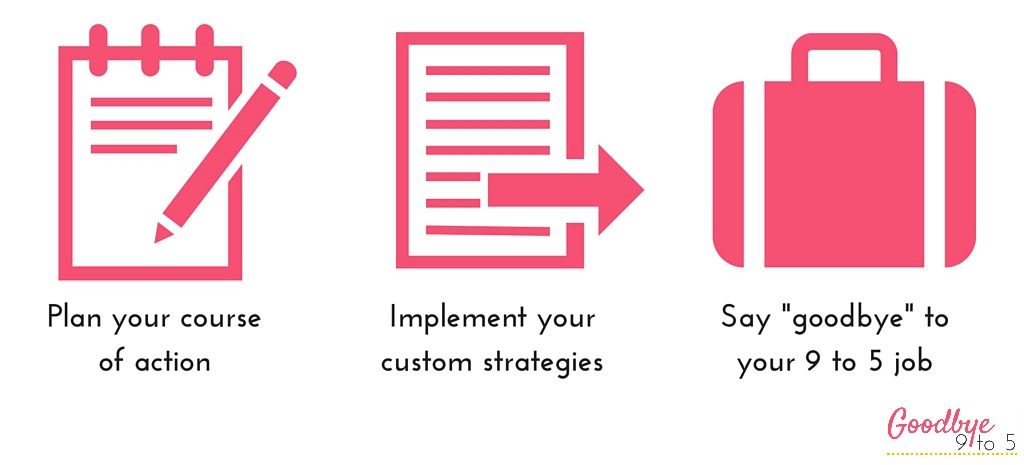 Ready to quit your job + start working from home full-time?
Get step-by-step instructions for how to do it with the Goodbye 9 to 5 live masterclass!
Goodbye 9 to 5 provides you with all the lessons and tips you need to successfully, seamlessly say "goodbye" to your office job and "hello" to working from home full-time.
You'll learn how to quit your 9 to 5 job and how to start your freelance business within the space of just 3 months!
You'll even get a sample calendar plan of action to help you every step along the way, so you will be empowered to create your own customized plan of action to take charge of your life and start your home-based business.