It was just six months ago that I started freelancing full-time, but before that, I had been doing part-time freelance editing and writing for many years. A lot of work has to go into preparing to launch your business (even if it's a lower-risk, home-based business!), but even if you might have all of the necessary tools and ideas in place, there might still be some mental barriers to get through.
Fear is a major reason why people don't start their business in the first place, and why they shut their business down before it's had the opportunity to flourish. It's imperative to overcome these fears before launching your business, or your business won't be everything you want it to be!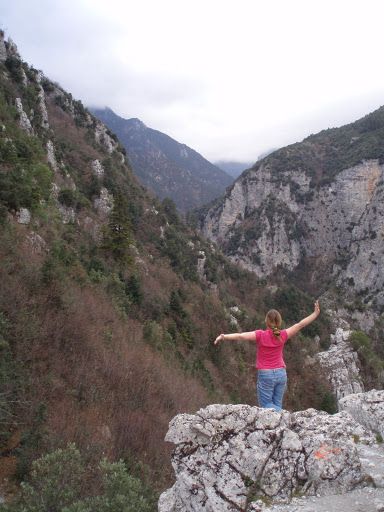 Five fears to overcome before you start your own business:
1) The fear of being unable to find work. There will always, always, always be more places to look for work. It might be a little terrifying when you start out, especially if you have little to no clients, but marketing is something that can and should be an ongoing process. It boils down to putting yourself out there, networking, and letting people know how and when you can help them by offering your services.
2) The fear of being unable to pay the bills. You probably aren't going to make a huge amount of money in the first year – plan ahead to prepare for this! Have enough money to draw on (and several additional back-up plans) for the first few months. But ultimately, if you can put yourself out there enough and find the work, and if you are very careful with budgeting, and if you ensure that not paying the bills isn't an option, it should all work out.
3) The fear of doing a poor job. You need to be confident in your skills / services before you launch your business! Be cognizant that you will always need to learn more, and make sure you have plenty of resources and reference materials within easy reach. There's no reason why you shouldn't be able to do a top-notch, high-quality job at any of the projects you take on.
4) The fear of failing at *making it* with your business. Again, this one boils down to thinking in terms of not making it is not an option. You can *make it* if you are marketing yourself properly, churning out high-quality work, and charging reasonable prices.
5) The fear of success. This is a perfectly legitimate fear to have, and it's okay! But you do need to overcome it before launching your business. Focus on the happiness and satisfaction that comes from success, rather than anything negative that you might associate with the notion of success.
What barriers would you add to this list that are necessary to overcome before launching your business? Has fear stopped you or someone you know from succeeding? Share in the comments section below!