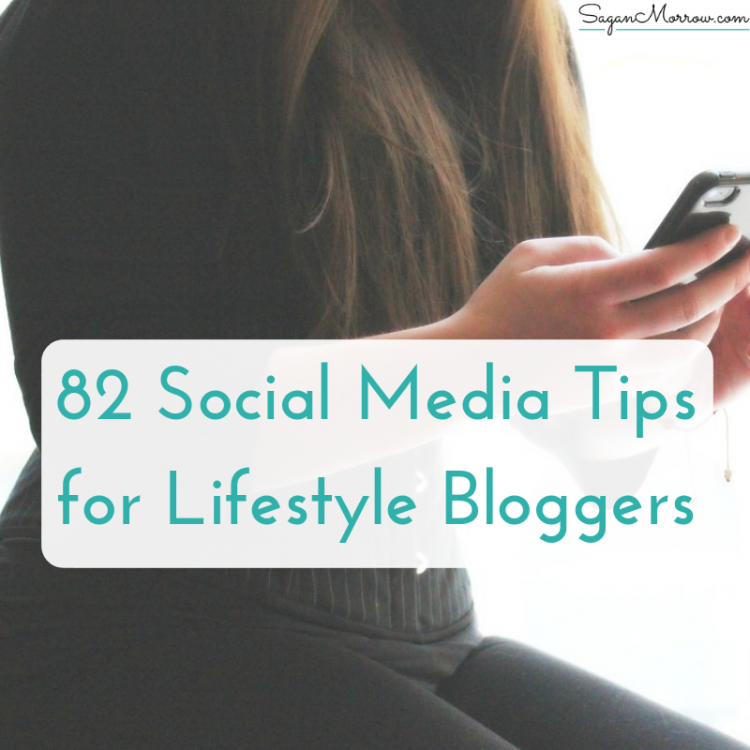 I've got a special surprise for my lifestyle blogger friends today!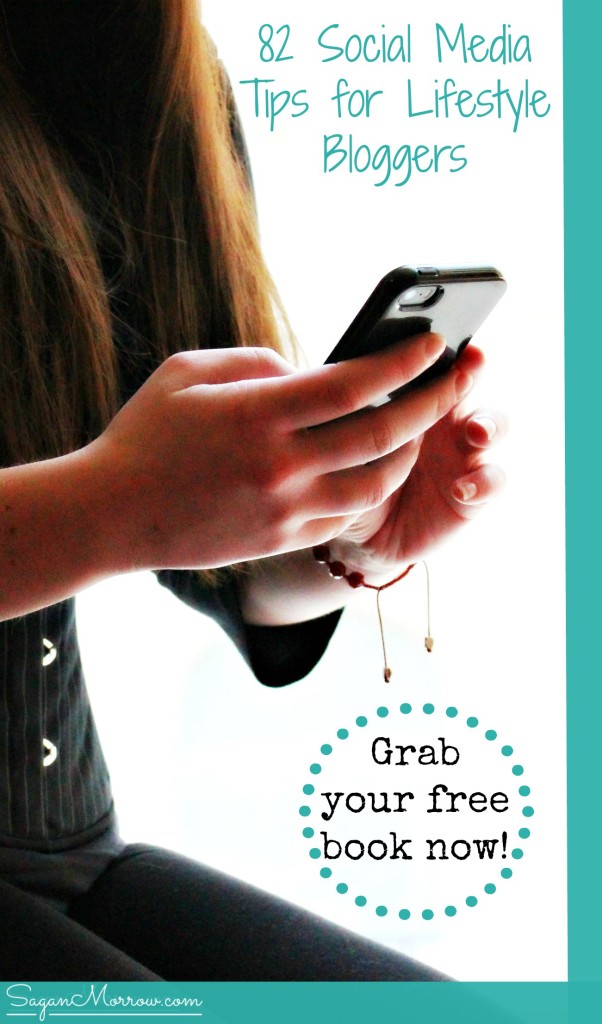 Over the past couple months, I've been hard at work putting together a couple books and a course. On a whim a few days ago, I decided that instead of publishing one of those books—82 Social Media Tips for Lifestyle Bloggers—on Amazon for purchase, I would make it FREE.
Just because. 🙂
This book contains a ton of useful social media tips and tricks for lifestyle bloggers!
Click here to get your free e-book of social media tips!
This 20-page (10,000-word!) guide is for YOU if you are…
New to blogging
A lifestyle blogger (or blog about topics similar to lifestyle blogging, such as fashion, food, productivity and organization, etc.)
Want to grow your blog from hobby blogger to professional blogger
Aren't really sure how to use social media to maximize your online presence and make the most of it
You'll get lots of helpful ideas for using social media in a positive way to make a powerful effect over time on your blog. Although most of these tips are for newer bloggers (or bloggers who are newer to social media), and for lifestyle bloggers in particular, you will still be able to get something from it if you're an advanced blogger or if you blog about topics that aren't lifestyle-oriented.
I'm not sure how long I'll keep it free for (maybe forever. Maybe for three weeks. Who knows?), but at this exact moment, you can grab it for free right here:
Hope you enjoy it!
What questions do you have about using social media? What is your #1 best social media tip? What kind of other books & guides would you like to see me offering? Share in the comments section below!