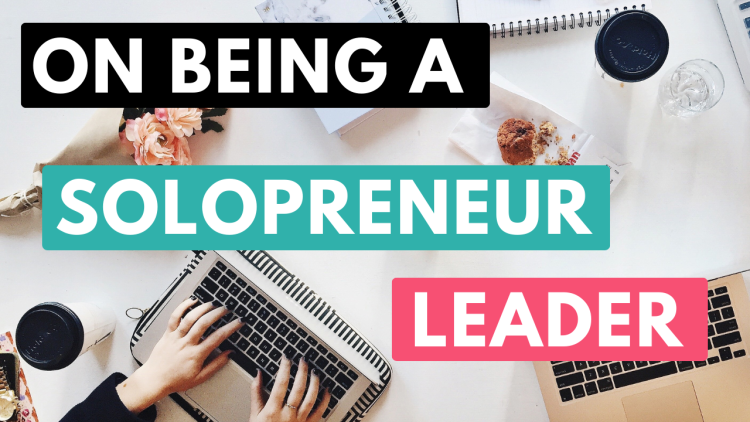 Are you an overworked solopreneur who would love an accountability partner, support and guidance on your business journey, and practical (personalized!) advice from an expert who *gets* what you're going through? Solopreneur coaching is the best way to get all of that and more!
Wondering whether a solopreneur coach can help YOU? 
One of my solopreneur coaching clients, Toni, is graciously sharing about her experience!
We are starting her third (!) round of solopreneur coaching next week — you can check out her previous case study about getting solopreneur coaching HERE.
About Toni...
"I'm a fantasy and sci-fi novel editor, and I'm also an extreme introvert and a writer recovering from creative burnout.

I love my work helping authors make their books even better than they started, and I also love my me-time and need lots of it to be a happy, functional person."
Toni is now offering custom story bibles for fantasy and sci-fi indie authors — this is an absolute MUST if you write a book series! No need to worry about going back through your book to find all the minute details (e.g. a character's eye colour, spelling choices, dates and times, etc)... with Toni's custom story bible, you'll have ALL of those details at your fingertips.
This means you get to focus on what you love most — actually WRITING your book — rather than going through all the effort of combing through your story for those tiny-but-important details! Details & book your custom story bible HERE.
Toni is a pioneer in her field. This is a very unique service and since announcing it, she's had many editors reach out to her asking about how they can do it, too. This concept came up in our very first coaching session, when Toni shared how much she loves creating style sheets… we did some brainstorming and coaching on this, and her incredible service blossomed from there!
This is EXACTLY the type of thing you get in solopreneur coaching — because whether you realize it or not yet, you are a LEADER in your industry. You get to be the evidence for other solopreneurs who want to do more of what they love. You get to pave the way for yourself and your industry.
Solopreneur coaching helps to bring that to light and make it easier for you to step into your leadership role, levelling up yourself, your business, and your industry along the way.
Where Toni was at the end of last year…
"Thanks to Sagan's coaching, I accomplished so much in my first round of Solopreneur CEO. I was truly pleased with the progress I had made in the first six months. But I was also planning several big changes for my business (adding a new service, changing my primary clientele, etc.), and I wanted continued support to navigate through those changes. Plus, because we had touched on so much mindset work in the first round that was totally unexpected for me at the time, I wanted a chance to delve deeper into some of the issues that still weren't fully resolved, like my hangups around money.
I knew several sessions before our final session that I wanted to renew. I was still working on some mindset hangups, I wanted support during a transitional period in my business, and Sagan was so helpful during the first round that doing a second round was a no-brainer. I honestly didn't even consider not renewing."
This is what she said on one of our coaching sessions, at the end of our first round of Solopreneur CEO (November 2022)...
"All of the shifts I've made in my mindset and just everything we've been covering in coaching, all the stuff I've learned about productivity and about being anti hustle at the same time, and all of this stuff that we've been doing has been so helpful.

I feel in a totally different mental space than I was in last year… and that's huge because last year, I just felt lost and exhausted and burnt out — and this year, I feel like I have a direction and even if that direction doesn't work, it will be okay. And I can pivot and I can figure out something else, and it'll be fine.

And although I still have a lot of questions and a lot of things I'm still working on, I feel a positivity about them that I didn't have before like, you know, 'I will figure this out. I will make it work, or this will work out somehow.' Instead of, 'I have all these ideas and I don't know what to do and let's just not do anything.'

I feel much more positive about everything in general. It's definitely a mental space I would not have been in, even just a month before we started coaching… This has changed my point of view so much on so many things.

So, best investment ever! You've helped so much. I really have to thank you!

I would have gotten here eventually, I'm sure, it probably just would have taken me seven or eight years to get here. The fact that we could do this in six months is really awesome!"
Toni gives her solopreneur coaching experience 5 out of 5 stars!
She says THIS about her second round of the program…
"In some ways, the second round of Solopreneur CEO was even better than the first! One way in particular is that after six months working together, Sagan had gotten to know me and my personality and business better, so her advice was even MORE tailored and MORE applicable even than the first round, when I thought her advice was amazing already. I would have been perfectly pleased to receive the same quality of advice as the first round, but I really feel like the second round leveled up the experience even more.
For my second round of Solopreneur CEO, I was looking for guidance and support as I transitioned my business, plus more in-depth mindset work to help me unblock some of my sticking points. I got exactly those things from the second round of Solopreneur CEO. 
Sagan helped with concrete things like helping me write payment-chasing emails and checking over part of a new service for me, and she also helped with the less tangible things like helping me reframe my thoughts around laziness and taking breaks and my ideas around writing as a career vs as a hobby. As a result, I got paid by the client, considerably reduced my guilt around taking breaks, and got a lot of clarity about how I want my future writing path to look.
We were able to go a lot deeper into mindset work during the second round. While I was making good progress during the first round, I feel that this added depth the second time around really accelerated my progress with my mental blocks."
Toni's list of what she was able to do as a result of solopreneur coaching…
Got clearer on my business goals and the methods I want to use to accomplish them.

Started being more active on LinkedIn and connecting with more people there.
Developed a "base minimum" strategy and mindset for marketing and other business tasks during busy times. (This has helped me reduce my stress and workload SO MUCH!)
Greatly reduced my guilt around taking breaks.
Successfully got a late-paying client to pay.
Used new money mindset techniques to mitigate pre-buyer's remorse and buyer's remorse.
Connected with and started coworking with other editors.
Got clarity on what I want my writing career to look like in the future and what to do to get there now.
Created strategies for having the most restful rest possible, especially after a big project.
Launched my new custom story bible creation service.
Took a month-long sabbatical from editing to focus on writing.
Got even kinder and more understanding in my thinking about myself—without losing any of the productivity I thought being mean to myself was motivating me to keep up!
Some of Toni's personal post-session notes throughout the program…
"I feel a bit of whiplash after this session—it was so full of things!"

"This was such an ideas-packed session. I can't wait to get the replay!"

"I feel like a lot of things have started to click together in my brain. Also, I'm ready to go out and fight the patriarchy!"

"I have so much more clarity and hope and lightness after this session."

"Sagan is such a great coach. She always asks just the right questions, and she's quick to pivot when something doesn't work out. Plus her reframings are always so on point."

"Sagan said something that totally blew my mind today."
What Toni wants you to know about my coaching style and what to expect when you get solopreneur coaching, too…
"I absolutely would recommend Solopreneur CEO to other editors. This program truly homes in on getting the maximum possible out of the solopreneur business model while avoiding/mitigating burnout and getting out of your own way. If anybody with a solo business is struggling at all with keeping all their various plates spinning, I think Solopreneur CEO can truly help.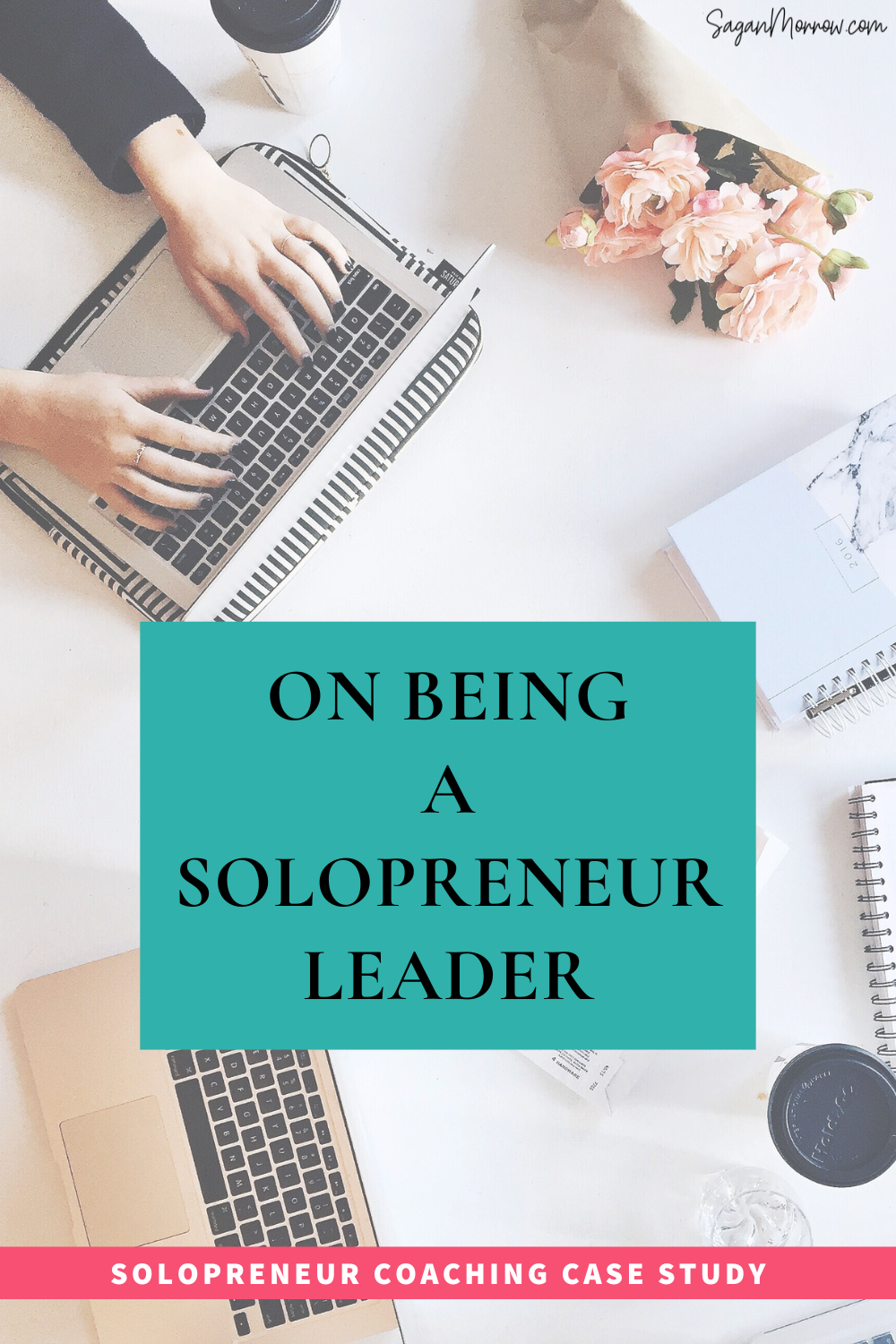 Since this was the second round, we didn't have a specific structure to follow, but Sagan made sure to establish goals in our first session and always confirmed what we would be talking about next time. I sometimes came to sessions unsure of what to talk about, but Sagan always seemed to have a running list, so I never felt like the lack of structure was a detriment to the experience.
As for Sagan's coaching style, I found it to be an ideal mix of coaching and teaching. She's always full of practical tips and ideas to try within my business in addition to helping me get around any mental blocks I'm having.
Solopreneur CEO is not the type of program where everything is spelled out for you and all you have to do is mindlessly follow the steps. It's the type of program that helps you create the goals and the steps for yourself and then supports you as you follow them. So if you aren't ready to think critically and examine your business and yourself (with support, of course) and would prefer someone just tell you exactly what to do and how, this isn't that.
If you're on the fence, I know that Sagan now offers single-session life coaching, so that may be a good way to dip your toe in and get some good wins before committing to an entire program!"
Toni's top 5 aha moments from this round of Solopreneur CEO…
The phrase "You can't do everything all at once" is only true if you severely limit what "all at once" means. If we look at the entire last year as "all at once," for example, then I have done everything. Maybe not every day, but still all at once.

My writing doesn't have to be a hobby OR a career. It can be both. And it can be fun and easy as both as long as I pursue it in a way that's fun and easy for me.

Everyone is special and cool and awesome, and everyone is also just here. (Big mindset shift for me with this one, as I tend to put everyone else in the "cool, special, awesome" category and myself in the "just here" category.)

One way to get more sales is to make it easier for potential clients to buy, especially by reducing the number or difficulty of the steps, reducing the number of clicks, etc.

Manifesting is a combination of being open to possibilities, being observant, being intentional, and being able to take action, plus with a little placebo effect thrown in. It can involve as much woo as I'm interested in doing.
A few additional thoughts Toni has on this round of solopreneur coaching…
"I think the most unexpected part of Sagan's coaching this time was how much more tailored her advice became, to the point where she literally said, "X shouldn't be a problem for you because of Y." And she was right!
As for things I learned, digging into my mindset around working hard revealed a lot of connections to other mindset struggles, such as giving extra consideration to others, taking responsibility for others, and insecurity around money. Because they were all interconnected, Sagan was able to help me tug at a piece here and a piece there to help all the elements unravel from their giant knot.
One more surprising thing: At our one-year coaching anniversary, Sagan sent over a document with a list of all the wins I've had since the beginning of coaching. It was so unexpected and kind, and I occasionally look at it to remind myself how far I've come in just a year."
Thank you, Toni, for sharing your experience with us!
Check out Toni's incredible custom story bible service for fantasy and sci-fi authors.
Want this experience for yourself?
Would you like an accountability partner, support and guidance, mindset coaching and practical business advice fully tailored to your unique wants/needs...
...and to step into your full potential as a solopreneur leader?
Get solopreneur coaching today: