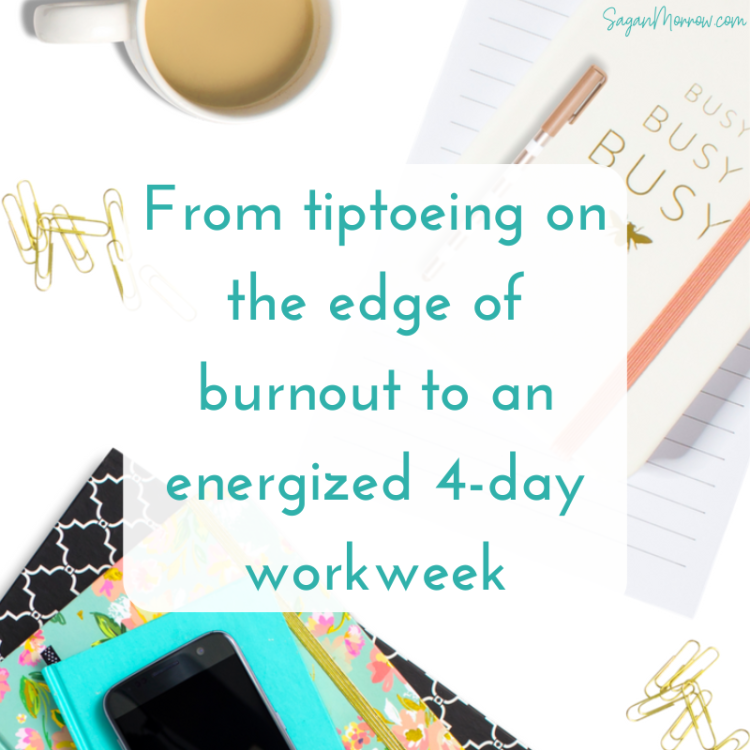 We are in for a TREAT today! Earlier this month, one of my Solopreneur CEO clients — a freelance editor who's had her business for 2.5-ish years — wrapped up her (first) 6 months in the program (she's renewing for another 6 months in 2023!)...
...and she just submitted her case study, sharing all about her experience with the program to help YOU get an in-depth look at what you can expect when you join Solopreneur CEO, too!
This is such a great breakdown of what you can expect when you get this 6-month 1:1 coaching experience, plus she shares about the unexpected things she got & did as a result of the program, and how it affected her personal life (not just her business!) as a result.
ALSO: Be sure to read ALL of the answers in this freelance editor's case study, because there's an important response to the question "What should other people know about Solopreneur CEO before they join?" — if you've been on the fence, then you definitely want to check out this client's thoughtful response.
Our case study today is from Toni, a fantasy/sci-fi book editor at EditsByToni.com — she's available to do editorial evaluations for your novel!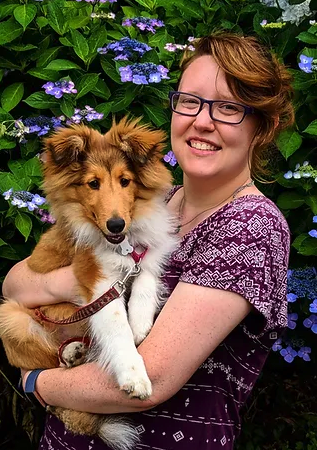 And if you're not sure whether you're ready for an editor yet, or if you're working on a book and feeling stuck as to how to move forward with it or what to revise at each stage of the writing process, then you should definitely grab her free Draft-by-Draft Novel Revision Guide — it is EPIC (10/10 recommend it for all authors!)
Learn more about Toni & connect with her on Instagram, @_toni_suzuki
---
Here's what freelance editor Toni says about her experience, after completing the 6-month 1:1 Solopreneur CEO coaching program...
Share about your overall satisfaction with Solopreneur CEO:
Solopreneur CEO has been the single best decision I've made for my business since I started it. And one of the things I love about it is that it wasn't prescriptive--Sagan truly got to know *me* and what *I* want and tailored her coaching to help me get there.
A lot of things I've done in the last six months, I wouldn't have done without her guidance and accountability. And the other things I've done, I would have gotten to eventually, but they would have taken me years rather than months. I am really happy with my experience. Happy enough to renew for another six months!
Tell us a little about your life and work, and where you were at, BEFORE you started Solopreneur CEO:
Before Solopreneur CEO, I was tiptoeing at the edge of burnout. I'd spent the previous year working through every holiday and most weekends, and I was so tired that I often fell asleep at my desk while working. I was desperate for more time off but felt unable to make it happen.
I was also feeling stagnated and lost in my business. I knew where I wanted to end up, but I didn't know how to get there. I had recently realized that my working hours and working style weren't going to be sustainable long-term, but I wasn't sure how to change them. I was worried that I had chosen a career I just wasn't cut out for.
What did you hope to get from Solopreneur CEO? Why did you decide to join this program?
I wanted help getting from my lifestyle at the time to my goal lifestyle, help with strategies on how to grow my business and begin attracting a different type of clientele, and help getting more focus and direction for my business's future.
Did you get what you wanted and expected from Solopreneur CEO?
Yes and beyond!
I got all the things I came into Solopreneur CEO hoping for, and I also got some life coaching and mindset shifts I didn't even know I needed! Sagan also provided some custom EFT tapping sessions and guided meditations, which I hadn't expected but were also super helpful.
What are some of your biggest takeaways or "aha moments" that you had as a result of doing Solopreneur CEO?
The biggest one: Sagan said in one of our sessions, "Money is a transactional tool to get what we want." But there's more than one tool, and money doesn't always have to be the one we use. This has been huge in starting to shift my scarcity mindset.
Sagan helped me realize that I don't have to wait to take time off, make my life and business easier, start new services, or do anything else I want to do. I'm often one to put parameters on myself, like "I'll start taking more time off once I've completed x number of projects." But coaching has helped me turn that mindset around. I know now that I can do all these things now--I don't need to put an arbitrary date or parameter on it if it's something I want.
Through coaching with Sagan individually and also through the Productivity Powerhouse workbook, I've realized that my brain doesn't do well with task switching. For example, I am more productive when I can devote a whole day to editing, then a whole different day to marketing, etc. I lose a lot of productive time when I try to switch between them in the same day. So now I have a better idea of how to schedule my time for maximum productivity and minimum exhaustion from task switching.
In our very first session, Sagan asked a question that helped me realize I could take my favorite task in my editing business and turn that individual task into a service for authors. I'm still working on the details, but that service will be launching in 2023!
I realized that a certain task in my business exhausts me to the point of making me hate my business and even life in general, and I've come up with several different strategies for mitigating this, all of which I'll be testing out in the coming year.
Is there anything you experienced/learned from Solopreneur CEO that was surprising or unexpected?
Sagan ended up helping me with some general life coaching when I realized that something that holds me back in my business--a fear of annoying people--also holds me back in many other aspects of my life in general. I knew this was something I struggled with, but I didn't realize how much it had permeated my entire life.
Sagan pointed out some mindset shifts I could make and also asked questions to help me rethink the way I think about reaching out to people, asking for help, and asking for what I want.
What were you able to do as a result of this program? What are you proud of yourself for accomplishing, that happened as a result of Solopreneur CEO?
I was able to eliminate my morning procrastination thanks to Sagan's suggestion of giving myself a sort of "out," an easier version of the same task for days when I just couldn't get motivated to do it. Now that the easier version "counts," rather than spending an hour procrastinating, I just ask myself "Normal version or easy version today?" make the decision in two seconds, do it, and get on with my day. It's added a lot more positivity to my mornings as well.
I started taking an extra day off each week to get in the solo introvert time I had been missing for the first two years of my business. This has had a major impact on my overall mood and energy and my personal relationships, plus it turns out I can be just as productive working 4 days a week as I was working 5!
I've almost completely stopped berating myself for being "lazy" and feeling guilty for "not working enough." Occasionally these thoughts still do creep in, but I'm able to identify them and shift my mindset to one that's more neutral or even positive.
I have sent follow-up emails and late-payment notices (and saved those as templates in my new business documentation manual), which I either would not have done or would have put off for much, much longer before Solopreneur CEO.
I created a lead magnet (a draft-by-draft revision guide for indie authors), started a newsletter, and conceptualized some digital products. (All things I was putting off for until I reached some arbitrary date/goalpost before.)
I'm not sure whether this can be wholly attributed to Solopreneur CEO, but I definitely think it had an effect. Before the program, I was lucky to get a single inquiry per year from potential clients. Since a month after starting the program, I've been getting at least one inquiry per month, and sometimes more than that.
Would you recommend Solopreneur CEO to others?
I definitely would recommend Solopreneur CEO to other people in my network.
Sagan's combination of anti-hustle guru, life coach, productivity strategist, mentor, and solopreneur herself is the perfect business coaching combination for people with solo or micro businesses.
What do you think of Sagan's coaching style and the structure of this program?
Sagan really takes the time to get to know you and your goals thoroughly, then uses her knowledge to ask the right questions and make the suggestions that push you in the direction *you* want to go.
One of the best things about Sagan's coaching style is that she's completely flexible. While Solopreneur CEO has a structure, Sagan is willing to adjust the structure or ignore it in favor of what you really need at the time.
Sagan is also super knowledgeable! She has great practical advice about business practices and marketing and all sorts of other things, so you're getting not just a coach but also a teacher and mentor.
What should other people know about Solopreneur CEO before they join?
I think Solopreneur CEO is great for you if you want a coach who understands the solopreneur business model inside-out. It's also awesome if you want to do some of the deep work that comes up when you're a solopreneur, since our solo businesses are often so intertwined with us as individuals.
But, if you're the type of person who wants somebody to tell you exactly how and when and why to do everything in your business, that's not Solopreneur CEO. Sagan really works *with* you rather than *at* you, so you need to come into it ready to think and reflect and work on more than just a task list.
Also, though Sagan is awesome with accountability, she is not the tough love type of coach, so if you're looking for more of a drill sergeant to help with your business, Solopreneur CEO is probably not the right fit.
I think if you're on the fence, Productivity Powerhouse is a great way to get to know Sagan a bit and get a lot of benefits from her teaching methods and frameworks. A lot of Productivity Powerhouse stuff comes up in Solopreneur CEO, so it's a great way to sort of test-drive the program.
Sagan's note: You get a backstage pass to Productivity Powerhouse when you join Solopreneur CEO, OR you can upgrade *from* Productivity Powerhouse *to* Solopreneur CEO — and be fully reimbursed for your initial investment into Productivity Powerhouse when you do so!
Productivity Powerhouse is like the DIY version of Solopreneur CEO!  Full details & enroll in the e-course here.
You went through Productivity Powerhouse as part of Solopreneur CEO — approximately how many hours have you saved as a result?
5 - 8 hours/week.
Is there anything else you'd like to share?
Some quotes from my journal reflections after some of our coaching sessions: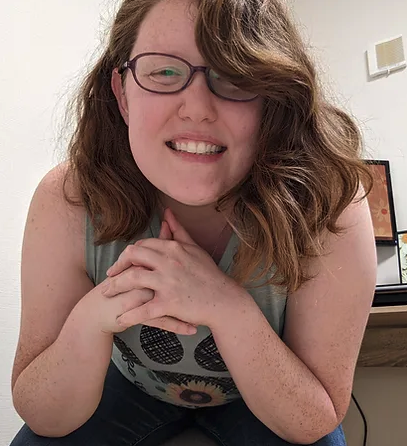 Based on Sagan's questions and comments, I feel like she really gets me and understands what I want to do with my life and business.
Sagan made me feel like my goals for my business are possible, and not in a fakey "anything is possible if you just believe!" way but in a "we can figure out a way to make this work" way.
We covered a ton of stuff today, as usual. And I feel really great and motivated and inspired, as usual!
---
A HUGE thank you to Toni for sharing all about her 6-month 1:1 Solopreneur CEO coaching experience! Check out her editing services for fantasy & sci-fi authors here.
---
Want to experience this kind of business & life transformation for yourself?
Get inside Solopreneur CEO now...