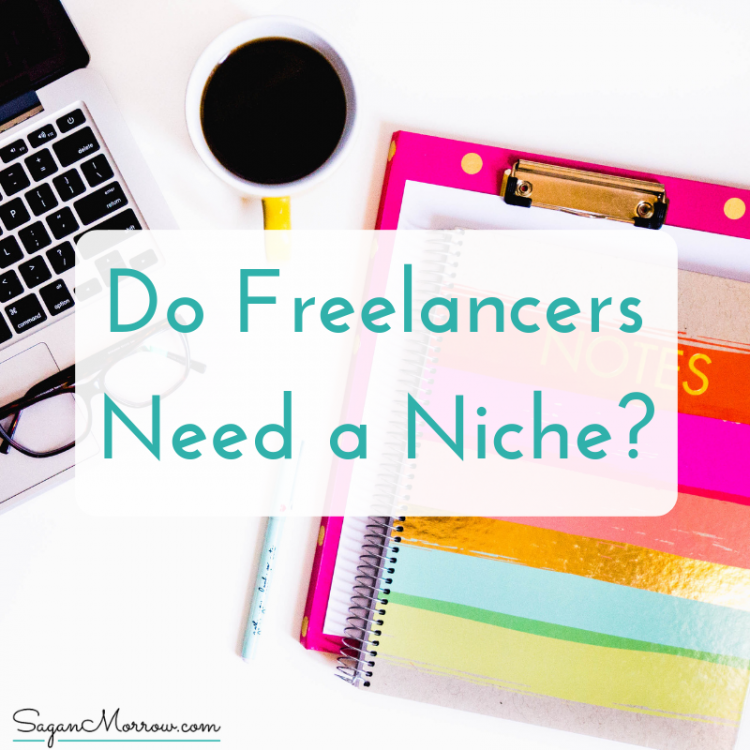 You hear it from the experts all the time: "You NEED to have a niche for your freelance business! Hone in on your niche! Stop offering generalized services!" 
What you might NOT be hearing, however, is why having a niche even MATTERS…
...Or about the value in offering some generalized services along with your niched ones.
Let's dive into this topic for today's blog post!
First things first: WHY do I need a niche? Why does a niche matter?
Do you want to…
Market your freelance business effectively?
Work with your ideal clients?
Get projects you love working on (and have a great deal of experience in)?
Have a targeted strategy with your business plan?
Get results faster with your business?
…well, guess what? If you want all of those things, then honing in on your niche is going to help you get there!
Offering niche services in your freelance business will empower you to create a much more targeted, structured, concrete, and actionable marketing strategy so that you can connect with your ideal clients and work on the exact projects that most appeal to you. If you want to get freelance clients and make money freelancing, choosing a niche will help you do that in a much more streamlined fashion.
Plus, you'll be much more likely to be seen as an expert in your field when you offer niche services.
In that case, why should I bother offering generalized services?
When you're starting out with your business, it's important to have a very focused direction so that you can identify actions to take and make progress with your business.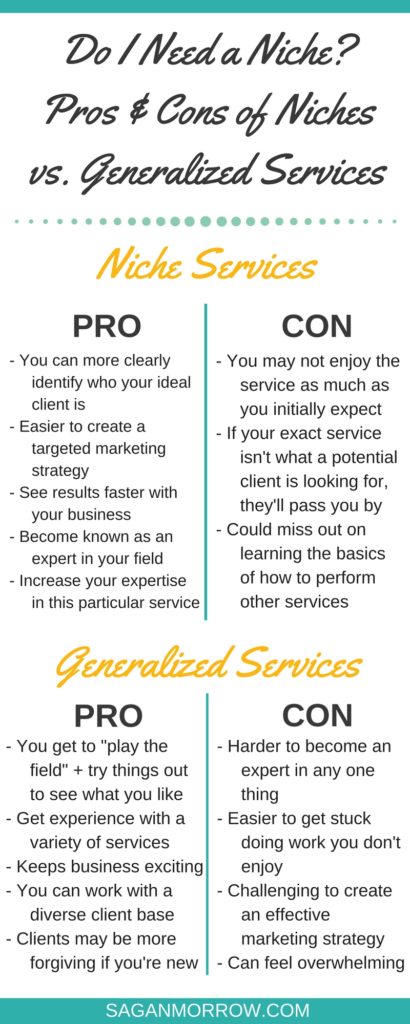 However, you might not ACTUALLY know what it is that you *really* want to focus on with your business!
Sure, proofreading e-books might sound like the dream right now… but there's a very real possibility that six months from now, you'll realize your passion is really about copy editing children's books. NOW what do you do?
When you take on a variety of different projects, you get the opportunity to experiment with different services to see what speaks to you and what doesn't. You might be surprised at what you discover about yourself!
Generalizing your freelance services enables you to work with a broader range of clients on a more diverse spectrum of projects so that in the future, you will be able to more clearly identify exactly what you do---and DON'T---want to offer services in with your freelance business.
So… do I need a niche or should I offer generalized services?
Well… you should do both!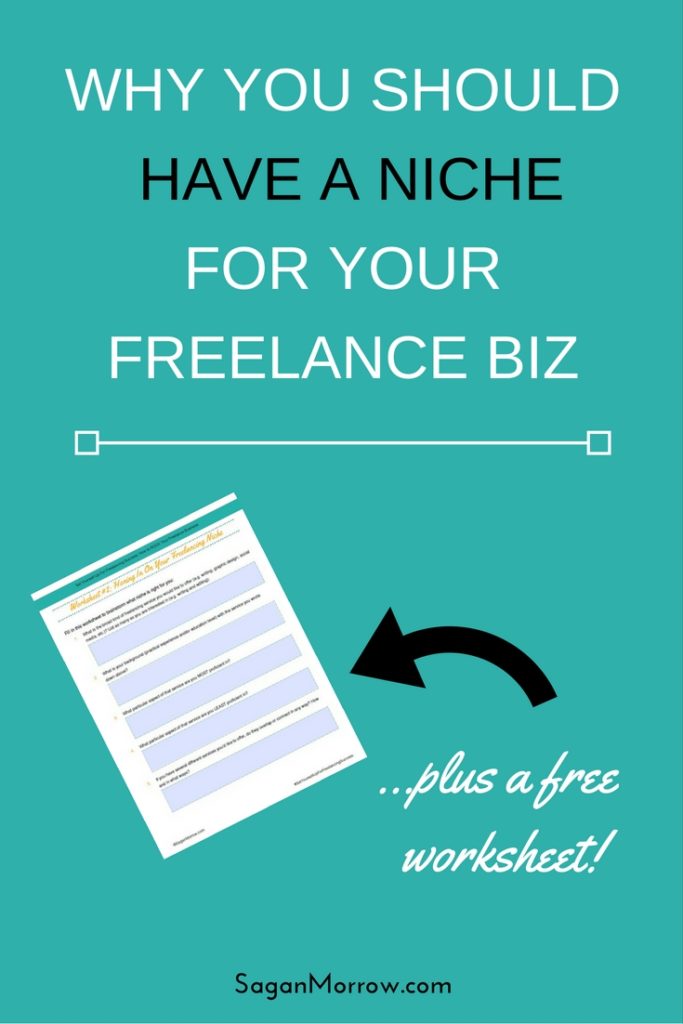 Of course, it's not quite as simple as that. What you'll want to do is focus on your niche as your primary offer---basically, make it what you talk about all the time, and what you are known for. Your GENERALIZED services are the fine print.
Here's how it works: promote yourself as offering a specific, niched service on social media, at networking events, in all of your promotional materials, on your website, etc. Talk about that one thing. Become KNOWN for that one thing.
…and then, at the bottom of your freelance services webpage, add a few lines about how you are also available to do other kinds of freelancing work in your field, including but not limited to XYZ.
This ensures you won't be pigeonholed into one specific service. You're letting people know that if they REALLY want to work with you, but they don't want the exact service you're promoting, there are still ways around that. This is a great way to get more freelance clients!
And if potential clients really want to hire you for a project that's a little outside of your niche but you're still qualified for it and the project interests you, then why NOT go for it?
The purpose of niching is so that you can more accurately target and connect with your ideal client, position yourself as an expert in your industry, and create an AWESOME business plan and marketing strategy so as to set yourself up for a successful and profitable freelance business.
…and THAT is why you will want to have a balance of both niching your services AND being open to working on projects outside of your niche, too.
Ready to learn more about identifying your ideal client, marketing your business, and getting paid to work on projects you're excited about?
Check out Pitching Clients 101: an affordable online course where you'll discover exactly how to reach out to clients and successfully "sell" them (without being salesy) on your services!
"I have REALLY enjoyed Sagan's programs. I feel much more confident in what I'm doing. I really appreciate how attentive she is with feedback and responding to questions quickly and with such valuable information.

I have gained so much from the materials Sagan offers – she's helped me to get through a lot of learning and logistics for my business. Thanks again!"

- Ella