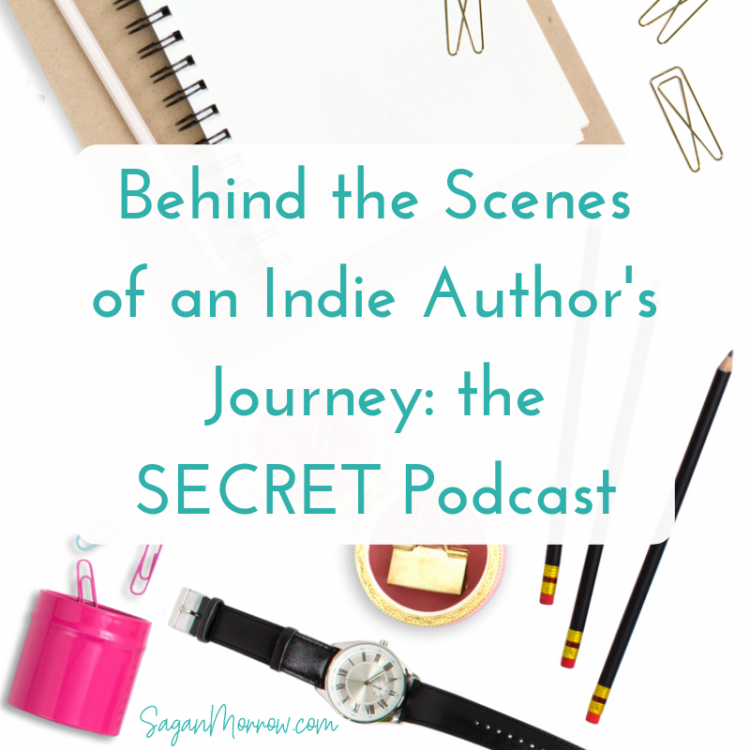 Have you ever wondered what life is like as an author? Are you curious about what goes on behind the scenes to write and publish books? You are in for a treat! I'm now sharing weekly sneak peeks of the behind-the-scenes life as an indie author through audio recordings. It's an indie author podcast!
For several years now, I've had a weekly behind-the-scenes newsletter for freelancers that I send out every Saturday. I share lessons I've learned that week in my business, or tips and inspiration for being more productive and handling a solo business.
So when I started writing romance novels last summer, I began a new email list specifically for those romance readers. And that's been fun, but every time I sent out an email, I felt like I wanted it to be bigger. More.
I kept having topics I wanted to write about that would be upwards of 1,000 words, which is fine for a blog post, but let's be honest—no one wants that in their email inbox each week.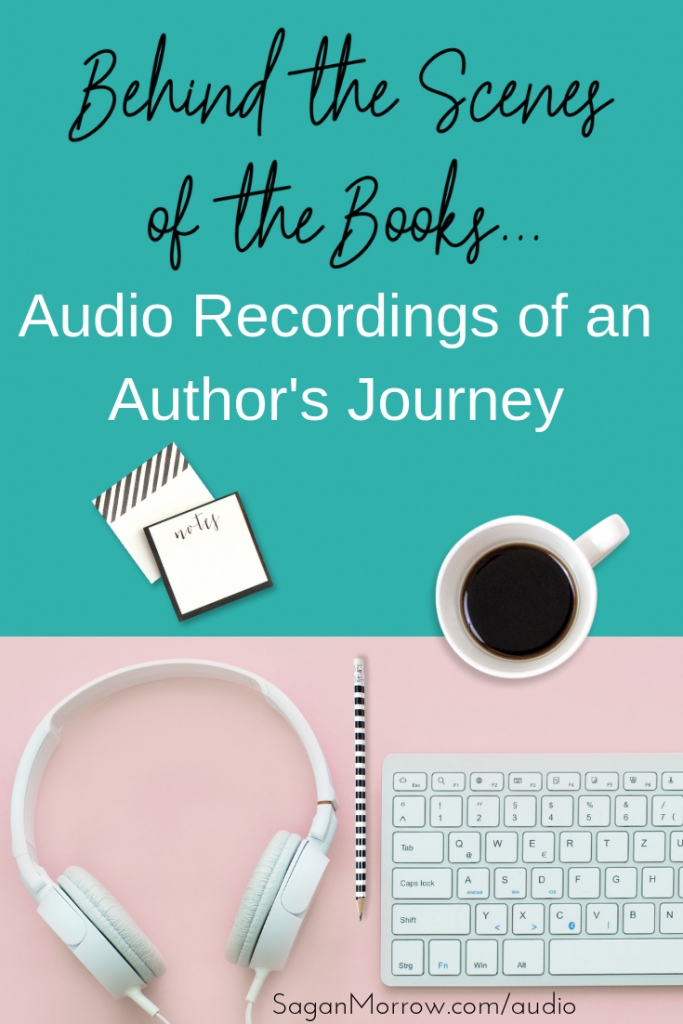 At the same time, I really miss hosting a podcast since closing down the small business podcast last year. But I have no interest in starting up a new podcast and dealing with editing audio, uploading episodes to iTunes, marketing the podcast, etc.
…And then I realized that I could have the best of all worlds!
Behind the Scenes of the Books: Audio Recordings of an Author's Journey is kind of like a cross between a "secret" podcast and a weekly newsletter. 
It's super straightforward in that I record the entire scripted episode in one go, so I don't have to worry about editing it. And the audio of it is essentially the type of content I'd want to include in a weekly e-newsletter, but it works better in audio format since it's considerably longer and more in-depth than people might want to read in text form.
The other reason why I thought it would be fun to do audio recordings is because, in all the feedback that I get from students in my online courses, one of the comments that comes up again and again is how much people enjoy the sound of my voice in the videos, and my presentation style and the way I convey content. Which is super flattering!
I thought about doing these weekly behind-the-scenes peeks of my author journey as videos, but then I thought that one of the barriers I'd face would be that I'd want to get dressed and put on makeup and such to prepare for each video.
Basically, it felt like that would be an added unnecessary step, when people could just listen to me speak instead (and in which case, I wouldn't have to deal with the visual presentation aspect). So audio recordings made the most sense.

I'm so excited to share the audio recordings in this indie author podcast with you. It's a format that I think is going to be a lot of fun, and I've got a bunch of great topics that I'm eager to discuss, such as getting past confidence issues and insecurity as an author, receiving feedback from beta readers, my methods for outlining and writing stories, and so on.
The best part? It's totally free.
You get a backstage peek behind the curtain of my journey as an indie author without paying a penny!
Each audio recording is just 10 minutes long. They are also all accompanied by a written transcript, so if you are deaf or hard of hearing, or if you prefer reading to listening, then that option is accessible to you too.
Sample previews of the audio recordings…
Introduction (about the indie author podcast): 
Why I decided to create this indie author podcast: 
About the books (my book writing & publishing plan for 2019): 
Why I love self-publishing: 
Here's a list of upcoming episode topics for the indie author podcast, if you're wondering just what you'll get…
Benefits of self-publishing for new authors
How to improve confidence & deal with perfectionism
My process for outlining & writing a new book (steal my methods!)
How to stay disciplined to write & publish books
What it's like to get feedback from beta readers
How I wrote 2 books in just one month
The writing, re-writing & editing process of my first full-length novel
Deciding whether to use a pen name, plus the "awkwardness" of writing romance
How many hours goes into writing & publishing a book?
Book launching past & present (what I do for book launches)
Real-life book stats & marketing experiments
Psst… In addition to the weekly audio recordings, you'll also get access to free chapters from my books.
I'm looking forward to getting candid on my author journey in terms of experimentation, too: what I learn as I build my writing skills, what works and doesn't work in my book marketing efforts, and how I juggle spending time on my books while also doing client work and teaching other freelancers through my e-courses.
And of course, if you have any burning questions you want answered in an episode, I'm happy to answer those as well. You know how important transparency is to me… so I can't wait to build on that aspect of my business to give you all the juicy details of being a published book writer.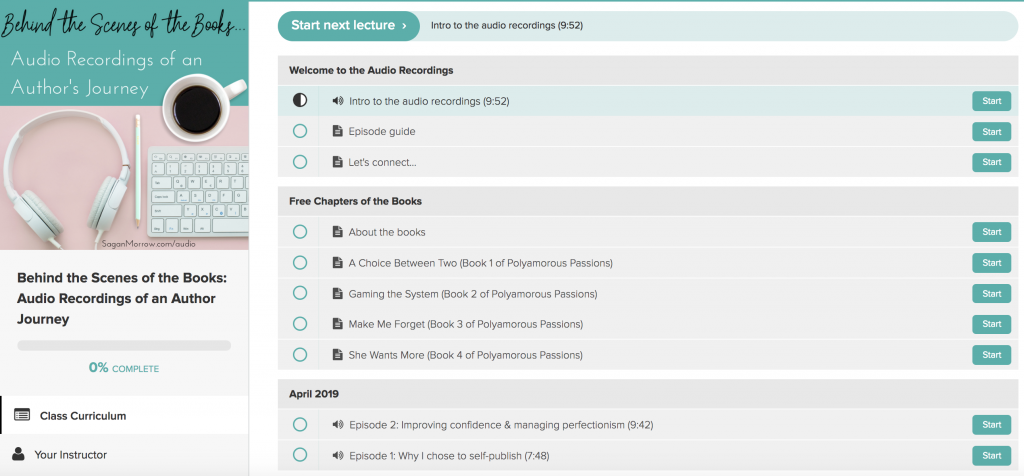 Ready to tune in?
I can't wait to hear what you think!