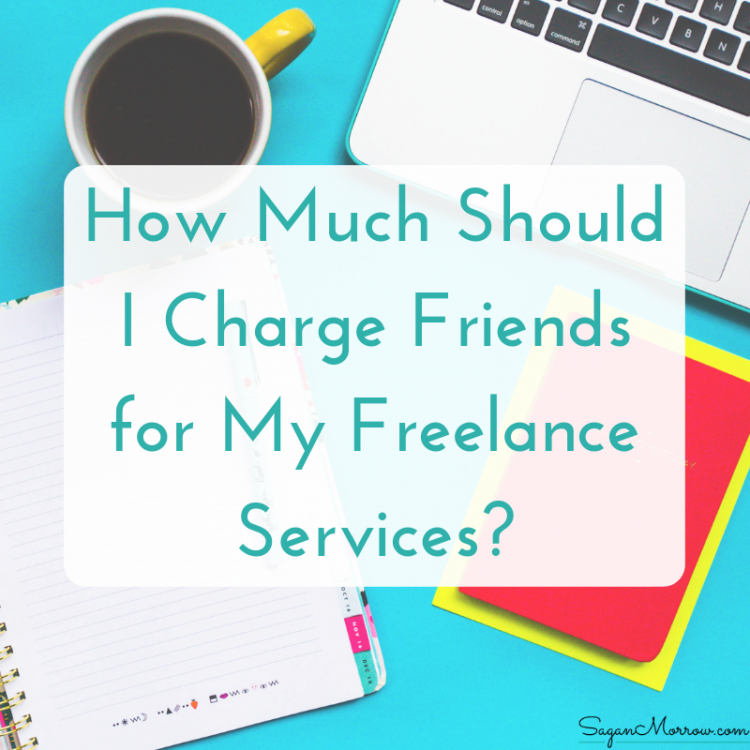 Grab your pricing strategies worksheet now >>
I have another video training for you today! This video looks at the big question so many freelancers have… how much should I charge friends for freelancing services?
It's one thing to set your rates for the general public. But what about when friends are involved?
We're getting to the bottom of that today!
Enjoy:
You can learn more about pricing strategies for freelancers by joining the Keep Your Clients e-course.
Some more things to keep in mind when a friend asks you to do freelance work for free: 
This is your business. You need to make a living and be able to pay your bills! The time that you spend working on projects for free is time away from paid projects that you could have worked on.
It's totally okay to price services on a case-by-case basis. Is it something that takes you 5 minutes or 5 hours to complete? Does this friend need you to deal with it ASAP and do you have to put other important projects on the back-burner? Is this your best friend/someone who has done tons for you over the years, or is it a friend who you get along well with but borders on being more of an acquaintance than anything else?
If you're discounting instead of doing it for free, don't go any less than a 50% discount. If you typically offer freelancing services at $50/hour, you could perhaps charge a friend $25/hour. If you're going to discount it, you still want to be able to at least cover some of the time you put into the work. There's not really much point in charging a friend $5 (in that case, just ask them to buy you a cup of coffee sometime!).
When you're just starting out, doing work for free or at a discount can be a GREAT way to gain experience and get testimonials. If you've never had a client before, then your friends are the perfect "clients"! Offer to work on projects in exchange for a testimonial and to be able to use the work as a sample for your portfolio, for example. Doing this in the beginning will get your foot in the door in your industry.
Grab your pricing strategies worksheet >>
How do you handle this issue? What questions do you have about pricing freelancing services? Share in the comments section below!