Edited to note: this webinar is over now. BUT you can sign up for the free cheatsheet to save time in your business!  Grab it here: 
Grab the cheatsheet to save 45+ hours each month >>
Popping in quickly to say hi, friends! And also, if you are thinking about starting a home-based business, I've got something pretty awesome for you…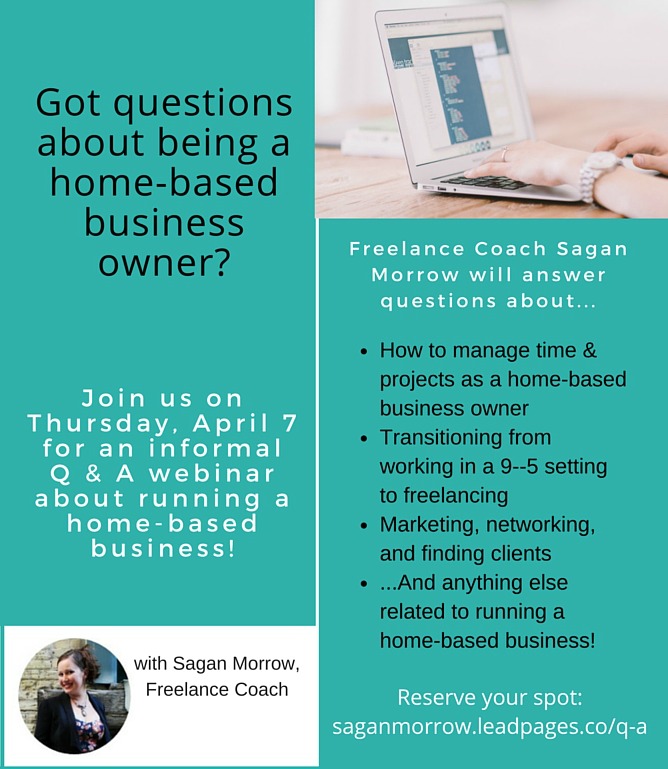 It's a free Q & A webinar where you can ask me anything about running a home-based business!
After seeing questions about being a home-based business owner come up again and again in Facebook groups, and WANTING to respond to every question but not being able to (because then I'd get NOTHING done), I decided yesterday that it is definitely necessary to do a fun, informal Q & A webinar on this topic.
So, next week on Thursday April 7th at 1:00 PM Central time (seriously, it's the soonest date I had a free hour or two. Goodness), we're going to do just that.
You can submit your questions to me ahead of time, or keep track of things you want to chat about and then ask your questions live.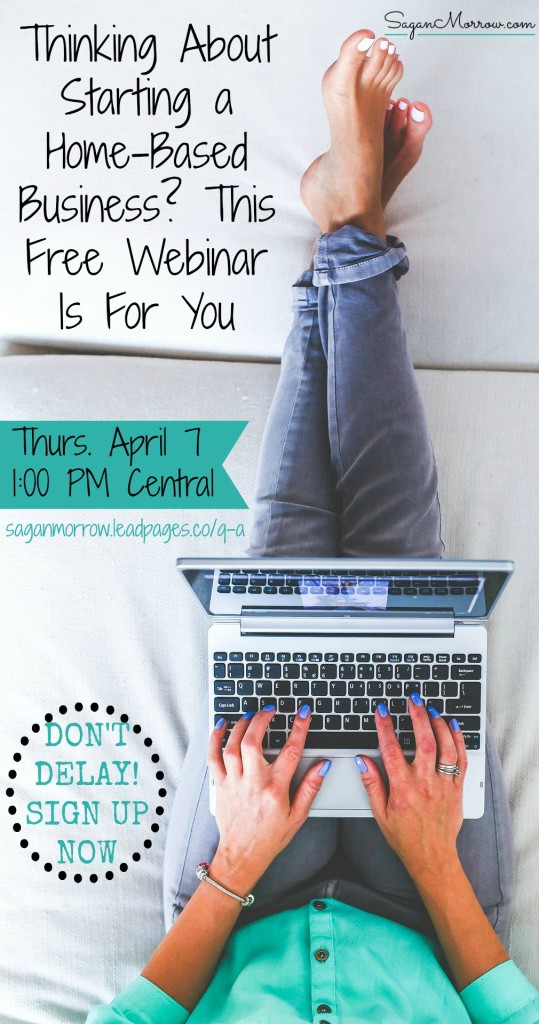 It's going to be fun and informal—we're just hanging out and chatting (and hopefully you'll learn something, too!). After all, one of the challenging things about being a home-based business owner is that it can feel like we're ALL ALONE. But you're not! There are so many of us out here, and I'm looking forward to sharing some helpful advice and practical tips that you can take and apply to your home-based business.
Be sure to sign up for this webinar ahead of time to reserve your spot!
Wondering what kind of questions to ask? The sky is the limit! Ask anything related to being a home-based business owner, and I'll do my best to answer your questions. A few different topics might include…
How to manage your time & projects as a home-based business owner
Tips on transitioning from a traditional 9—5 job to full-time freelancing
How to market your services, network, and find clients
Tips for staying productive and efficient as home-based business owners
Will you join me at this webinar? Do you have any questions you want answered? Let me know in the comments section below!
I promise we'll get back to more regularly-scheduled blog programming when things aren't so crazy busy! Thanks for bearing with me.
Sorry you missed this webinar! Instead, get tips on how to save time in your business with this handy cheatsheet: