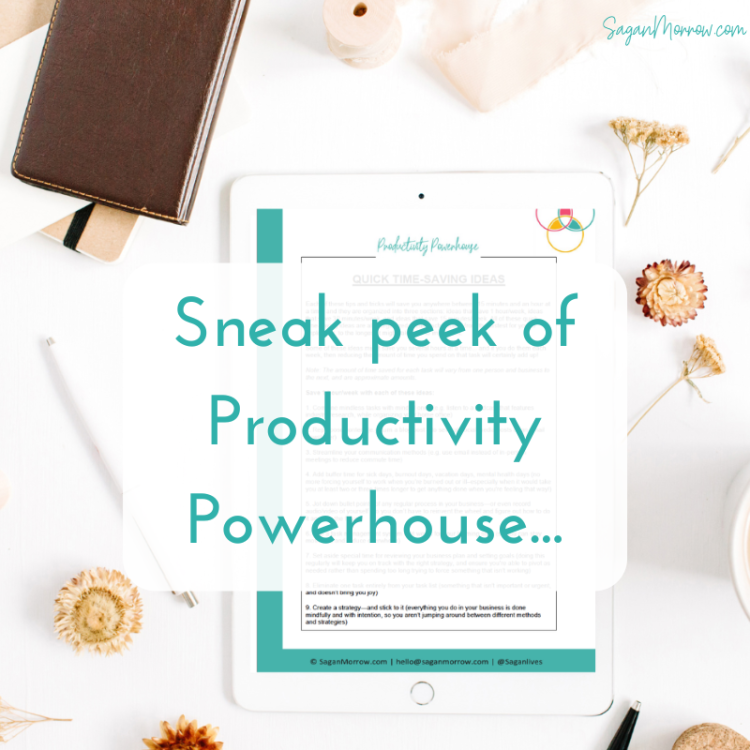 Maybe you already know about Productivity Powerhouse, AKA my signature self-study, anti-hustle productivity e-course that teaches you how to save 10+ hours/week—EVERY week—WITHOUT burnout or overwhelm... so you finally achieve your business goals with ease & enjoyment.
...and in that case, you might be a bit curious as to what's actually inside the program...
...so I decided that today, I'd share a SNEAK PEEK of Productivity Powerhouse with you!
Sneak peek of the Welcome video inside Productivity Powerhouse:
Productivity Powerhouse features my signature ANTI-HUSTLE method that takes you from *overwhelmed & exhausted* to *productive & energized* as a solopreneur—WITHOUT burning out or working ridiculous hours...
...Even if you have chronic anxiety, juggle your side business with a 9 to 5 job, raise small kids at home, are too tired to even think about doing just one more thing, or feel like you simply "aren't a productive person."
---
⭐️ Perfect for: Solopreneurs & multi-passionate creatives who are sick and tired of feeling exhausted and never having the time or energy to pursue their big-picture goals—and who are wanting to create a business that supports their personal lifestyle desires ⭐️
---
Sneak peek of the How to Use This Program video inside Productivity Powerhouse:
Productivity Powerhouse is the #1 program for solopreneurs who want to design a business that fully supports your lifestyle.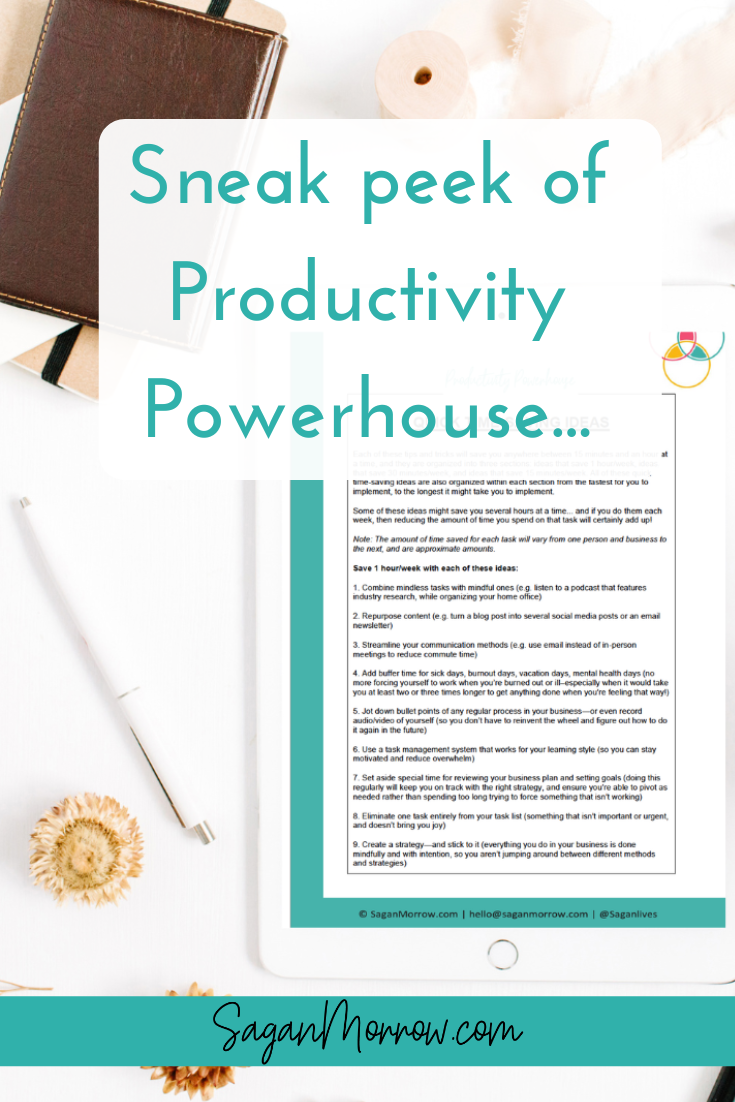 This program is highly unique, in that it provides built-in accountability, accommodates all different learning styles, combines deep inner mindset work with practical hands-on tangible and actionable strategies, and sets you up for the success you've been dreaming about!
"I cannot tell you how amazing it is to actually 'shut off' from my workday and focus entirely on my family in the evenings.

Before taking Productivity Powerhouse, I would walk past my office door and be reminded of the 1001 tasks still waiting for me to complete. Now, I walk past my office door without another thought because I already know I'll be ready to work the next day!

The relief you feel from actually managing your time well, rather than it managing you, is something you simply cannot put a price on!"

- Anabeth, project manager
Sneak peek of the About Your Instructor video inside Productivity Powerhouse:
Ready to join Productivity Powerhouse? 
...Doors are OPEN!
Consider this your invitation to become your next-level self and skyrocket your solopreneur success...
Let's do this: