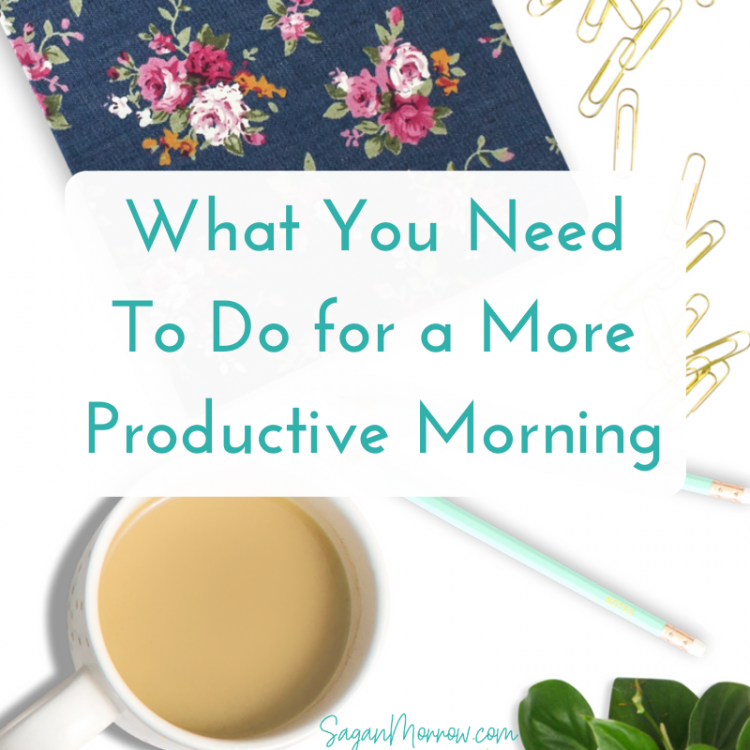 If you've ever wished you were a little more productive in the morning, these tips will help you out! Simple tips to make for a more productive morning
Grab the cheatsheet to save 45+ hours each month >>
1. Prepare the night before.
Tidy up your workspace before you wrap up your workday. Make notes on your to-do list for the following morning so that you'll be set to go when you wake up.
Also make a point of making your lunch and choosing your clothes the night before. This will save time in the morning so that you can focus your thinking on what really needs your attention.
2. Have a plan in place, or build habits for your morning routine.
Having a plan in place for what your morning will look like, or building daily morning habits or rituals, can get your day started on the right foot! When you know the first five or six things that you will do each morning and the order you will do them in, it frees up your mind to think about more important things.
It also means that you won't be struggling to figure out what you should do next; you're automating some parts of your day to save time and get to the important work that needs to be done.
3. Assess your day and tasks before you get started.
This is something that too many people skip—and it can lead to major productivity and time management problems.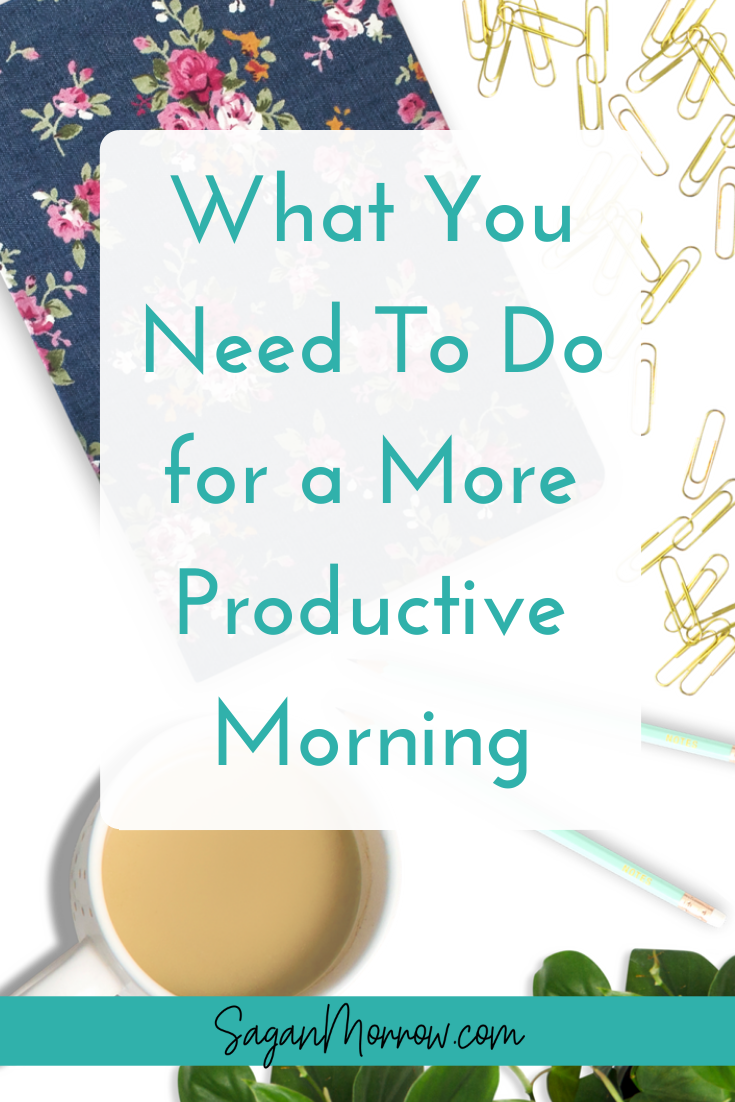 When you take a few extra minutes in the morning to look at your agenda for the day and your to-do list for the next week, you can assess what should get priority right now and start focusing on that.
Grab the cheatsheet to save 45+ hours each month >>
If you just jump straight into your workday, it's likely that you'll forget about something here and something there. They might be small things, but they'll add up! It's better to take the time to assess your day and plan accordingly first thing in the morning.
By the way, you should do this on a weekly basis: weekly check-ins can make a HUGE difference for your productivity levels! Grab the cheatsheet to learn more about how those weekly check-ins can work.
What do you do to make your mornings more productive? What questions do you have about becoming a more productive version of yourself? Share in the comments section below!