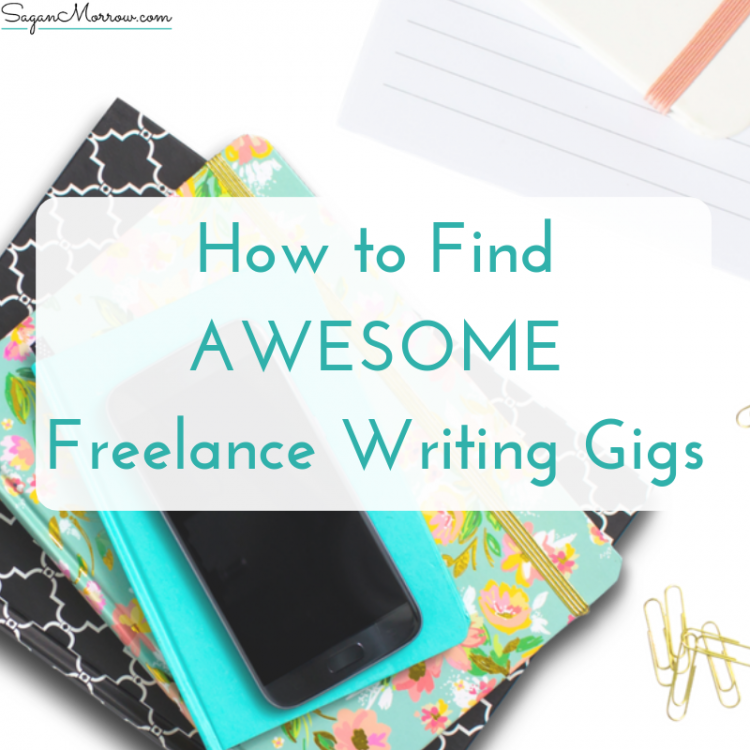 Perhaps you're just starting out as a freelance writer, or maybe you've been trying to *make it* as a freelance writer for a while, but you just can't figure out how to find freelance writing jobs.
You know you want to write for a living... but how do you go about LOOKING for the awesome freelance writing gigs you know are out there?
This article, excerpted from the super-affordable Monetize Your Blog With Freelance Writing e-course, will help you get started!
When it comes to finding awesome freelance writing jobs, you need to ask yourself a series of questions...
1) What kind of writing do you want to do?
Do you want to write guest articles for other blogs? Do you want to write blog posts for prominent websites? Do you want to write magazine articles? Do you want to write website copy for companies?
It's okay if you're not entirely sure of the type of writing you want to do yet. Pick one of the above, and test it out for a little while. See how it goes for you (in terms of how much you like it and how many opportunities you can find), and then reassess and pivot as needed.
To give you an example, when I first started as a health blogger back in 2008, I decided I wanted to write for magazines. I managed to get a few gigs writing articles for magazines and a local newspaper, and I enjoyed it... except that these publications would often edit my voice out of my work.
So instead, I began taking on freelance writing jobs of writing website copy for companies. The type of work I've done over the years has included things like writing blog posts for health & wellness websites, writing blog posts and ghostwriting newsletter articles for real estate companies and home-care companies, ghostwriting articles for a kitchen countertop company, writing webpages for a concrete company, etc.
It turns out I really enjoy the challenge of adapting to different voices when my name isn't attached to the work---such as ghostwriting webpages!
2) Who are the people who will hire me to do this kind of freelance writing?
Once you've chosen the type of freelance writing you will do, sit down and do a brainstorming session to think about WHO will theoretically hire you to do this work.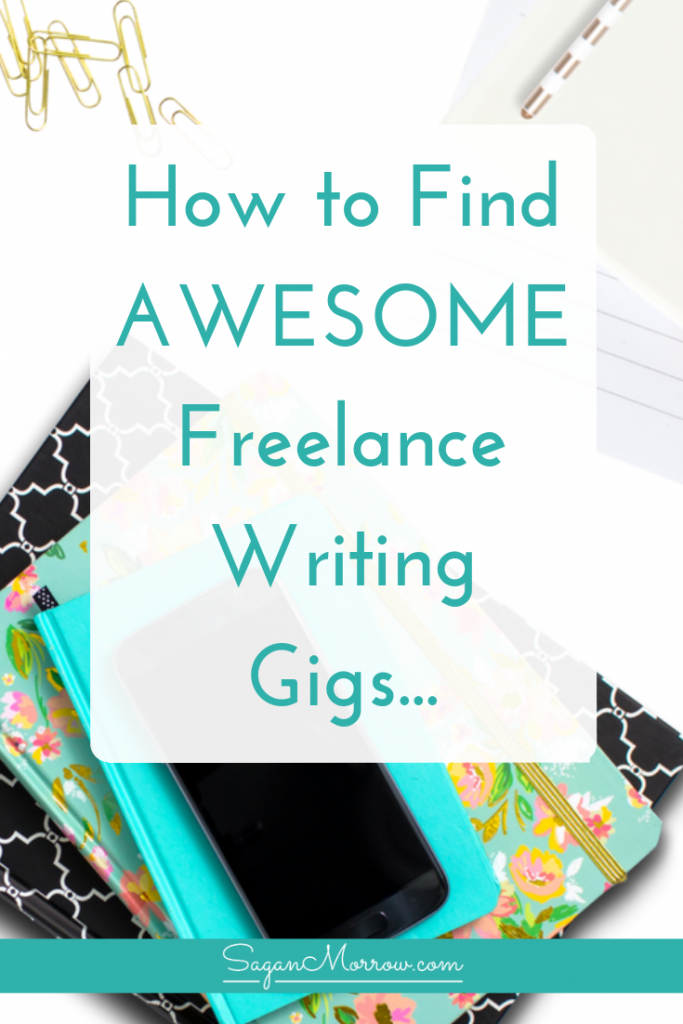 For example, if you love the idea of writing magazine articles similar to your blog niche, and your blog niche is in parenting, then put together a list of a couple dozen parenting magazines and start going down the Google rabbit hole to find out their submission process.
Or, if you like the idea of writing website copy for different companies, perhaps you might want to decide a particular niche that you'll write copy for. It would also be a great idea to start talking to your friends and colleagues about whether they know of any companies who are in need of someone to write (or rewrite!) their website content -- you might be surprised at how much work you can get from word-of-mouth referrals.
Learn how to identify your ideal client.
In the Monetize Your Blog With Freelance Writing e-course, you'll get a client directory template with a cheatsheet outlining step-by-step instructions for exactly how to compile your list of prospects!
3) How much time am I going to set aside to pitch my freelance writing services, and WHEN will I do it?
There's no sense in making grand plans if you aren't going to follow through on them! Now that you've put your plan in place, you need to actually ACT on it.
Be honest with yourself about how much time you can set aside each day/week to apply for freelance writing positions, actively build meaningful relationships with prospects, and/or pitch your services to potential clients.
Once you've determined how much time you can set aside based on your lifestyle needs, then you can designate a particular time of day or day of week to do it.
I encourage you to document your progress as you go along. You should fill out the client directory as a living document: include in the spreadsheet when you've reached out to and followed up with a prospect, etc. This will help you to stay accountable, so that you can see what exactly you've been doing over the past 3 weeks with your freelance writing business... and get inspired to keep moving forward. (You can get your client directory template and learn more about it in Monetize Your Blog With Freelance Writing.)
Plus, once you know your time capabilities, you can set goals with timelines and measure your progress as you go along!
4) How will I ensure that I continue to grow my freelance business?
It's great to get your initial few freelance writing clients... but don't stop there!
You'll want to create a strategy to keep those freelance writing clients, and/or attract new freelance clients.
Learn how to get retainer clients as a freelancer.
In order to do this, you'll want to identify how much you'll charge for your freelance writing services, what you'll do to pitch ideas that give you ongoing work (perhaps offering services at a discount for longer contracts, for example, or doing a mini series instead of writing a one-off blog post, or perhaps inviting past clients to provide you with testimonials and case studies that you can use to show your expertise to future clients and prospects).
By the way---in Monetize Your Blog With Freelance Writing, we go over how to price your freelance services and provide 15+ ideas for how to keep the momentum going with your freelance writing business.
It's the perfect way for how to find freelance writing jobs as a new freelancer!
"Monetize Your Blog With Freelance Writing has been really useful! I stopped at the 4th lesson [out of 10] for over an hour and wrote 2 pages of notes on what I could do to improve my freelance skills. I hadn't realized how inaccessible I had made myself to brands and businesses; I essentially wasted six years by not offering my services to them.
In just one day, as a result of taking Monetize Your Blog With Freelance Writing, I created a "hire me" page on my site, a spreadsheet with contact information for brands, and a generic price-list for a quick look at what I want for my time (customizable to each project). And I have a plan in place for looking for freelance gigs!
As a result of taking this e-course, I realized that until now I was doing EVERYTHING WRONG. A huge thank-you to Sagan and her wonderful course for helping me!"
- Amy Hunt, freelance writer + blogger
Remember: starting a freelance business can be hard, but it doesn't NEED to be!
When you're super strategic about what you're offering to clients, who you're offering your services to, how you'll go about pitching those services, and what you'll do to measure your progress and continue moving forward, you can have a great amount of success as a freelancer.
Don't despair! You can TOTALLY do this. Many others have been in your situation before, and will be again. We all start at the very beginning, and we all have obstacles to overcome. You're not alone in this, and you really do have it in you to build a successful freelance writing business!
What questions do you have about how to find freelance writing jobs? Share in the comments section below!