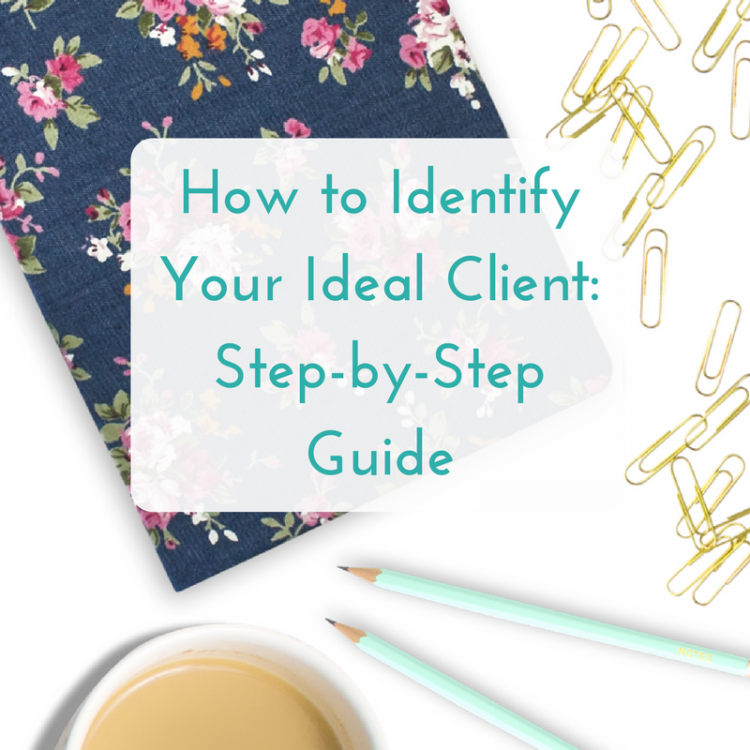 Before you begin marketing your services as a freelancer, you need to know WHO you're marketing to! And that means identifying your ideal client.
A big mistake that too many business owners make is to begin promoting themselves and their work, without considering who they're trying to target. Without having an ideal client in mind, you can't be strategic about the way you talk about your services, and you won't be able to reach out to your ideal client.
Basically, if you don't identify your ideal client, you're probably going to REALLY struggle with marketing your business, finding work, and getting hired.
Eep!
Luckily, I've got a few tips here to help you out when it comes to identifying your ideal client!
Step #1: Choose the type of freelance business you'll have
Think about whether your business will primarily be online or offline, the types of services you'd like to offer with your business, and the industry or field you'll be working in, for example.
Learn more about how to choose what type of business to have.
Step #2: Identify the demographics that define you and your business
Is your age, gender, or geographic location an important part of your own or your business identity, for example? Consider making a Venn diagram here, with one circle as your personal demographic identifiers and the other circle as your business demographic identifiers. Be sure to include anything that covers both in the overlapping of the circles.
Step #3: Identify the values that define you and your business
Consider philosophies, lifestyle choices, political/religious affiliations, etc. What is most important to you and your business? How do these values contribute to your personal ideologies and vision for your business?
Step #4: Brainstorm who would most benefit from the type of services you offer
Once you know what type of freelance services you'll offer, you need to look into what type of individual, business, or organization would most benefit from that particular set of services? Dig as deep as you can right now (you can even set the timer for 5 or 10 minutes and create a list of as many specific types of businesses as you can think of that would directly benefit from having your unique services).
Step #5: Make a list of some of the people you've worked with in the past or had good relationships with
Listing out the people's names (or business names) will enable you to best see commonalities—which we'll get to in the next question. For now, just list out everyone you can think of who you've worked with in the past… and, most importantly, who you've ENJOYED working with and had good relationships with.
Step #6: Identify what those people have in common (with each other and with you)
Now it's time to connect the dots! For all of those people who you used to work with—in particular the people you MOST enjoyed working with—what do they have in common with each other? What do they have in common with YOU? What are some characteristics that you see repeating themselves in all the people/businesses that you've most enjoyed working with over the years?
Step #7: Create a list of the people you would most love to work with
This time, list out your list of ideal people to work with.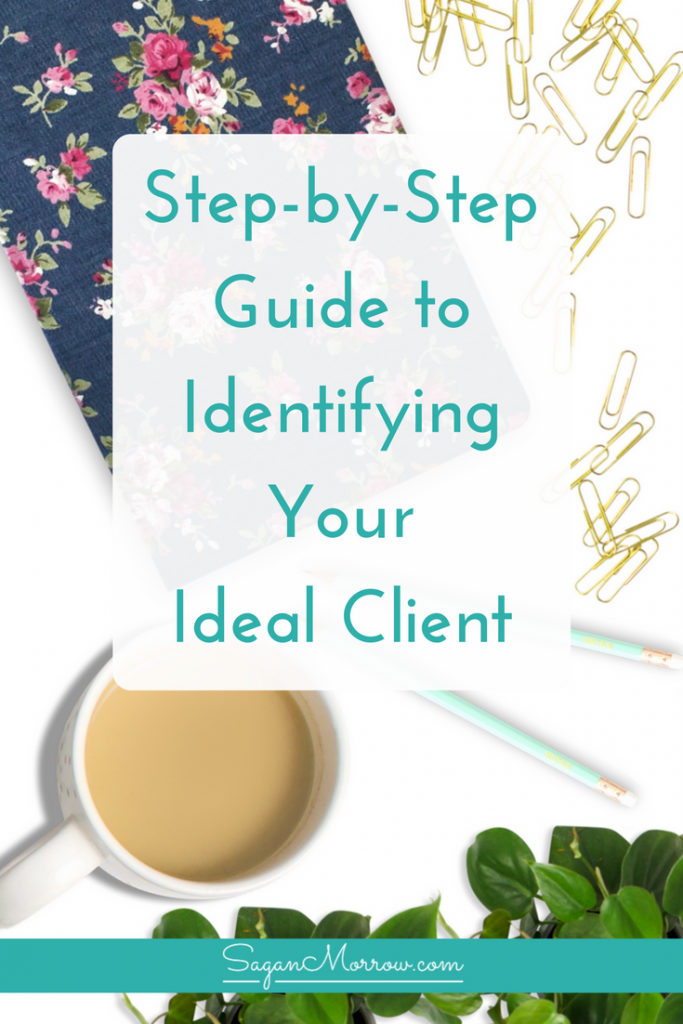 It's okay to dream big here and get really specific on names (e.g. Oprah)—OR to think in broader terms (e.g. new authors trying to publish science fiction novels).
The idea behind this step is that you have the opportunity to just explore ideas and think outside the box. You can compare your answers to this question with your answers to the above questions, and see if they align nicely. This exercise will enable you to more clearly articulate to yourself the type of people you want to work with.
Upon completing the seven steps outlined here, you should have a very clear idea of who your ideal client is that you'll be targeting!
Ideal Client Profile Worksheet...
Psst… I have a special treat for you—ideal client profile worksheet! The ideal client profile worksheet will help you identify who your ideal client is so you can start connecting with them in meaningful ways.
Click HERE to grab that ideal client profile worksheet.
What's next, after identifying your ideal client?
After you've identified your ideal client, your next steps include: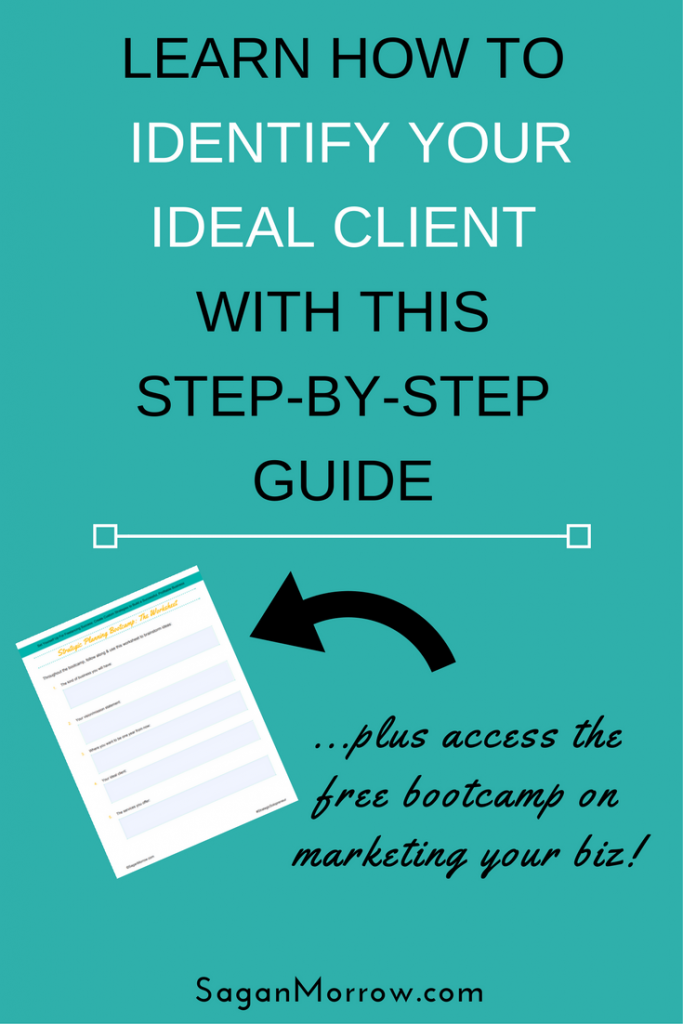 Creating and fine-tuning your brand's voice

Identifying the right marketing techniques for YOU and your unique business
Creating a comprehensive strategy for each marketing technique in a way that feels good to you (sleaze-free!)
Actively pitching your services to potential clients
Having a plan in place for retaining existing clients and maintaining healthy, positive relationships with your clients
I'm helping you to finally get started with pitching potential clients (with confidence!) inside the Pitching Clients 101 e-course. You won't want to miss out!
How do you feel now about identifying your ideal client? Share this post on Twitter or Instagram & tag us (@Saganlives) so we can cheer you on!