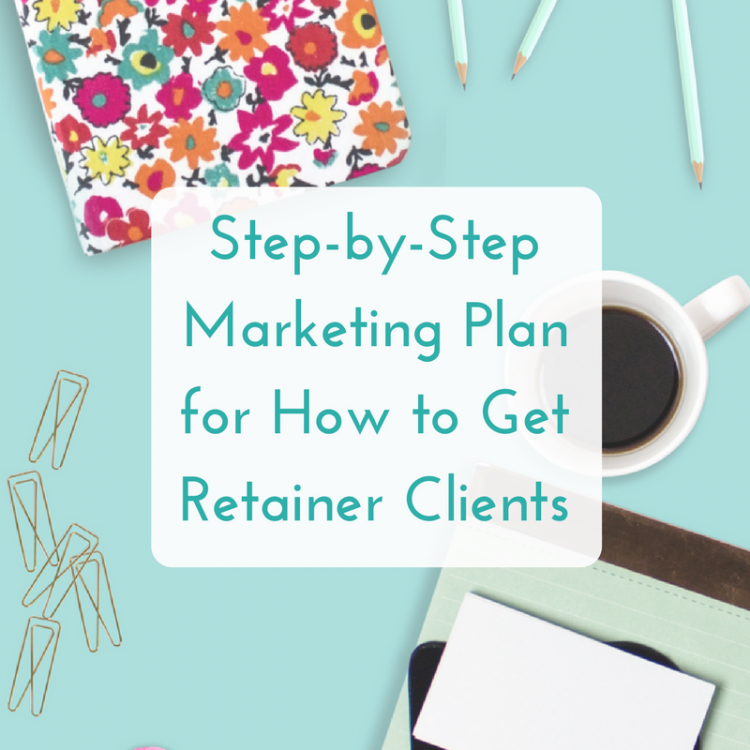 Last week I launched an epic new video training that's now available year-round for your viewing! It's all about how to create a strategic plan of action for your freelance business, so you can get more done in less time and be intentional about every step you take in your business. Even better, it includes an example plan of action for how to get retainer clients in 12 weeks that you can basically copy and paste into your own business!
The bootcamp features step-by-step instructions for exactly what you could be doing every single week to build relationships with prospects, get short-term work, and then turn that short-term work into an ongoing long-term project.
This video training was initially recorded live at the beginning of June as an hour-long workshop. What I've done with it is to divide up that full hour into bite-sized, manageable chunks, so that each lesson is just 2 or 3 minutes long. Easily digestible, right?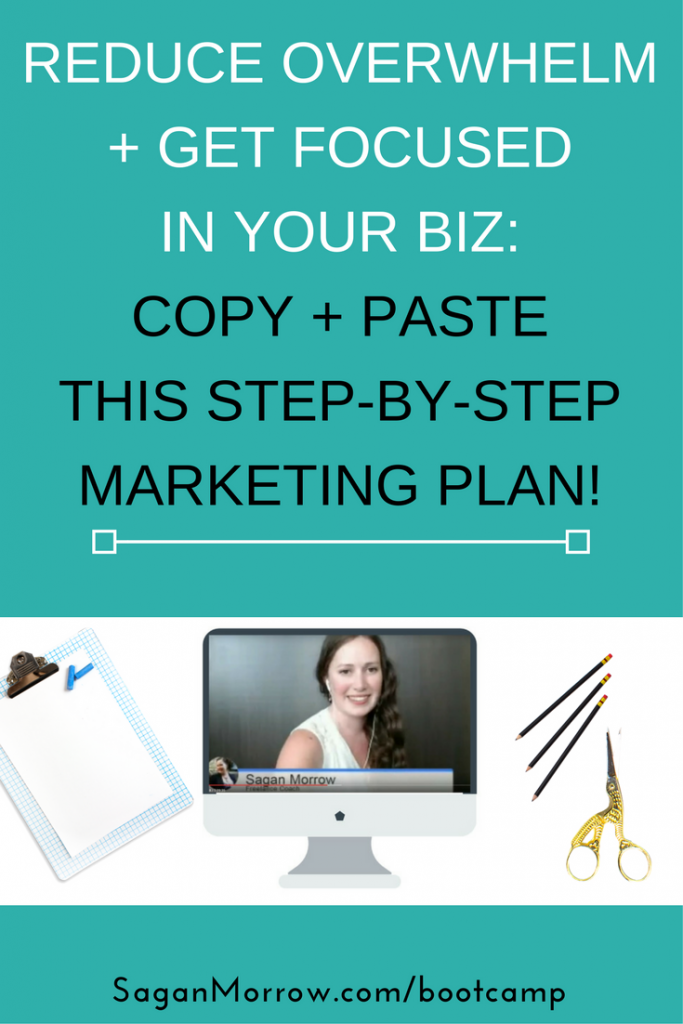 Here's the thing: I KNOW how tough it can be to set aside a full hour at a time to go through a business training session. But every one of us can set aside a few minutes here and there to watch a couple videos!
It is also with this in mind that when you sign up for the bootcamp, you'll receive email reminders every day over the course of about a week to remind you about the training and advise you on which lessons to watch next. I've definitely signed up for a lot of trainings over the years that I've never gotten around to finishing, so the idea behind this is to make your life easier so you can actually get around to watching every single one of the lessons.
What can you expect in this business bootcamp?
Module 1 of the bootcamp goes over the foundations of creating your strategic plan of action: we talk about why this even matters at all (see video above for that answer), a word-for-word example of what my own mission statement looks like, a step-by-step guide for how to create a mission statement or vision for your own business, what to consider when choosing where you want to be one year from now, and the importance of choosing your ideal clients and services that you'll offer.
Module 2 of the bootcamp is all about goal-setting for your business! We have a goal-setting overview (see video above for a taste of this module), a real-life example of my own business goals (taken straight from my business plan), the importance of adding objectives to your business goals and what that looks like, the 3 most important goals you need, and breaking down your 3-month business goal.
Module 3 of the bootcamp is one of my favourite parts: it walks you through how to create your own marketing strategy. We do this with a 3-month plan overview, plus weekly examples of what you could work on over the course of 12 weeks to build relationships with prospects, get hired by clients, and turn that short-term work into long-term retainer work (yep… you'll learn how to get retainer clients for your freelance business!).
Here's a glimpse of Module 3 for you:
In Module 4, you'll learn what you need to do to put everything that you learned in this free bootcamp together so that you can make real progress with your business (and have fun with it, too!). We go over a recap and tips on what to do with this plan of action, discuss balancing planning with taking action in your business, explore how you can build a successful, profitable freelance business over the course of seven weeks, showcase a couple freelancer case studies, and talk about your next step moving forward after taking this bootcamp.
You also get a worksheet to follow along with the bootcamp, so that you can take what you learn and apply it to your own business. This bootcamp is ALL about the practical steps to take for your business!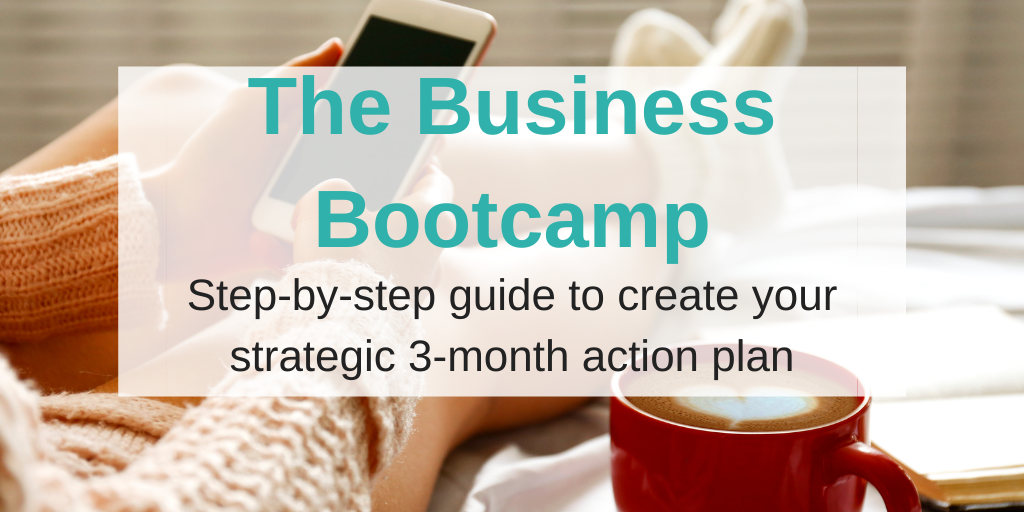 With this bootcamp, I'm also really keen on transforming the way we all view business plans. I know that so many people really struggle with creating business plans and don't find them fun at all, but I happen to find business plans to be really sexy.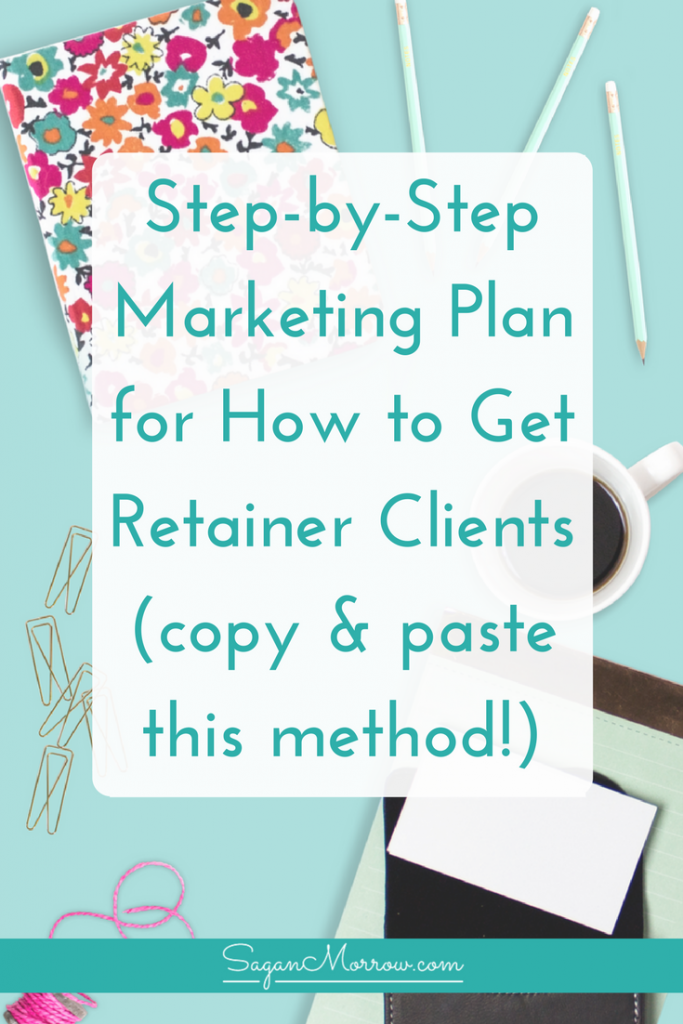 You probably don't like doing business plans because you feel like it needs to this heavy, boring, dry, jargon-filled, 30-page document. But here's the thing: it doesn't have to be like that! Business plans can be fun. They can be sexy. Plus, if you don't understand your business plan, then you're probably never going to use it, which defeats the entire purpose of a business plan.  
Business plans are what steer the ship of your business. It's an organic, living document. It should be something you can actually use and act upon. You shouldn't just create your business plan and then leave it to gather dust; you should instead refer to it on a regular basis. It's a foundational piece of your business to help you figure out if you're going in the right direction, working with the people you want to work with, etc. You should also look back at it and change it as you and your business grow over time: in the beginning, you might be updating your business plan once a month. As time goes on, it might be once every six months, or even once a year, that you update your business plan.
Your business plan should change with you and you should be able to take action on it. Have fun with it!
This bootcamp teaches you how to create various elements of your business plan, such as your mission statement and your goals. These important elements will help you move forward to put together other pieces of your strategic business plan so that you are actively marketing your business and getting hired by awesome clients to do the work you love.
So! Are you ready to learn how to get retainer clients for your freelance business? Click HERE to join the bootcamp now!