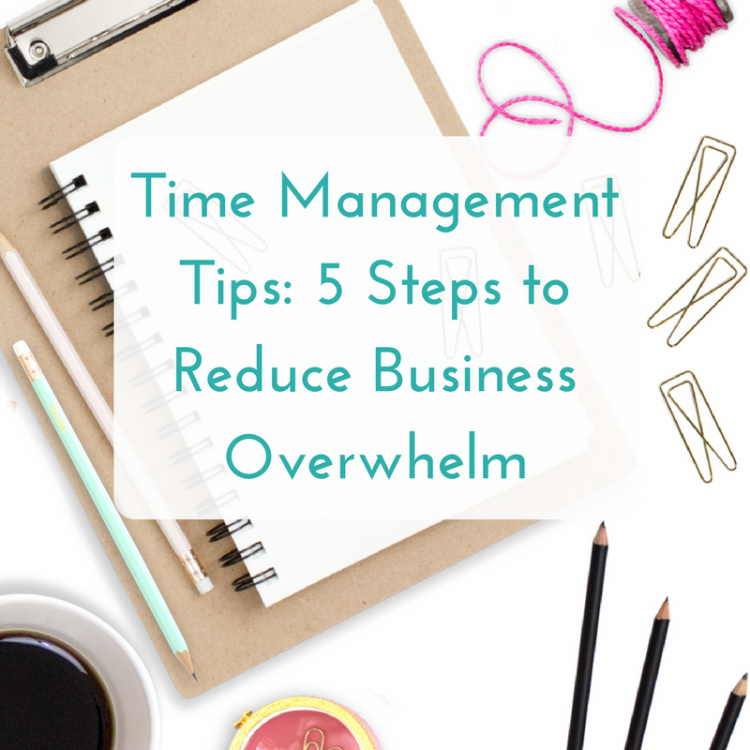 When most students sign up for one of my freelancer programs, they often do so because they feel overwhelmed and they don't know what they should focus on first, or what they should spend their time on. It's hard to know how to manage your time well when you feel as though you're being pulled in too many different directions! So today, I want to share some of my top time management tips to help you out...
The video recording I have for you here today is the replay of a Facebook live video I did on how to improve your time management skills in Brittany Berger's Unicorn Solopreneurs group, back on August 24 2017. I strongly encourage you to watch the entire video (it's just 30 minutes long), but if you only have a few minutes here and there, then you're in luck! I'm sharing the "show notes" from this time management tips video right here in the blog post.
Time Management Tips Video Replay: Show Notes
0:55 About me, Sagan: business blogger & freelancer for the past decade at SaganMorrow.com; author of The Business of Writing & Editing, course creator for online freelancer courses about how to quit your 9 to 5 job and how to build your own successful freelance business.
2:15 About launching the small business podcast, Candid Conversations, within just 7 days! Also about how my business partner and I manage our time even though we're both super busy.
Learn how we launched our podcast in 7 days.
3:45 Today: sharing time management tips, and talking about how to manage time effectively even when you're super busy and feel overwhelmed.
4:25 5-Step System to Navigating Time Management with your Business
4:40 Step #1: Get clarity (start with brainstorming session, and then translate that info into a business plan).
6:20 Why business plans matter and how to make your business plan awesome and use it as an effective tool for your business.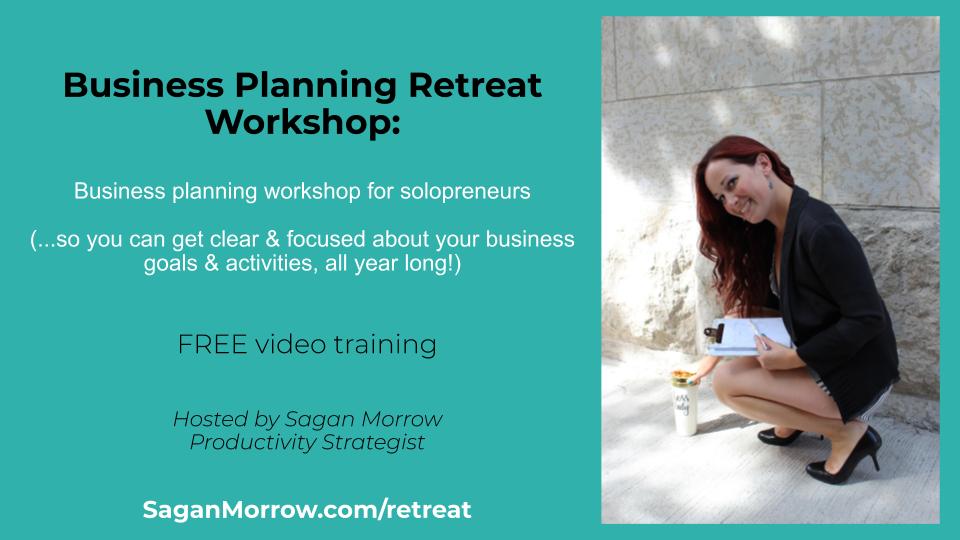 8:20 Step #2: Outline all the tasks you need to accomplish (write down everything you need to do in your business---do a brain-dump!).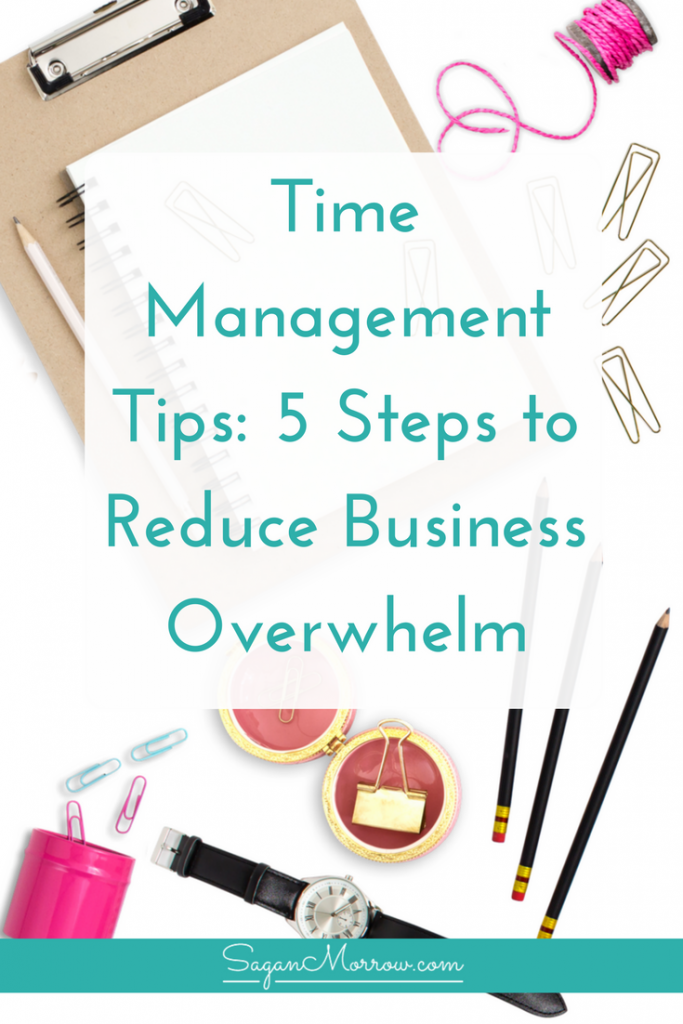 9:30 Step #3: Prioritize and organize your task list (what do you absolutely need to do? How long will each task take you? Set deadlines for each item and organize them in terms of the order of operations). This will help you see what's realistic in terms of goals for your business.
"It's about figuring out the right system for YOU, and ways you can enjoy it."
11:15 Set your tasks in a way that's MANAGEABLE as well as realistic. How many tasks can YOU manage in a particular day or week? Break your tasks up into bite-sized pieces to fit them into your unique business and lifestyle. It comes down to being strategic.
12:00 Step #4: Assess things and pivot (acknowledge your accomplishments to date, check in with yourself, and change directions if you need to).
12:25 Example: having weekly business meetings with my business partner (here's why I didn't accomplish a task---self-honesty!---and here's how we're doing and here's our next steps, etc.). The key is to have one day/week and a time that day to assess how things are going so you can pivot as needed to keep moving forward.
13:30 It's okay to change directions! But you need to pay attention to what's going on and how you feel about things, or you won't know when it's time to change directions.
14:10 All of these so far are foundational pieces. If you don't do all of the above steps, then Step #5 won't work for you!
14:50 Step #5: Automate and delegate. If you aren't strategic and don't have the foundational pieces in place, then automation won't work well for you. I like using MeetEdgar* for social media automation!
16:00 Automation is a great tool to enable you to not have to worry about some things, but instead engage in a real, meaningful way, in real-time with other people.
16:45 Delegating can involve hiring a VA, trading services with someone else, or asking someone in your life to help out.
18:00 It's okay to get creative with a lot of this!
18:15 Recap/overview of the time management tips 5-step system.
"If you did all of these steps today, you should be able to see results within a week!"
19:10 A few more quick tips... Tip #1 Work on the same tasks at the same times of day. This will help you get into the habit of doing things!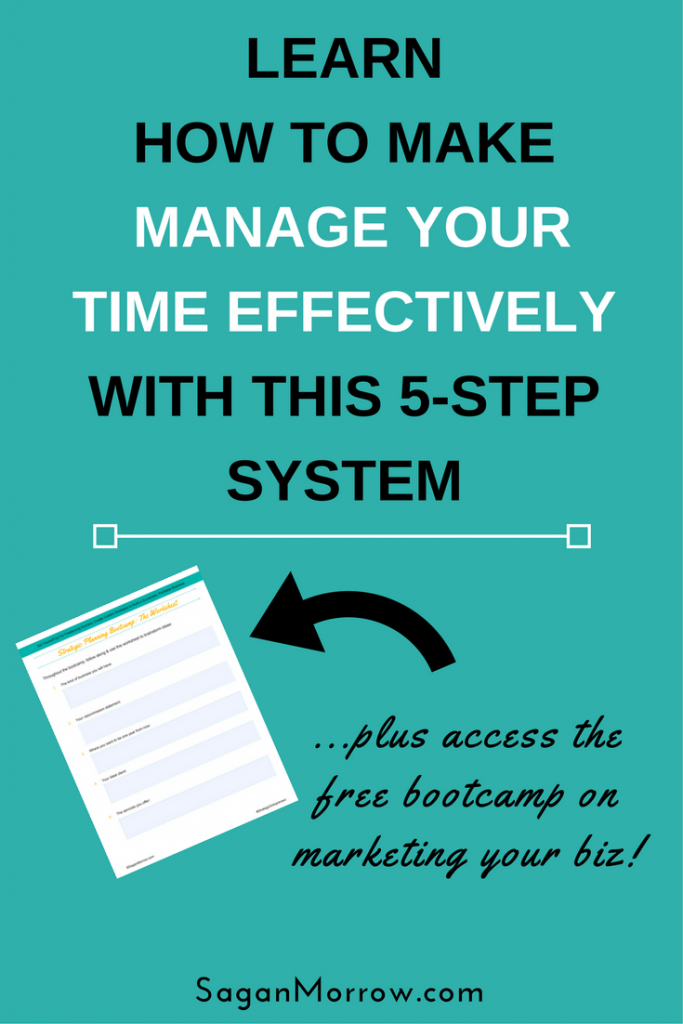 21:00 Tip #2: Plan out what you're going to do this week, every day of the week. Look at your one-month goal and break it down; work backwards to identify what you need to do each week over the next 4 weeks to accomplish that 1-month goal. Then break down your 1-week goal into 5---7 bite-sized tasks, that you can do each day.
21:45 "This way, you'll ensure that everything you do is done with intention, and done strategically, and working to further your business. If you're working on a bunch of things in your business and you don't really know why you're doing it, or because you're doing it only because some expert told you to do it, then that's a problem! You need to be able to know exactly why you're doing everything you do in your business. It's okay to experiment! But it's really easy for us to accidentally end up doing a bunch of things in our business without thinking if we should, or without looking at whether it's actually providing value and being useful and working to contribute towards our larger business goals."
22:40 Tip #3: Cut out anything that isn't crucial for your business. Example: me cutting back on blog posts.
24:25 "The good thing about cutting back is that you don't have to do it forever! You can add it back in later when you have more time."
"Having fun is so important for business, and it helps your mental health and productivity levels."
25:55 Recap of what we went over today: 5-step system featuring time management tips for your business, plus 3 quick tips on improving business organization and reducing business overwhelm.
26:30 How I've been documenting everything my business partner and I do, every single month, to grow our new business (Juxta Communications) from the ground up. Our small business case study was updated every month for the first year and shared the nitty-gritty behind the scenes details about our business.
"Business is so hard, but there's no sense in reinventing the wheel. There's no sense in figuring out everything on your own, when you can learn from us what's working and what's not working. We're experimenting and telling you what we like and what we don't like, and what's effective and what's not."
NOTE: The Small Business Case Study has been archived.
However, you can get freelancer resources inside the SaganMorrow.com School!
5 Steps to Better Time Management
Here's your quick recap in case you skipped over the above Show Notes...
Get clarity (through a brainstorming session and then creating your business plan)
Outline ALL of the tasks you need to do
Organize and prioritize your tasks
Assess how you're doing and pivot as needed
Automate and delegate where appropriate in your business
Additional Time Management Tips
A quick overview in case you scrolled past the Show Notes...
Work on the same tasks at the same times of day
Plan out what you will work on this week, every single week
Cut out anything that isn't crucial for your business
What do you think of these time management tips? Have you tried them in your own business? Share on Twitter or Instagram & tag me (@Saganlives) so we can continue the conversation!
*This article contains affiliate links.