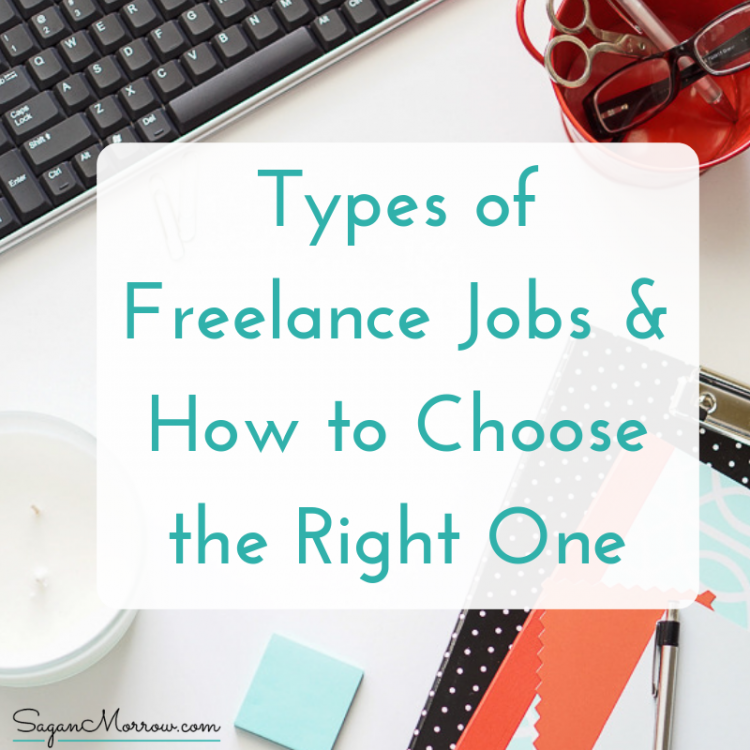 So you want to start a freelance business, but you aren't interested in being a freelance writer. You might think that being a freelance writer is your only option when it comes to starting a freelance business—but that's simply not true! There are many types of freelance jobs to choose from.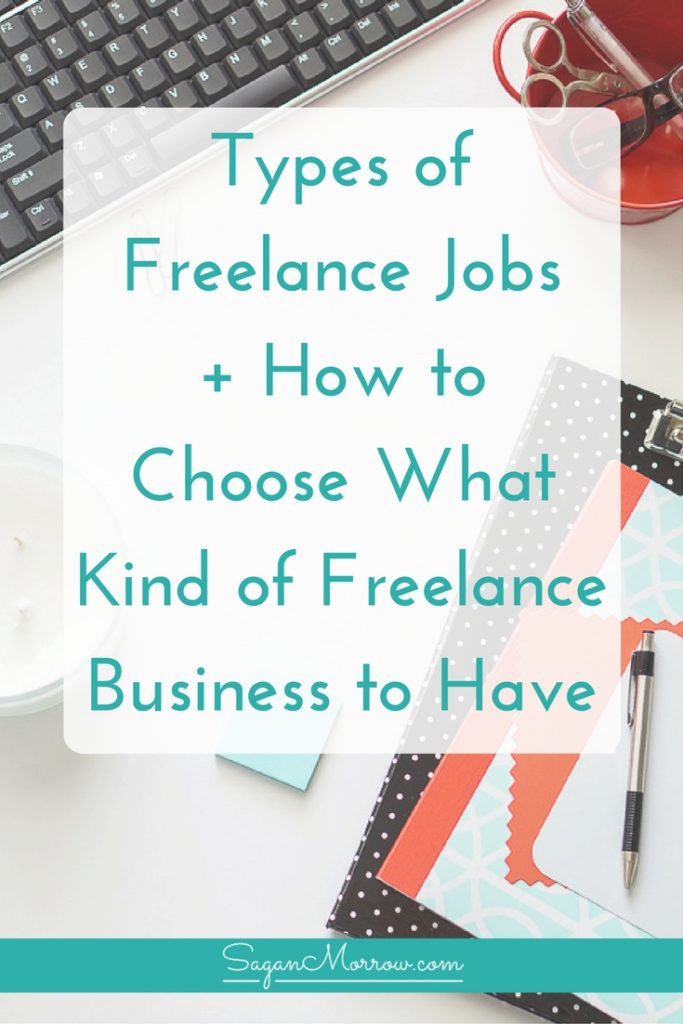 Grab your worksheet to create your freelance services webpage >>
It is incredible how many different types of freelance jobs and freelance businesses you can have.
The sky is the limit: being a freelancer is simply about having a service-based business.
Think about any type of service you would like to offer to clients, and voila! You can turn that into your freelance business.
Freelancers are basically any independent contractor who offer a service—any service!—to clients.
Still a little skeptical?
Here are just a few types of freelance jobs that you could have, in no particular order:
Writer (one of the most obvious/common types of freelance businesses!)
Editor
VA (virtual assistant)
Social media manager
Graphic designer
Web designer
Web developer
Instructional designer
E-learning developer
Transcriber
Photographer
Illustrator
Personal stylist
Makeup artist
Art curator
Bookkeeper
Data analyst
Music teacher
Translator
Digital strategist
…the list goes on!
If you aren't a writer, or you don't have any interest in writing for other people, that's okay. There are so many other options when it comes to starting a freelance business and making money freelancing besides being the traditional freelance writer.
(Pssst… as long as you focus on creating CUSTOMIZED strategies for your freelance business, you can start a successful, profitable business, no matter what type of freelancer you are!)
So… how do you go about choosing the right type of freelance business for YOU?
I recommend focusing on two main things:
What is most interesting and appealing to you? In other words, what are you most passionate about?
What do you have experience and/or education in?
When you look at these two things—and specifically see where there is overlap—you'll be able to identify what type of freelance business you should have.
The MOST important part about choosing what kind of freelance business you'll have is making sure that you genuinely care about it and are really interested in the work. As a small business owner, you will spend a lot of time on your business in the coming months and years… so you need to make sure it's something that genuinely appeals to you!
The experience/education piece is valuable for moving forward, but if you don't have much experience and/or education in your field, that's okay—you can work on building that up. We all start somewhere.
Grab your worksheet to create your freelance services webpage >>
Can you start a freelance business if you don't have much experience in either your industry OR in business?
The short answer is YES!
However, there are a few caveats…
You will need to get some basic experience in your skill before you start marketing your freelance business. For example, you can do work for friends for free in exchange for work samples, or you could take an online course in your field as a way to get professional development in the industry. I teach more about how you can get basic experience in the Goodbye 9 to 5 masterclass.
It's a good idea (and ethical!) to be upfront about your experience level at all times. Never pretend that you have a degree in something that you don't. Be honest if you are just starting out!
You should definitely do your research (and get help!) with how to start a business if you have no background in business. Don't try to do it all on your own! Try something like my free Business Planning Retreat Workshop to get started.
If you don't have the experience yet, either in business or in your industry, explore ways to frame that as a positive for clients.
For example, you can frame your inexperience as a plus for new clients: when you're just starting out, your prices will probably be lower AND you'll likely be more enthusiastic compared to someone who has a decade of experience under their belt, for example.
Take advantage of that type of thing when marketing your business!
Another way to do this is to consider how your past life and work experiences contribute to your current business.
For example, are there any skills you picked up on at an old job that can apply to your work as a freelancer?
If you worked as a cook or a server in a restaurant, you will likely have picked up valuable skills of maintaining focus in a hectic work environment, being able to think quickly, and not letting anything slip through the cracks.
Those are important skills! Don't discount them just because the actual work itself isn't relevant to your current situation. It's like getting an undergrad degree at university—the REAL skills you learn at university should be things like learning how to meet deadlines, think critically, work in teams, and prioritize tasks. It's not necessarily really about what you learn in the classes themselves that are going to be applicable in real-world situations.
So… what types of freelance jobs interest you? Do you know what kind of freelance business you want to have? Share in the comments section below! 
Grab your worksheet to create your freelance services webpage >>