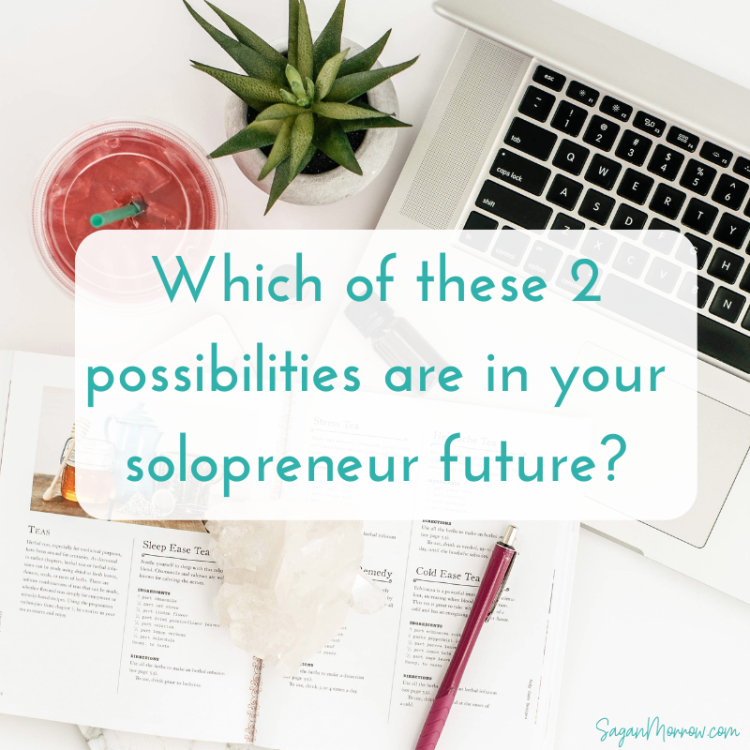 Where will you be in 3 months? What about 3 years?
I want you to take a second to imagine your future… 
You've taken action on the goals you've been dreaming about for YEARS, and you're pleasantly surprised at how quickly (and painlessly!) you've been able to make progress on those goals and dreams…
You feel really good, happy and satisfied and fulfilled, with how you spend your time every day — you no longer dread the workday, and you finally enjoy every aspect of the work you do (and the way in which you do it)...
You have the freedom to set any schedule you desire — no more working weekends and evenings! — and you have enough flexibility and *time freedom* to take impromptu trips to see loved ones, to take random days off in the middle of the week "just because," and to enjoy midday naps…
When you're off work, you love that you can walk past your home office without a second thought; you don't feel worried about your workload the following day and you don't feel guilty about taking breaks…
It feels so good to be able to show your kids, your friends, and your peers that it's possible to have a successful business *and* prioritize quality time with the family and healthy relationships…
Your friends comment on how you seem a lot more confident, and they're so happy to see how much joy you get from your business…
You're excited about the future, it feels great to make time and space in the calendar for your favourite hobbies — you love how present you're able to be with the people and world around you…
Your peers ask you what your secret is — how it is that you can accomplish SO MUCH without being glued to your computer or hustling to the point of exhaustion every day…
And that's when you smile, and say, "It's not a secret."
---
Take a moment to imagine what that feels like!
Living the life you desire, enjoying your dream business, and pointing your peers in the right direction when they start asking how on earth you're able to *do it all.*
Picture that life for yourself. It feels good, doesn't it?
That can be your reality ♥  
Or… you might just be in the same place you are today: 
Overworked, overwhelmed, and frustrated that even though you might have all the *appearances* of success (e.g. you're getting clients and your business looks awesome on the outside), you don't have the lifestyle you desire.

Stuck in people-pleaser mode, having a tough time saying "no" to clients (even when you've got too much on your plate)

Feeling guilty about doing this vs. that in your business (even though it's holding you back from enjoying a healthy work/life balance)

Getting distracted or sidetracked by shiny objects (procrastinating on the stuff you *know* you should do, and struggling to overcome perfectionism)

Stalling on taking action (even when you know what you "should" be doing, for some frustrating reason, you just can't bring yourself to DO it) 

Reading more free blog posts and watching YouTube videos trying to piece it all together. 

Signing up for freebies and e-courses with the hope that THIS time, it'll all *click* …but it still doesn't. Sighs.
Out of those two futures… Which one do you want for yourself?
I know which one I want for you!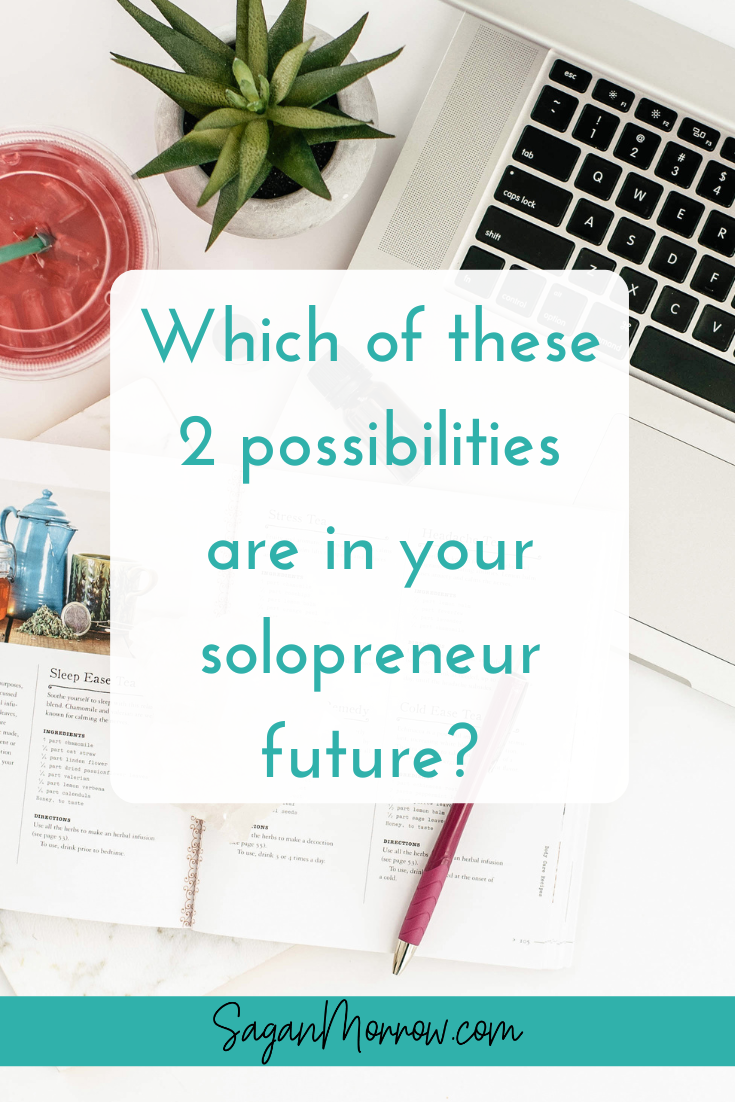 → I want you to take action, make progress, and feel the transformation. 
That's why I'm inviting you to join me in Solopreneur CEO: a 6-month 1:1 coaching program where we'll do the deep inner mindset work, create powerful customized strategies, and hold you accountable through inspired motivation…
You'll get personalized step-by-step guidance, easy-to-follow and organized information, unlimited 1:1 support to ask questions and get feedback on your work...
And because it's fully customized to YOUR unique wants and needs, we'll make sure we address those sneaky struggles that you haven't been able to overcome with past e-courses or free resources. 
In other words…
You'll get what you need to make the progress you desire. 
Solopreneur CEO is your not-so-secret "secret" to success, to experiencing the lifestyle business of your dreams, to gaining the freedom and pleasure you desire in your business and life, to getting back your time and energy, to moving forward with focus and clarity, to get 6 transformative months of 1:1 unlimited support and accountability personalized to YOU.
Don't let the months pass and turn into years without you finally taking this into your hands. 
There's never been a better time to take this step: Solopreneur CEO is currently available for a January 2023 start date (so you don't need to scramble and *add more to your plate* before the new year!)
---
"I'm only about halfway through Solopreneur CEO at this point, but my biggest takeaway so far is how much more positive I feel about my business. [Before] I started the program, [I felt] like I was directionlessly floating along and trapped at the same time. I feel a lot more focused and free already, like the possibilities are endless and I can accomplish them.

I started taking time off that I use just for myself, with Sagan's encouragement. I would not have done this without an outside push, and even though it's only been a few weeks, it's having positive ripple effects throughout my business and life already.

Sagan is really good at working to understand your mindset so that she can give advice that's truly tailored to you and your experience. I've never once felt negative pressure or dismissal from her — her suggestions might make me a little uncomfortable at times, but it's always in a good, just slightly beyond the comfort zone sort of way, not like she's throwing me into the deep end without a life vest. Sagan also provides encouragement, reassurance, and commiseration, and she's full of practical tips, too.

I am getting everything I expected out of Solopreneur CEO, plus more!""

- Toni, freelance editor
---
If you start today, you can start seeing the first signs of progress — your first mindset shifts, the increased clarity on your goals, the deeper understanding of what YOUR unique brain and personality need for productivity methods — in just a few weeks. 
…and a few months from now, when your peers ask you what your secret is — how it is that you can accomplish SO MUCH without being glued to your computer or hustling to the point of exhaustion every day…
You'll be able to smile, and say, "It's not a secret. It's Solopreneur CEO."