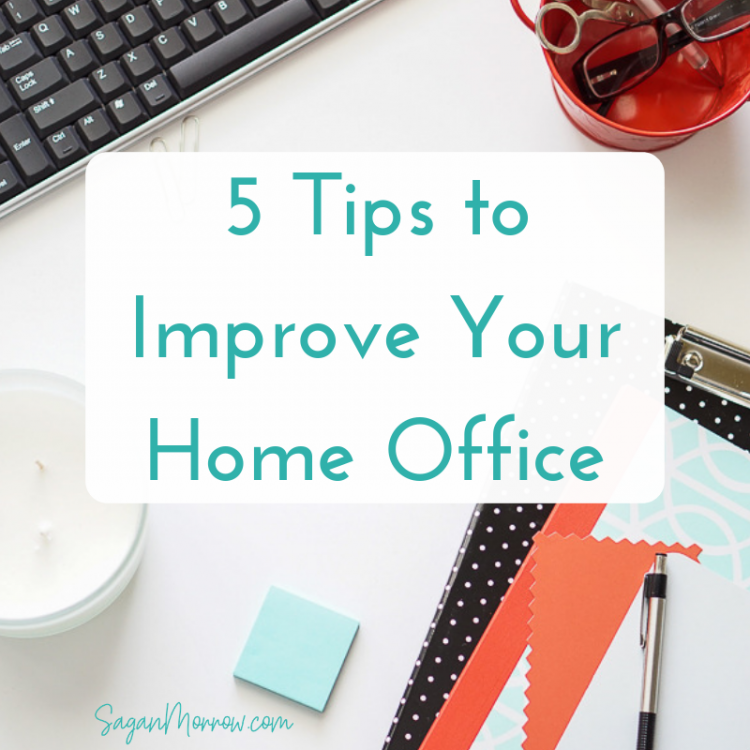 Working from home is one of the best things ever. I love that I can start my workday within 5 minutes of rolling out of bed if I want to, and that I can basically get work done any time of the day, any day of the week, when inspiration strikes.
When you work from home and have your own business, you tend to spend A LOT of time in that workspace. And that is why it is so important that your workspace is one that speaks to you and that you genuinely love to work in. I figured today would be a great day to share some home office improvement tips with you!
Here are a few home office improvement tips for making your workspace even more appealing for you to work in, every day:
1) Stock up on office supplies.
When you're in the working groove, you don't want to have to go to the store to pick up staplers or paper clips or a three-hole punch. Nope: you want to have all of those things immediately available. Try to think of everything you're going to need in your work and purchase it NOW so you won't have to worry about it later. Buy extra printer ink, too—that stuff goes fast.
2) Keep your space tidy and clean.
A cluttered space makes for a cluttered mind. Make sure everything in your home office has its own place, and put things back where they belong! This has the added benefit of leaving more workspace open to spread things out if you are working on a project with lots of paperwork.
While you're keeping your space tidy, don't forget to dust it regularly too. Cleanliness will make you that much more excited to come to your desk to work every morning.
Download the FREE home office checklist now >>
3) Don't neglect décor.
This is an area that I could certainly improve upon, but even a few pictures you adore will go the distance (hang them gallery-style to really make your artwork pop!).
Focus on décor that inspires and energizes you—things that make you happy, that boost your creativity, and that make you want to work. A little bit can go a long way to improving your happiness and productivity levels.
4) Have a variety of options for to-do lists and inspiration boards.
You can have bulletin boards, white boards, a reusable daily checklist, binders, sticky notes; the works. The trick is to have a balance of a variety of different options for the different types of work that you do, without getting totally overwhelmed by it.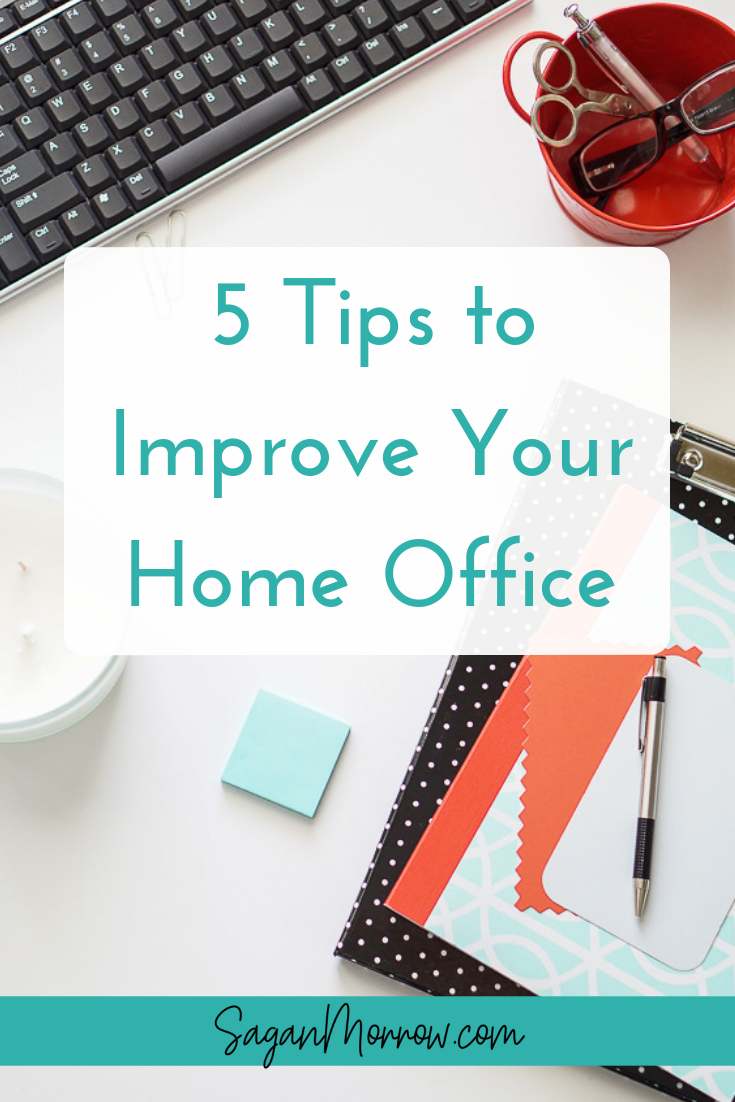 For example, you could have a hanging bulletin board as your vision board, featuring inspirational quotes and images; a whiteboard with key things to remember in the coming weeks on it; a sticky note with urgent tasks you need to complete today; and a reusable checklist with everyday activity items.
Having a variety of organizational options will help to keep everything in order so that you don't need to keep it all up in your brain!
Download the FREE home office checklist now >>
5) Incorporate both standing and sitting desks into your workspace.
It is so nice to have the option to stand or sit during the day. If you spend most of your day at your desk, you need to make sure you get in some movement! I have both a standing desk and a sitting desk in my home office, but if you're short on space, you can create a makeshift standing desk by propping up a sturdy box on your desk that your computer can balance on.
Other things you might want to have in your workspace are a set of dumbbells, a yoga mat, and a stability ball, for example. A few reps here and there of different exercises can add up throughout the day so you get stronger AND more energized.
Plus, the more you incorporate little movements like these throughout the day—or even switch between sitting and standing—the more productive you can become. I am continually amazed by how much a simple shift of sitting to standing (or vice versa) can dissipate feelings of sluggishness.
What are your best home office improvement tips? What do you struggle with when working from home? Share in the comments section below!
This article was sponsored by AS Hanging Display Systems, however all opinions expressed here are my own.
Let's stay connected: Facebook | Twitter | Instagram | Pinterest