Wondering what makes for a successful solopreneur? In this series, we'll go over successful solopreneurship! Today's feature is all about, how do you succeed as a solopreneur… 
This series dispels common misconceptions about solopreneurship—because it can be HARD to go it alone when you're a solopreneur! If you have any questions or requests for future articles in this What Makes For A Successful Solopreneur series, just email hello@saganmorrow.com! 
Check out other articles in this series: 
Before we go any further, one more thing: successful solopreneurship begins with identifying your solopreneur archetype 😉 Find out yours in the FREE Solopreneur Archetype training (you'll be able to easily identify which of the 3 solopreneur archetypes YOU are, plus what to do to overcome your particular hurdles, in this quick 29-minute training)
Now let's dive in: Ever wonder why some people obsess over a tool or platform... when that exact same tool/platform didn't get YOU any results? How do you succeed as a solopreneur when that ~magical~ tool or platform is not working for you??
→ It's because the tool or platform itself is NOT the be-all end-all.
...It's about how you USE that tool or platform.
This is why my clients consistently get awesome, life-changing results when we work together: Because I'm not telling them "You must start a blog" or "You must promote via Instagram" or "You must use Trello."
Instead, I teach STRATEGY.
We focus on designing customized, actionable, results-oriented strategies that work for YOU, regardless of the tool or platform you want to use. (And, yes—I help you adapt these methodologies to your desired tools & platforms!)
→ You DON'T need another be-all end-all tool or platform (it doesn't exist). When you are feeling resistance to scaling your business, it's not that you need to post more on Instagram or switch to using Asana as your to-do last—those things aren't going to help, unless you are being strategic and intentional with them.
→ You DO need clarity, intentional strategy, and customized guidance... You need a new, maverick business structure, designed by and for your beautifully unique business. You need to know how to make the best use of tools and platforms for YOUR situation. THAT is how you succeed as a solopreneur.
...And you get all of that when you join Solopreneur CEO ♥ (psst... the countdown is ON for the early bird deadline!)
Solopreneur CEO is a high-touch, 6-month coaching and mentorship program where you and I work together—one on one—to transform your relationship with your business, overcome your resistance to scaling, and structure your business for success.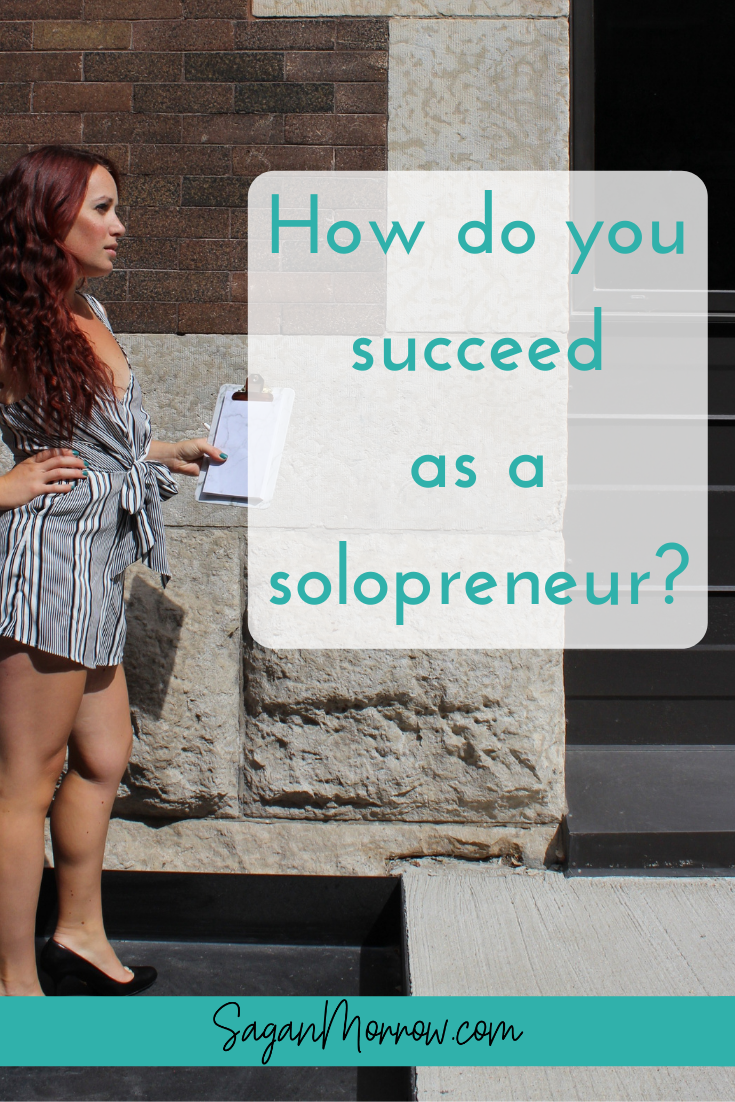 If you're stuck or feel a little lost with your business, Solopreneur CEO is perfect for you. We'll get you unstuck!
When you join Solopreneur CEO, you will get a handle on your time and energy management, so you can accomplish all you need to do before deadlines AND be able to take a break from your business—without feeling like you have to work on your business all the time for it to be successful. (Spoiler alert: Your success is not dependent on you working constantly!)
Your business will grow faster, and you'll gain more freedom in your daily life... I'll help you directly, with coaching calls & actionable implementation time, to stay focused and follow through on the goals that matter most to you.
Let's face it: Business can be hard, overwhelming, frustrating, and confusing. But it doesn't need to be! That's why I designed Solopreneur CEO to SOLVE your problems... so you will instead enjoy a successful, simplified business that works for your unique lifestyle.
Solopreneur CEO is the ONLY program that works with solopreneurs at all levels of business, and uses a powerful hybrid of coaching, consulting, and mentoring to:
Empower you to work through mindset & societal hurdles—so you can take action on the RIGHT projects & tasks for your business (in a way that feels AMAZING for your personality), and

Provides you with practical, specific action steps, customized to your unique business & lifestyle—so you're never left wondering what you should work on, when you should do it, how it will impact your business, or the best practices to take.
You get implementation time AND coaching time, so that you can transition smoothly, seamlessly, joyfully, into the next stage of your business.
We integrate the skills you personally need, and ensure you enjoy a delightful balance in your business. So whether you are struggling to achieve your goals, having difficulty following through on your plans, desperately need some extra accountability along the way, or want to up-level your business to start thinking like a CEO, Solopreneur CEO is here to help! Your transformation begins in January.
How do you succeed as a solopreneur? By incorporating these pillars of solopreneur success...
For 6 months, we will focus on EXCELLENCE in these areas, when you join Solopeneur CEO:
CLARITY:

You will have complete, utter clarity on your goals and offerings—and the best ways to turn those big business dreams of yours into reality... We'll indulge your curiosity to get crystal clear on EXACTLY what you want from your life & business.

Featuring:

Identity & intention setting ~ Productivity magic audit ~ Business planning retreat

ENERGY:

You will end the cycle of overwhelm, set everything up to prevent burnout from happening again, and save 10+ hours/week (EVERY week)—with plenty of energy leftover at the end of the day or week to enjoy that extra time however you please.

Featuring:

Energy advancement techniques ~ Burnout prevention planning ~ Goal achievement strategies

CREATIVITY:

You will have the perfect business structure all set up—and your irresistible offer all ready to go for clients to reap the benefits... You'll create inspired content that sells easily to your customers & clients.

Featuring:

Irresistible offers ~ Creative consciousness ~ Ideal business development

CONFIDENCE:

You will overcome fear and embody confidence, so that you STOP holding yourself back... You'll gain the confidence you need to keep making awesome moves with your business & accomplish your goals.

Featuring:

Confidence booster blueprint ~ Dynamite rule breaking ~ Maverick leadership embodiment

PLEASURE:

You will experience true, unbridled joy and excitement about the work you do—including the systems, processes, and structure that your business exists in (pleasure not just in the tasks themselves, but in how you APPROACH those tasks).

Featuring:

Sophisticated simplicity methods ~ Ease analysis ~ Business structure blueprint

COURAGE:

You'll finally feel like a real CEO, your business will be able to run itself without you needing to be at the helm 24/7, you'll achieve the dreamy goals we set together at the beginning of the program, and you'll have the courage to continue to pursue your dreams... Your business will have the capacity to grow with ease, while supporting both your clients AND yourself.

Featuring:

Sustainable scalability ~ Transformative & professional excellence ~ Daring business growth
Want to succeed as a solopreneur? We can do it together. It starts now...
**Space is limited**
---
So... What do you think? Does Solopreneur CEO sound like something you would like to do? I would love to have you in the program! SAVE YOUR SPOT before we get booked out.