After taking a month-long hiatus from blogging, I'm BACK! And what better way to kick off the new year than with some business planning tips for solopreneurs?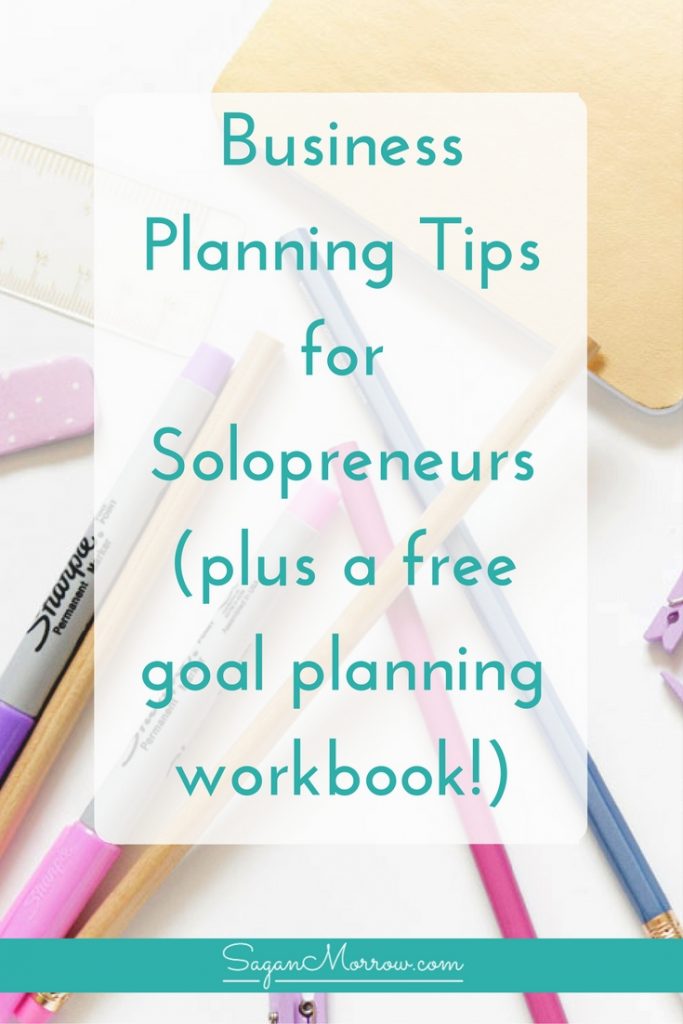 Grab your business goal planning workbook now >>
(Pssst… if you're wondering, "but what IS a solopreneur?", it's pretty straightforward! A solopreneur is simply someone who has a one-person business—including freelancers and most home-based business owners. If you have a business without employees, you're a solopreneur. And in 2017, I'm expanding my area of focus to include all kinds of solopreneurs, not just freelancers—starting with today's blog post.